Lakenheath softball captains follow in sisters' footsteps
by
David Hodge
May 27, 2010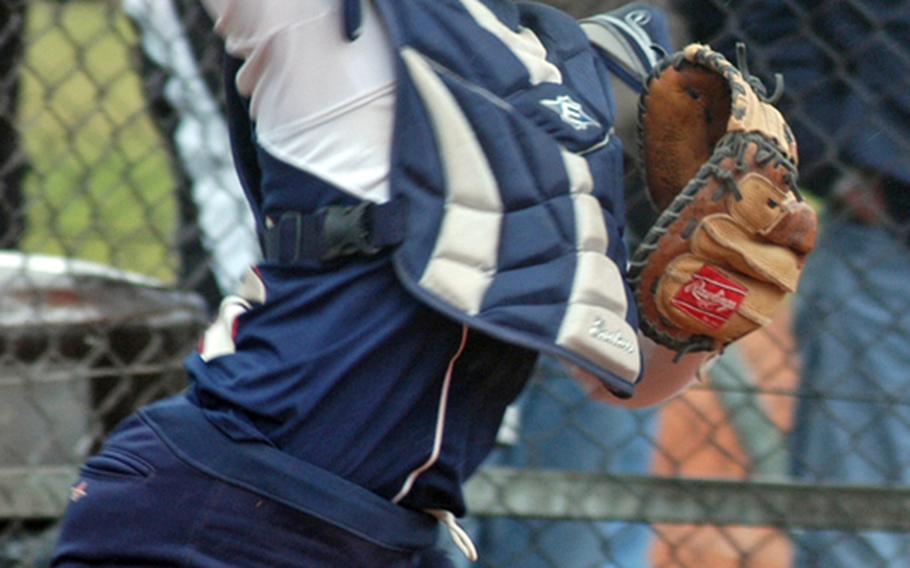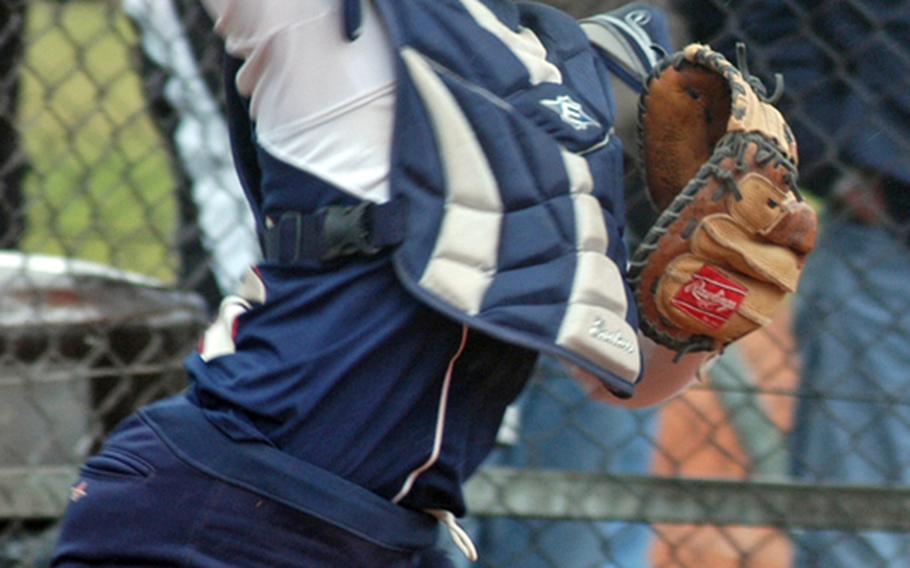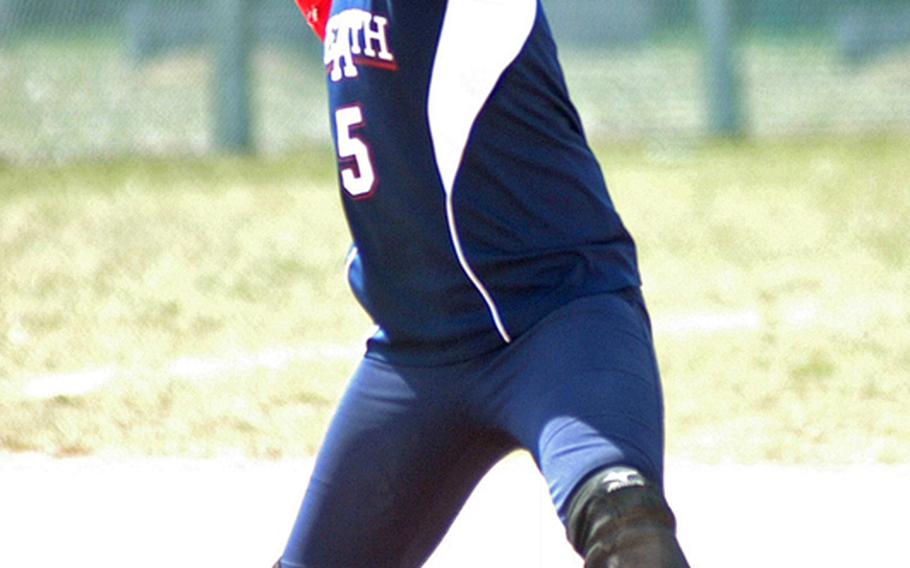 After the 2009 softball season ended at Lakenheath, coach John Gilmore had to replace the team captains, who had graduated. The choice was easy.
Two of the eight incoming seniors on the team had played varsity-level softball throughout high school, and he knew what type of athleticism ran in their families because he had coached their older sisters at one time or another during his 14-year tenure as the Lady Lancers head coach.
For Nicole McBride and Ali Parkerson, both 18, the experience of playing on the varsity squad coupled with their sisters' mentorship combined to mold them into capable team leaders.
"These two really took control of that leadership position on the team," Gilmore said. "Both girls are solid players that can always be counted on."
Gilmore said he believes that the duo has definitely fulfilled the roles held by last year's seniors, one of which was McBride's older sister, Lisa. That included helping the younger players as well as having outstanding seasons on the field.
McBride grew up playing softball with her sister and family in the backyard, while Parkerson didn't pick up the sport until coaxed by her sister, Morgan, at a later age. "Their older sisters were definitely an influence for them both," Gilmore said.
Not only did McBride take over her sister's co-captain responsibilities, she also moved from the outfield to catcher to take over her former position.
"Coach told me last year I'd be playing catcher after my sister leaves, so I was ready for a challenge," said McBride, who has batted in the cleanup spot for the past two years, and this season is hitting .472.
Parkerson, who leads off and plays shortstop and pitcher, said the two didn't really learn the ins and outs of the game until after they gained experience.
"I feel like we both started off thinking we knew how to play (softball), until we started," Parkerson said of their past years on varsity.
McBride and Parkerson don't attribute all their softball knowledge and successes to their older siblings and past team captains; they also commended the guidance they get from their coach.
"Coach Gilmore makes you care about the sport," McBride said.
"He expects leadership from us," added Parkerson, who is hitting .525 and has a 6-2 pitching record.
Both girls hope to continue playing softball at the collegiate level. McBride plans to attend tryouts at New Mexico Highlands University this summer, while Parkerson plans to try out at Western Oregon University. Parkerson also was selected to play with the British national team in the European National Championships in Vienna, Austria.
But before they do that, they have one more goal to accomplish as high school students.
With a 10-4 record this season, Gilmore and his girls are optimistic about their chance in the DODDS-Europe Division I tournament, which begins Thursday.
"I think we have a good chance in the European championships this year," Gilmore said. "If we play our best we have just as good a chance as anybody else."
McBride was even more optimistic: "This year, I think we got a good shot at winning it all."
If the Lancers make it into the final game, it will not be the first time for McBride and Parkerson. The last time the Lakenheath girls brought home the title was 2007, when they were freshmen, something they have not forgotten.
"It's amazing to win," Parkerson said.