Little League baseball
KMC prepares for World Series run
By
bryanr@estripes.osd.mil Rusty Bryan
August 6, 2012
---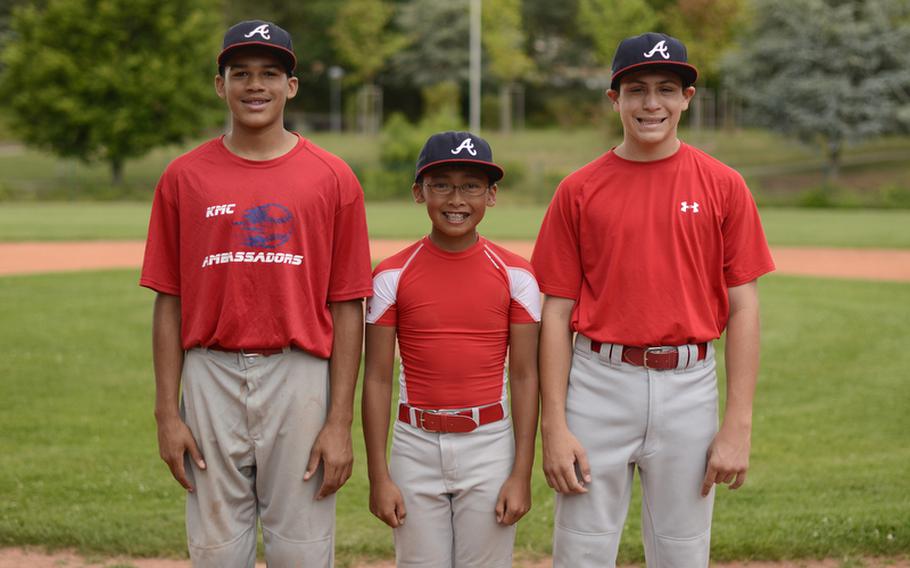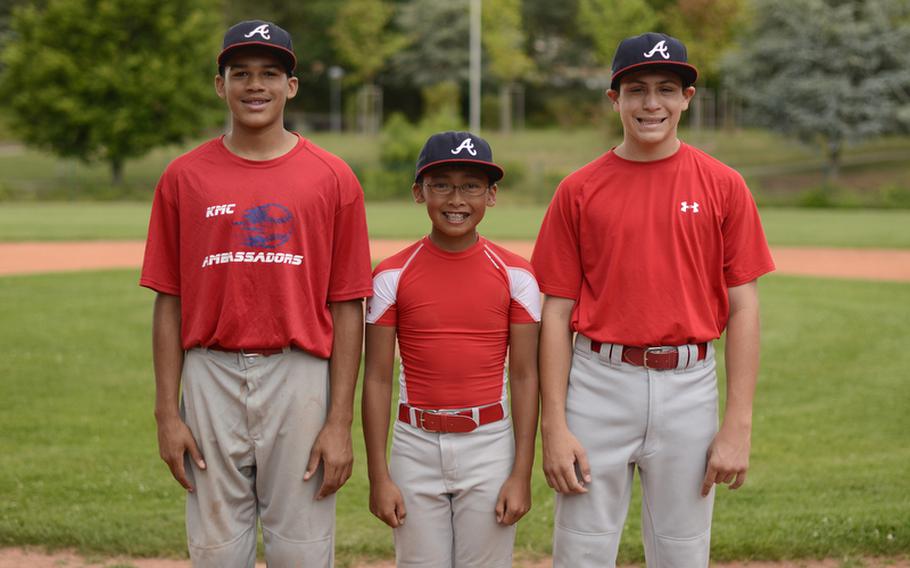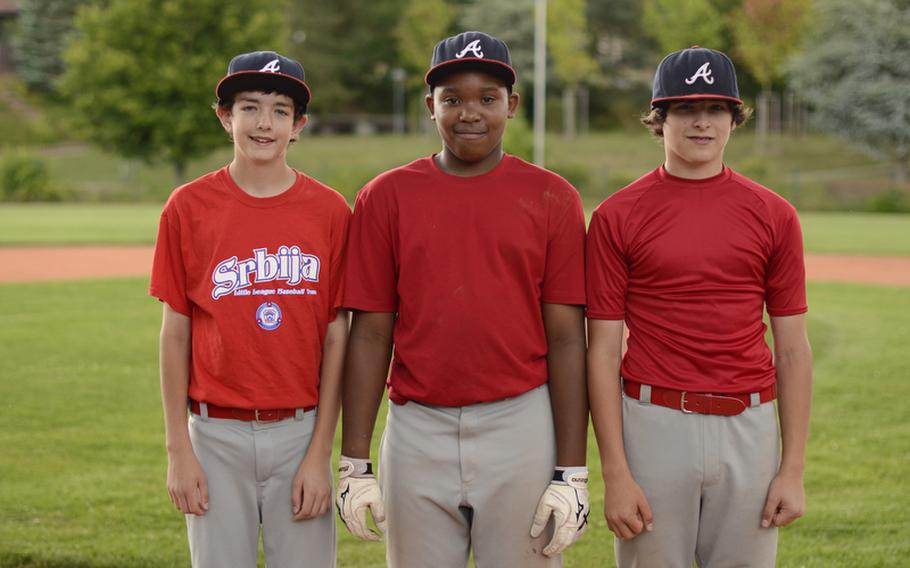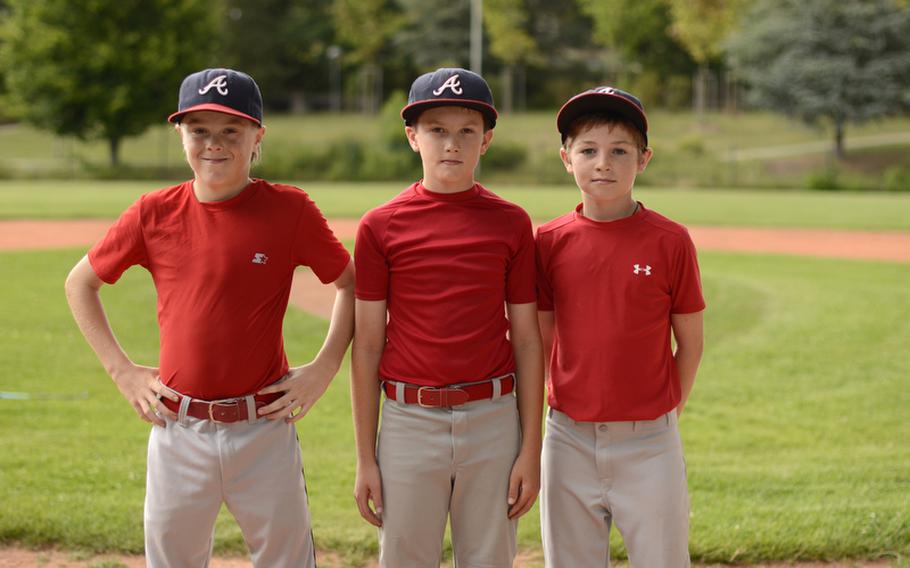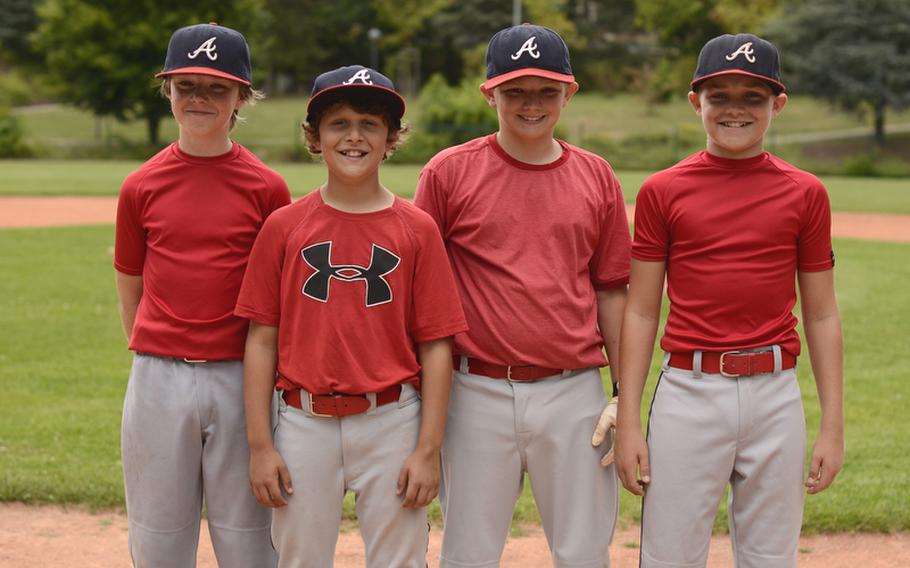 RAMSTEIN AIR BASE, Germany — Little League Baseball is fond of saying it's every kid's dream to play in the organization's annual World Series in Williamsport, Pa.
Kyle Glenn, who just turned 13, couldn't agree more.
"I watch it every year," the eighth-grader-to-be at Ramstein Middle School said of the Little League World Series, where he and the rest of his Kaiserslautern Military Community All-Stars will be performing as European champions this month. "It's been a dream of mine ever since I started watching it."
Glenn's dream will begin to come true Saturday, when the All-Stars leave for the 2012 World Series, which runs from Aug. 16-26. The All-Stars, who won the European Regional Tournament last month at Kutno, Poland, with an 8-0 record and are 14-0 for the postseason, open against Asia-Pacific champion Chinese Taipei at 5 p.m. Eastern Daylight Time on Aug. 16. Like KMC, the Asia-Pacific champ from Kuei-Shan Little League in Taoyuan, Taiwan, went unbeaten for its regional title.
KMC coach Eric Vincent can only hope things go as well for his team in Williamsport as they did in Poland.
"Everything we were hoping for happened," Vincent said one evening last week as he and assistant coaches Matt Keltz and Fred Woodberry prepped the All-Stars for the junk-ball pitching they expect to face against the Taiwanese.
Nowhere was KMC's pitching more dominant than it was in the European title game July 28, a 7-0 blanking of 2011 champion Netherlands by the ace of the seven-pitcher KMC staff, Justin Wilson, who pitched six-plus innings of one-hit ball and struck out 12.
KMC pitching coach Fred Woodberry explained his team's pitching success – the All-Stars allowed just over two runs per game and registered four shutouts – in terms of fundamentals.
"The main thing is to throw strikes," he said. "Getting the first pitch over as a strike is important. Otherwise, the pitcher has to work."
Woodbury oversees a seven-man staff, though 11 hurlers on the squad have pitched this season.
"All of them have a breaking ball," Woodbury said, "everything except a 12-to-6 curveball. That's for high school. At this age, a 12-to-6 curveball is bad for the rotator cuff."
KMC's positives don't end with its pitching. The All-Stars, led by Ramstein Middle School seventh-grader-to-be Tyler Woodberry's 11 dingers at Kutno, smashed 16 homers en route to the European title. Moreover, the KMC defense committed just three errors in their eight games in Poland.
"We have a shot," Glenn said of his team's prospects at Williamsport.
None of the European champs, however, is underestimating the kind of competition KMC will encounter at Williamsport. KMC teams are 1-8 in their three appearances at Williamsport – 1999, 2009 and 2010 – and teams representing Europe are 27-121 since the first of them, from the U.S. military community in Berlin, played in the 1960 event.
"It's going to be harder than Kutno," predicted home-schooled 12-year-old Nick Notgrass,a left-hander who came in with the bases loaded and none out in an 8-4 semifinal victory over Ukraine and retired the side without yielding a run. "We're going to have to play as a team."
That Kutno experience, however, should come in handy in dealing with Williamsport-style pressure.
"It was pretty tense, " Notgrass said. "My hands were so sweaty. I really had to concentrate."
In spite of the inevitable pressure, players are looking forward to their trip, which is to last until Aug. 30, thanks to the generosity of the New York Yankees and former KMC coach Gary Harrington. The All-Stars will be the guests of the Bronx Bombers for their game against Toronto on Aug. 27.
"The Yankees hosted Harrington's team a couple of years ago," Vincent said, "and he got in touch with them to arrange it for us. We'll get to go to batting practice and maybe go down on the field with them."
Despite the Yankee connection, however, Williamsport's the main event for the All-Stars.
"I'm so excited about going," said base-stealing leader Jerry Van Sickle, 12, who'll be a seventh-grader at Ramstein Middle School later this month. "My aunt and new baby cousin will be there, and I'll meet some new friends."
---
---
---
---