Girls track Athlete of Year
Kafer finished year in record-setting fashion
---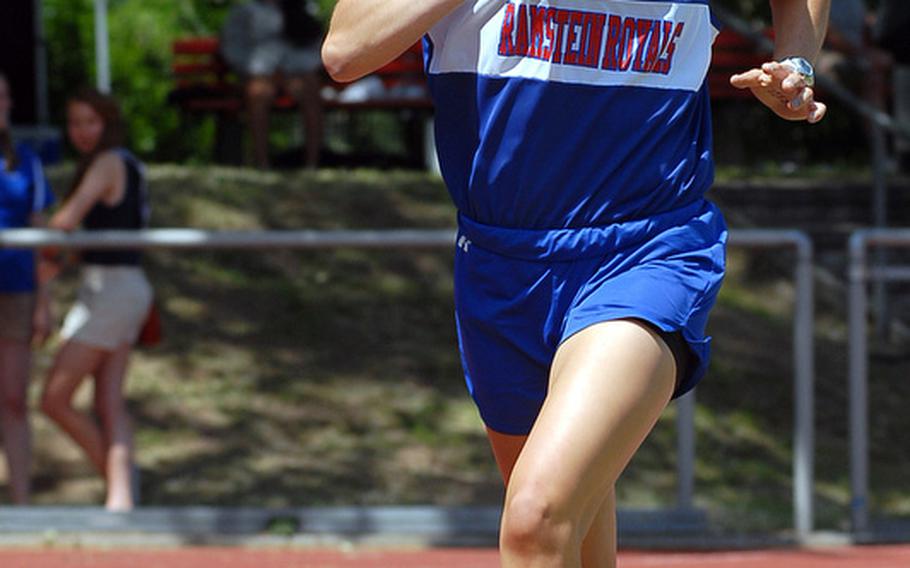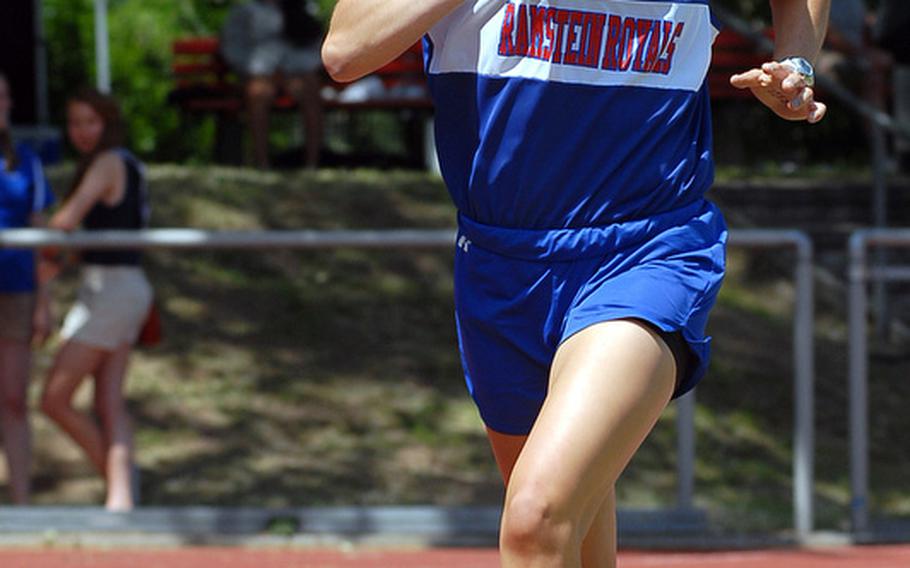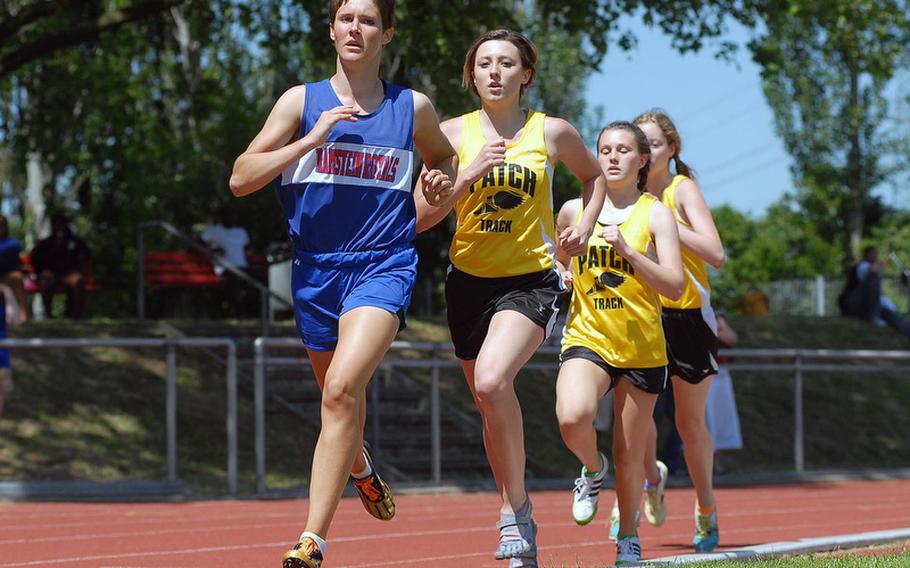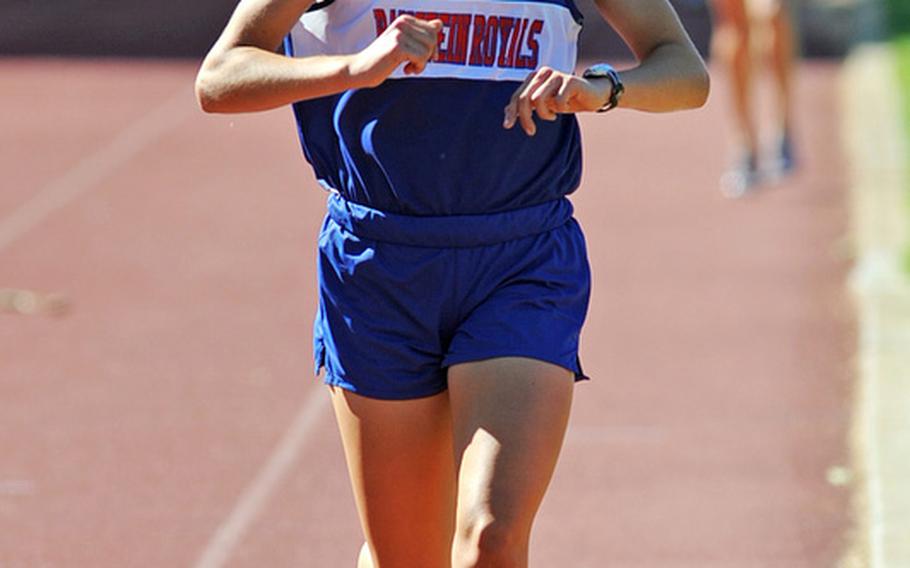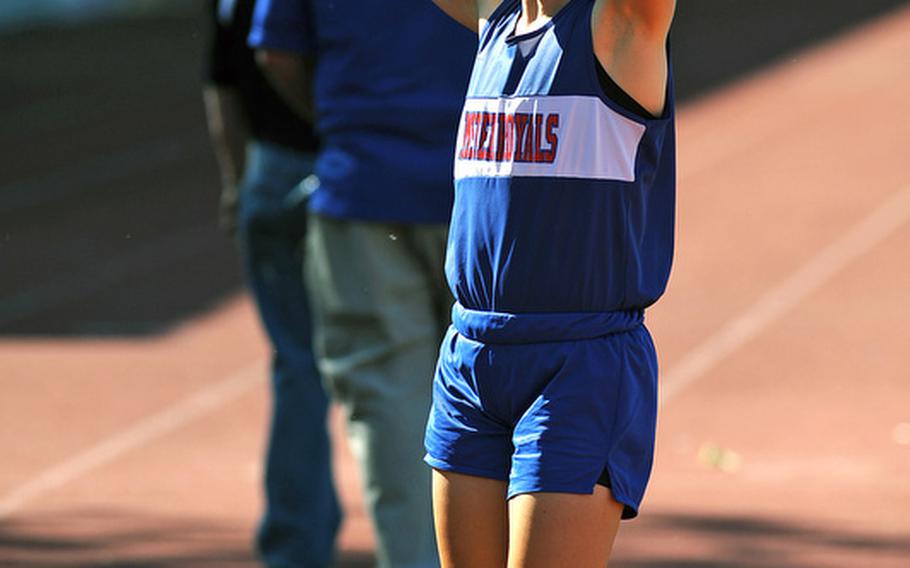 Stars and Stripes female track Athlete of the Year Jessica Kafer set four records in winning the 1,600- and 3,200 meters at last month's European track and field championships, even though she said the thought of doing so never entered her mind.
"It was not in my head at all," said Kafer, a Ramstein senior, about the knowledge that whoever won the races being contested for the first time this season would automatically establish the school-system records in the events. "Someone came up to me after the race and said, 'You got the record.' "
Kafer was the defending champion in the discontinued 1,500 and finished second last time around in the final European prep 3,000. She thought her informant was talking about school records. They indeed were Ramstein records, but the two marks – 5:13.08 in the 1,600 and 11:27.24 in the 3,200 – also became school-system records.
Although the marks automatically made the books, they were nonetheless remarkable. Kafer's previous best times in the events were 5:21.97 and 11:53.50.
"I definitely wanted to improve my times," Kafer said, "but I didn't expect to do that. When I saw my times, I was ecstatic."
There was a component of Kafer's ecstasy that came from more than the clock. In posting her double-gold, Kafer beat a couple of the Patch runners who had left her and her Ramstein teammates in the dust in last year's European cross country championships. Champion Baileigh Sessions and No. 4 Christina Hamilton took their marks against Kafer in both races.
"I was nervous at first," she said, "because I knew how good they were in cross country. But I run (a) pace pretty well and I wanted to stick to my splits. I had them written on my hand."
In the 1,600, those splits – 77-78-78-77 seconds – added up to 5:10; she was shooting for 11:30 in the 3,200. Even though she didn't hit the bull's eye in the shorter event, her actual times bested Sessions by nearly four seconds in the 1,600 and Hamilton by almost 17 seconds in the 3,200.
All in all, it was a nice way to wrap up her first season at the new events, adopted by the school system to bring it into conformance with Stateside practice.
"The 1,500 was my favorite race," Kafer said. "I guess the 1,600 is my new favorite."
Next stop for Kafer, who arrived at Ramstein from Hawaii before her junior year, is the University of North Florida in Jacksonville. The honor student and Kaiserslautern Kingfish swimmer completed a marathon in Hawaii and eventually plans to take up triathlon. She said she'll walk on in cross country and track in college.
Ramstein coach William Buckley is confident Kafer, a three-letter winner in each of her four high school years, will excel there.
"She should be successful at this level with tough competition and more intense training," he emailed on Wednesday. "I can't wait to see how fast she can become."
---
---
---
---