Cross country preview
Kadena, Seoul American look strong again
by
Dave Ornauer
September 7, 2011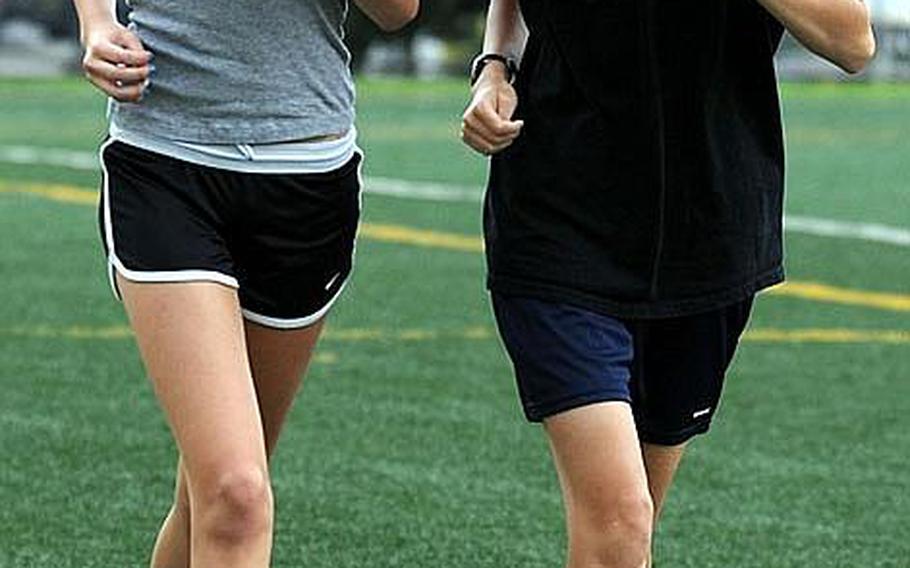 YONGSAN GARRISON, South Korea – Together, they've won the last seven overall Far East Cross-Country Meet Division I team titles.
Past top-10 finishers Brant Casteel, Chasity Cordova, Jacob Bishop, Tomas Sanchez and India Adams have become as synonymous with winning at Kadena as past Far East individual champions Thomas Kim, Siarria Ingram and Amanda Henderson are at Seoul American.
Each program may find the climb back to the top a bit rocky, given the overall replacement job coach Tom McKinney must do at Kadena and the repair job on the boys squad that coach Steve Boyd faces at Seoul American.
But there's no question in the end, McKinney says, that the two should likely square off again for overall Division I team honors.
"It's special, in that it usually comes down to Seoul American and Kadena and kids know that. Seoul American is competitive and we're competitive with them," said McKinney, whose Panthers won overall team titles in 2004, '06, '07 and last season.
His cupboard is far from bare despite Bishop, Sanchez and Adams graduating and sophomore Mindy Adams moving to Yokota. All-Far East runner Brad Davies, a senior, returns along with sophomores Ana Hernandez, Rachel Burchill and Andrew Kilkenny.
"You look at what you've worked with in the past couple of years and tell them it's time to step up," McKinney said. "So far, they are. I can't replace (Adams, Bishop and Sanchez) but they have the potential."
Boyd, whose Falcons won team titles in 2005, '08 and '09, retains a strong, experienced girls lineup featuring defending champion Henderson, her sophomore sister Pam, junior Sally Lee and sophomore Monica Paulk. Kelsey Scott, a junior, transfers in from Yokota.
The boys, however, were "devastated" by graduation and transfers. Boyd will count on senior Eugene Stayt and freshmen Zach Taylor, Ryan Parker and David Neverath to fill in. "He has a lot of potential," Boyd said of Neverath, who moved up from Seoul Middle School.
Mindy Adams, meanwhile, joins a Yokota team deep in experience and a roster that reads like a who's who of former Okinawa athletes; she joins ex-Kubasaki runners Seth and Abigail Wall.
"Lots of experience," Panthers coach Vince Szilagyi said.
One change that may be coming is full segregation of the Far East tournament into individual draws and team championships for both Divisions I and II. That proposal is to be discussed at next week's DODDS Pacific athletics directors meeting.
Prior to this season, both large- and small-school athletes ran against each other as one in the 3.1-mile individual race and team relay, but points and trophies were given to the top Divisions I and II teams.
In Division II, Robert D. Edgren shows plenty of promise, if not school-record numbers (29), in a bid for its first team title since 2008, according to coach Andre Thibert. "I've never had that many," he said.
Sophomore transfers Madeline and Elaine Cotten from Texas figure to bolster the Eagles' ranks. "I'm looking forward to seeing what they can do," Thibert said.