Europe Players of the Year: Boys soccer
Jacks' dominant play led Sigonella to title
by
Mark Patton
June 12, 2011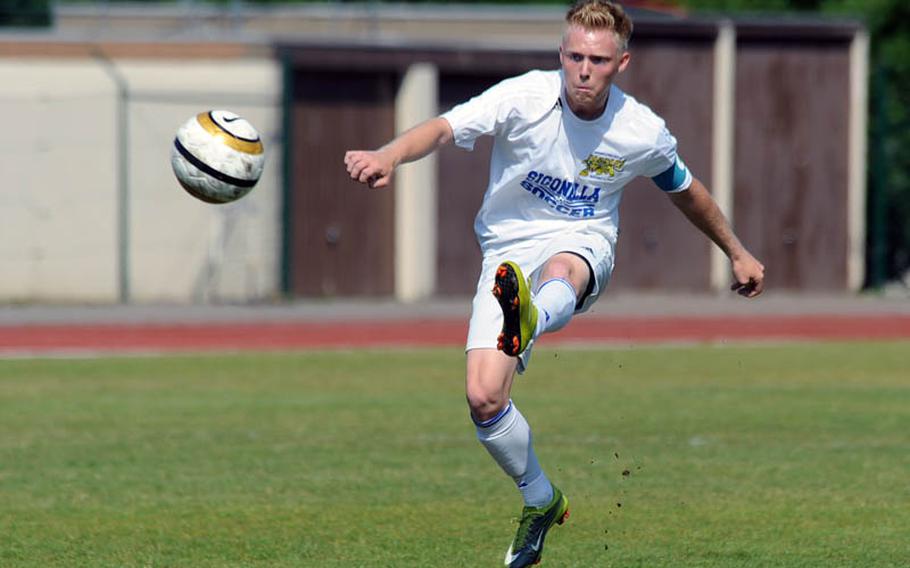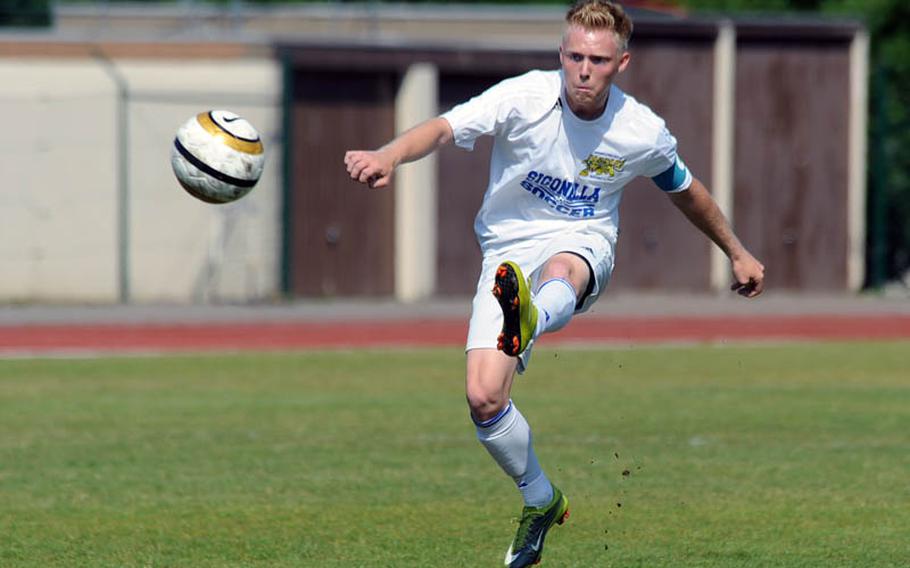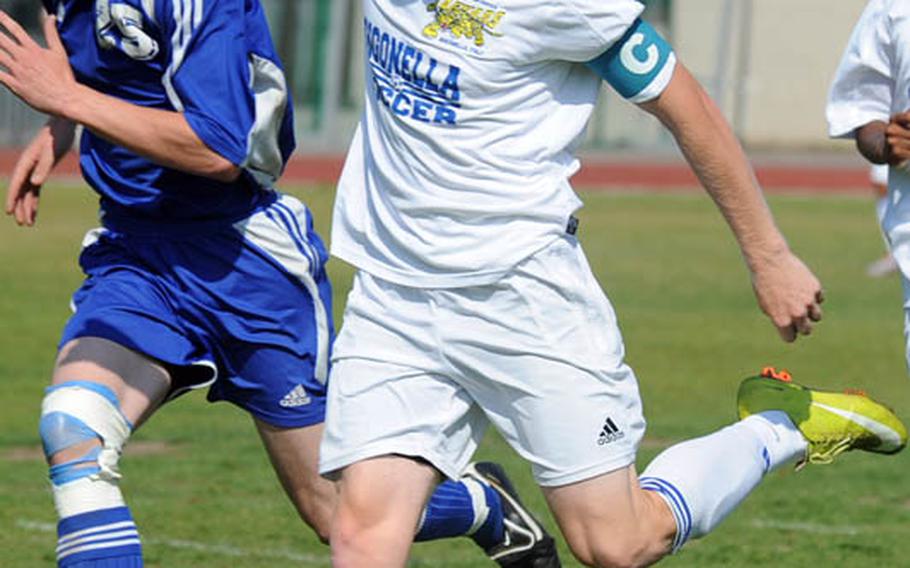 For Sigonella striker Ben Jacks, soccer is all about the basics, although anyone who has seen him play knows his game is anything but elementary.
The All-Europe sophomore used those basics to help propel his team to the DODDS-Europe Division III boys soccer championship with a 2-0 victory over Brussels, and to secure selection as Stars and Stripes' male soccer player of the year.
Sigonella coach Phil Andre said Jacks' attention to detail was one reason the Jaguars, who started five players who had never previously competed in soccer, walked off the field last month as champs.
"The kids saw that their star was doing his best at the simple stuff," Andre said.
Understanding the fundamentals of the game is something Jacks said is constantly stressed on the Olympic Development Team he also plays for. These teams of elite high-school-age soccer players are selected on a regional and age basis after a tryout that whittles down participants to the very best.
Playing against top-tier competition doesn't take away the dedication Jacks shows to his Sigonella team. If anything, it brings more confidence to his game. But while he can back up that confidence, he doesn't flaunt his talent.
Andre said even when he could probably dribble past every defender on the field and score, Jacks sticks to the team's game plan and doesn't strive to showboat.
"It's a beautiful game and there's no reason to think you're above everyone else," Jacks said.
With that said, his skills still find their way into the limelight. In fact, of the 45 goals the Jaguars scored on the year, 20 came from Jacks, including the only two during the championship game against Brussels.
During that game, Andre moved Jacks from an attacking midfield position to the team's lone forward because he knew that Jacks could beat the Brussels defenders.
The move paid off.
On the first goal in that game, Jacks was able to outrun two defenders and connect on a through ball sent in by freshman Jose Serna. He chest-trapped the ball and then sailed it to the far post past Brussels goalkeeper Danny Helbling.
Jacks, who has been playing soccer since he was 6, puts in about two to three hours of practice six days a week. He said soccer definitely defines him as a person, but he hasn't forgotten that it's still a game.
"It's still fun, I wouldn't still be playing if I didn't love doing it," he said.