Incirlik stuns Sigonella in DODDS-Europe Division III softball semifinals
by
Rusty Bryan
May 29, 2010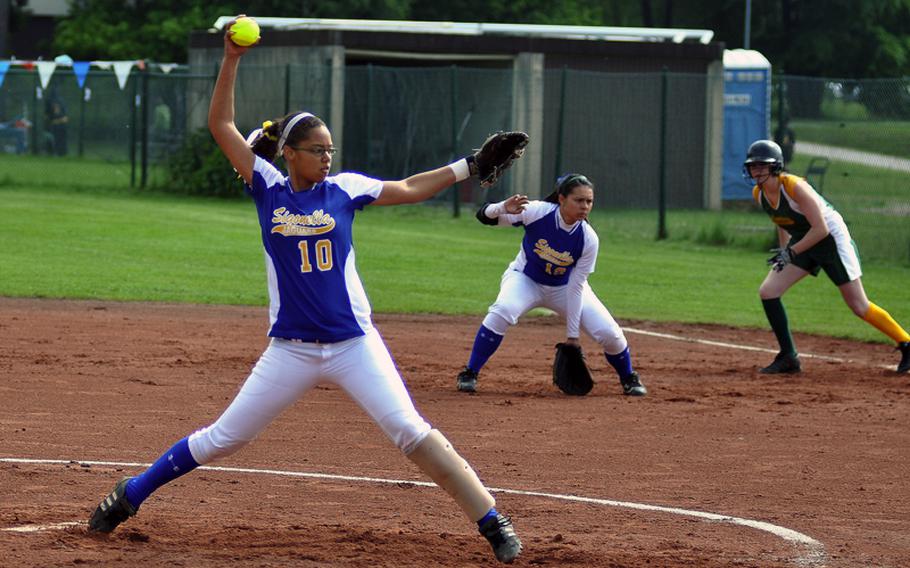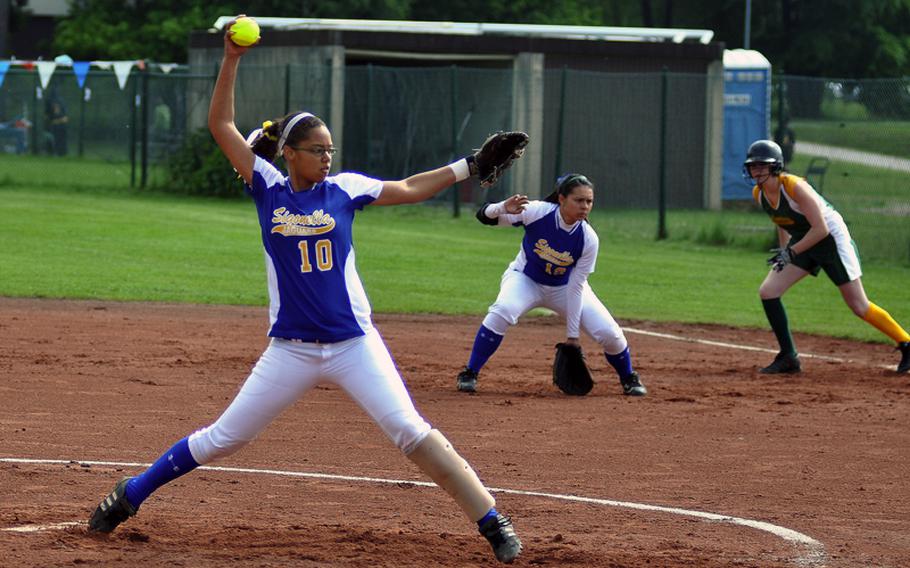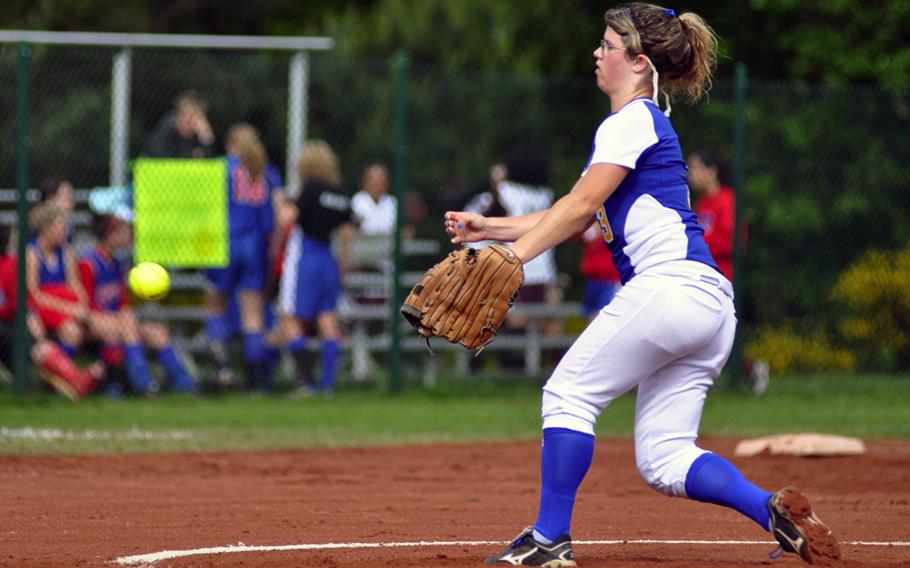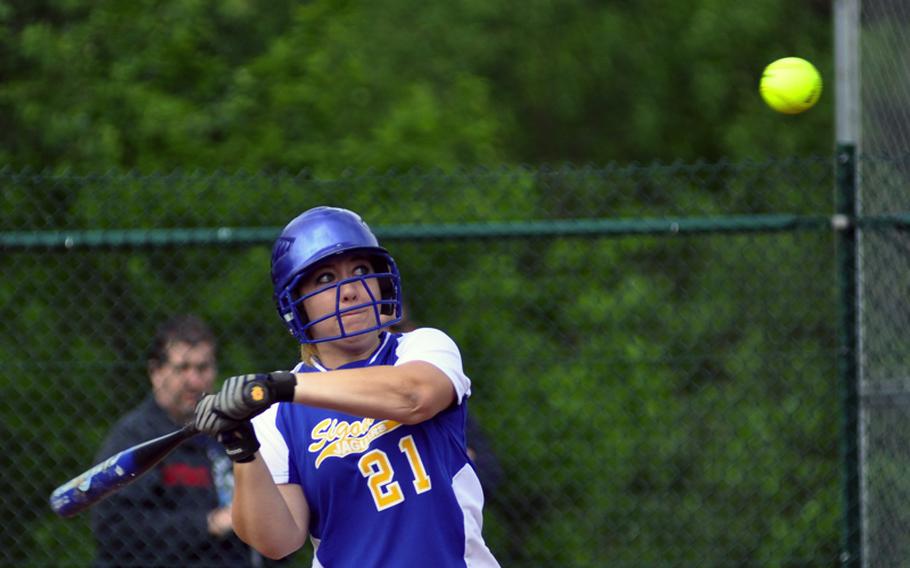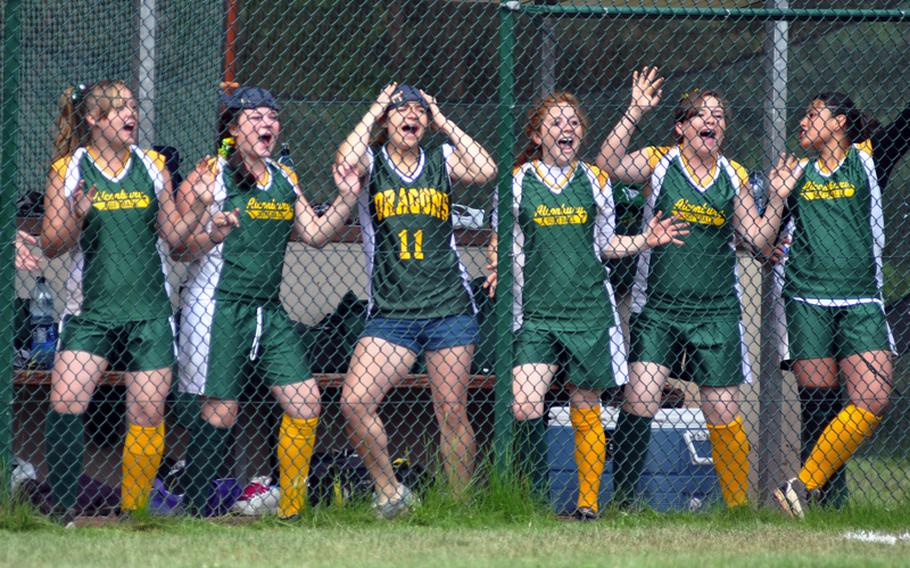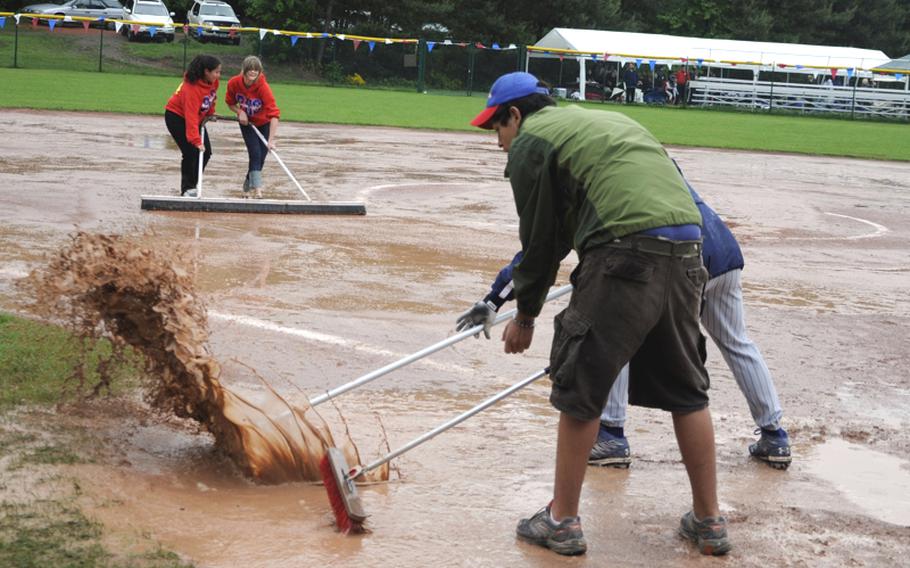 RAMSTEIN AIR BASE, Germany — Little Incirlik delivered the biggest surprise of the DODDS-Europe softball tournament when it stunned top-seeded Sigonella in the Division III semifinals 11-10.
The victory, Incirlik's first in the tournament, came against the team that beat it 18-3 on opening day of pool play. Sigonella had earned the top spot in the semis by going undefeated in the four-team pool play.
Rota grabbed the other spot in the D-III finals, scheduled for noon Saturday at Ramstein High School, by defeating Alconbury 16-4.
In Division I, familiar foes will be playing for the championship when defending champ Ramstein and Lakenheath face off again at 2 p.m. Saturday.
Lakenheath, the No. 5 seed this year, surprised second-seeded and previously unbeaten Patch 4-1 in one semifinal Friday while No. 1 seed Ramstein beat Kaiserslautern 7-3.
In games setting up the rain-delayed semifinals, Ali Parkerson singled twice, doubled and walked in four plate appearances as Lakenheath reached one semifinal with a three-inning, 18-3 run-rule victory over Heidelberg.
The Lancers, who lost 16-1 to Ramstein in a run-rule game Thursday, battered Heidelberg starter Melissa Guelle for eight first-inning runs to launch themselves into their semifinal.
Lakenheath starter Megan Hearst combined with Alexa Stephanishen to no-hit Heidelberg and pitch the Lancers to a 2-1 pool-play record. The four-time champions of this event and the only team other than Ramstein to win a European D-I crown, downed No. 4 Vilseck 10-5 in Thursday's pool-play opener.
Patch claimed the Pool B crown on Friday by downing Kaiserslautern 9-6.
Ramstein, the Pool A champs, advanced to the semifinals after a 16-0, five-inning blitz of Vilseck on Friday. Kayla Pahls, who combined with two other pitchers to limit Vilseck to just four hits, claimed the victory. She benefited from three RBIs each by sisters Crystal and Becky Pletzer.
Semifinals are scheduled for 9 a.m. Saturday at Ramstein High School in the 10-school D-II event, in which eighth-seeded Aviano upset No. 4 Bitburg 9-7 in an early pool-play game on Friday.
The D-II championship game is scheduled for 4 p.m. — the final game of the day — at Ramstein.