Henderson struggles, but easily wins 2nd title
by
Dave Ornauer
April 27, 2011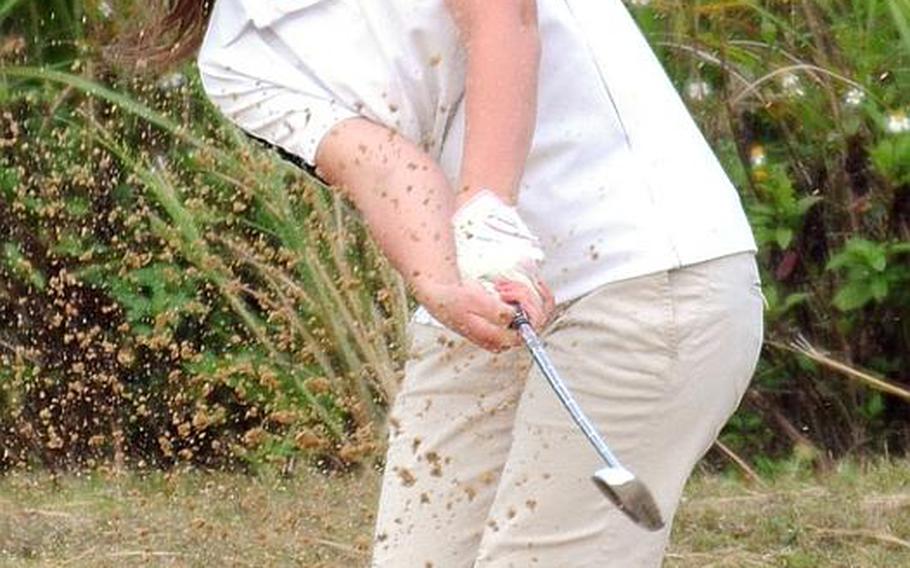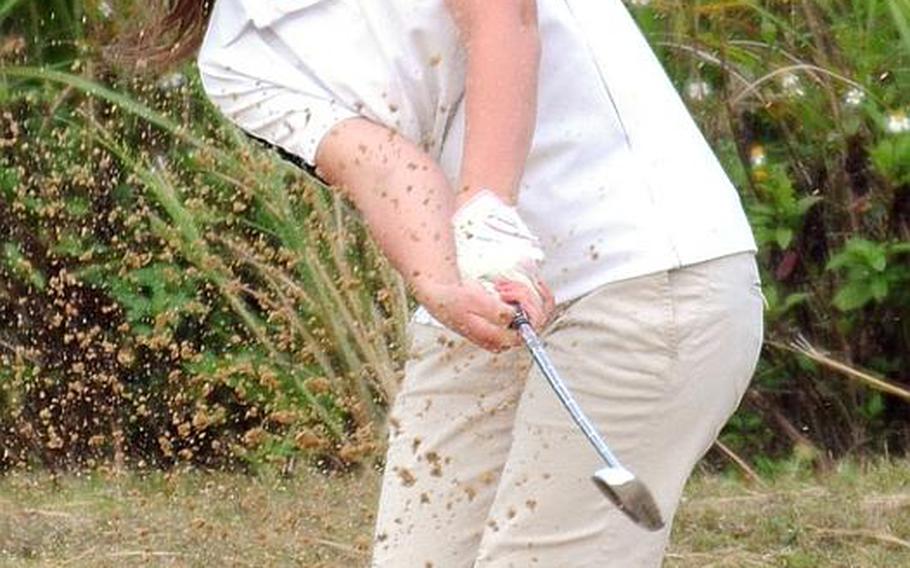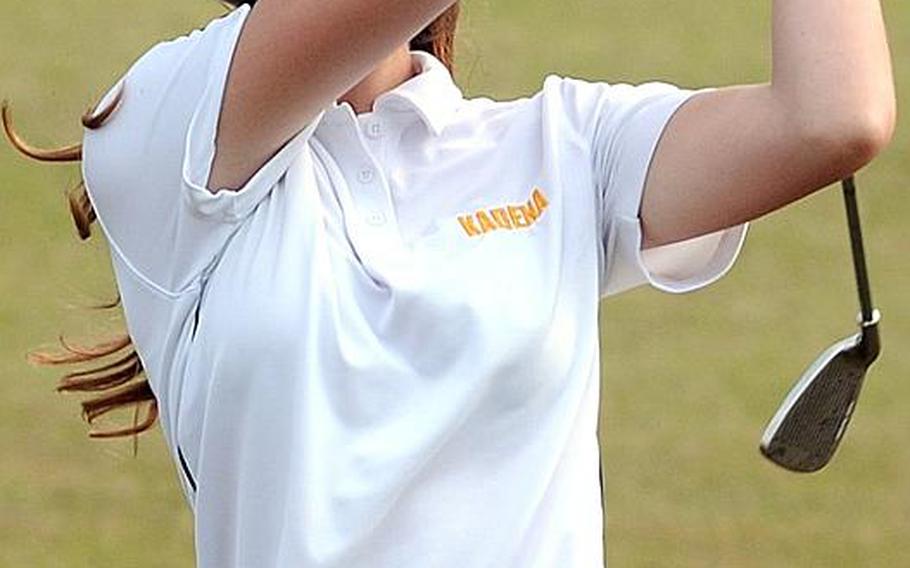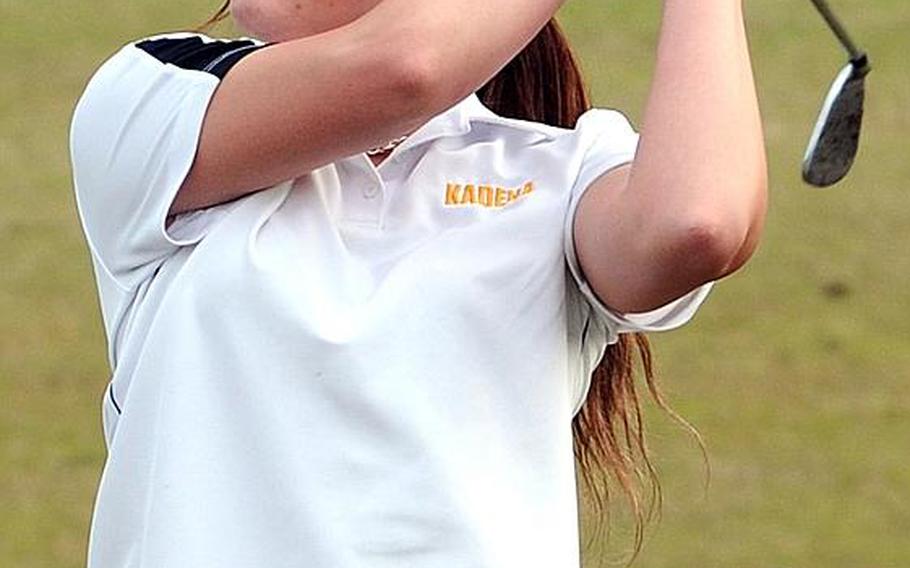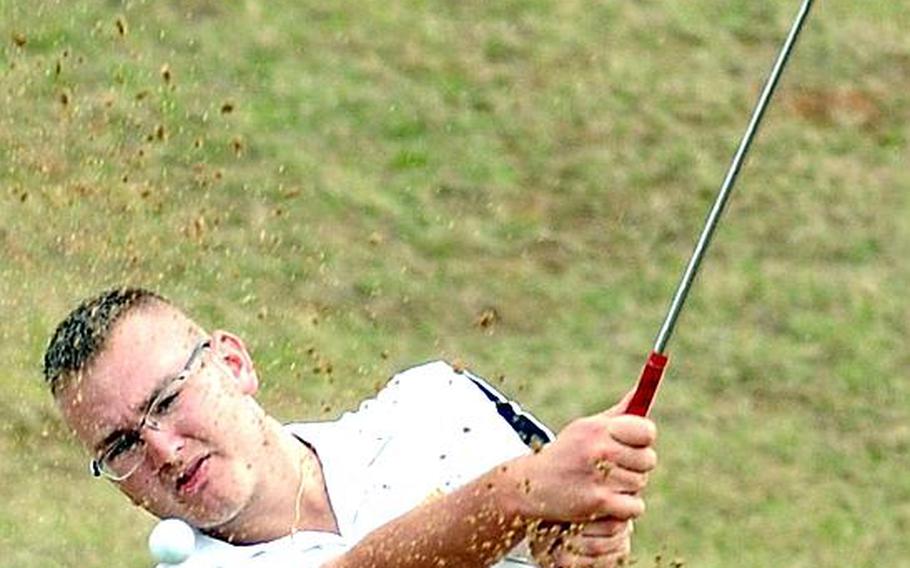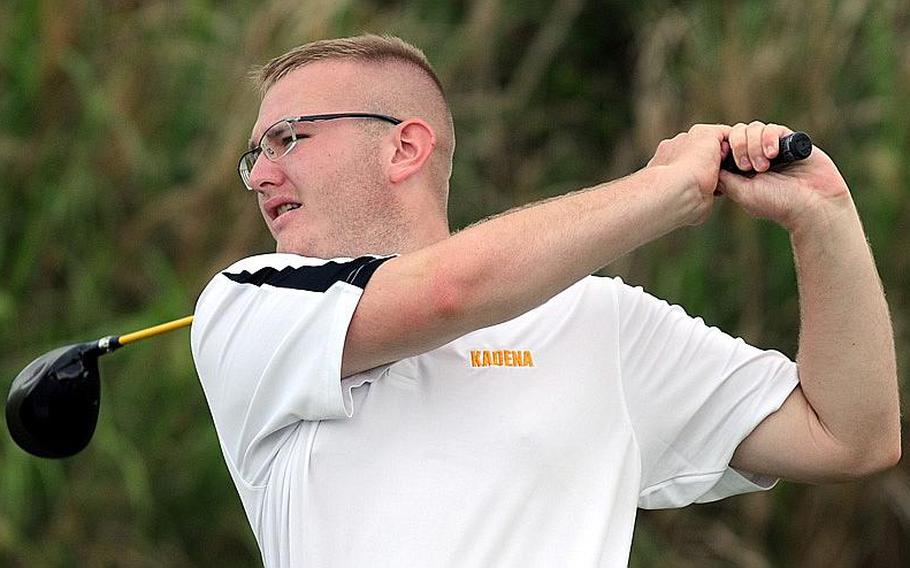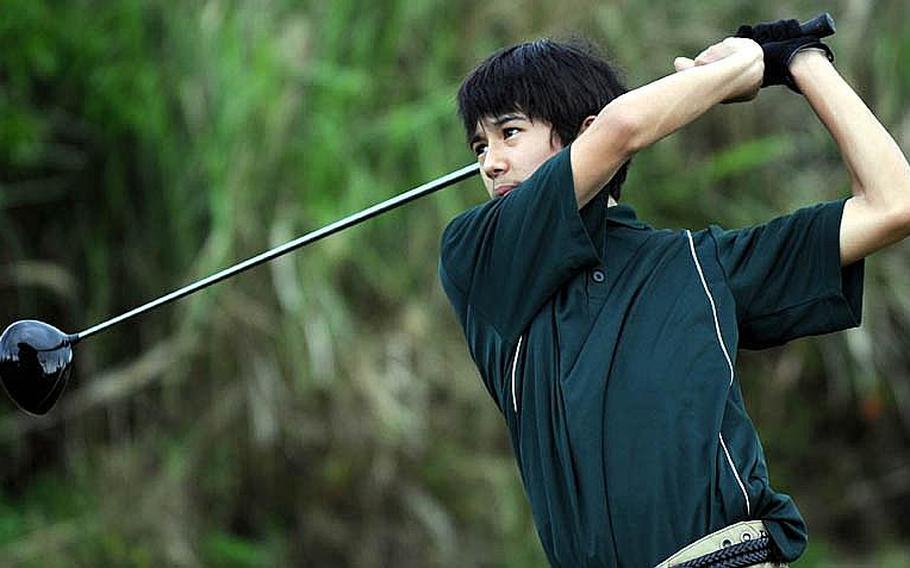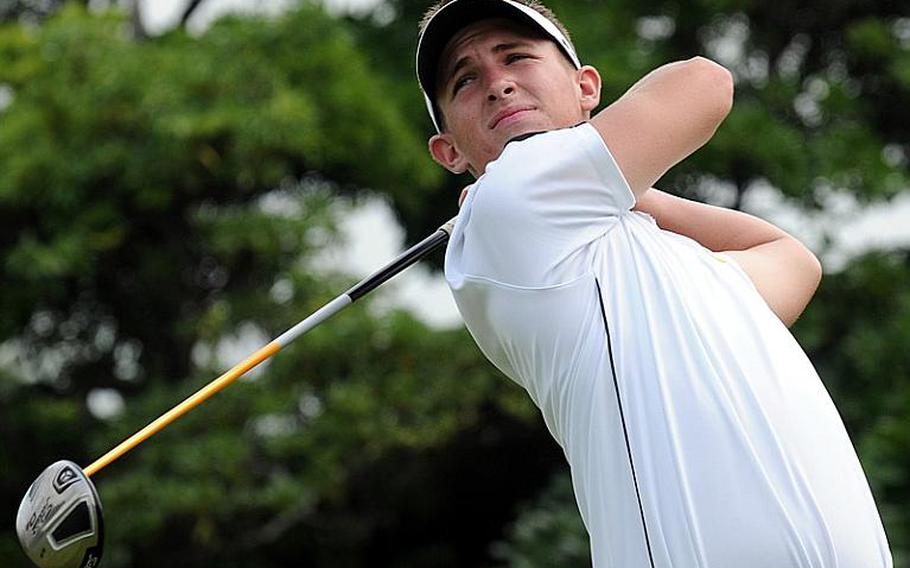 GUSHIKAWA, Okinawa – For a two-time Okinawa district golf champion, Reid Henderson appeared unsatisfied Wednesday. Even a tad upset with himself.
The Kadena senior started strongly, carding 3-over-par 39 on the front nine, but then stumbled to a 46, 10-over, on the back nine, finishing at 85 for the day and a two-day total of 163 - 21 strokes ahead of his nearest challenger.
But it was far, he said, from what he'd hoped to accomplish in his final high school competition. He'll play next year for Maryville (Tenn.) College.
"When I messed up, I messed up big time and I couldn't get any strokes back putting," Henderson said of Wednesday's round, played on the 6,645-yard, par-72 Taiyo Golf Course.
It's an unforgiving layout with every fairway flanked by thickets and fast greens as hard as table tops, softened slightly by a morning thundershower.
As was the case during Monday's round of 78 at Kadena Air Base's Banyan Tree golf links, Henderson frequently missed putts from close in, three putting some holes. "On Monday, I was missing stupid little putts," he said. "Those two- to three-footers were killing me."
While Henderson's score increased from Monday to Wednesday, Okinawa Activities Council district girls champion Landis Mathis, a fellow Kadena senior, watched her score improve 13 strokes from 107 to 94. She finished with a two-day total of 201, also 21 strokes ahead of her nearest challenger.
"Fantastic," Kadena coach Robert Bliss said. "Good way for them to exit as island champions."
Kadena's boys won the team title 6½-4 and Kubasaki's girls won 4-3½ in the combined two-day 36-hole match- and medal-play event.
A pair of Kubasaki freshmen finished second. Matthew Duffy, younger brother of last year's Far East Baseball Tournament MVP Patrick "Duck" Duffy, took second in the boys standings with a 184; Terah Whitehurst carded a 222 to take second in girls.
"Matthew's a super kid, been playing a couple of years," coach Bob Driggs said. "Terah is an up and coming one. Good grip, good foundation, size and ability. When you learn to play and start with a good grip, stance and swing, the sky is the limit."