Foster rallies past Misawa to win Torii Bowl
by
Dave Ornauer
August 20, 2011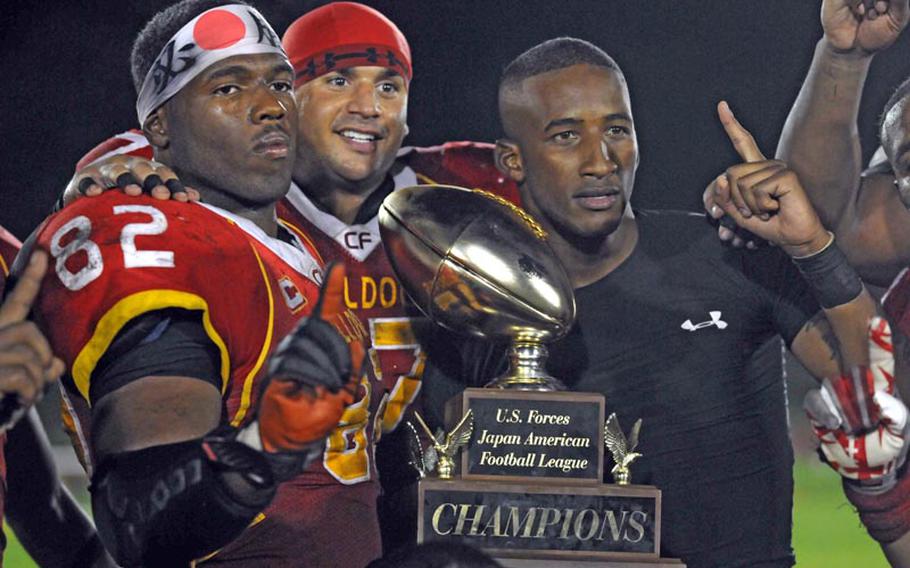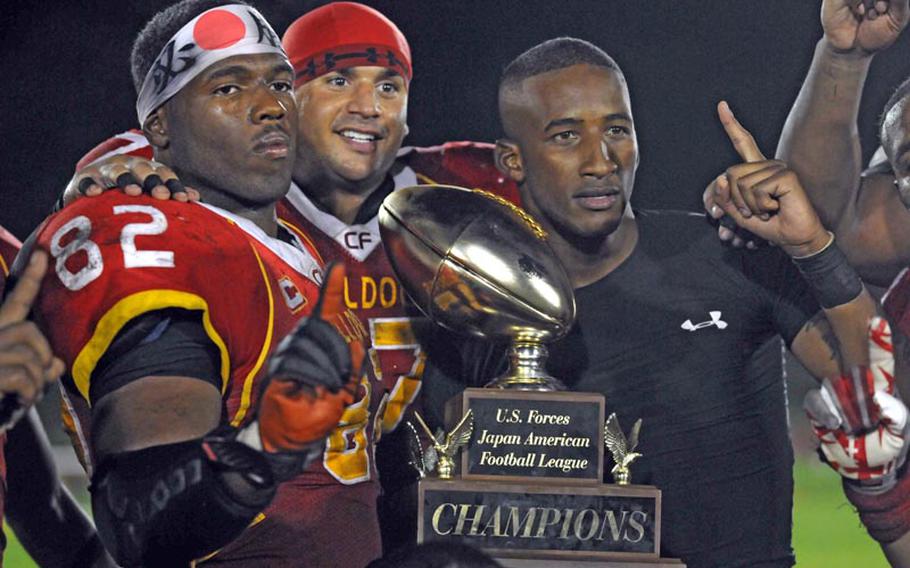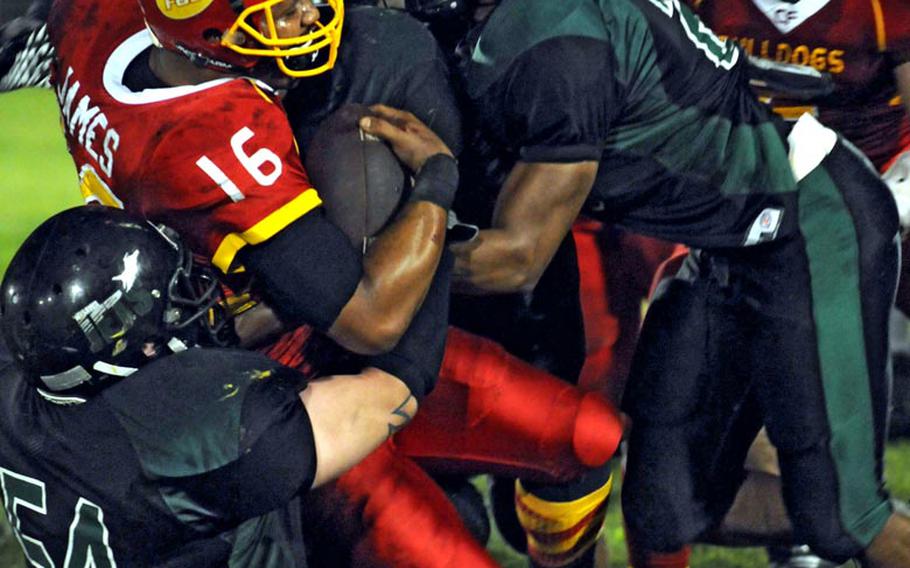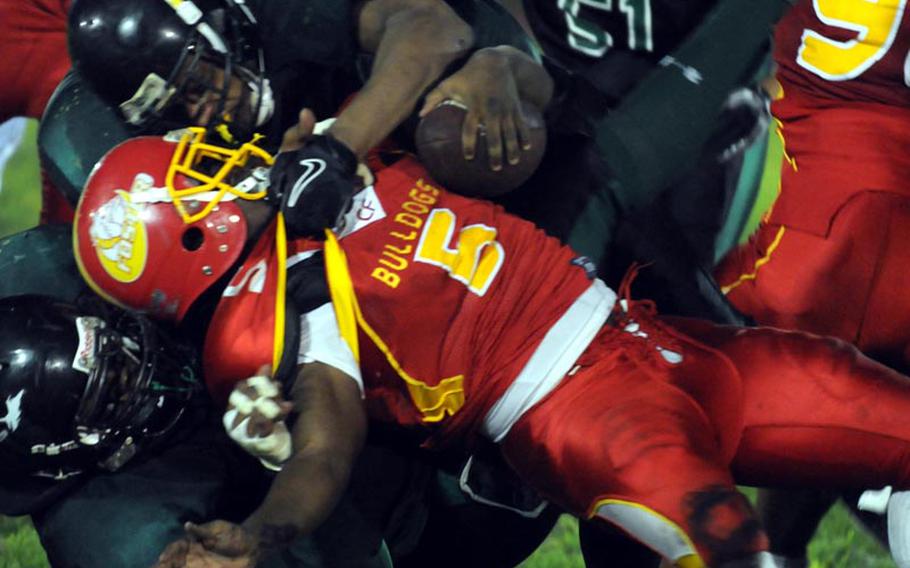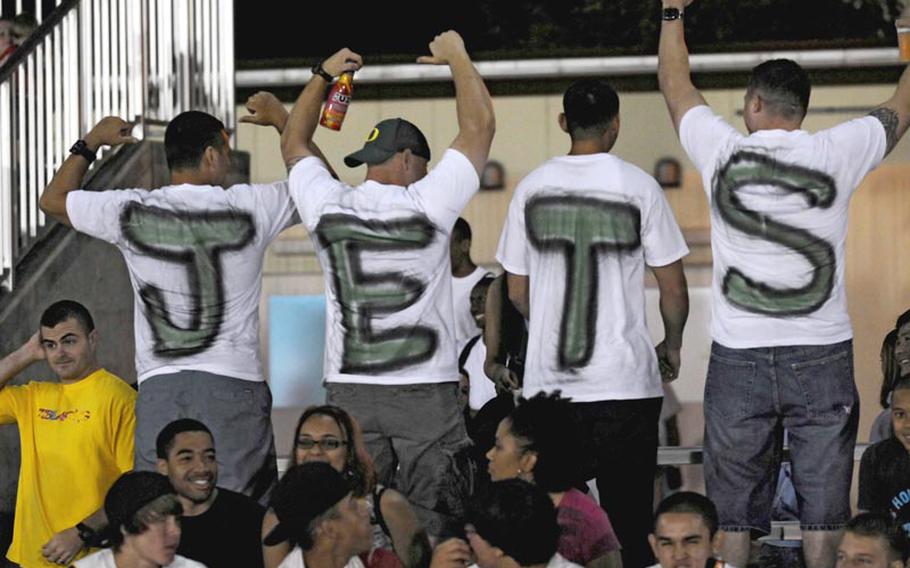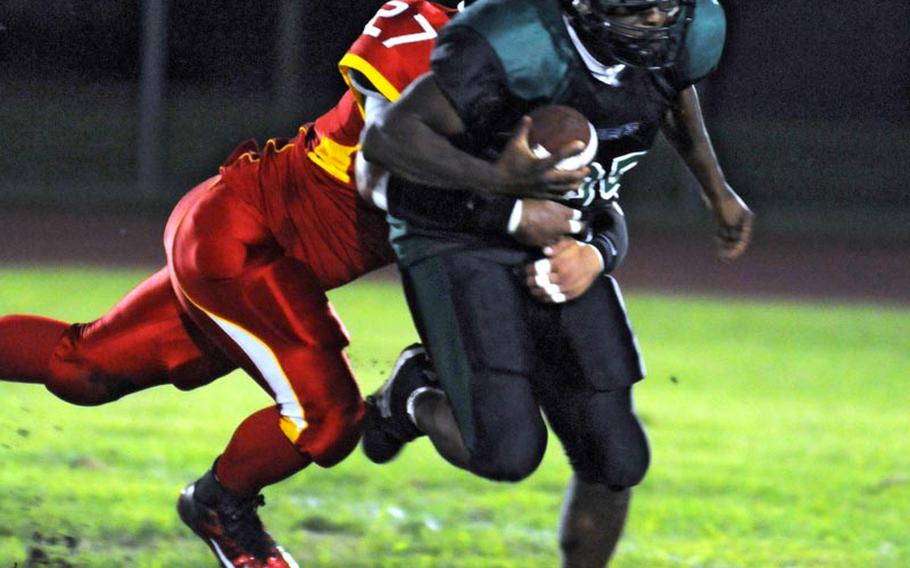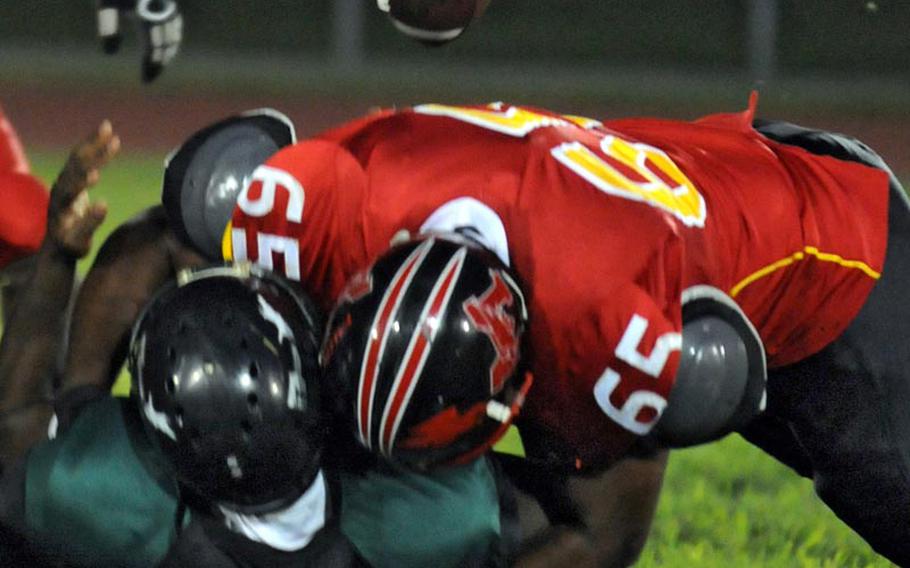 Foster's offense was in full stall, having given up four turnovers, including an interception-return touchdown. The Bulldogs' top receiving weapon, Roger Veal, was sidelined by a pulled hamstring.
Misawa led Saturday's Torii Bowl 20-2 as the second half began and appeared poised to make it a runaway.
Time for the defense to get involved, cornerback Wylie Flowers told his teammates. And they did, forcing three second-half takeaways that breathed life into Foster, which scored 22 unanswered points and won its second U.S. Forces Japan-American Football League title in three years.
"I felt like the defense was going to have to win it for us," Flowers said after Foster rallied to beat Misawa, 24-20, the first time the road team has won the title in the 12-season history of the event.
While the defense provided the fireworks, the offense – led by quarterback James Sanford – lit the match. Sanford went 19-for-42 for 256 yards and a touchdown and ran 20 times for 65 yards and two scores.
"The whole team came together in the second half," said Flowers, who led the USFJ-AFL with six interceptions this season. "We did our thing. Bulldogs football. We never got down, just played ball the way we do."
"We're a second-half team," coach Gerald Sharber said. "That's how we do it. We play to win. We shot ourselves in the foot in the first half and played Bulldogs football in the second half."
Rohan Paul sparked the turnaround with a fumble recovery that led to Sanford's 1-yard sneak that narrowed the gap to 20-10 with 8 minutes, 1 second left in the third quarter.
Flowers' interception set up Sanford's 30-yard touchdown strike to Ricky Shorter that got Foster within 20-18 less than five minutes later. Flowers then recovered a fumble that set up Sanford's 5-yard bootleg TD run with 13:44 left.
Misawa (5-1) had three chances to rally, but Foster (6-0) spent most of the final quarter eating up the clock, holding the ball for 8:54 of the last 10:25.
"It's hard to win games if you turn the ball over at any level," Jets coach Ben Mathe said. "But I'm proud of them. I told them after the game, I'd lead them anywhere, any time."
The Jets scored on the game's first play, Douglas Brown hitting Rich Gennie for an 80-yard touchdown pass.
Foster got on the board when Zach Zindler tackled Brown in the end zone for a safety at the 8:16 mark of the first quarter.
But Michael Rohde intercepted Sanford and ran it back 38 yards for a touchdown on the next possession. Daron Quimby's 21-yard touchdown run gave Misawa its biggest lead - 18 points - 53 seconds into the second quarter.
Quimby led the Jets with 49 yards on six carries, most of them in the first half. The Jets forced four turnovers and recorded two sacks.
Damian Peterson ran 25 times for 72 yards to pace the Bulldogs. Veal caught five passes for 60 yards, Flowers four catches for 74 yards and Nikory Moorer four catches for 42 yards for Foster, which forced five turnovers and recorded two sacks.