Three cheers for Ramstein, Ansbach, Menwith Hill
---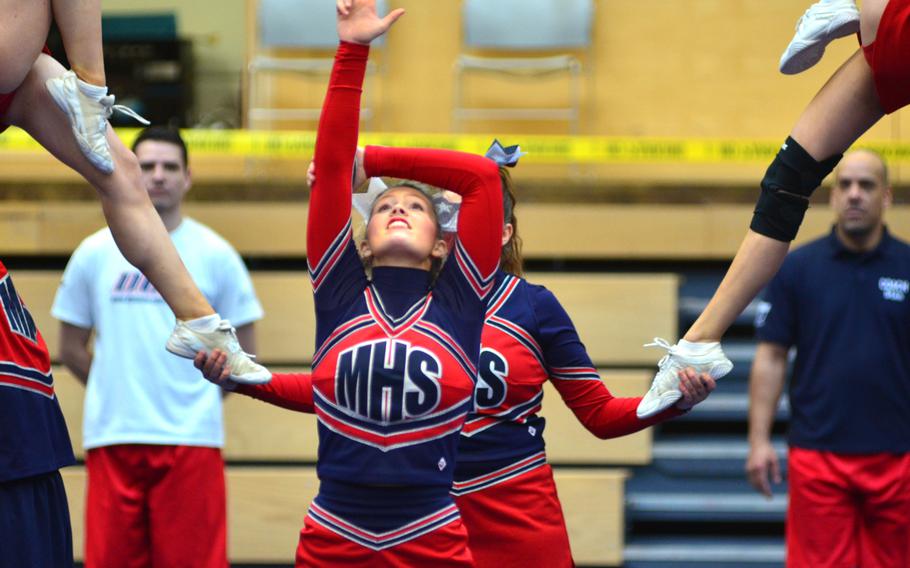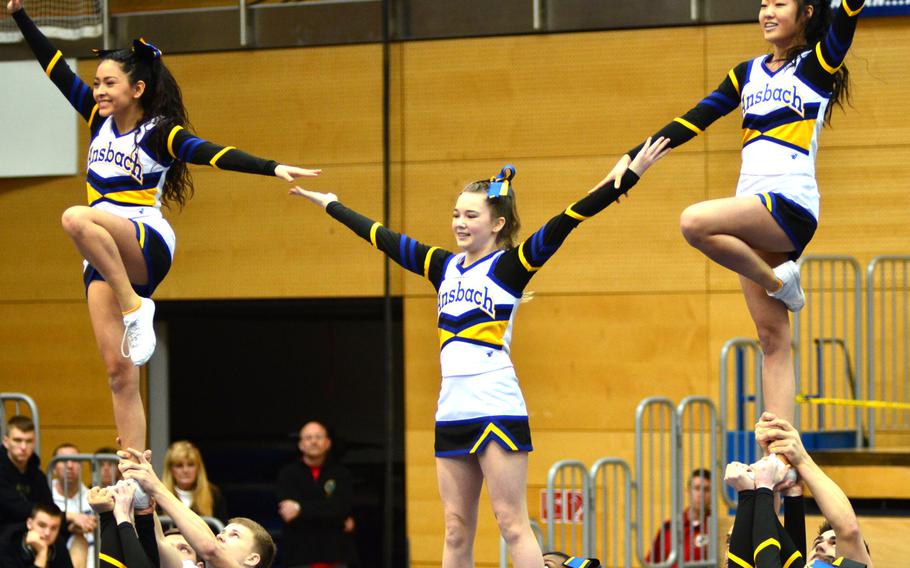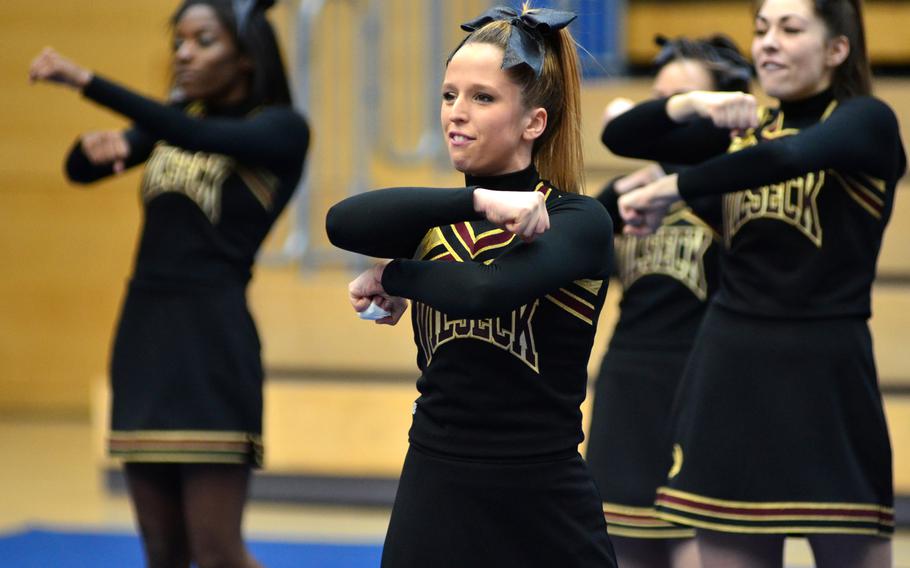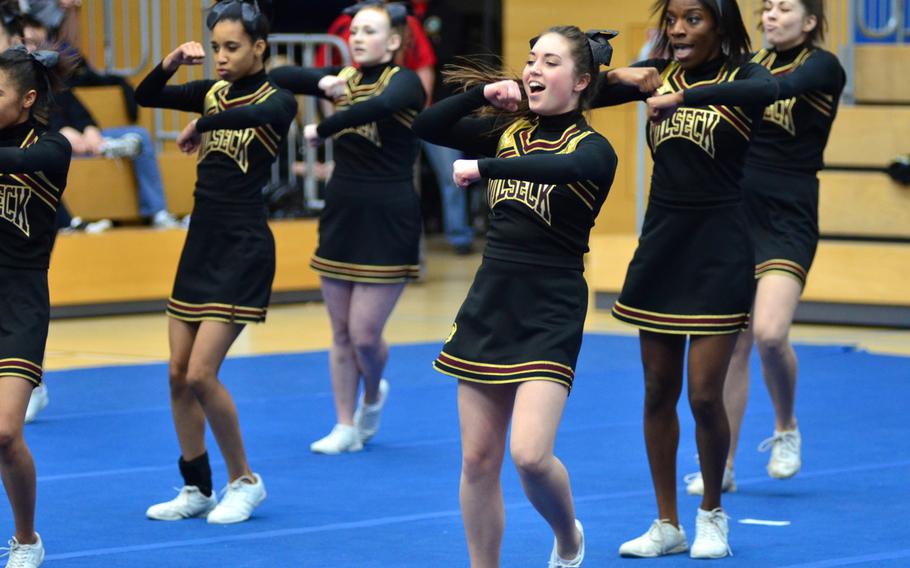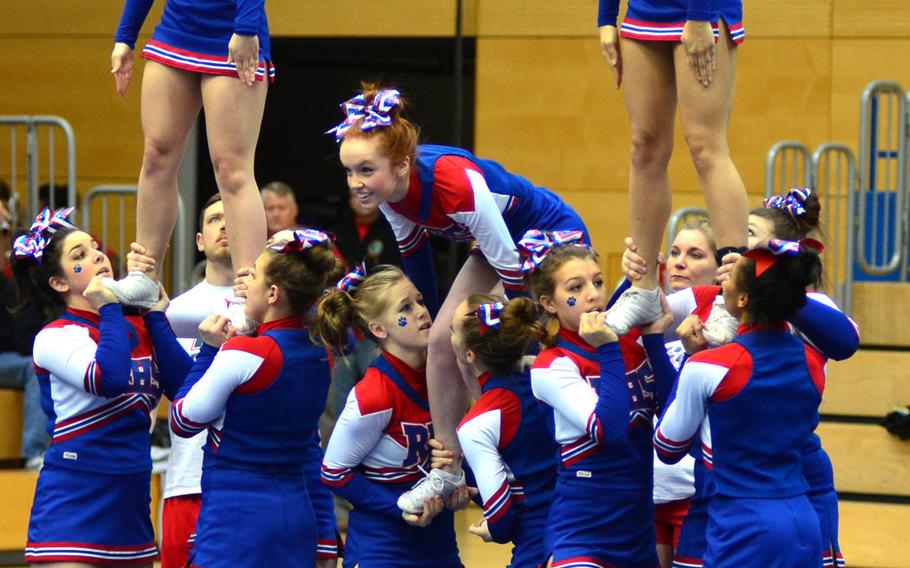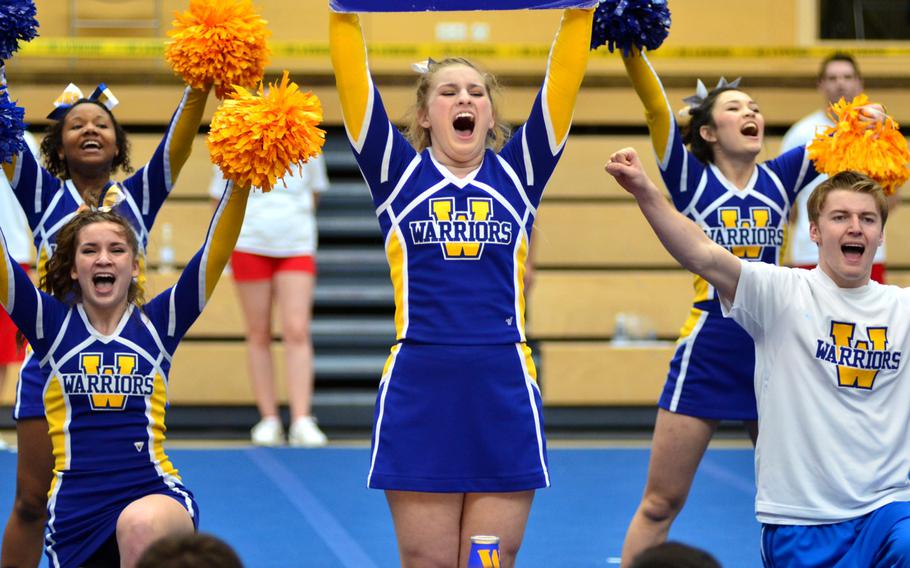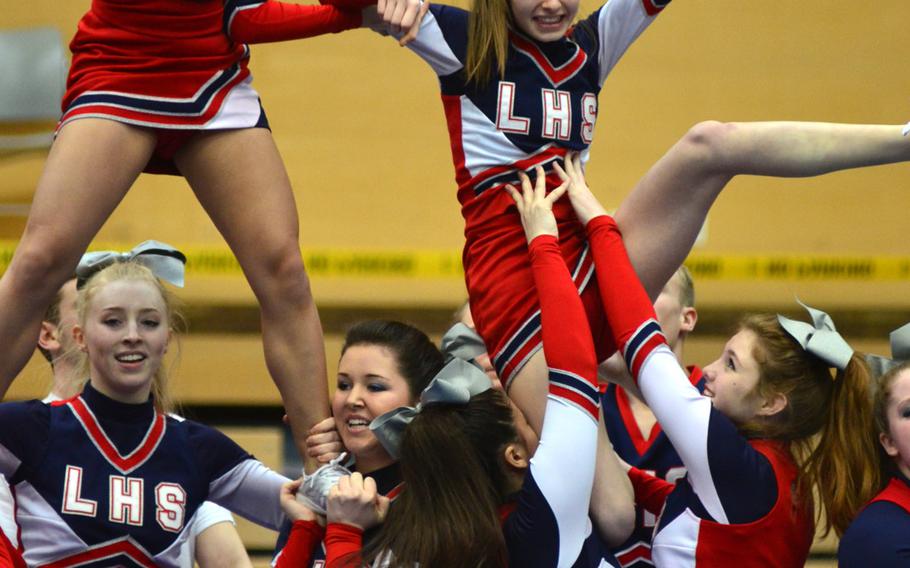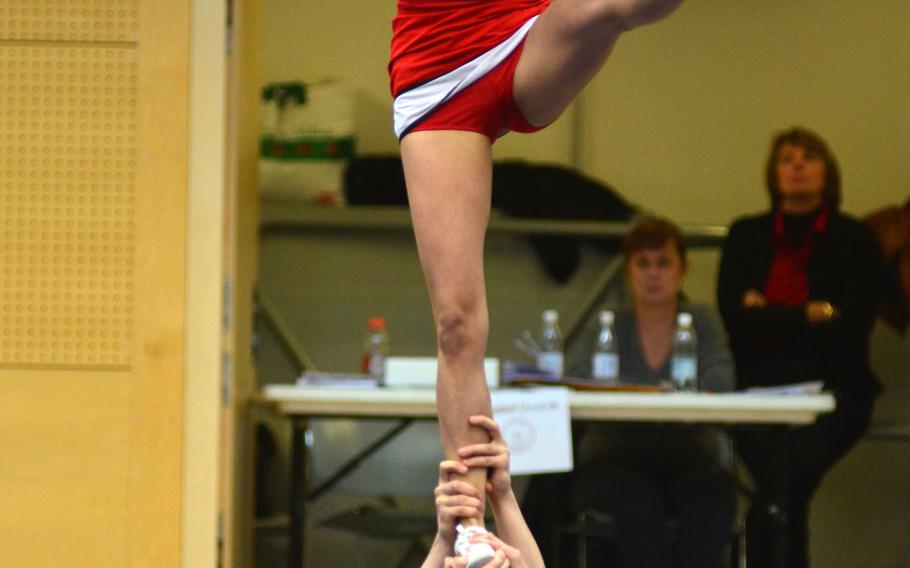 This article has been corrected.
WIESBADEN, Germany — More than two dozen cheerleading squads put on quite a show Saturday while competing for top honors at the DODDS-Europe Cheer Competition, held in concert with the basketball tournaments at the Wiesbaden Fitness Center.
Squads representing Ramstein, Ansbach, and Menwith Hill came out on top this year in their respective divisions, with the Royals bringing home honors for the second straight year, and the Cougars enjoying a three-peat. This is Menwith Hill's first win in seven years, when in 2007, the school fell under the now abolished Division IV.
Each 2½ minute routine brought an energy level that was only rivaled by shouts of encouragement by spectators and challengers alike. Squads were also rated on their performances at games during the preceding three days of the basketball tournament.
Division I Team 1. Ramstein, 2. Patch, 3. Vilseck. Spirit award: KaiserslauternAll-tournament – Tatiana Flores-Sanz, Sara Clark, Kaiserslautern; Summer Warren, Sarah Griffith, Wiesbaden; Dana Lussier, Tana Putnam, Patch; Magdalene Phoebe Renfrow, Kaylen Cuilty, Gabriella Rodriguez, Lakenheath; Lauryn Klopf, Amber Rose, Vilseck; Xantavia Wain Ramstein.Division II Team 1. Ansbach, 2. Naples, 3. Rota. Spirit award: AnsbachAll-tournament – Austin Bain, Marica Staten, Michael Curtin, Naples; Gabriel Cutler, Bitburg; Hannah Shedden, Mykala Bazen, Austin Benton, Ansbach; Jake Anderson, Asia Reyes, Rota; Sarah Anderson, Vicenza; Mariah Rogers, Baumholder; Jessica Gibson, Aviano.Division III Team 1. Menwith Hill, 2. Sigonella . Spirit award: IncirlikAll-tournament –Joseph Galbreath, Brianna Bowman, Charissa Slater, Incirlik; Skye Tomchesson, Megan Luhring, Menwith Hill; Selei Chappell, Sam Baqui, Amanda Rivera, Kaley Lynch, Sigonella; Leah Mendiola, Lajes.
Correction Menwith Hill's Megan Luhring was omitted from the all-tournament selections in an earlier version of this article.
---
---
---
---