Runners endure heat, 10 miles in Grafenwöhr
---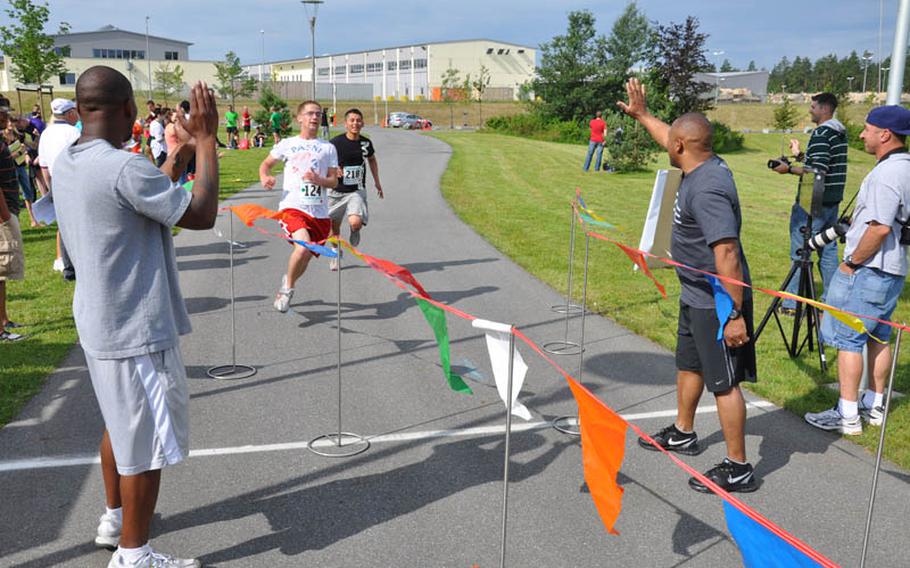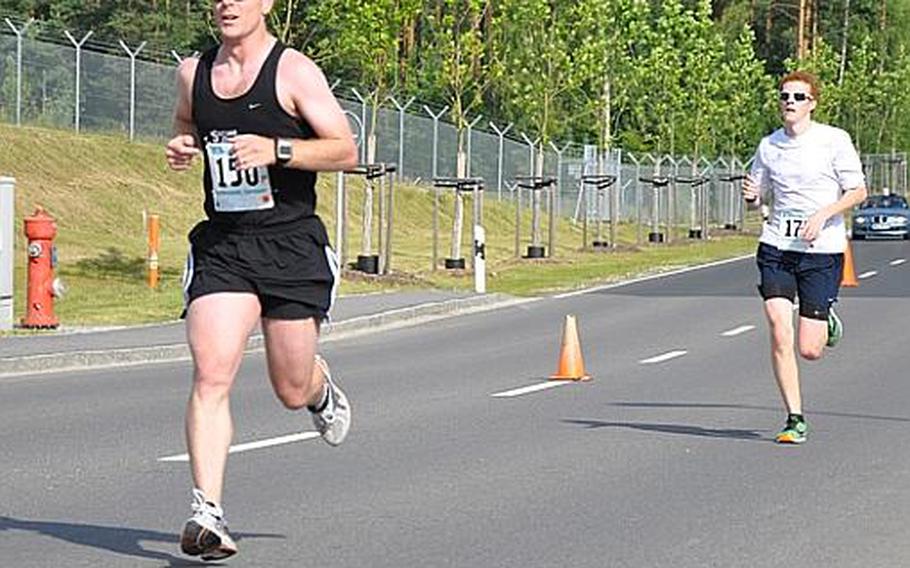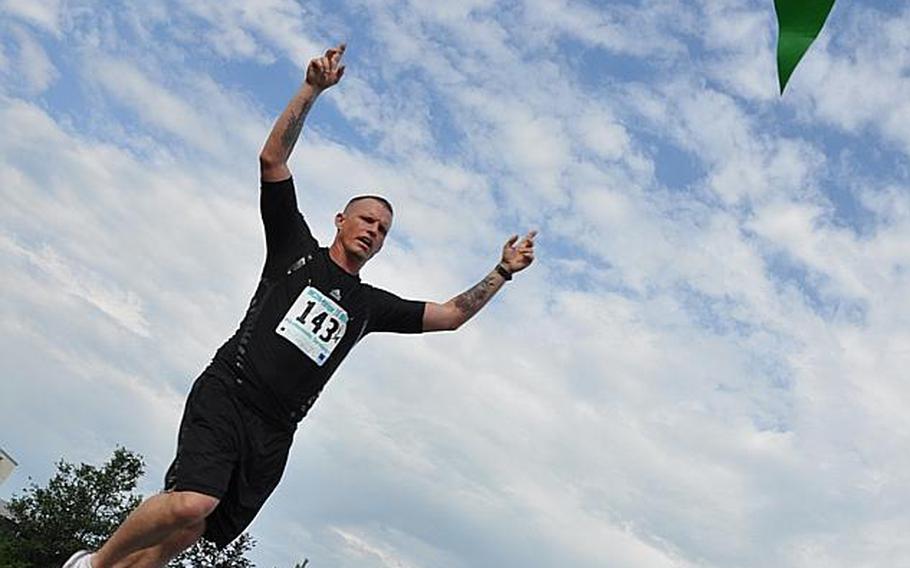 GRAFENWÖHR, Germany – So much for the benefits of a good night's sleep in a comfortable bed.
Sgt. David Eagan was the top finisher Saturday at the U.S. Forces-Europe Army 10-Miler in 57 minutes, 2 seconds, despite spending the night in his car after driving to the competition late Friday from Kaiserslautern.
"To be honest I found out about [the race] at about four o'clock yesterday," the 26-year-old said. "I still felt all right – I did about what I expected… just gave it everything I had."
Eagan said he did not train specifically for the race, but he would definitely train for the U.S. Forces race held in Washington D.C. in October. He hopes to finish in 52 or 53 minutes at the D.C. race.
Eagan will need to run in that time zone if he expects to keep up with runners like Lt. Col. Keith Matiskella who broke the Grafenwöhr track record last year with a time of 53:09.
The top female racer came all the way from Paris. Chief Warrant Officer 3 Deanna Merriman, 37, finished in just over 76 minutes.
The top six finishers in both the male and female divisions qualified for the race in D.C. The runners had to be active duty Army to qualify for the race. And they also have to have approval and time to run in D.C. That means at least one of the top finishers Saturday isn't going to be running.
The race came with hot summer weather pounding on runners trying to qualify and they gave it their all - some literally hitting the pavement trying to qualify.
Two soldiers were medically evacuated to local hospitals where they were in stable condition and recovering, according to race officials. A helicopter was forced to land in a nearby sports field in order to bring necessary medical personnel to help one of the casualties, Capt. Elizabeth Desitter, 27, of Kaiserslautern.
Desitter would have qualified for the D.C. race with a time of 78:07, but she had to be carried across the finish line after her body gave out just yards before the finish. Being helped across disqualified her from the race.
The race boasted one of its highest turnouts with 181 racers finishing from ages 18 to 64. Last year just a little more a hundred participated.
"It was hot and quite a work out," said Pfc. Nico Purl, 20, of Grafenwöhr, who finished in 74 minutes..
---
---
---
---