U.S. Forces Europe tennis
Pardee, Ramil take home singles crowns
---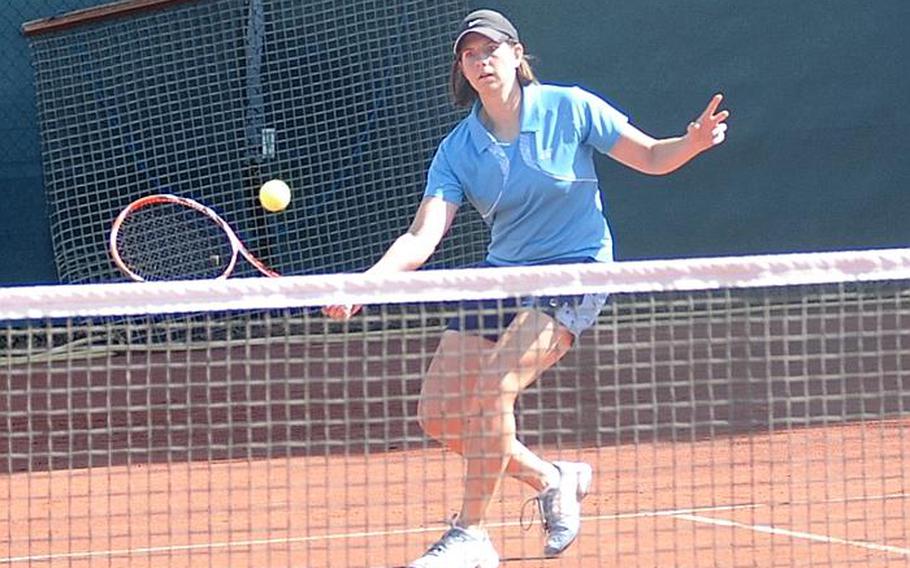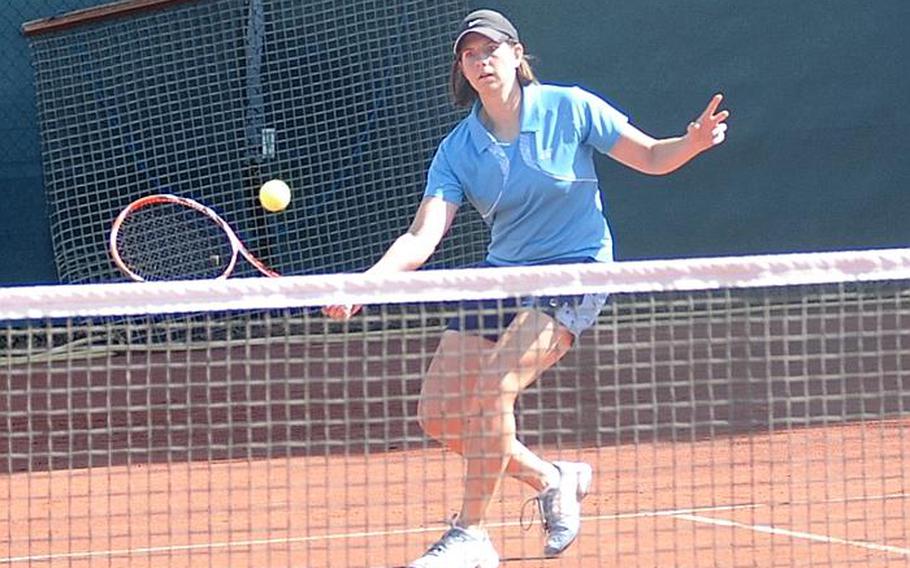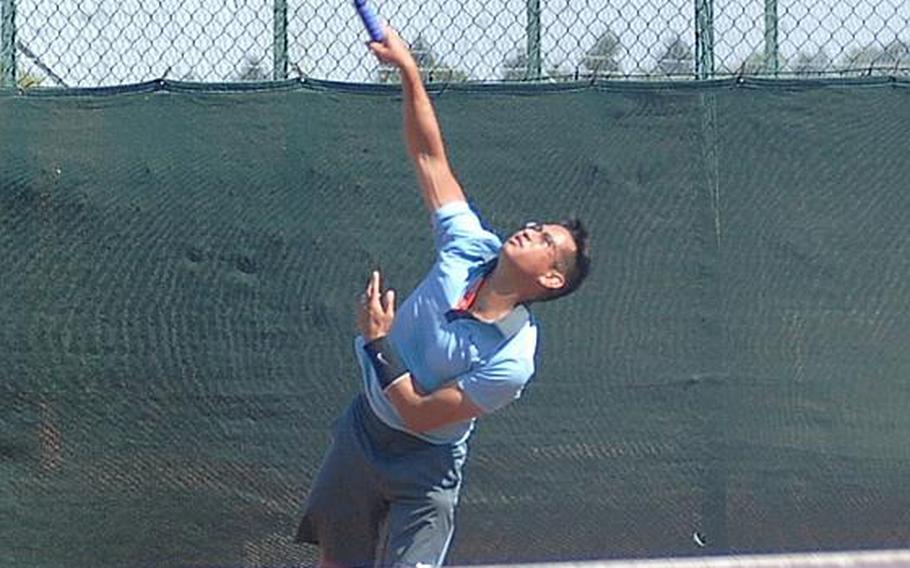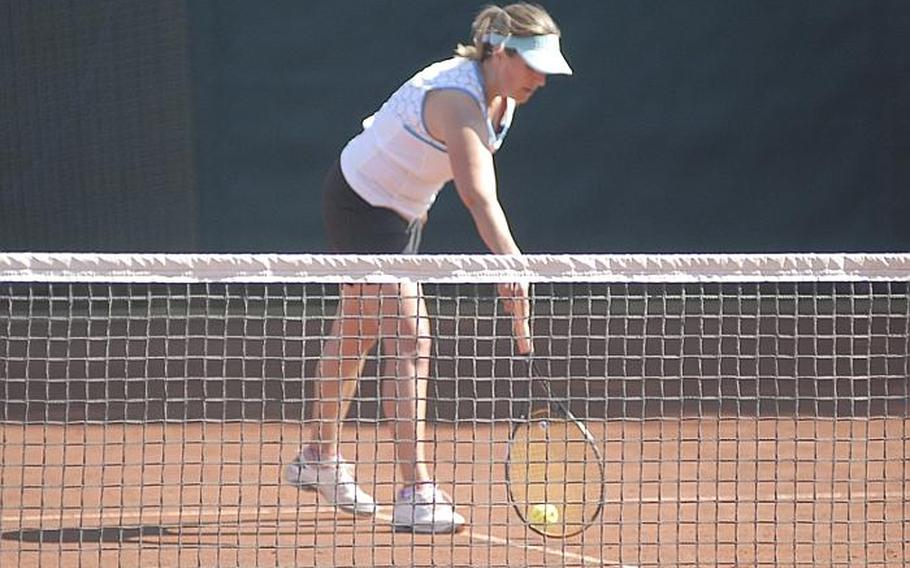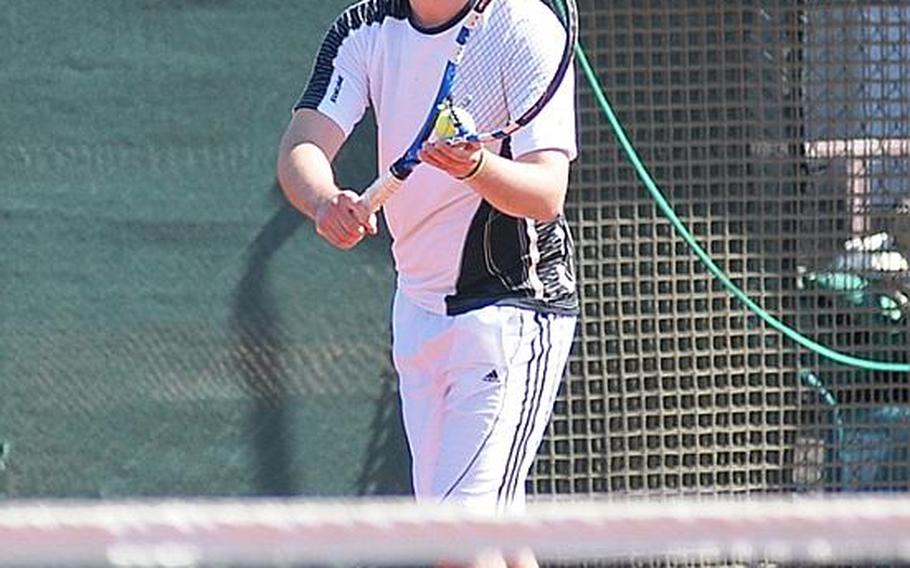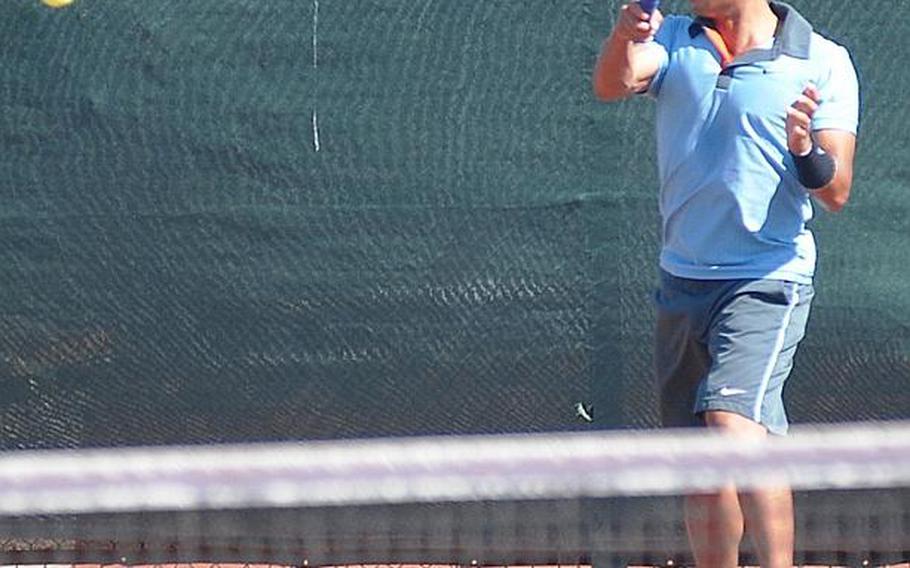 HEIDELBERG, Germany - For the third year in a row, Maya Pardee of the Spangdahlem military community took home the women's open crown at the U.S. Forces Europe Tennis Championships.
On the men's side, it was a newcomer out of Ramstein who took home the title Saturday in a fierce back-and-forth battle that lasted nearly two and a half hours. Phillip Ramil outlasted Brian Kelley, also of Ramstein, to capture first place with a 7-6, 5-7, 6-2 win at Patrick Henry Village.
"I think in the end it came down to who was less tired," Ramil said following his victory.
It could have been easier for Ramil, who gave away 5-2 leads in both the first and second sets. Ramil managed to hang on to win the first set after Kelley mounted a comeback. But in the second set Kelley fought back once more with big serves and forehands to break even. The match turned out to be a duel of forehands and big, heavy spinning first serves.
There weren't many surprises during the match for Ramil and Kelley, who are both practice partners and neighbors back in Ramstein. In fact, the two later teamed up to down Jim Moss of Kaiserslautern and Jerry Swedlund of Mannheim 6-3, 6-3 in the men's doubles competition.
"We practice together all the time, so we know what we can and can't do," Ramil said. "It was tough out there."
Ultimately, it was the better conditioned Ramil who pulled through.
"I know how he plays and I was able to come back," Kelley said. "But in the third set I was too tired."
On the women's side, Pardee defeated Chery Riise of Spangdahlem 6-1, 7-6 in a match that featured grinding baseline rallies.
"Neither one of us really came into the net that much," Pardee said.
Pardee used her forehand to control many of the points from the backcourt, forcing her opponent into errors. But in the second set, Riise returned fire with big serves and forehands of her own.
In the end, Pardee's experience proved too much.
"It's great to come out here," Paradee said. "I like the atmosphere and the people here. And, of course, the competition."
In the men's Masters division (competitors over 40) Jonathen Etterbeek of Schinnen in the Netherlands defeated Jim Moss of Kaiserslautern 6-2, 6-0.
There was no women's Masters division due to insufficient participation.
In mixed doubles, Brett Freedman of Landstuhl and Riise defeated Kelly Omohundro of Kaiserslautern and Etterbeek 6-2,6-4.vandiverj@estripes.osd.mil
---
---
---
---