Naples tops Vicenza, takes over first
---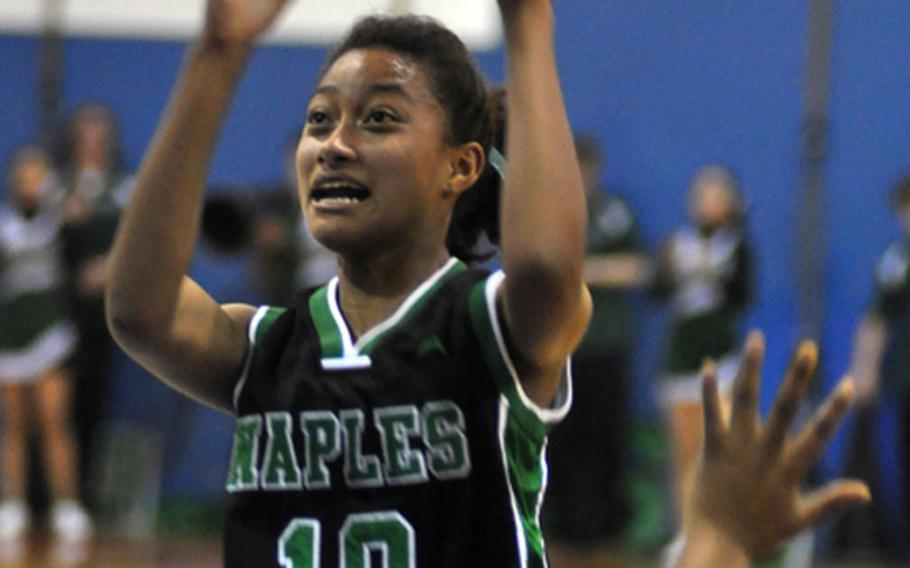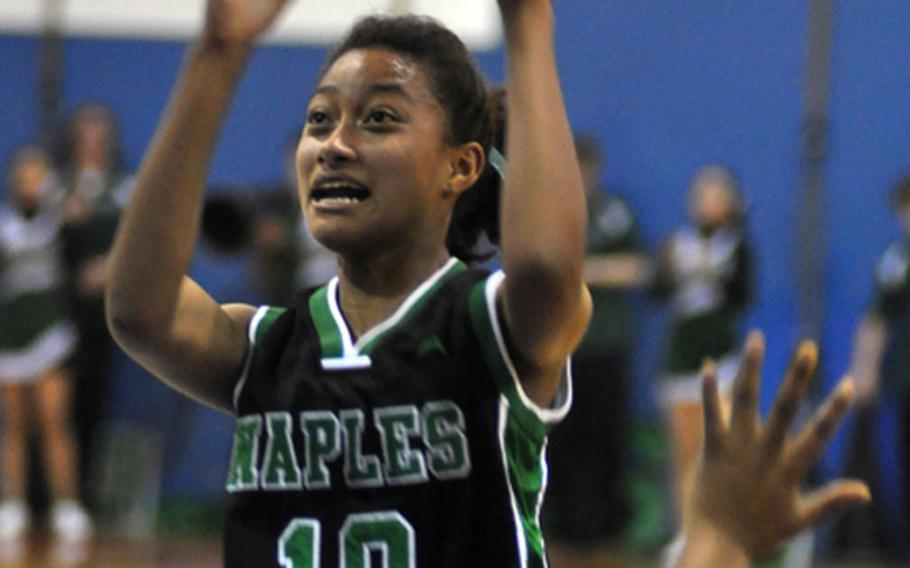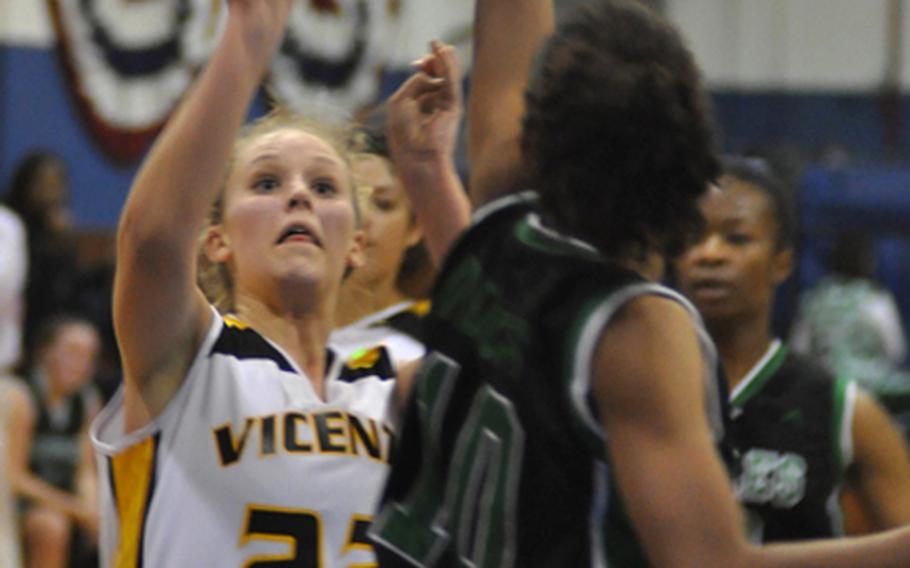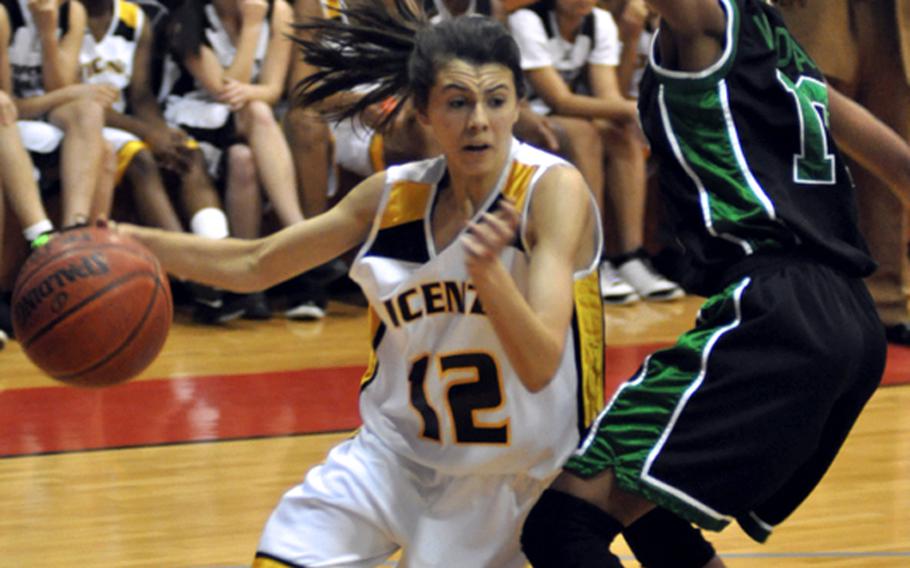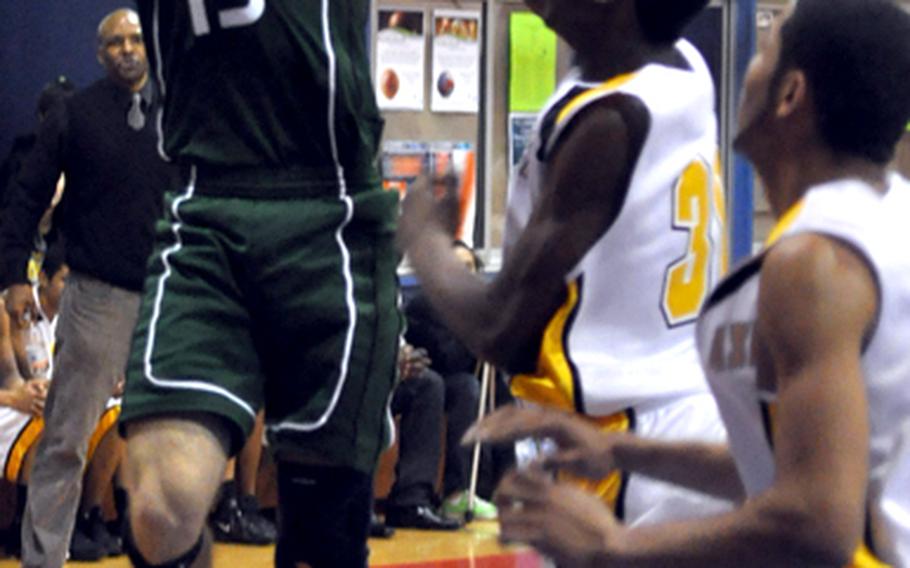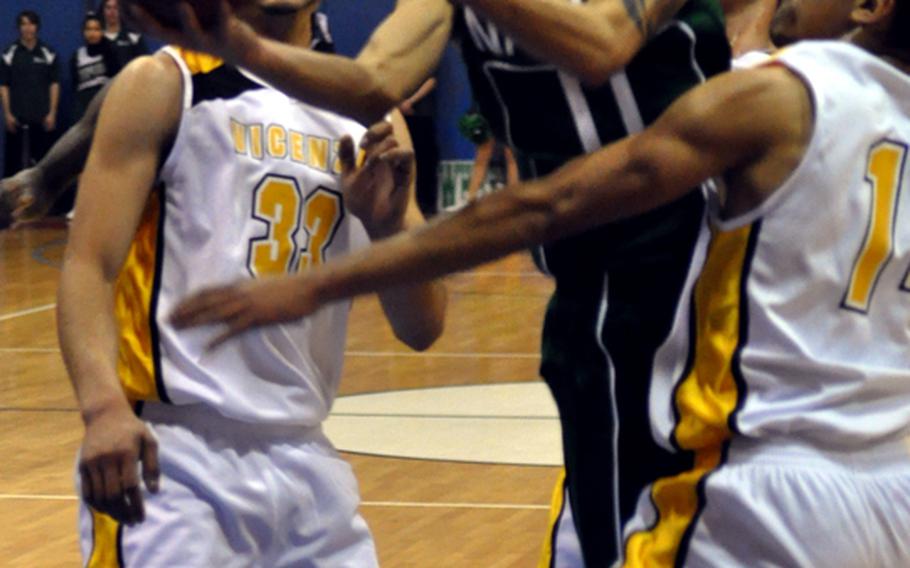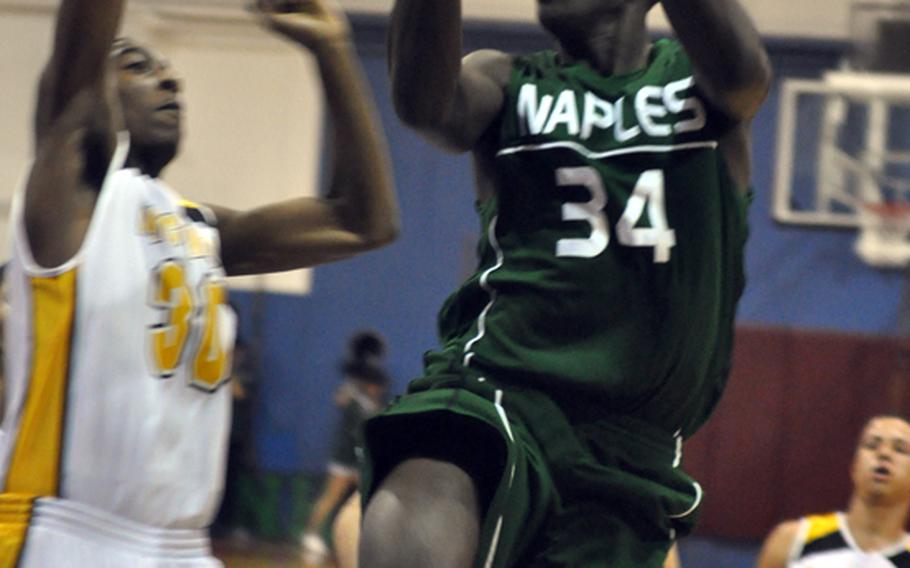 VICENZA, Italy - With first place in DODDS-Europe Region IV basketball on the line Friday, Southern Italy came out on top in Round One.After watching the Naples girls take a big lead and then hold on for dear life in a 45-41 victory over Vicenza, the Naples boys blitzed the Cougars 29-9 in the first quarter – creating a lead so big they simply traded baskets afterward in an 82-52 romp.Round Two of the series is scheduled for Saturday, with the girls squaring off at 10 a.m., followed by the boys. Both games will be televised live on AFN Vicenza, channel 14 on AFN decoders.The Wildcat girls used the victory – and Sigonella's 39-36 loss to Aviano – to take over sole possession of first place in Region IV. Naples boys handed Vicenza its first loss and moved into a three-way tie for first with the Cougars and Aviano, which downed Sigonella 68-41.The boys' game wasn't in doubt after the first few minutes."We weren't prepared to play," Vicenza coach Eric Wakefield said.And the Wildcats, despite the long bus ride, came out running and gunning. Not a good combination for Vicenza fans.Naples hit a trio of three-point field goals in the first quarter and Vicenza didn't score its second basket until 3 minutes, 41 seconds left. By then Naples had 22 points on the scoreboard and the game was effectively over."I think we just hit shots," Naples coach Craig Lord said. "We hit our shots and they didn't hit theirs. But after the first quarter, we really weren't able to pull away from them anymore. I think they're definitely going to be ready to play tomorrow."Naples, which improved to 6-1, was led by 18 points and 10 rebounds from Nigel Alexander. The Wildcat center missed his first two shots – one of the rare Naples players to be cold in the first quarter – then connected on 8 of his last 10. Guards Eddy Allen and JunJun Gallardo had 12 and 11 points for the Wildcats, with forwards D.J. Stockman and Isaiah Wesby adding 11 and nine.Johnny Suero scored 15 for Vicenza, with Derrick Shaefer and LaScott Richardson each adding 10.Vicenza's girls took a 6-4 lead midway through the first quarter on Sella Pauling's basket, but Naples scored the next 12 points and the Cougars never got within five points until the final score."We couldn't hit shots early and we couldn't hold onto the ball," Vicenza coach Michael James said. "I don't know if (the players) were nervous or what. Hopefully we got it out of our system for (Saturday)."Naples freshman Laneisha Jeans was a one-person wrecking crew, scoring 26 points and grabbing nine rebounds. The point guard took 27 field goals – three more than the rest of her teammates combined - and made all four of her free throws to reach that total.Coach Jack "Duke Marlow said that's the role his precocious freshman has to fill on the team right now. But he said everyone on the floor plays a key role for the Wildcats."We rebounded very well in the first half," he said. "We limited their offensive opportunities and contested every shot."The game looked to be in hand before the Cougars staged a late rally. Pauling, who led Vicenza with 10 points, hit a jumper with 20 seconds left after a Tatiana Miranda steal to create the final score. But Jeans and Kierra Morris, who scored 12 for Naples, dribbled out the rest of the clock.
Aviano sweeps SigonellaNorthern Italy did get a pair of victories Friday, thanks to the Saints downing the Panthers in Aviano.
Kyera Smith scored 27 points and Aviano's girls (3-2) used a 16-5 run in the third period for a 39-36 win. Tenia Strobridge and Sydney Moore led Sigonella, which dropped to 5-2, with 10 points each.
Zach Erskine scored 18, Andrew Bert 15 and Cory Webb 12 to help the Aviano boys move into a tie atop the standings. Antonio Garcia scored 22 and Chris McKissick 12 for Sigonella, which dropped to 2-5.
The Saints and Jaguars meet again Saturday.
---
---
---
---