All-Europe baseball
Measells, Blossom repeat as first-team picks
by
Mark Patton
June 27, 2011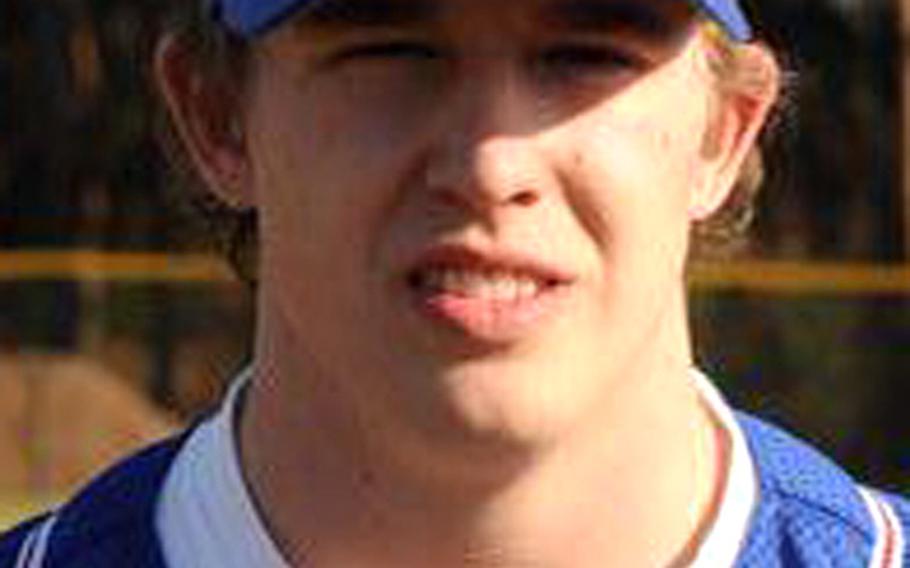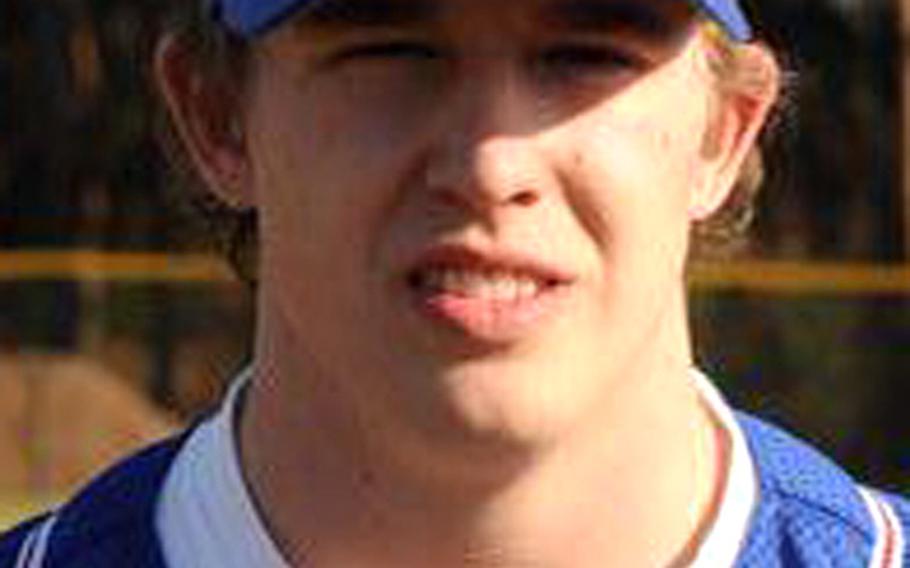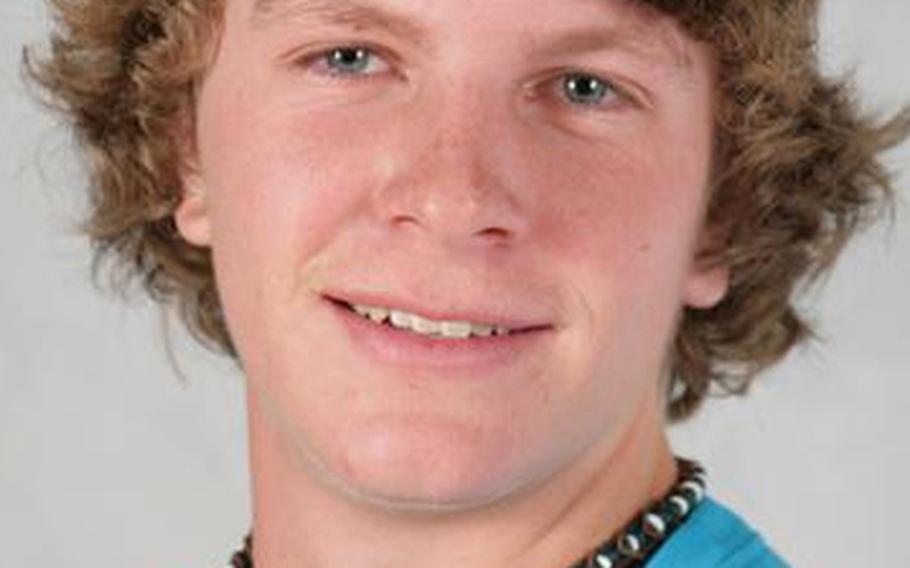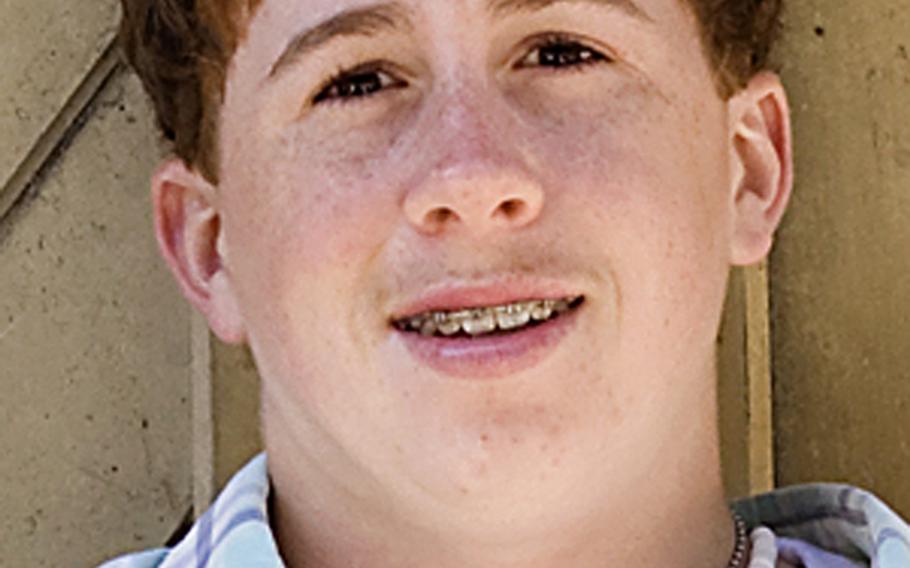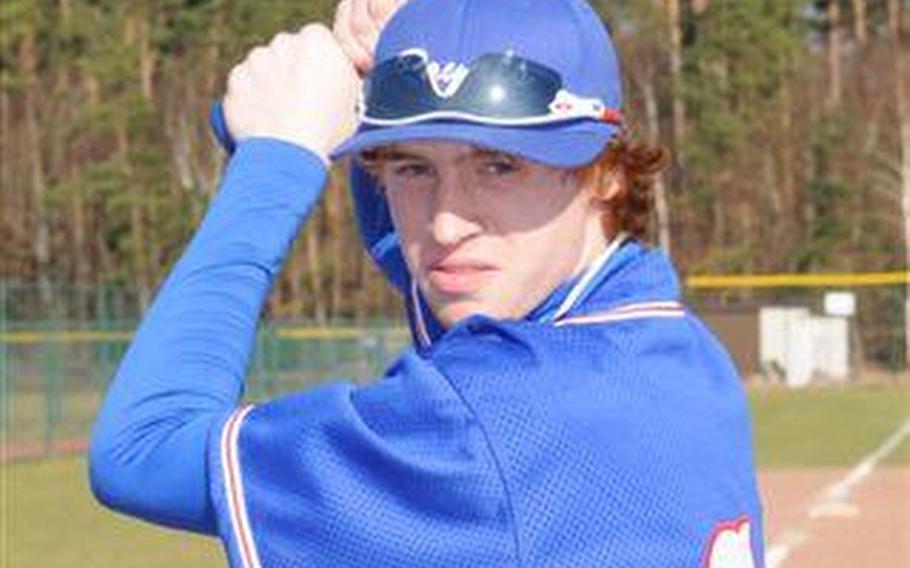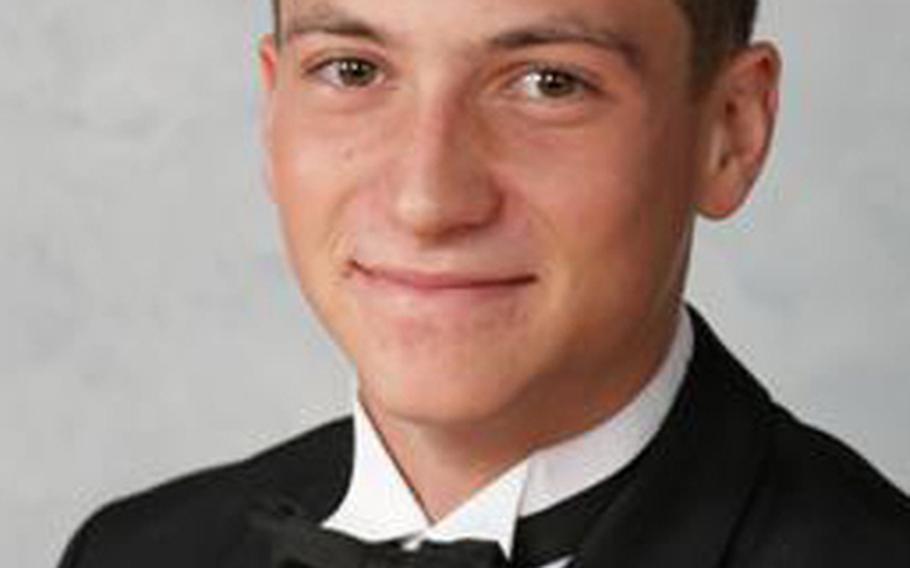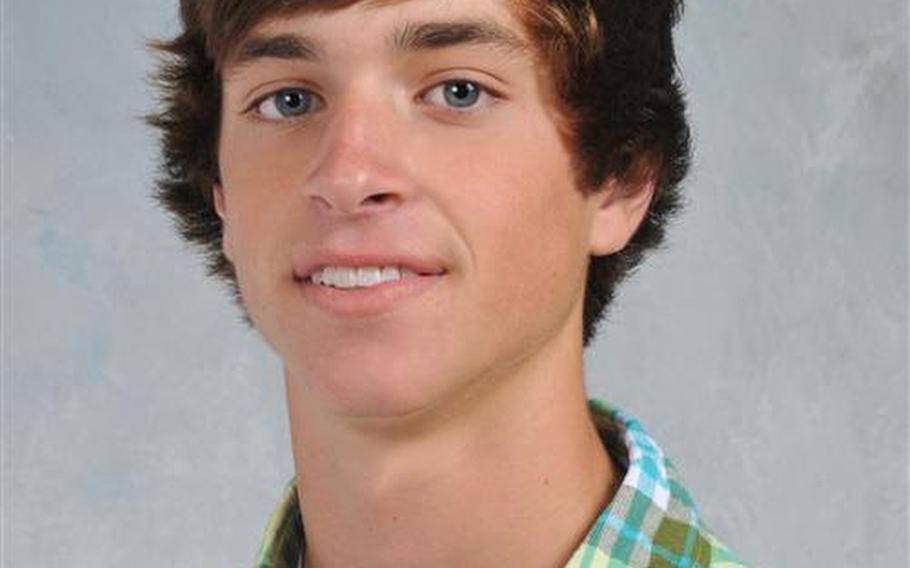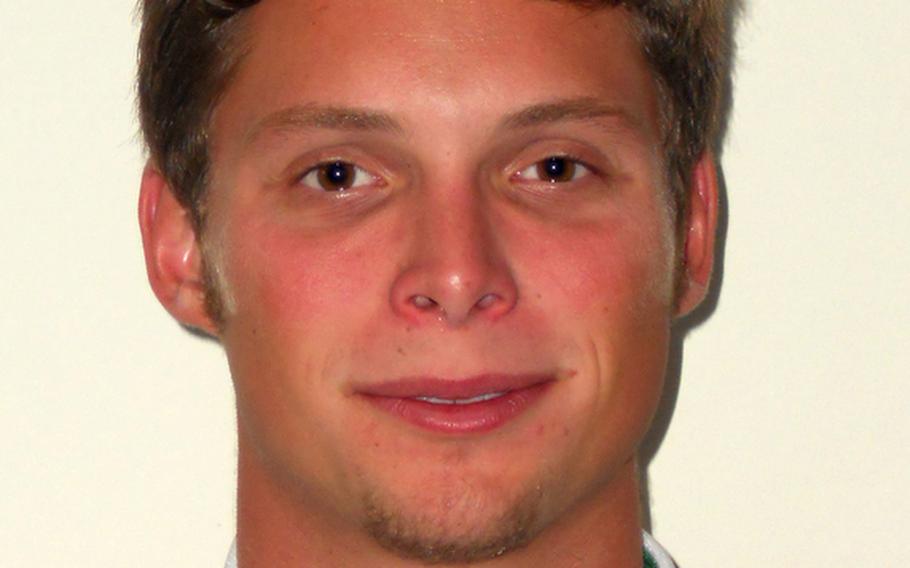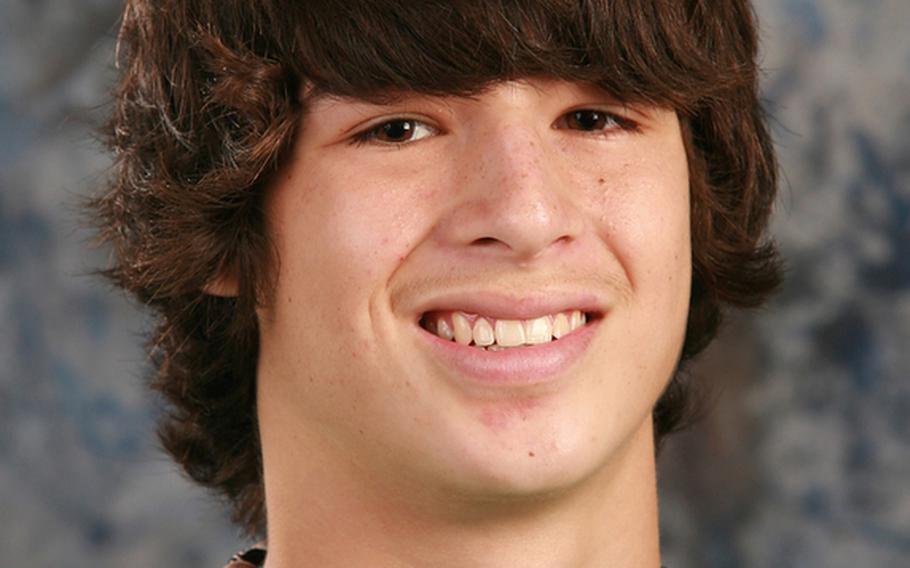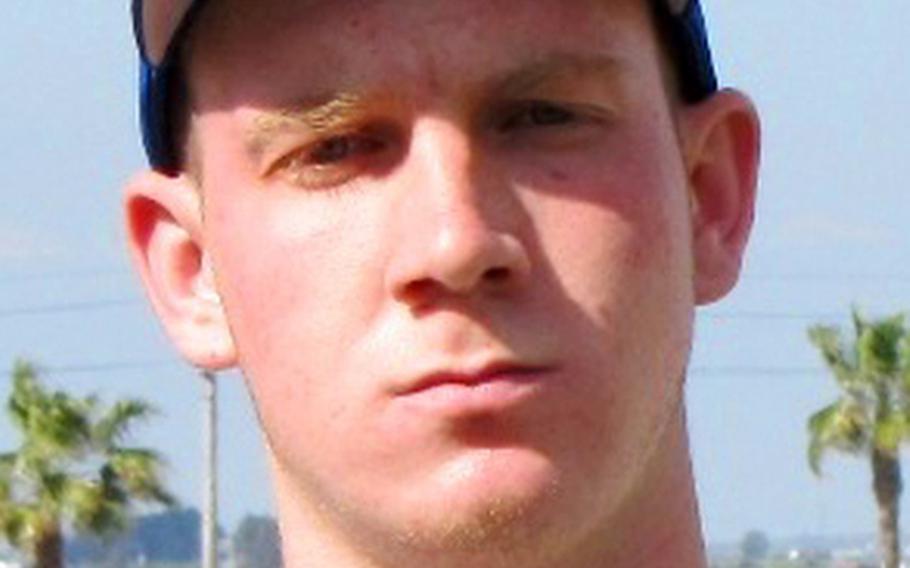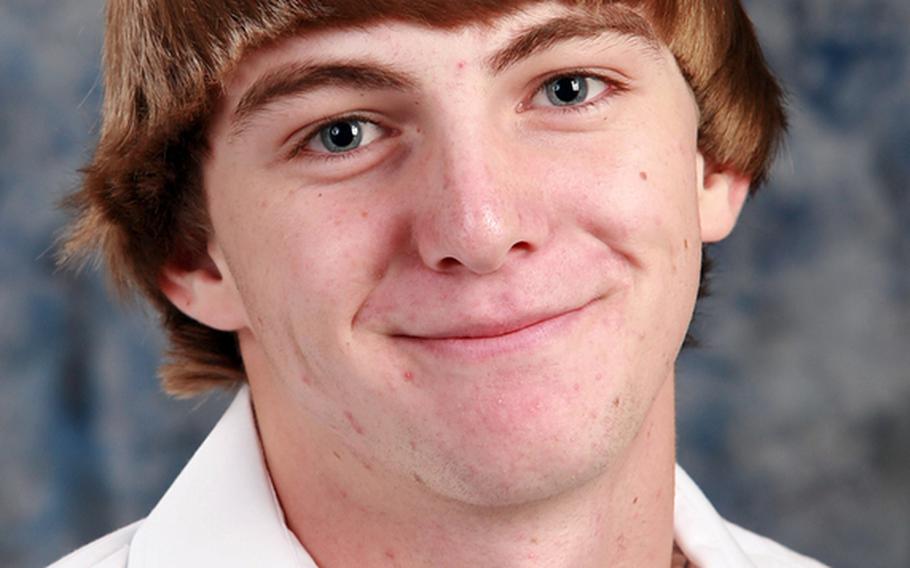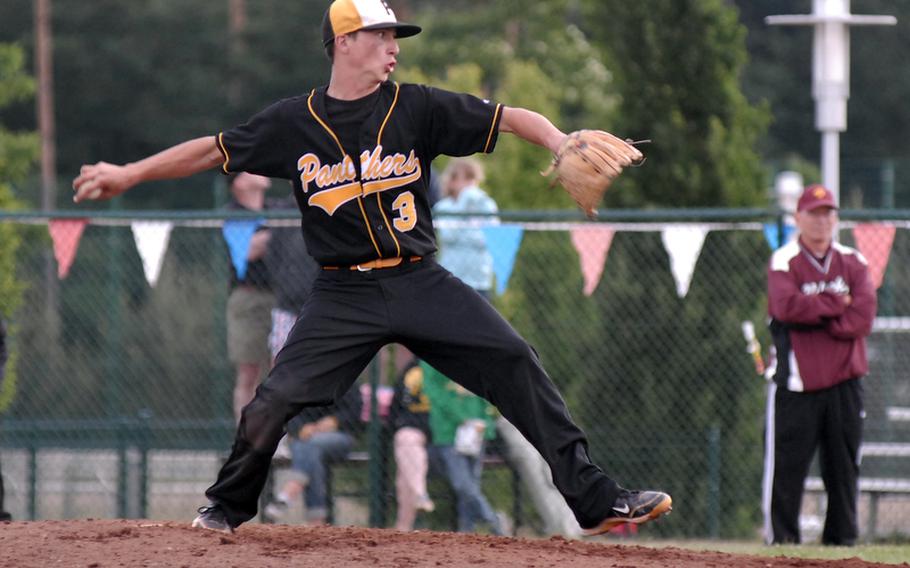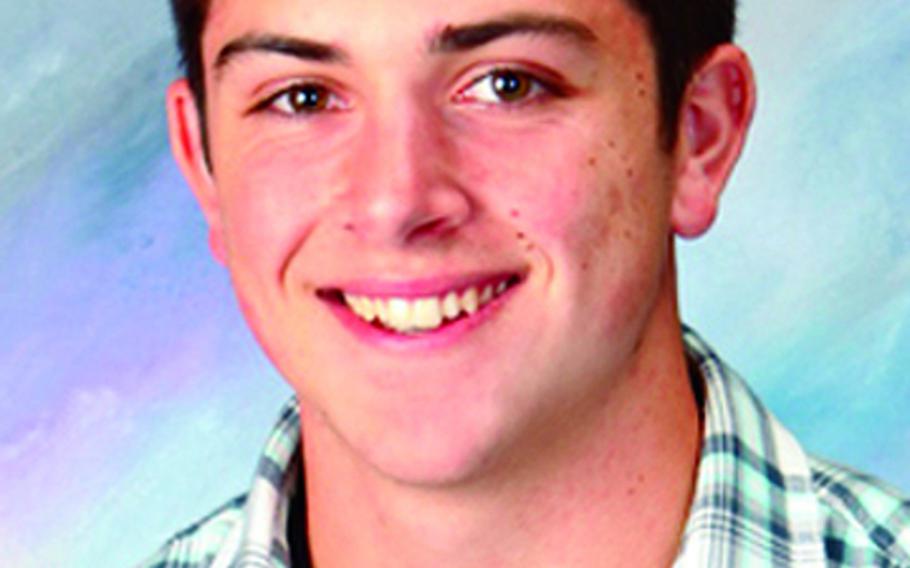 WIESBADEN, Germany — It seems that every year in DODDS-Europe baseball, the bats get more powerful and the arms get a bit stronger.
This year was no exception. In fact, the 12 players named to the first team of the All-Europe squad combined for a staggering .572 batting average for the season. Pitchers didn't fare too shabbily, either, combining for a sub 2.00 ERA on the year.
Juniors Dylan Measells from Patch and Aaren Blossom from Kaiserslautern repeated as first-teamers, while Ramstein senior Drew Grotelueschen, Kaiserslautern sophomore Ian Acosta and Naples senior Zach Zimmermann all moved up the ranks after being named to the second team last year.
Zimmermann was one of two players on this year's first team who hit over .700 for the season. The Wildcats slugger, who spent time at shortstop, pitcher and catcher, led all hitters with a .720 average. The word clutch also comes to mind with Zimmermann. He knocked three balls over the fence during the Division II tournament.
"Zach was instrumental in our success over the last couple of years; he is a pure contact hitter who had a slugging percentage this season of .920," Naples coach Duke Marlow wrote about Zimmermann.
Patch junior pitcher-shortstop Measells, Stars and Stripes baseball player of the year, wasn't too far behind Zimmermann's average, batting .718 during the season.
Measells was equally impressive on the mound, amassing an 8-0 record and a regular season 0.79 ERA. If that's not enough, Measells was the winning pitcher during the Division I championship game against Ramstein, and he also threw a baseball rarity, a perfect game, during the Panthers' season opener against Hohenfels.
Those who witnessed Measells and Patch upend Ramstein for the Division I championship last month were able to see half of the first-team players in action. The Division I perennial powerhouses each had three players make the first team. For Patch, it was Measells, senior pitcher-outfielder Justin Quimby and sophomore catcher Jack Smith. Ramstein notched senior Drew and junior Jon Grotelueschen along with sophomore outfielder-pitcher Justin Pendegrass.
In total, nine of the 12 first-team picks came from the larger schools.
Besides Zimmermann, who anchored the Division II Naples offense, the smaller schools were represented with first-team selections of seniors Notley Reavis from Bitburg and Kevin Banks from Rota.
Reavis showed versatility for the Division II champion Barons, by registering time on the mound in addition to playing shortstop and first base for Bitburg. During the regular season, Reavis pitched to a 4-2 record while striking out 46 opposing batters. His numbers in the tournament are what really stand out, though. He pitched 12 innings in the tournament, finishing 2-0 and recording 22 strikeouts en route to a 1.75 postseason ERA.
During five tournament games, Reavis provided plenty of offensive fireworks as well, scoring eight runs and driving in six.
It's a similar story for Rota, which rode the bat and curveball of Banks to capture the Division III title. The Admirals' shortstop-pitcher finished the season hitting .571 while tallying 30 RBIs. He pitched 34 innings this year, recording 70 strikeouts.
"He is so knowledgeable about the game that he was like another coach for the team, and was so helpful in teaching the fundamentals to the younger players," said Rota coach Judy Scarbrough.
Rounding out the first-team selections is Heidelberg junior Alex Weaver, who pitched and played center field, shortstop and third base for the Lions.
SELECTION COMMITTEE: Karen Seadore, DODDS-Europe Athletic Director; Glenn Porter, Ramstein; Jim Davis, Bamberg; Drake Marbury, Patch; Nate Goolsby, AFNORTH; Mark Wilson, Vicenza; Matt McKown, Sigonella; Steve Jewel, Wiesbaden