DODDS-Europe female athlete of year
LeAmber Thomas: different roles, but the same success
by
Mark Patton
June 29, 2011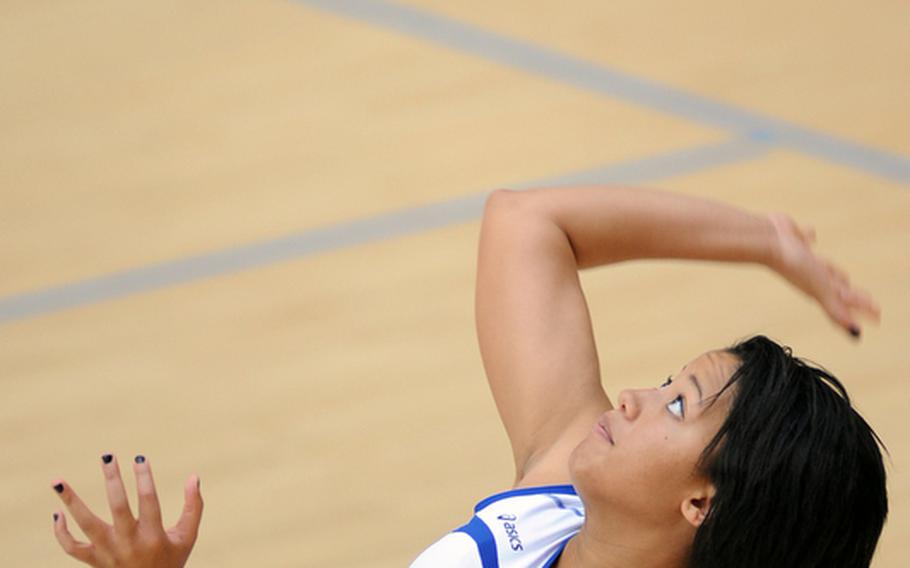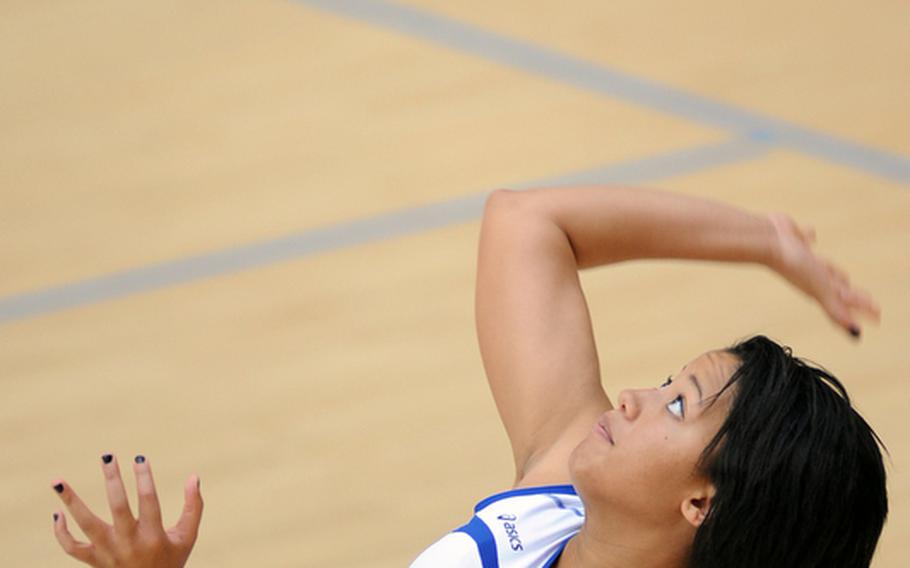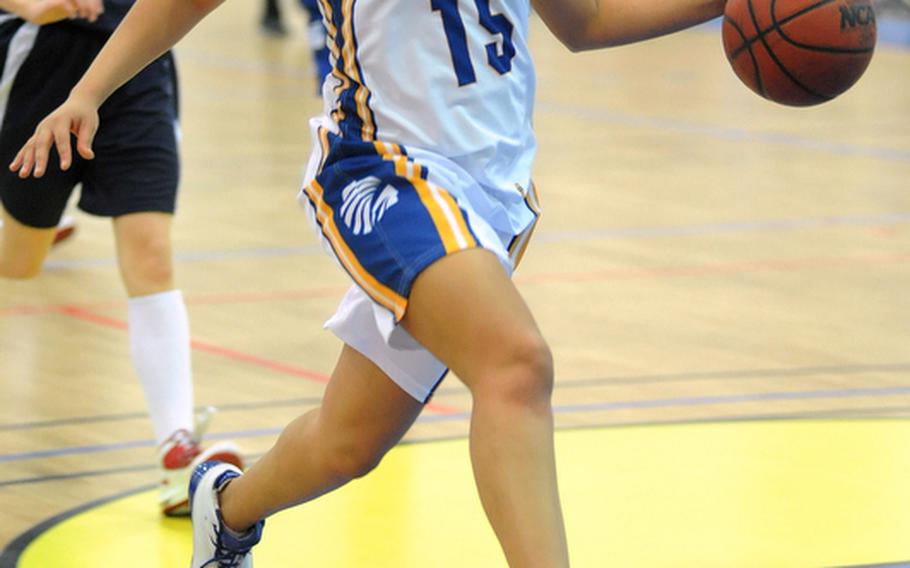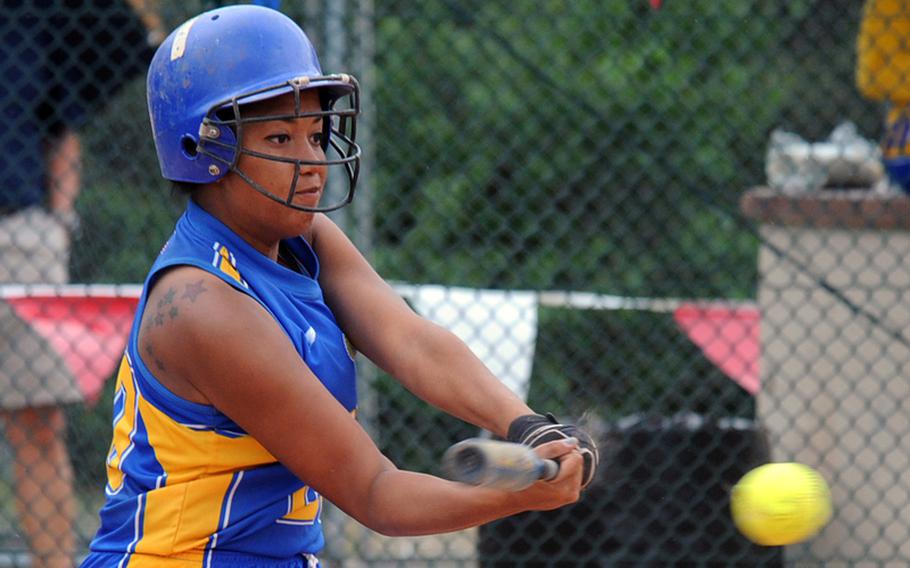 WIESBADEN, Germany — Excelling in multiple sports is a challenge for any athlete, but to be named to three All-Europe squads is reserved for the likes of LeAmber Thomas, the 2011 DODDS-Europe female athlete of the year.
The recent Wiesbaden graduate was named to the first team All-Europe squads in volleyball and basketball. If that's not enough, Thomas also excelled outside the confines of the gym, and was named to the second team All-Europe squad for softball.
Looking at her stats in the three sports, it doesn't take long to realize why she's earned the nicknames "The Beast" and "Slamber, " a play on her name.
In volleyball, Thomas' favorite sport, she registered 83 kills, 59 aces and 26 assists for the year. In softball, she had an on-base percentage of .666 and led the Lady Warriors in batting.
This past season, Thomas moved from outside hitter to middle blocker in volleyball, where the Lady Warriors lost in the championship to Vilseck, and moved from first base to catcher in softball.
Wiesbaden volleyball coach Linnea Velsvaag said that, with the departure of seven seniors, she had no choice but to switch Thomas' position.
"She had to step up to a new role and she did a great job," Velsvaag said.
It's not just her athletic skills that earn praise from coaches and teammates. Velsvaag said Thomas is a natural leader, always tried to cheer up her teammates and tried not to let it show when she was frustrated.
"She hasn't forgotten what it's like to sit on the bench; she has compassion for other players," Velsvaag said.
see thomas on page 31
Thomas' keen awareness of group dynamics and her ability to relate with teammates are reasons she was a captain for all three sports she played.
"Some players get along better with teammates than coaches," Thomas said. "I can talk to them as an older sister or family member would."
Thomas also put up impressive numbers on the basketball court. The forward averaged 9.3 points, 9.9 rebounds, 2.25 steals and 1.5 assists a game for the Lady Warriors team that went undefeated in the regular season, but finished in third place at the tournament.
She wouldn't even have played basketball if it weren't for her twin sister, LeAndra.
"Me and my sister had a bet that if she played volleyball, I'd play basketball," Thomas said.
Thomas said she's competitive with her sister, also a multiple All-Europe athlete, and it pushed her to do better. Around Wiesbaden, LeAmber is known as the outgoing and social sister, while LeAndra is considered more detail-oriented and quiet.
"I think they provided a real good balance with each other," said Wiesbaden athletic director Jim Campbell.
Though LeAndra is excited that her sister earned the top DODDS-Europe Athletic Council individual award, LeAmber couldn't help but point out she now has something that her sister doesn't.
"Since I got this extra plaque, I was like, 'Yes, I finally beat her,' " Thomas said.
Thomas plans to study nursing at Gadsden State Community College in Alabama later this year, but said she wants to see how school goes before committing to playing sports there.
"You most definitely need academics to play sports, and my competitive energy can go to my studies," Thomas said.