DODDS-Europe male athlete of year
Chris Cuthbert: Motivated Lion took notes to heart
by
Mark Patton
June 29, 2011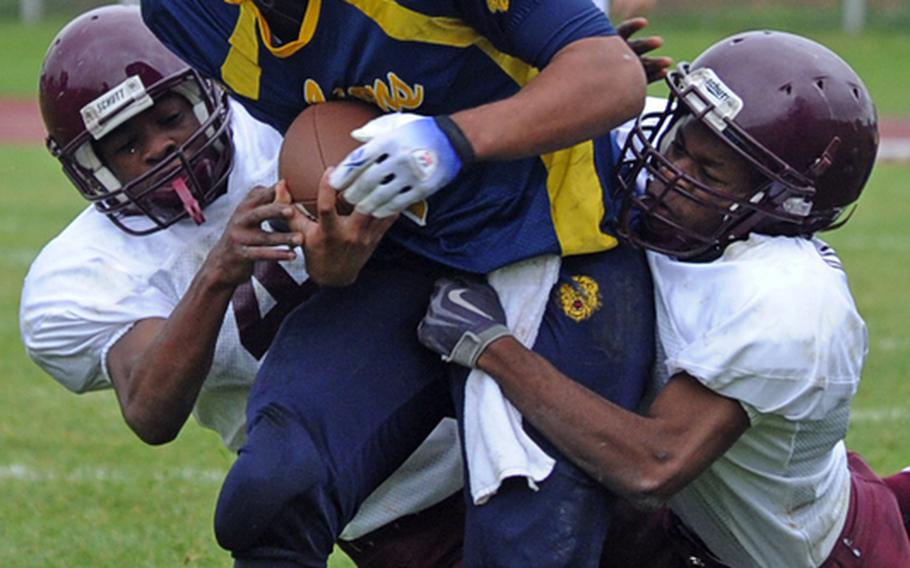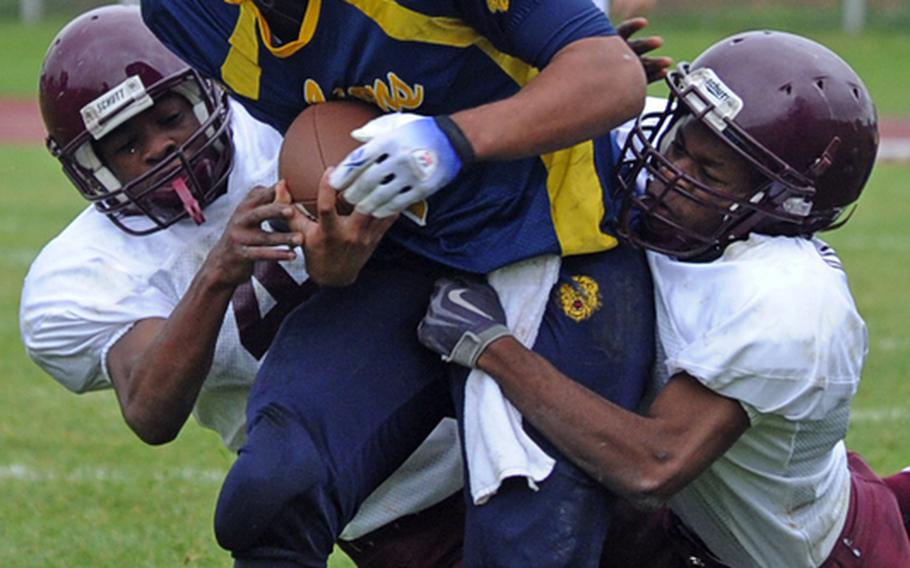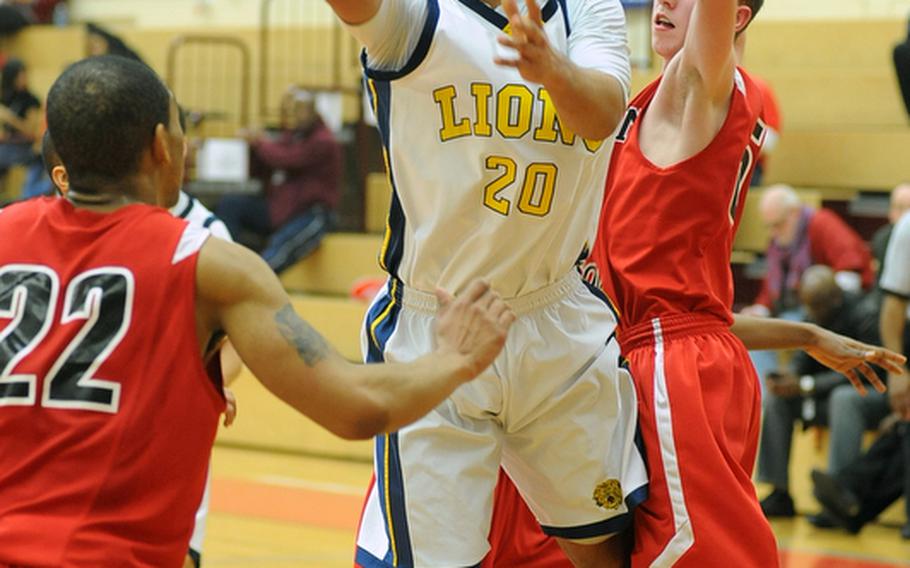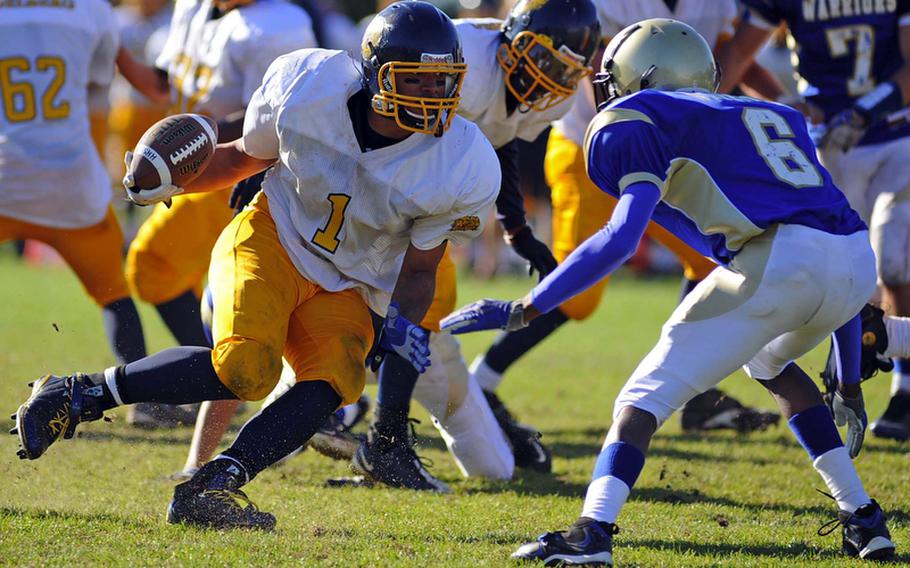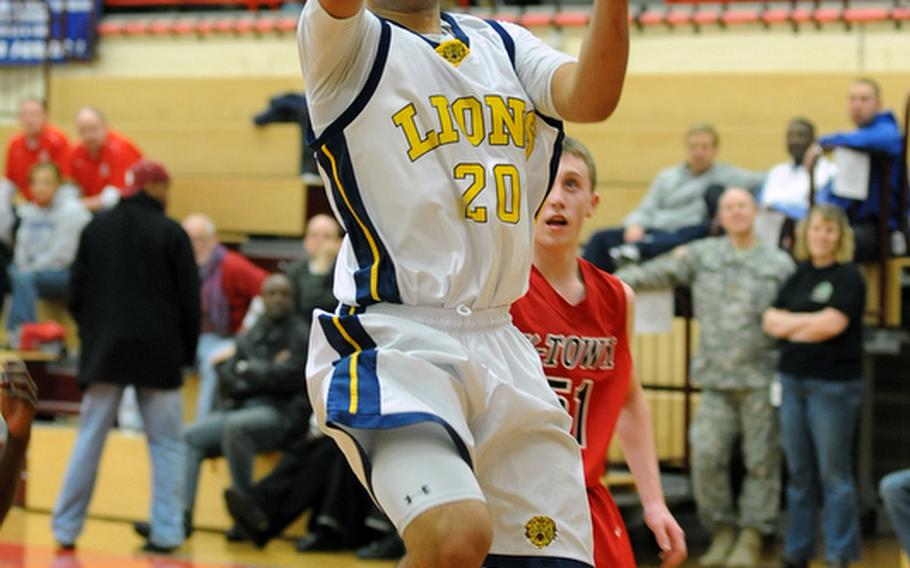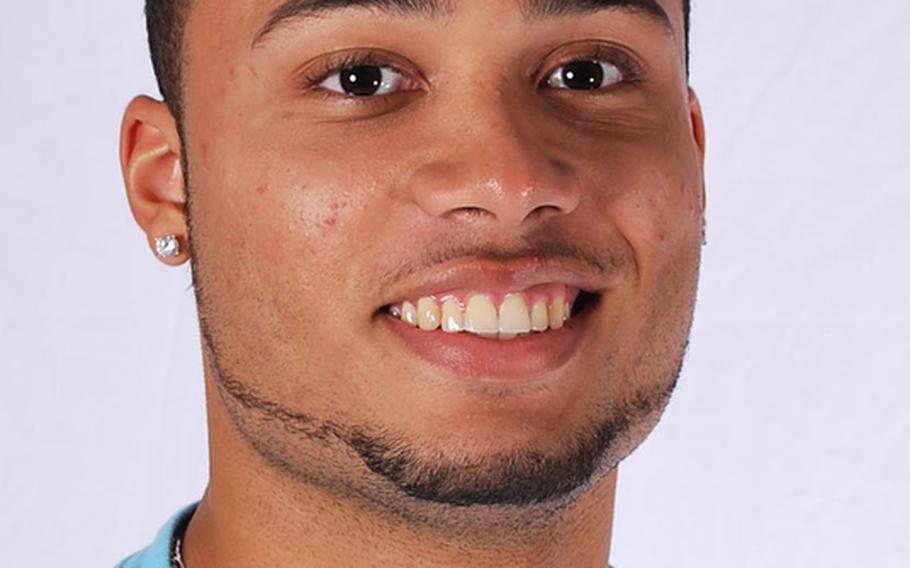 WIESBADEN, Germany — Recent Heidelberg graduate Chris Cuthbert, the 2011 DODDS-Europe male athlete of the year, had two notes posted above his bed for almost a year: "We will be Division I champions in football," and "We will be Division I champions in basketball."
After breaking his right foot early in the football season of his junior year, Cuthbert watched from the sidelines as his Lions fell to Ramstein in the football and basketball title games.
"I wanted to be able to be out there and help them; they lost two championships," Cuthbert said. "That's what motivated me."
The three-sport athlete's numbers this year in football, basketball and soccer show just how motivated he was.
In football, Cuthbert averaged 7.4 yards per carry, gaining 1,126 rushing yards for the season with 13 touchdowns en route to an All-Europe selection. He was also named the offensive MVP during the championship game, in which Heidelberg beat Wiesbaden in double overtime.
Not bad numbers for the senior who was unsure if he would be able to play.
What's just as impressive about the running back are the things that don't show up on the stat sheets. Splitting carries with backfield mate Sterling Jones, Cuthbert proved just as adept in blocking as rushing.
Sharing the limelight is something Cuthbert doesn't mind.
"This championship is bigger than personal accolades," Cuthbert said.
The hard-charging back hopes his skills will be enough to earn him a spot on the University of Texas at San Antonio roster this fall.
see cuthbert on page 31
With one championship under his belt, Cuthbert proved just as effective in basketball, averaging 8.4 points per game, 7.3 rebounds and 2.7 assists, enough to earn the forward his second All-Europe spot.
Cuthbert's hot hand and 13 points in the championship game was one reason the Lions were able to dethrone two-time defending champion Ramstein, a feat that allowed Cuthbert to remove the second note posted above his bed.
Cuthbert said playing unselfish ball with solid defense was the key to his success.
"An assist is just as good as a point in my book," Cuthbert said.
Heidelberg didn't have quite the weapons in soccer that their football and basketball teams did, but Cuthbert provided the first line of defense as a midfielder for the scrappy Lions club. He was named all-region and all-tournament for his play in a tough European pool.
All of the above was enough for the DODDS-Europe Athletic Council to present Cuthbert the school system's top individual athletic award, an award Cuthbert said he's been striving for since his freshman year.
"It's a dream come true. I never thought I'd actually get it," Cuthbert said.
Cuthbert shared the credit with an Academy Award winner-type list of people who helped him overcome his injury and have such a successful senior year, including his mom, Gisela; his father, Trent, who returned last year from a deployment to Afghanistan; several friends; teammates; coaches and the Heidelberg community.
"Heidelberg is just a winning tradition," Cuthbert said. "We're raised and we're taught that we're winners. I'll always be a Lion at heart."