Home Team
Duo should put Kubasaki in running at Far East
by
Dave Ornauer
September 28, 2011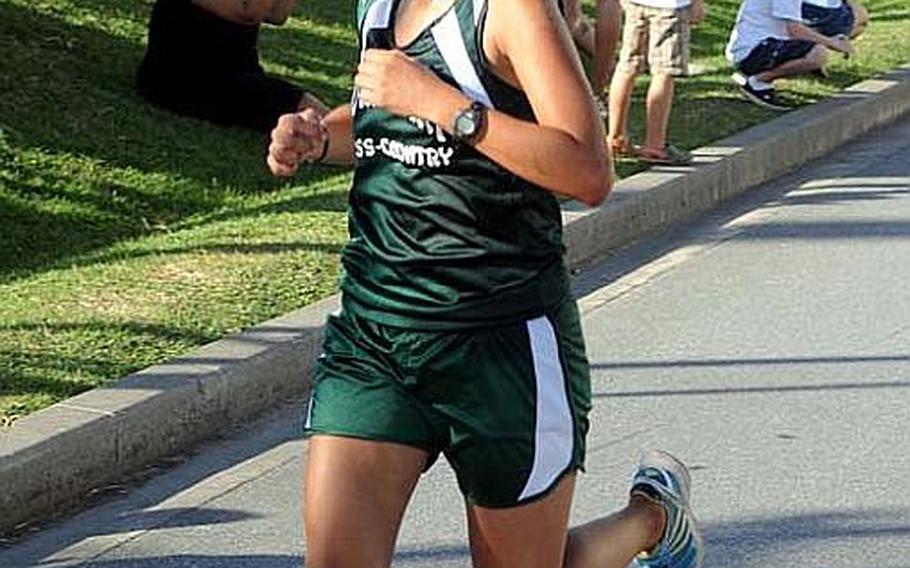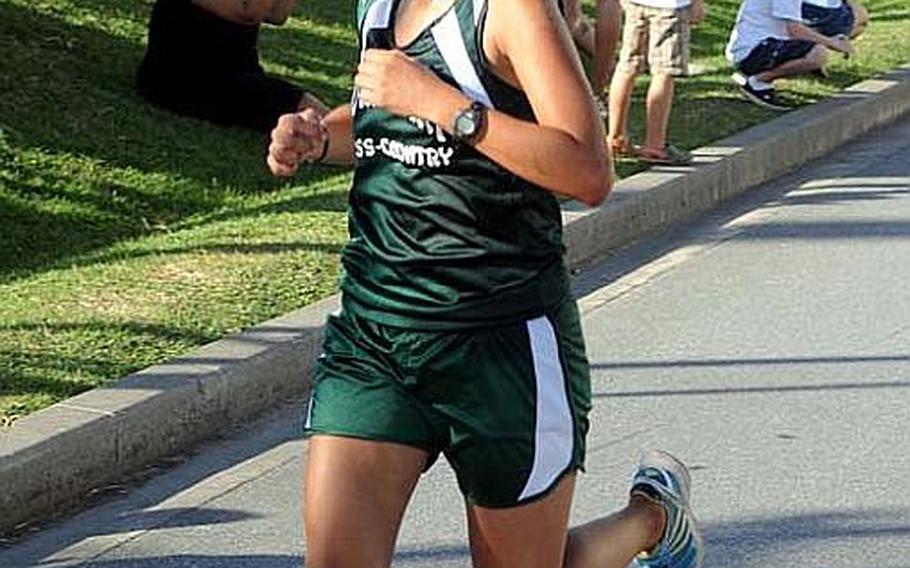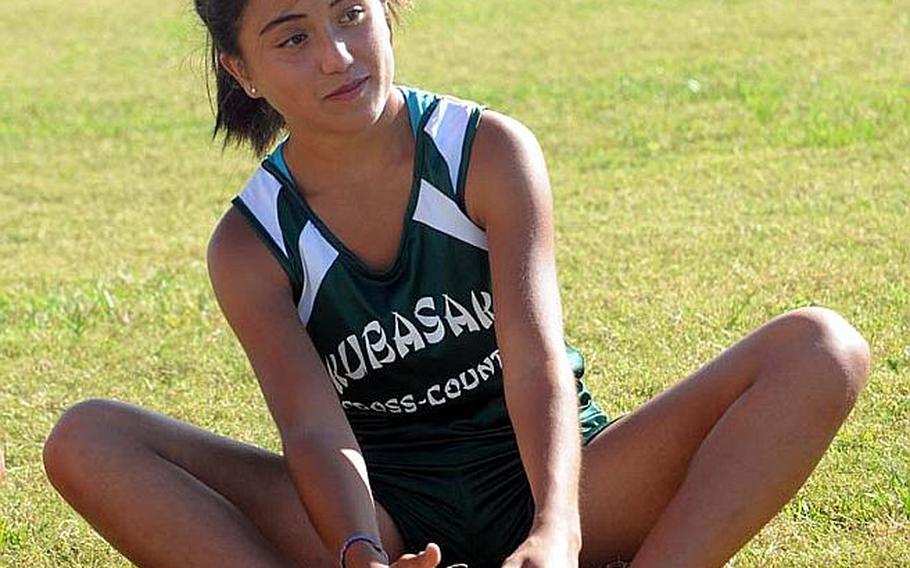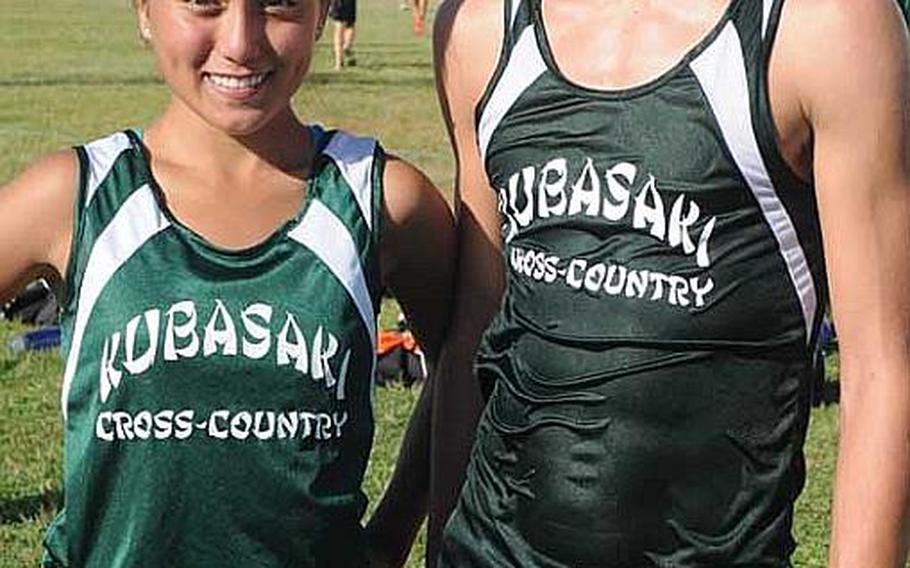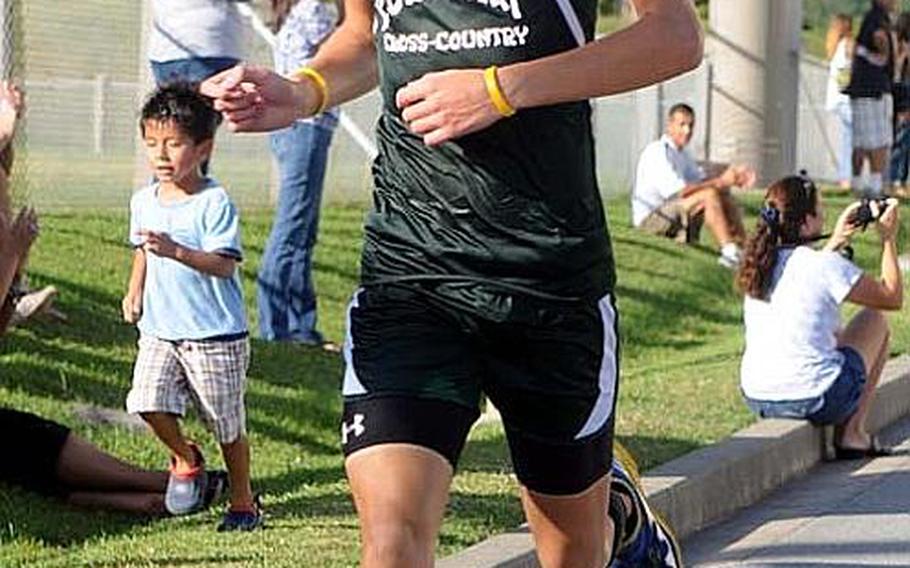 CAMP FOSTER, Okinawa - One might say this is making coach Paul Campbell's decade.
The 10-year Kubasaki cross-country coach has been blessed with an individual talent here and there, a Matt Coon in 2006 and twins Beth and Lisa Nielsen in 2004. But never before had he had the depth to challenge Kadena's monolith on the Okinawa Activities Council title.
Until now, thanks to freshman triathlon specialist Erik Armes and sophomore Alle Robles, who have breathed fire into Campbell's program. In just their second year on island, they're each unbeaten, Armes improving from 18 minutes, 16 seconds in the first meet to 17:22 in the fourth. Having not had the mandatory 10 practices, Robles missed the first meet, but improved from 23:57 to 21:29 in the next three.
And they're not just top-heavy; the Dragons have enough top-10 finishers to have swept all three OAC races thus far this season.
"We've always had good runners," Campbell said. "What feels good is that we have so many runners. These guys are a big reason why we're first, because of the effect they've had on the team. They attract people to the team."
From the 2009 Ironkids national triathlon in Arizona, where he finished second, until now, Armes has spent thousands of hours on a bicycle, in the water and on marathon courses. Oddly, he considers running his weakest part of a triathlon.
"But it's definitely improved," Campbell said.
Robles had been a middle-of-the-pack runner as a freshman, but a pep talk from Campbell seemed to light a fire under her, she said.
"I was nervous" prior to the Sept. 14 meet at Okinawa Christian International. "Before, it had been Kadena, Kadena, Kadena. But everything just came together that day."
One thing that stands out with Robles — she crosses the finish line in every race with a smile on her face. "I don't want to look tired," she said, only half-jokingly.
Physical ability goes without saying in a sport like cross country; it's the mental aspect that sets good runners apart from the ordinary, Armes and Robles said.
All his life, Armes says he's been told he has a "one-track mind."
"I set a goal and I do everything I can to achieve the goal," he said. "If I stick to that mental thought, I'll achieve it, and that's the same that goes in every race."
Running is as honest a sport as there is, with the mind and heart compelling the runner to go and the legs, especially, screaming at the runner to stop. It's a matter of overcoming the latter, Robles said.
"That's what running is all about," she said. "You have to believe in yourself. If you tell yourself you can do it, then you can."
Armes and Robles certainly have caught the attention of the coach of Kubasaki's island tormentors the past nine years. In that span, besides its OAC sweep, Kadena has also won four overall Far East team titles.
"It's the first time for me to be chasing a Dragon," said Tom McKinney, who's coached the Panthers since arriving on the island the same time as Campbell. "It will make my team better. We need to catch those two to balance things out."
McKinney uses Armes as "an example to my kids. His goals are far beyond high school and college. He shows what hard work will do for you."
Neither Armes nor Robles have breakaway speed, as did Zama American's Andrew Quallio in the late 2000s; Like 2009 Far East boys champion Thomas Kim of Seoul American, they just have a sense of when to turn it on, McKinney and Campbell said.
"They have a good strategy," Campbell said. "I don't think either of them are intimidated by having somebody in front of them. They have their plan and they stick with it."
And in so doing, they've helped Kubasaki turn the OAC cross-country picture on its head, something Armes says is a "privilege."
"In a way, now we're expected to win," Robles said.
"For a Kubasaki team to be expected to win, it reflects really well on our school," Armes said.
Just how far can the Dragons go? It's been 11 years since the Dragons won the boys Far East team title at western Tokyo's Tama Hills Recreation Center. Not since Nov. 4, 2001, has Kubasaki captured the island championship.
Campbell feels Far East, Nov. 7-8 at Tama, is "too hard to predict," but if he can keep full lineups each week, the OAC island championship is within Kubasaki's grasp.
Due to a lack of practice, injury and illness, Campbell's only had four of his top six girls in the lineup the first three weeks. "It's coming," Campbell said. "If we have both boys and girls dominate a meet, we'll be close to the island title."