DODDS baseball/softball previews
Defending titles won't be easy for Kubasaki, Kadena
by
Dave Ornauer
March 10, 2011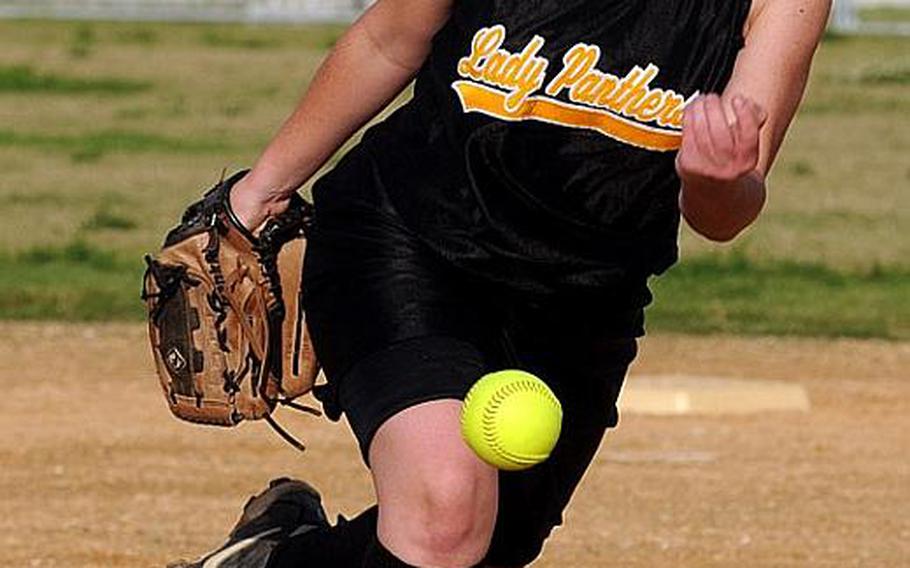 KADENA AIR BASE, Okinawa – It's tough enough for any team to enter a season with bull's-eyes stitched on the players' jerseys, with the words "Defending Champion" on them.
Kadena's girls softball and Kubasaki's baseball teams face a double whammy this season: they must defend the titles from last May's inaugural Far East Tournaments and rebuild at the same time.
Each team lost eight players to graduation. Each has a veteran arm, Andrew Estes for Kubasaki and Desirae Seals for Kadena. But while other players have stepped forward to fill part of the vacuum, the Panthers' and Dragons rosters feature many a green player.
That may be a bigger problem for coach Jesse Costa's Kadena team, which has never lost an island championship or any other tournament in nine years.
"They knew that in tryouts," Costa said. "I expect them to rise to the challenge and I have no doubt they'll do so. It's an uphill battle. We have to start over fresh."
While Kubasaki coach Randy Toor would love to have his senior core of last year back, "we have a lot of young faces who are just starting," he said. His program has won the island title the last five years.
"They know about the program. They just want to keep it going. I'm looking forward to working with these kids and in the end, that's what it's all about."
The Far East Tournaments, scheduled for May 23-26, baseball at Zama American and softball at Kadena, may take on a different look depending on what's decided at next month's DODDS Pacific athletics directors meeting at Yokota High School.
On the agenda is the possibility of splitting the tournaments into Division I and Division II tournaments or keeping them all under one umbrella, DODDS Pacific athletics coordinator Don Hobbs said.
Whatever the format, Kubasaki baseball and Kadena softball aren't alone among teams with the "rebuilding" shingle hanging outside the coaches' offices. "We all suffered losses after last season," said Costa of teams such as Seoul American, Kubasaki and defending runner-up Robert D. Edgren, which got hammered by graduation and transfers.
Whatever the playing field looks like, "I don't like showing up for anything less than a win," Costa said.
Her players know "they're on the shoulders of giants," Costa said of those who've come before."They need to maintain their focus on the games, the expectations and what lies ahead."
For guys like Toor, the rewards will come over time as his players blossom. "In two or three years, if I have this group together, it'll be great," he said.
---
---
---
---