Far East tennis preview
Courts are crowded with potential champions
by
Dave Ornauer
November 3, 2011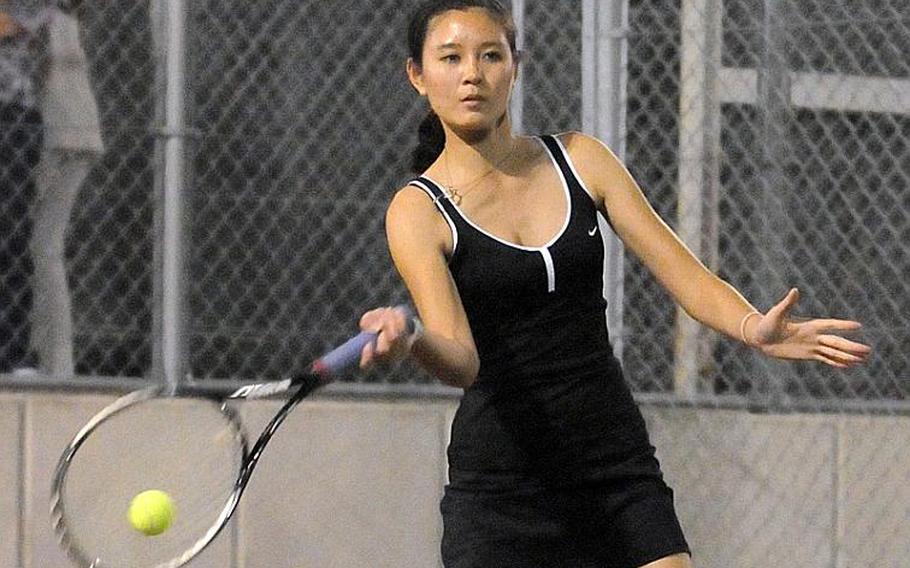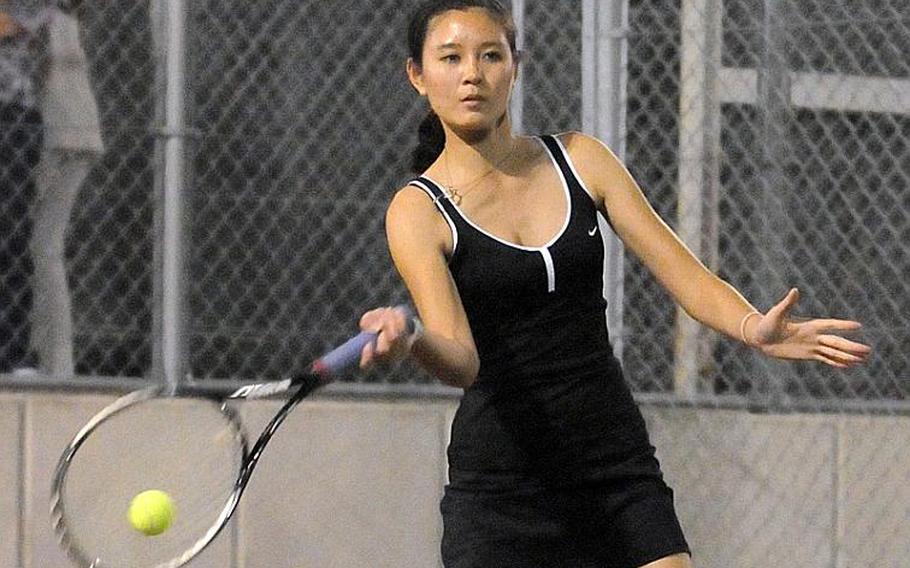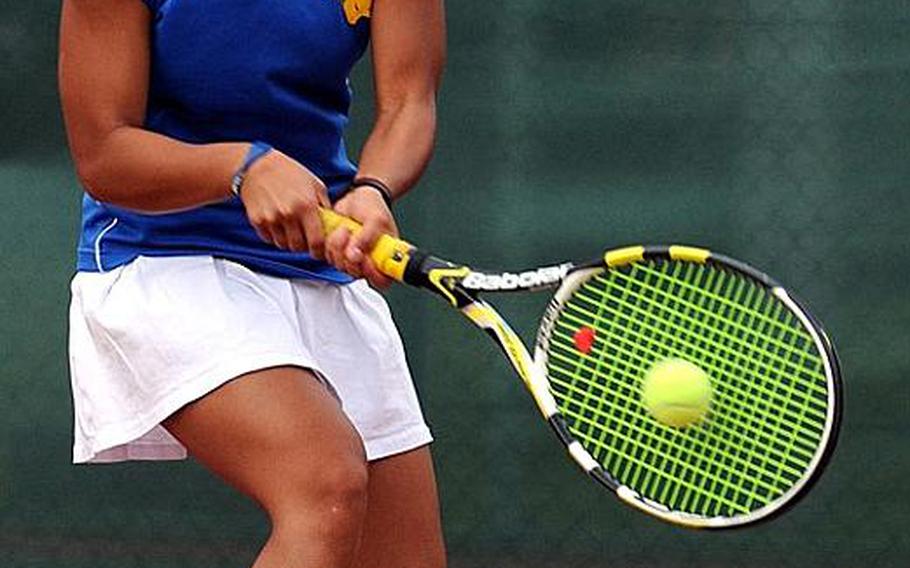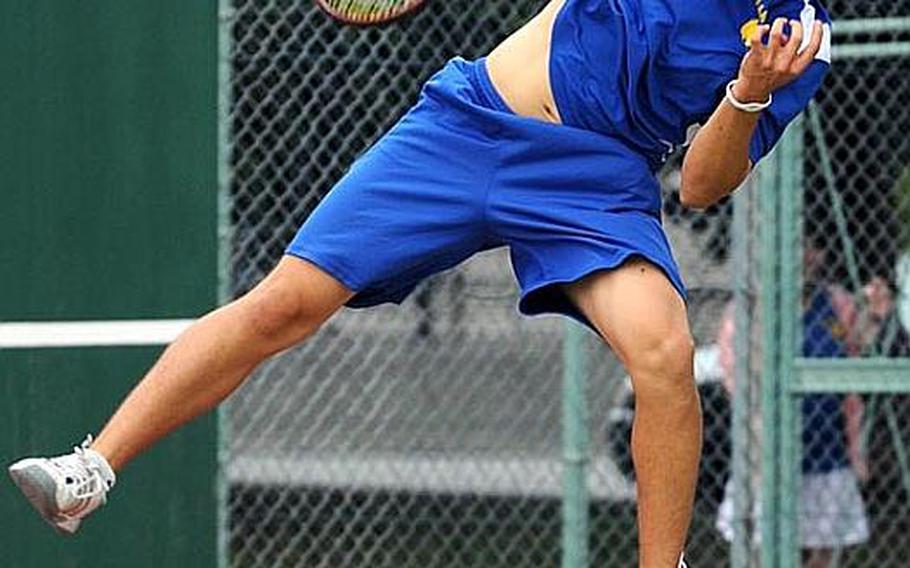 YONGSAN GARRISON, South Korea – Ask just about any coach for a descriptor of the singles fields ready to take the Far East High School Tennis Tournament courts Monday and you'll get two words: wide open.
"I don't see a clear-cut favorite" among five expected to contend for the boys singles title "and it looks like a very balanced field on the girls side as well," coach Robert Bliss of host Kadena said Thursday.
Japanese weather forecasts call for cloudy skies with a 40-percent chance of showers on Monday and Tuesday increasing to 50 percent Wednesday into Thursday's scheduled rainout date.
Players from 15 teams will convene at Kadena Air Base's Risner Tennis Complex for singles, doubles and mixed doubles competition.
Kent Shikama of St. Mary's International defends his boys singles and doubles titles; Chloe Gadsden of Guam High defends her girls doubles title; and Seoul American's Jay Han and Carson Allen will defend the mixed-doubles crown.
Joining Shikama in a crowded boys field are four considered to be strong contenders for this year's title:
-- Arlo Taylor, last year's runner-up, who transferred from Kadena to Yokota and, while his play remained strong, lost more than he won as Okinawa Activities Council island champion a year ago.
-- Sam Cadavos of Matthew C. Perry, one of a handful who beat Taylor earlier in the season and was leading him 6-2, 3-1 in the DODDS Japan finals last month when they were suspended by rain.
-- Wataru Ueno of Christian Academy Japan, another who vanquished Taylor and later reached the Kanto Plain Association of Secondary Schools tournament semifinals.
-- Russell Midomaru, the two-time Korean-American Interscholastic Activities Conference runner-up, from Seoul American.
"I've never seen it so equally competitive," Midomaru said. "If I win against these guys, it will make my senior year worthwhile. I'm sure they would want to (win) as well."
"Any one of those guys can take it," Perry coach Mark Lange said.
On the girls side, besides Gadsden, who won the girls doubles with her sister, singles champion Amber Gadsden, expected contenders include:
-- Tia Burke, the senior transfer from Savannah, Ga., who won the Kanto singles title on Tuesday for Zama American.
-- Erika Ettl of record-setting Kanto and DODDS Japan girls team champion Yokota. Ettl is last year's runner-up and a two-time Kanto runner-up.
-- Erika Youngdahl of Kadena, the two-time Okinawa island champion and 2009 Kanto champion who reached the Far East semifinals the last two years.
"It's going to be interesting to see where they land," Lange said of the bracketing. "It's going to be an interesting, a great Far East. It's getting much more competitive. That's as it's supposed to be."
"A shake of the dice," Midomaru's coach David Abbott said. "It's that tight."