D-I baseball
Cohoes rallies Patch past Ramstein again
by
Rusty Bryan
May 28, 2011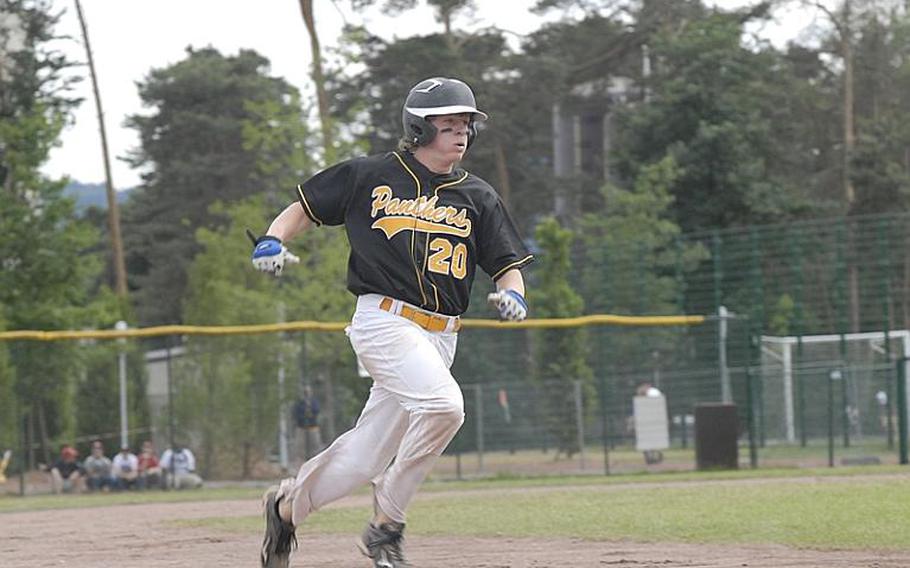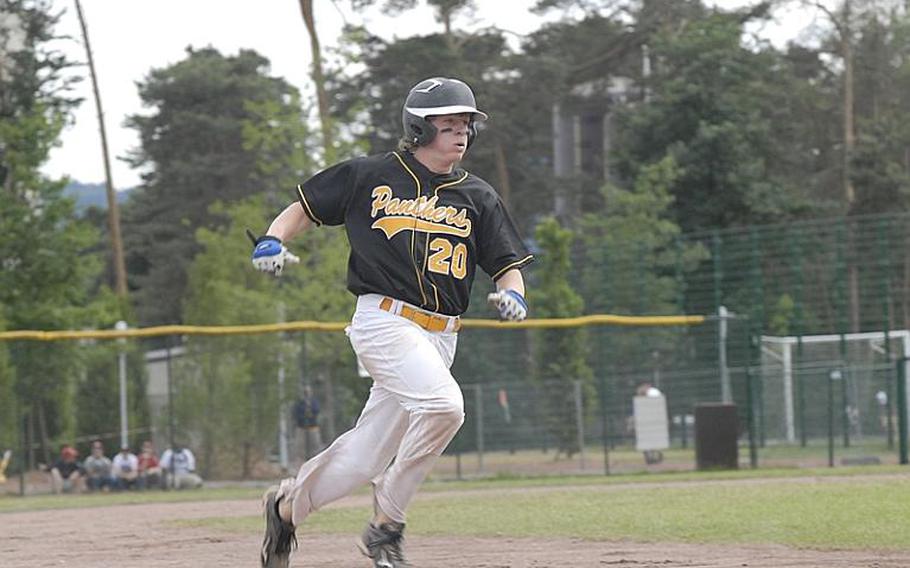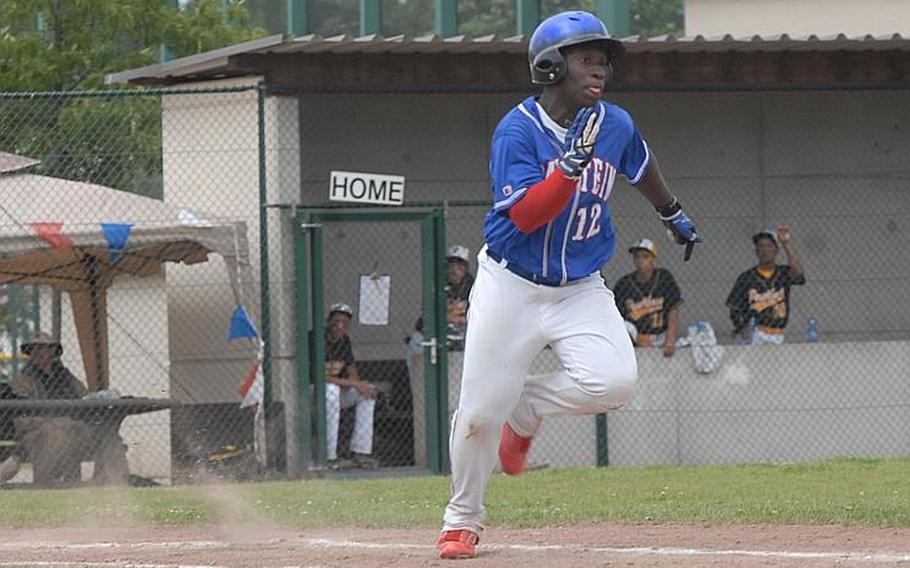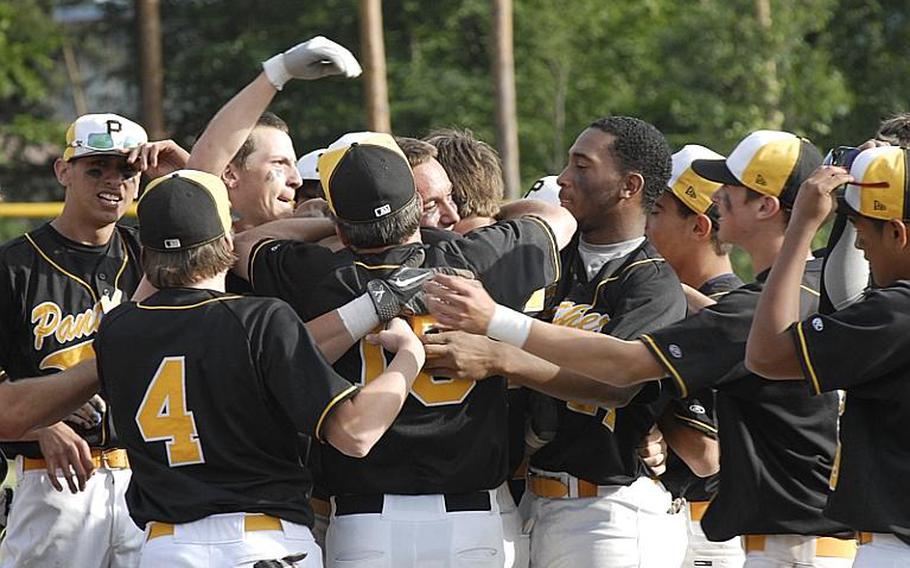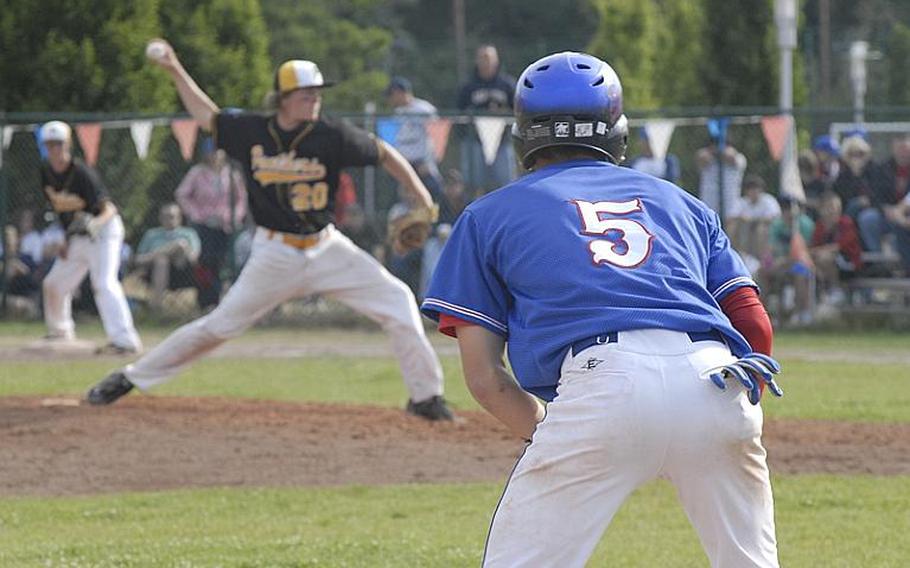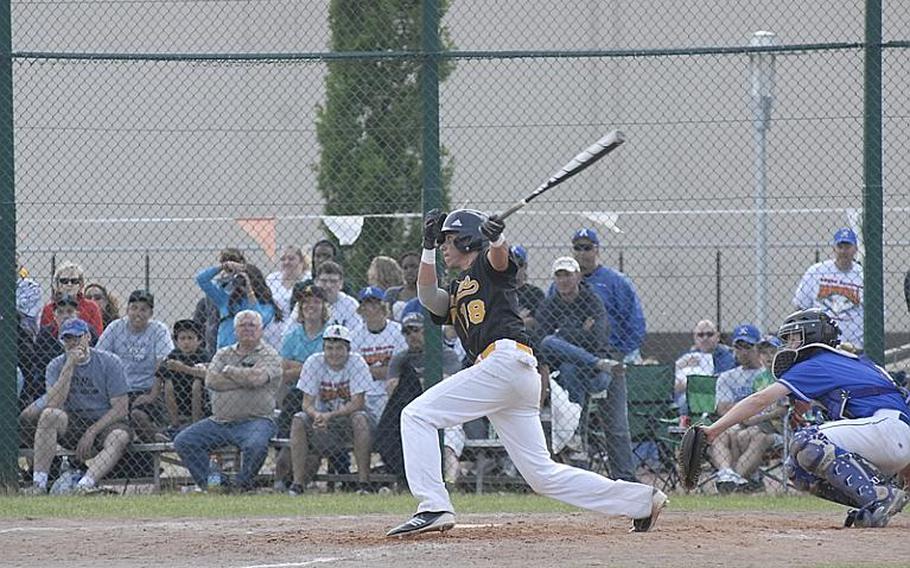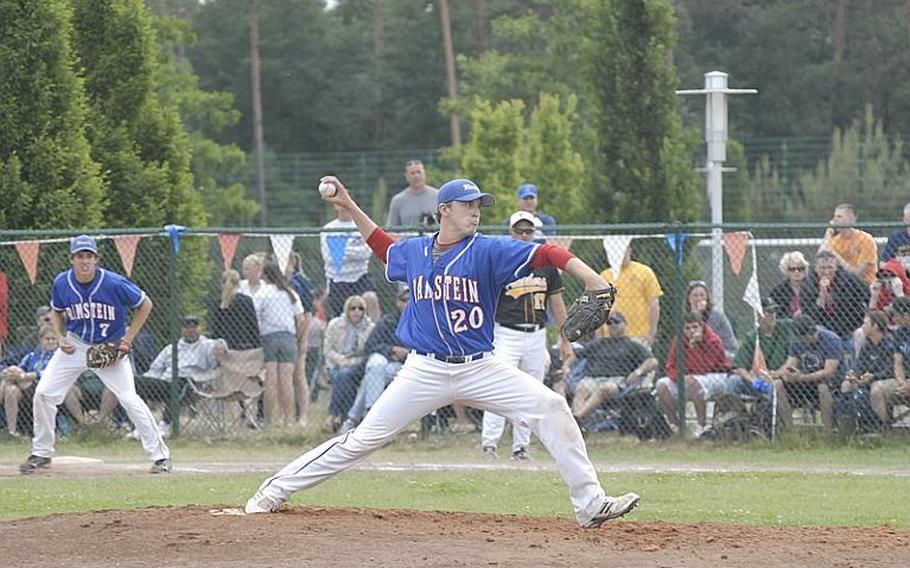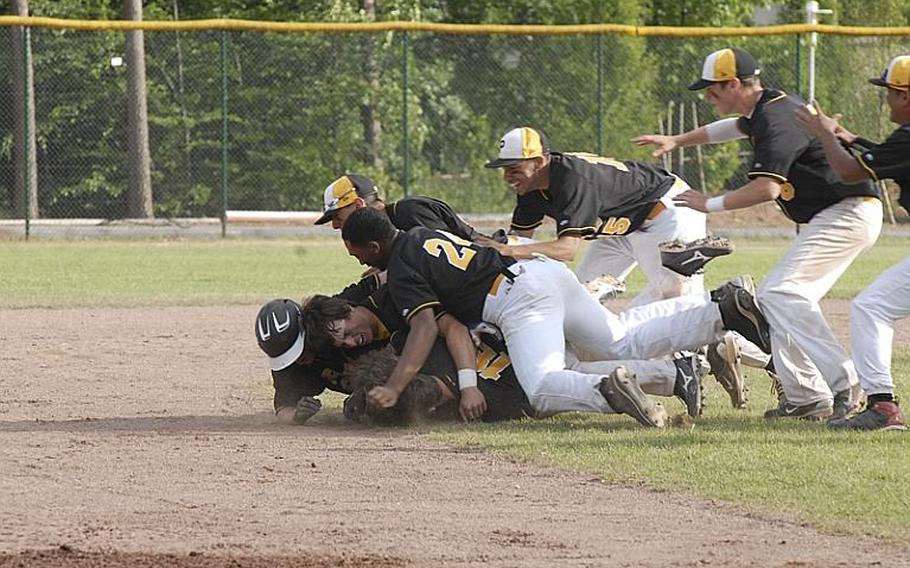 RAMSTEIN AIR BASE, Germany — Cavan Cohoes, selected as most valuable player of the Division I baseball tournament, delivered a walk-off RBI single Saturday to lift Patch to an 8-7 title-game victory over Ramstein.
"It was a great game," said Cohoes, who last year provided the margin of victory with a late two-run homer in a 10-9 win over the Royals. "Ramstein's a great team. It's good to finish against a team like that."
The single was not the only big hit of the day for Cohoes, committed to play for Ohio State next year unless he accepts an expected pro offer next month. He clubbed a two-run homer over the center-field fence in his first at-bat Saturday to cut into Ramstein's top-of-the-inning 3-0 lead.
After fouling out to lead off the third and grounding out hard to second base to lead off the fifth, he came to the plate in the decisive bottom of the sixth with one out and runners on first and second. Both had walked, only the second and third walks of the day by Ramstein starter Jon Grotelueschen. Cohoes' line single to center drove in C.J. Kellogg with the winning run.
However, Cohoes, who sat out the regular season to make sure he remained healthy for his bright next-level baseball future, was more pleased for winning pitcher Dylan Measells, a fellow All-European who reached back for everything he had to tame the Royals.
Measells, who pitched a complete game, gave up those three runs in the first on a double by Caleb Guerrido, three walks, and a single by Jon Grotelueschen. He then shut out the Royals in the second and third before yielding single runs in the fourth and sixth and two runs in the fifth.
"They're a good team," Measells said of the runners-up, who were seeded second in the tournament, just behind No. 1 Patch. "They hit the ball well."
And precisely.
Ramstein trailed 7-6 in the sixth inning, and the game would have ended at that point had not Drew Grotelueschen's opposite-field liner landed just inside the right-field line to score Justin Pendergrass from second with the tying run.
"My heart sank," Measells said about the seeing-eye liner just inside the chalk, "but I knew we had bats."
And for the second straight year, one of them was wielded by Cohoes, who was delighted to have a hand in tipping the balance Measells' way.
"I'm glad for Dylan," he said. "He and (Jon) Grotelueschen battled all the way. It really was their game."