Boys, girls champs back to defend tennis titles
by
Rusty Bryan
September 15, 2010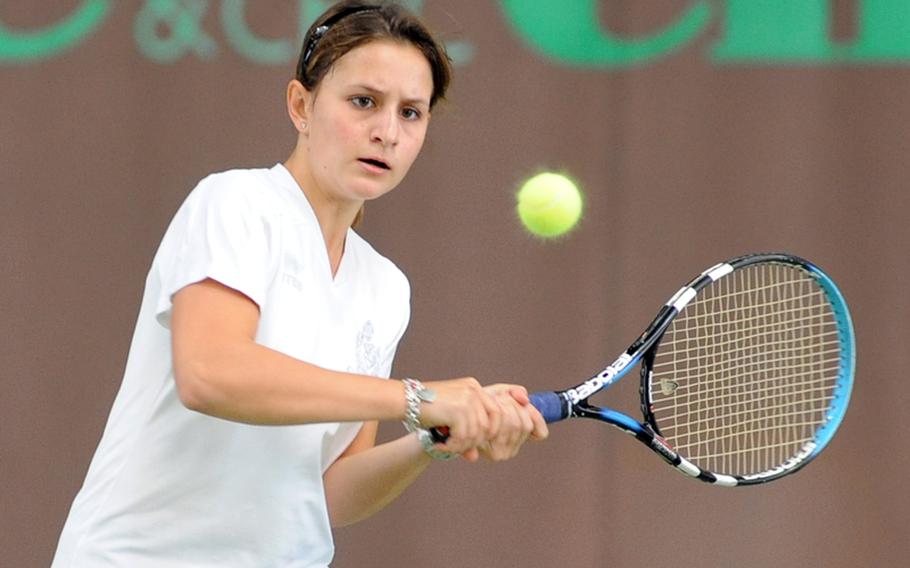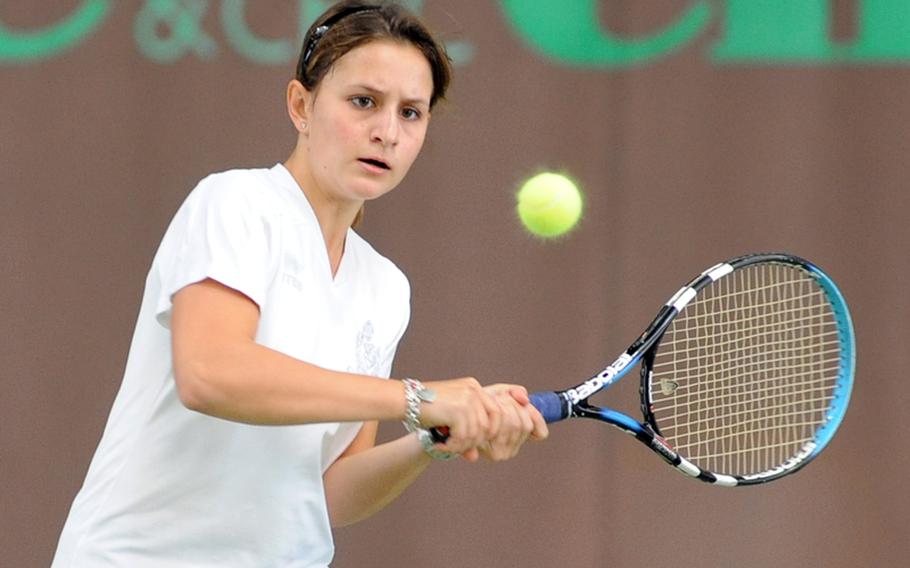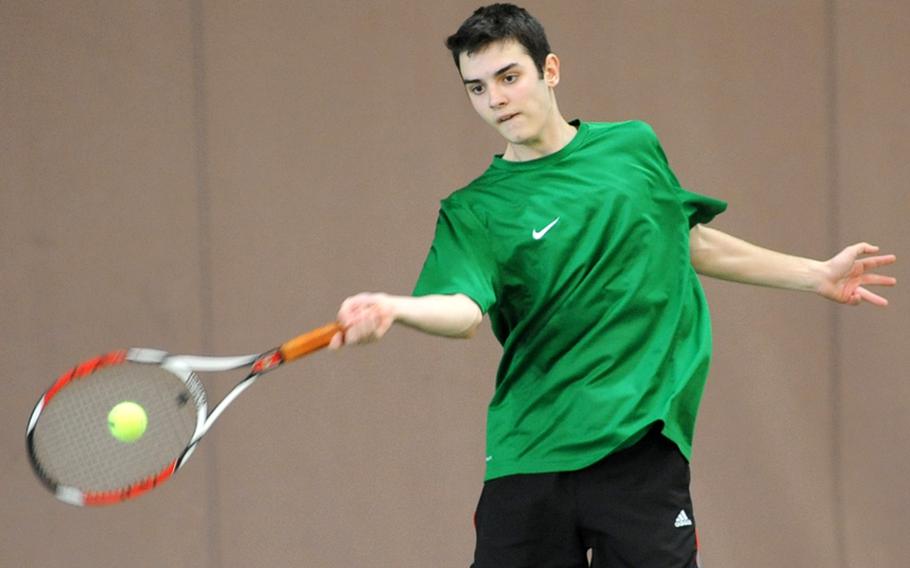 As they have for the past several years, regional scheduling and an international cast of contenders figure to be the story of the DODDS-Europe tennis season, which opens Saturday.
Nowhere is the international flavor more pronounced than at the top, where 2009 champions Nikolay Gospodinov of SHAPE and Ginevra Bolla of Marymount International School of Rome return to defend their crowns.
And to psyche up their coaches.
"I am expecting a good season because … Gospodinov will be defending his European crown," SHAPE coach Sam Ochinang said Monday in an e-mail about his squad, which finished just three points shy of Division I king Ramstein last season.
"Although (doubles champs) Andrei Mavris and Juan de la Torre did graduate last spring, their replacements, Alvaro Sanchez and Aaron Yip, are equally strong…. We expect to capture the regional and divisional championships this season."
Bolla, a junior who won the girls championships both of the past two years, is in a strong position to do it again, says Marymount's athletic director, Simone Trott. "She could win number three," Trott said last week by telephone.
Bolla will be going up against largely untried opposition. Last year's runner-up, No. 3 and No. 4 have all graduated, making Bitburg's Kaitlin Miller, the No. 5 seed a year ago, the highest to return.
Even so, there's always the unknown element, with some unexpected challenger providing excitement. This year some of it comes from a new Miller teammate.
"Junior K.P. White has played two years in Japan at Yokota, and she has been giving Kaitlin a run for her money," " Bitburg coach Pete Vadney said in an e-mail last week."
That's no mean feat, Vadney indicated, because Miller has been training hard for the 2010 campaign since last October.
Ramstein's veteran softball, basketball and golf coach, Kent Grosshuesch, is tying his hand at tennis for the first time, and he welcomes back 2009 doubles champs Meghan Augsburger and Olivia Rockwell but precious little else from Ramstein's 2009 D-I championship team.
"Seven of 11, are freshmen and sophomores," he said of the 2010 Lady Royals,
Also back is the duo the Ramstein pair defeated, No. 2 seeds Stephanie Seitz and Taylor BonenClark of AFNORTH.
Things are much tighter on the boys side, where James Chase of Heidelberg, who dropped a three-set final to Gospodinov in last year's title match, is returning for another season as is Jon Lightner of Patch, who finished fourth in last year's tourney after losing to top-seeded Emir Isik of Bahrain in the consolation match.
Lightner, according to coach Walter Fritz, isn't the only Patch performer apt to make waves. Ajdin Tahirovic is a ranked player among German boys, and newcomer Mica Aguillar is already the team's top-ranked girl.
Leading the six returning boys at Wiesbaden, according to coach Tom Rooney, is the fourth-place doubles team, Arman Alarilla and Jeff Holt, who have been competing together for three years. Rooney expects Alarilla's younger brother, Evin, a junior who has Wiesbaden's No. 1 singles player since he was a freshman, to contend for a European medal.
All the contenders will find out for sure Oct. 28-30 on the indoor courts at the Wiesbaden suburb of Nordenstadt when the tennis champs are crowned.
---
---
---
---