Bamberg defeats Mannheim in opener
by
Dan Blottenberger
December 4, 2010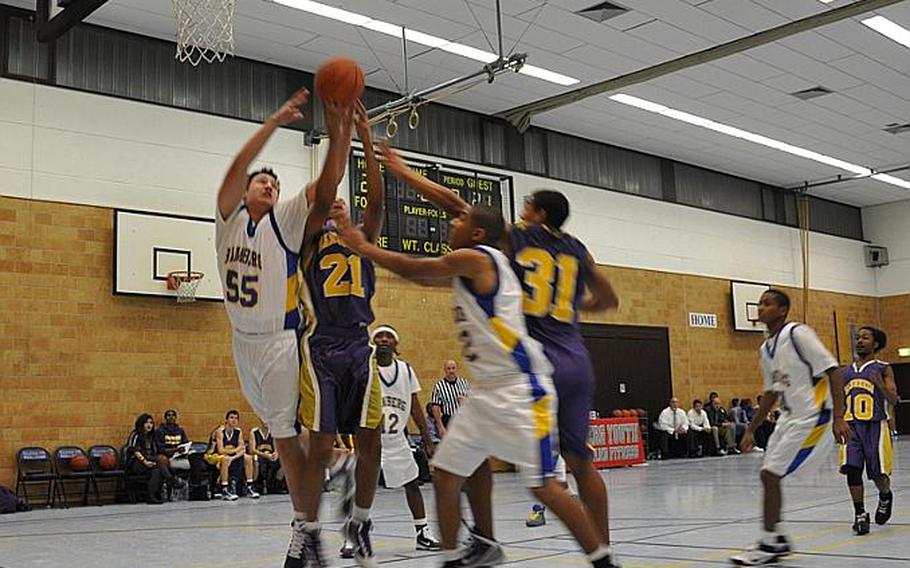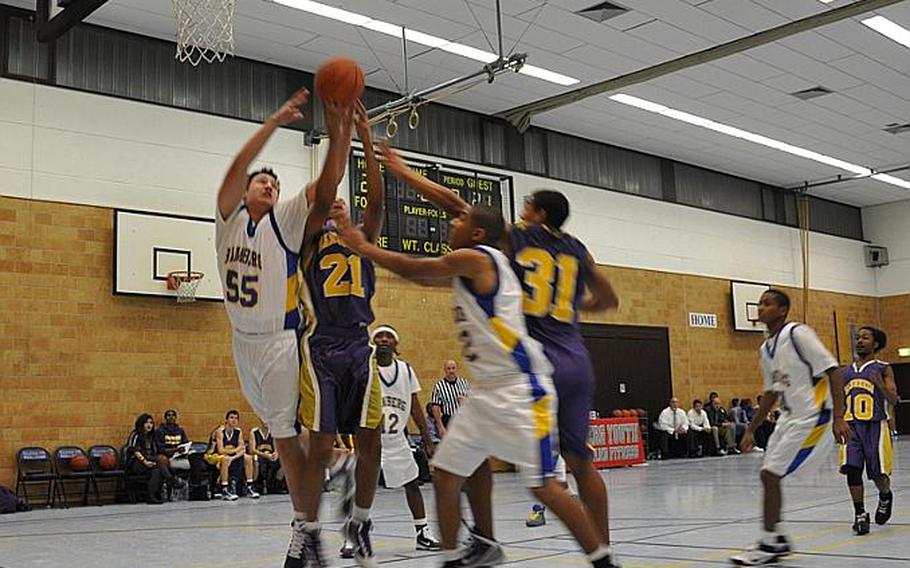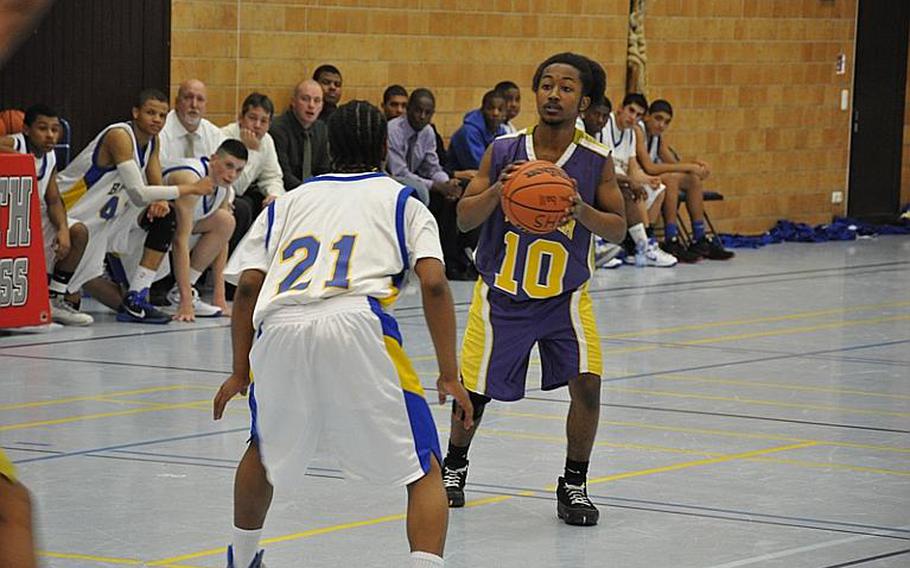 BAMBERG, Germany – A high school season-opener went down to the last few minutes Friday night before the Bamberg Barons managed to pull away from the Mannheim Bison for a 43-38 victory in a non-regional match-up of Division II boys.
The teams were tied at 35 with under three minutes to go when Bamberg's Brandon Wright came up with clutch steal and worked a give-and-go with Brian Hargraves. Hargreaves immediately passed the ball back to Wright for the go-ahead basket.
"I don't know what happened," said Hargraves of the play. "I was in the air and I saw him running so I just passed it to him."
"It was a time in the game when we really had to push the tempo," said Wright.
Bamberg then converted free throws to preserve the win as Mannheim was forced to foul to try to catch up.
Coaches and players blamed early poor shooting on to opening-day jitters. Manheim led after one period 7-3 in a game which was scoreless for the first 2 minutes, 6 seconds. The second quarter was much of the same as Mannheim led at the half, 13-12, led by Sam Rosario's nine points.
"We were a little nervous at first," said Bamberg Coach Tim Smith. "We threw the ball away, we didn't run the offense very well, we got some rebounds, then we missed some easy shots. "That usually happens the first couple of games when you are trying to get things together."
"First half, I think we just had butterflies," said Bamberg sophomore Terry Williams, who finished the game with a double-double – 12 points and 10 rebounds. "We went into the locker room at the half and got pumped up."
As the second half began, things started to loosen up. Bamberg's Dillon Luedtke jumped-started his team with seven points in the third quarter, keeping pace with Mannheim's Calvin Baisden who scored eight of his own.
Baisden and Rosario tied for game-scoring honors with 13 each.
The game stayed close throughout. Bamberg had its biggest lead at 26-20 late in the third period, only to have it cut short at the buzzer by a 3-point shot by Baisden, which sent the game into the final eight minutes with Bamberg ahead, 27-24.
Blottenbergerd@estripes.osd.mil