Athletes try to qualify, improve form on track
by
David Hodge
May 14, 2011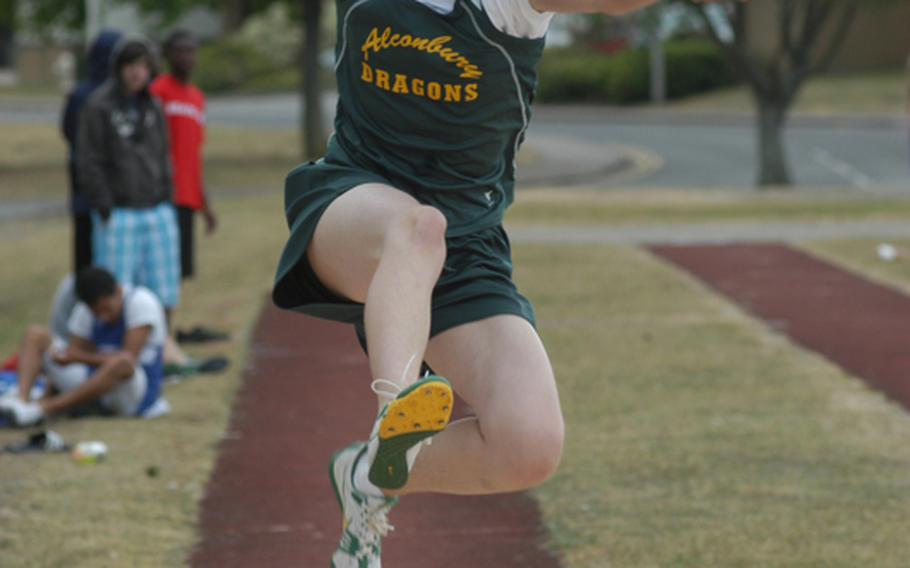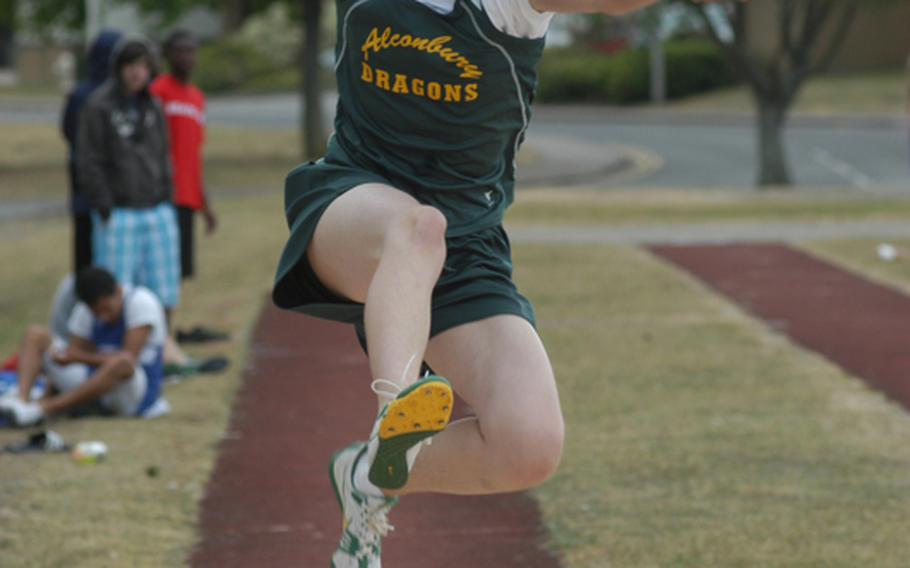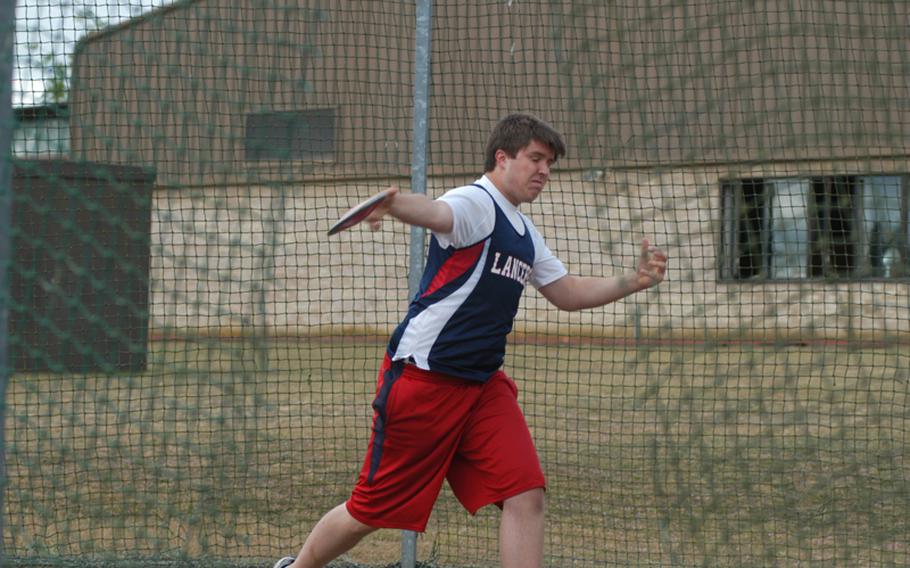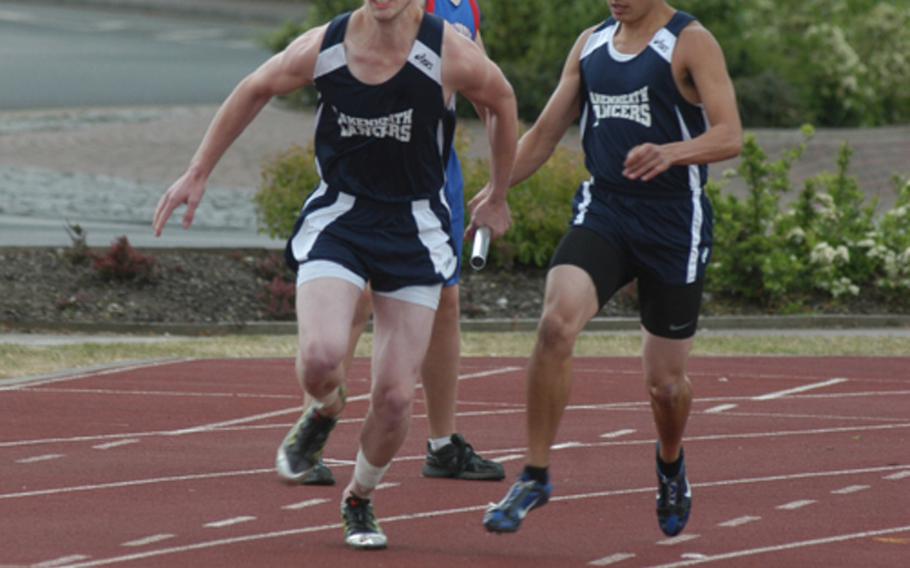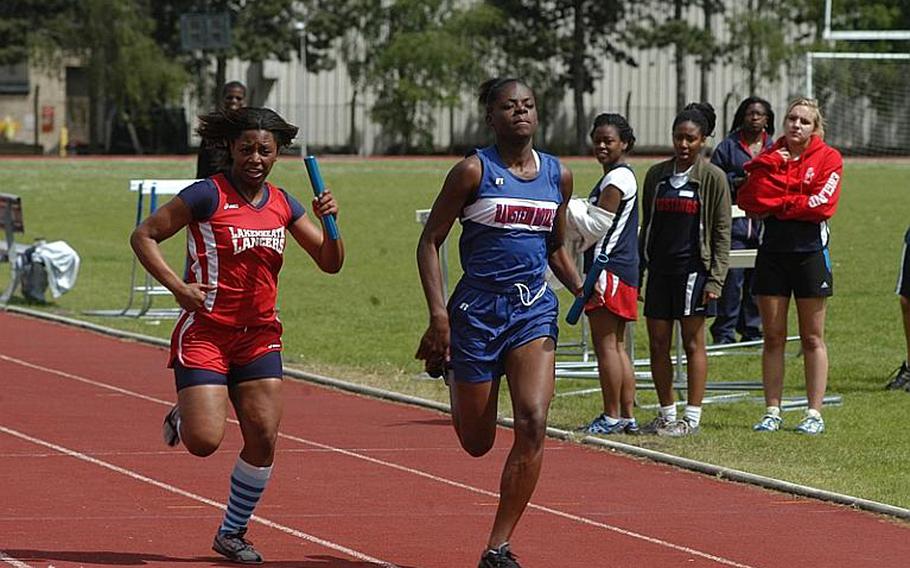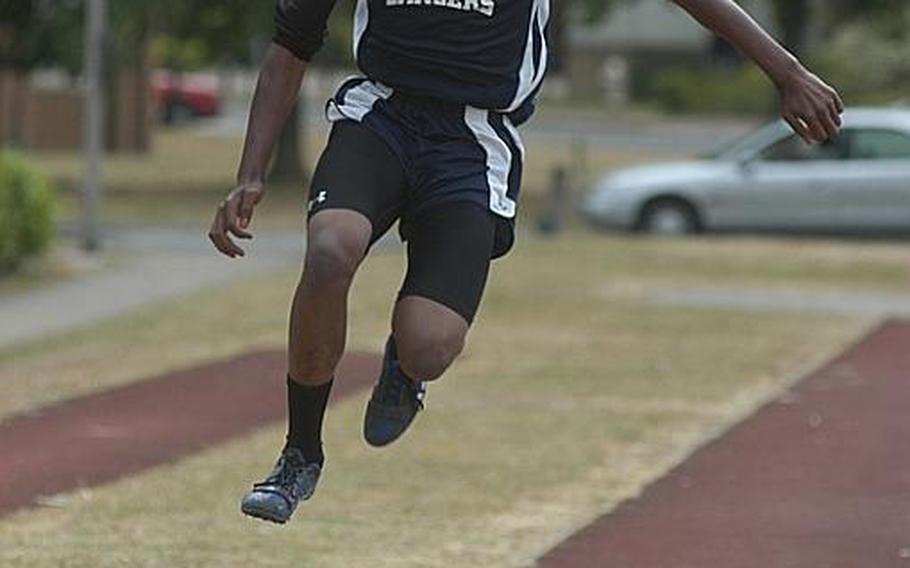 RAF MILDENHALL, England — With the DODDS-Europe track championships just a week away, athletes from four high schools converged Saturday on RAF Lakenheath for a season-ending meet and one last chance to qualify for the championship or iron out any rough spots.
Several athletes made the most of the opportunity, beating the qualifying standards and earning a spot in the tourney, which will be held Friday and Saturday in Wiesbaden, Germany.
Among those qualifying was Lakenheath's Chace Smith, who threw the discus 116 feet, 3.75 inches, besting the 114 feet he needed to qualify. He finished second behind teammate Xavier Thompson, who had already qualified for the championship and who threw for 120-1, about four feet short of his previous best.
Smith's qualification meant he will be participating in two events at Wiesbaden — he had previously qualified in the triple jump — and the Lancer senior is anxious to see how far he'll get against the stiff competition in Germany.
"I'm hoping to get a medal," Smith said.
Lakenheath's coach Louis Martin feels pretty confident with his group of athletes heading to Germany next week. He said they have accomplished the things he outlined at the beginning of the season: to peak at the Europeans and work on their endurance and strength.
"We expect everybody to place at Europeans," Martin said. "We've got a couple [of athletes] that are going to take first."
Ramstein traveled from Germany for the meet and showed it also was ready to go for the gold — even though, according to one Royal, several teammates skipped the trip for the high school prom. The boys, the defending champions, took first with 215 points, followed by Lakenheath at 178, Alconbury at 56 and Menwith Hill at 46. The girls also finished first with 228 points, followed by Lakenheath with 205 and Alconbury with 21.
Ramstein's Jack Scranton had already qualified for two events in next week's event — the 1,500-meter run and the 3,000 meters. Scranton said he believes that his best chances of winning will be in the 1,500-meter run, in which he had posted the second best time in DODDS-Europe going into the final weekend of the regular season. He nearly beat that on Saturday with a time of 4 minutes, 19.90 seconds, less than a half-second off his qualifying best.
"I hope I do well," he said.