Track and field preview
Athletes geared for a bounce-back season
by
Dave Ornauer
March 15, 2012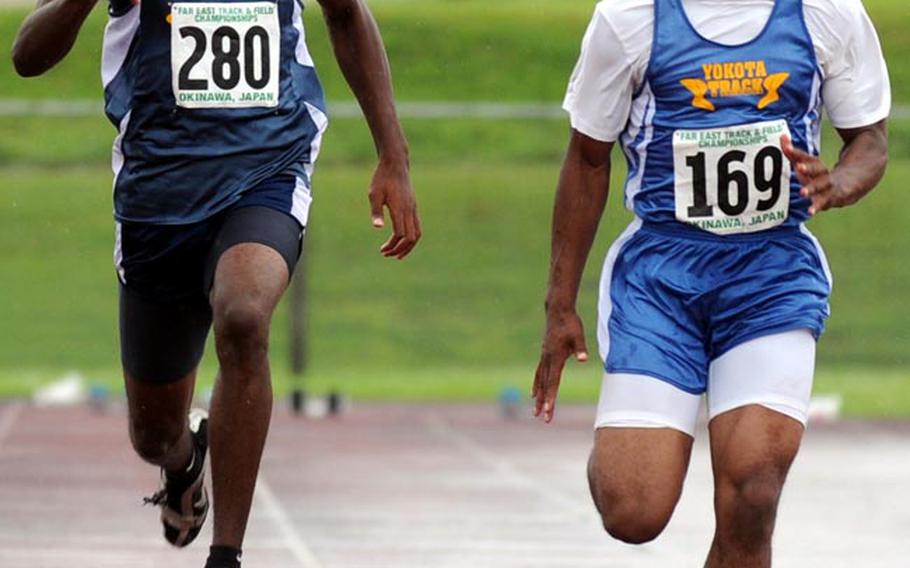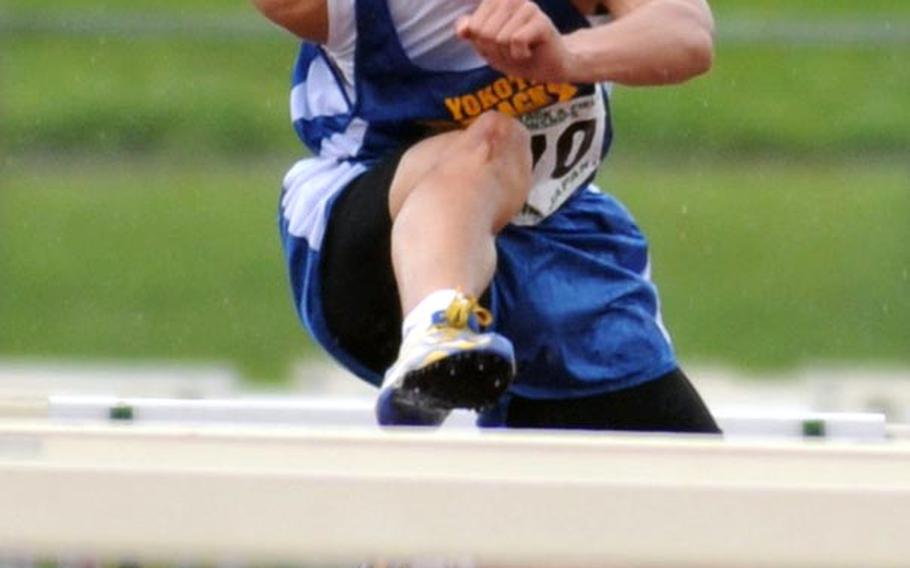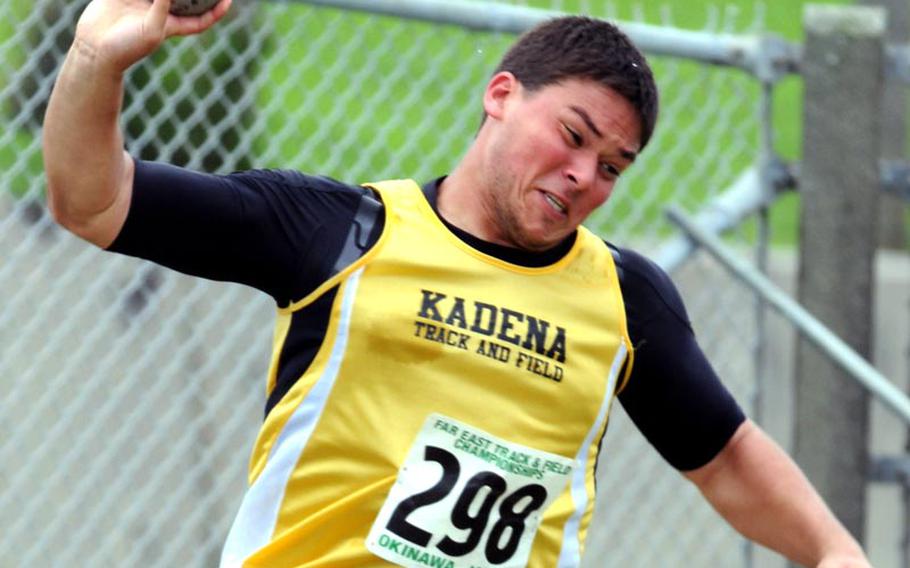 Al Garrido and many other coaches refer to spring 2011 as Pacific high school sports' "lost season."
Fresh off a combined team title in May 2010, Garrido's Nile C. Kinnick Red Devils track and field team seemingly had the pieces in place for another Far East meet team title run.
But along came March 11, the earthquake, tsunami and nuclear crisis. Dream shattered. Season truncated. Worse, of the 97 athletes who began the season, 70 departed in the voluntary evacuation that followed or for other reasons. An eighth-place Far East finish followed.
"Would've, could've, should've," said Garrido, holder of three total Far East team titles, two others in volleyball. "We'll never know what could have happened, and that opportunity is gone."
So his Red Devils start over with a handful of returners: sprinter Val James, jumper Justin Smith, distance specialists Robert Beard and Carydaliz Fontanez and thrower Sinclair Horton.
"Our freshmen are raw. Our girls will be a darkhorse, an outside shot at making a dent," Garrido said. The boys, bolstered by new sprinter Akisch Davis, "look all-around strong."
Barring any further disasters, the Pacific's season should resemble times of yore, with the Mike Petty Meet back on the grid April 6-7 at Kubasaki High School and the Kanto Invitational May 12 at Yokota preceding Far East May 23-25, also at Yokota.
The teams that went 1-2 in Far East last spring, Kadena and Kubasaki, each welcome new coaches.
Kevin Taylor, a longtime assistant, takes over for Kadena's Sergio Mendoza, who'd been coaching since 2005. Jon Fick assumes Kubasaki's helm from Charles Burns, one of track's founding fathers on Okinawa.
"Coach taught me well," said Taylor, who has 120 athletes in the program, including middle schoolers and junior varsity. Of filling Mendoza's shoes, Taylor said: "I look at it as inspiration, not intimidation."
Fick, who ran track in high school n Paton, Iowa, is coaching the sport for the first time. Holder of three Far East Division I basketball tournament titles, Fick views track as a different type of challenge.
"Great kids," said Fick, who has 98 athletes in his program and help from six assistants who know the sport. "It's a different animal. It's a lot less coaching and more about herding kittens."
Of filling the shoes of Burns, who put the Petty meet on the map, Fick said: "I don't want to replace him; I just want to continue what he started. I'm a teacher and a coach. It's what I do."
While Okinawa enters its 23rd track season, Korea begins its second with meets scheduled March 24 in Daegu, March 31 at Camp Casey to be hosted by Seoul American, and April 21 to be hosted by Osan American.
Practice facilities remain an issue for Korea's three teams, none of which have neither jump or throwing pits nor hurdles.
"We're trying, doing more than we were last year," said David Abbott, whose Falcons came within one point of a girls Far East meet title in Korea's first season. "But we can only do so much."
The Casey meet, Abbott said, is an "all-comers" meet and already, he's received inquiries from international schools about it.
---
---
---