Pacific soccer players of year
Apple, Fabila kicked way into spotlight
---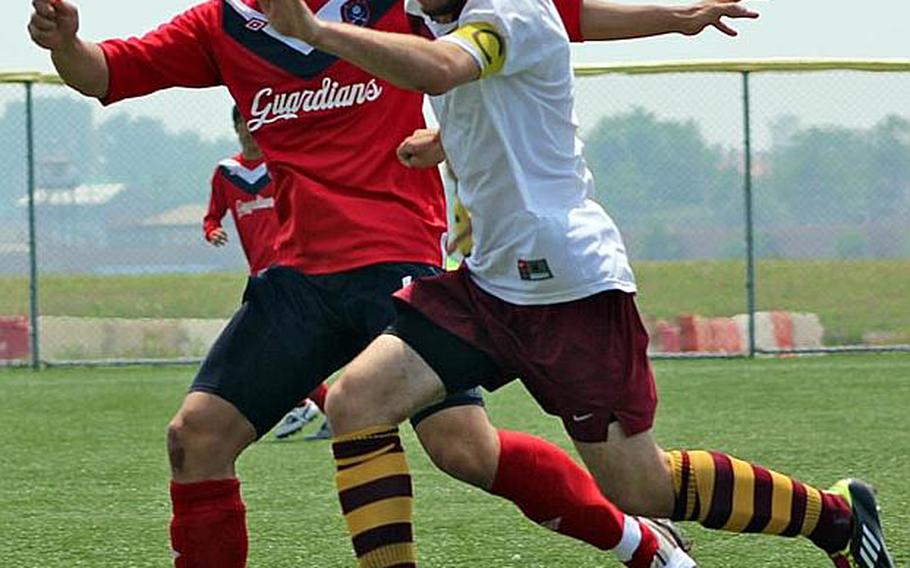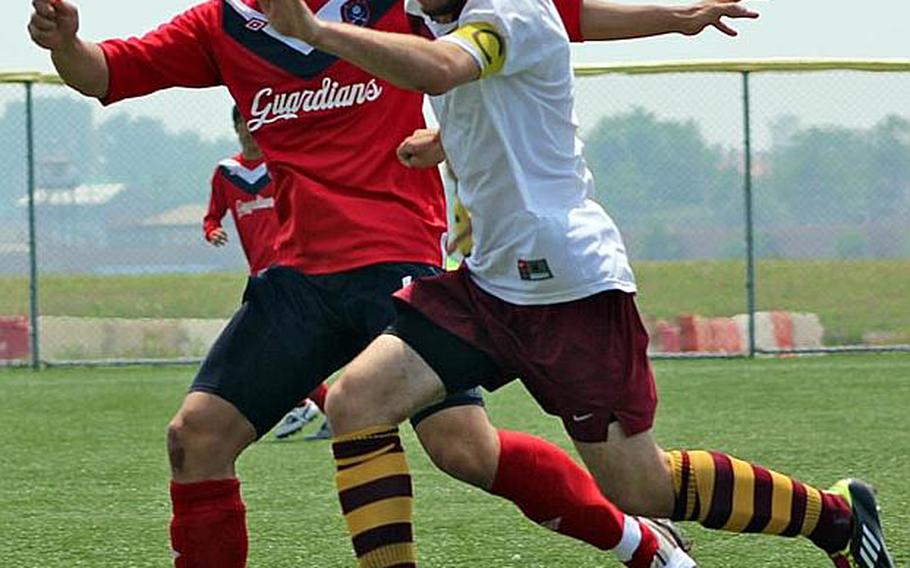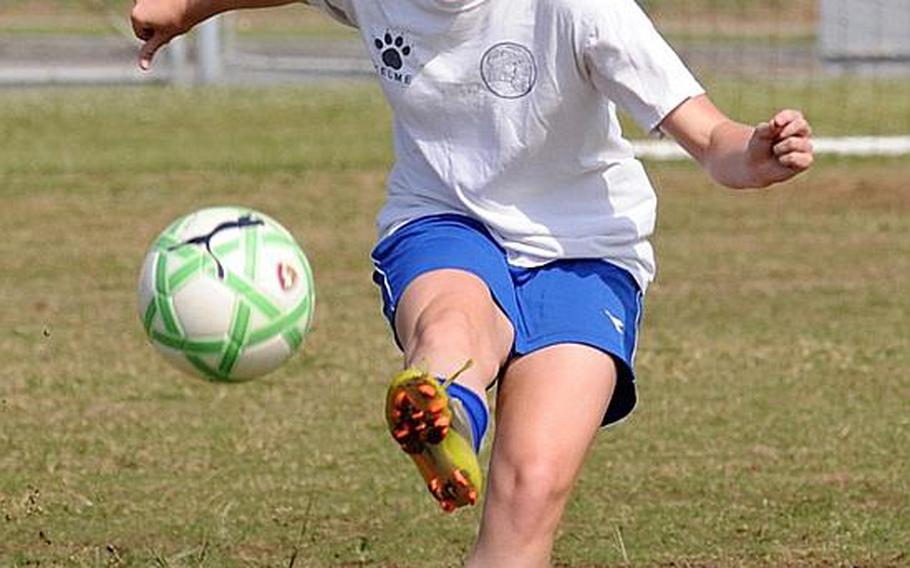 This story has been correctedFew things in life are sweeter than avenging a previous defeat. For Tyelor Apple and Liz Fabila, sweetness meant ascending to the Far East High School Soccer Tournament title mountaintop.
After her Dragons finished second, third and second in her three previous seasons, senior midfielder Liz Fabila and Kubasaki finally ascended the Girls Division I throne, dethroning American School In Japan 2-0 on May 25 on the Dragons' home Mike Petty Stadium turf. ASIJ had beaten Kubasaki 1-0 in last year's tournament final.
After breaking the Pacific's single-season goal-scoring record with 64, Tyelor Apple helped Matthew C. Perry avenge last year's Division II Tournament finals loss, beating Yongsan International-Seoul in a penalty-kick shootout at Camp Humphreys, South Korea. Apple's Samurai won the match 2-1 and outkicked the Guardians 4-3 in the shootout.
For their efforts, Fabila and Apple have been named Stars and Stripes Pacific high school soccer players of the year.
"The star led the team to the star," Apple's coach Mark Lange said of his Samurai's goal, adding a second star to the one they put atop their jersey crests in 2010.
"A fantastic senior season. Once he put aside the individual stuff, he concentrated on the team and played more relaxed," Lange said.
Had he been given the choice between winning the D-II title or breaking the record of 61 set in 2008 by Remco Rademaker of Seoul Foreign, Lange said emphatically the team goal always comes first.
"There was some self-imposed pressure, never the good kind, but he responded in a way a senior should respond," Lange said. "There's that engine side of him that makes him work so hard. When he turned that on, he was hard to stop."
Perry as a team also set Pacific records with 33 wins and 192 goals.
Then, there was Fabila, who entered the season with exactly 100 goals, but nary a title to show for it.
"Of the seven seniors on the team, she was definitely the one who expressed that she wanted it the most," new coach Annie Mudd said. "She was the one who said it the most: 'We have to do it this year,' she would say.
At season's beginning, Mudd made what she and Fabila each said was a difficult choice at the start of the season to move Fabila to midfield, to take advantage of her big right leg to make passes to freshman striker Marissa Mesquita.
Sixteen goals by Mesquita, 12 more from Fabila and a 13-2-3 record later, the Dragons took the title podium for the first time since 2007 and for the fourth time in school history.
"Every time they knew they had to work hard, they put everything aside and became the team, the family that they needed to be," Mudd said.
Stars and Stripes Pacific high school boys soccer All-Star teamDivision ISeoul Foreign — Jacob Lunden-Welden, Frederick Baertels. Seoul International — Hiro Watanabe.Nile C. Kinnick — Jay Schlesinger, Marcus Boehler, Zach Yoder.Christian Academy Japan — Kyle Smoker, Ryan Hollands, Shuhei Tanaka.Kadena — Kalvin Chase, Greg Borgert.Kubasaki — Liam Neill, Nick Barker.Seoul American — Josh Chung, David Voelker, Tanner McQueen, Harold Martin.
Division IIMatthew C. Perry — Tyelor Apple, Gaku Lange, Yuta Fleming, Alex Barker, Justin Hill.E.J. King — Kento Reynolds.Zama American — Ryan Walls.Daegu High — Grant Lee.Osan American — Tyrone Boylan.Gyeonggi Suwon International — Jacob Son, Danny Kwon.Yongsan International-Seoul — Charity Sechabe, Ronald Umoru, Shin Ikeda.International Christian-Uijongbu — Mickey Kumar.Taejon Christian International — Sung Jin Kim.Stars and Stripes Pacific high school girls soccer All-Star team.Division IKubasaki — Angelica Juliano, Liz Fabila, Marissa Mesquita, Korina Martinez.Kadena — Stephanie Mobley.Yokota — Gabriela Navarro, Erika Ettl, Michaela Atchley, Anju Yamanaka.Nile C. Kinnick — Kayla Forsythe, Emily Stith, Mari McDonald, Kaile Johnson.American School In Japan — Katey Helwick, Julie Keese.Seoul American — Hannah Nelson, Amanda Jackson, Natalie Williamson.Seoul Foreign — Kathy Lee, Michelle Richardson, Callie Chang, Sarah Stegner.Guam High — Tayler Kukes, Jaelyn Freeman, Melanie Strudthoff.Division IIMatthew C. Perry — Samantha Herritt, Sierra Apple, Anne Naseer.Zama American — Rachel Boyle, Katrina Reid.Robert D. Edgren — Jen Black, Vanessa Black, Kiera Davis.Osan American — Stephanie McDole, Hannah Wolf, Janel Fagaragan.Daegu — Carlota Cepria, Rose O'Houlahan, Haley Claiborne.Taejon Christian International — Caroline Lee.Gyeonggi Suwon International — Hanji Kim.Korea International — Rachel Kim.
CorrectionAnne Naseer's name was inadvertently omitted from the Girls Division II soccer All-Star team.
---
---
---
---