All-Army team's Ware takes Marine Corps Marathon title
---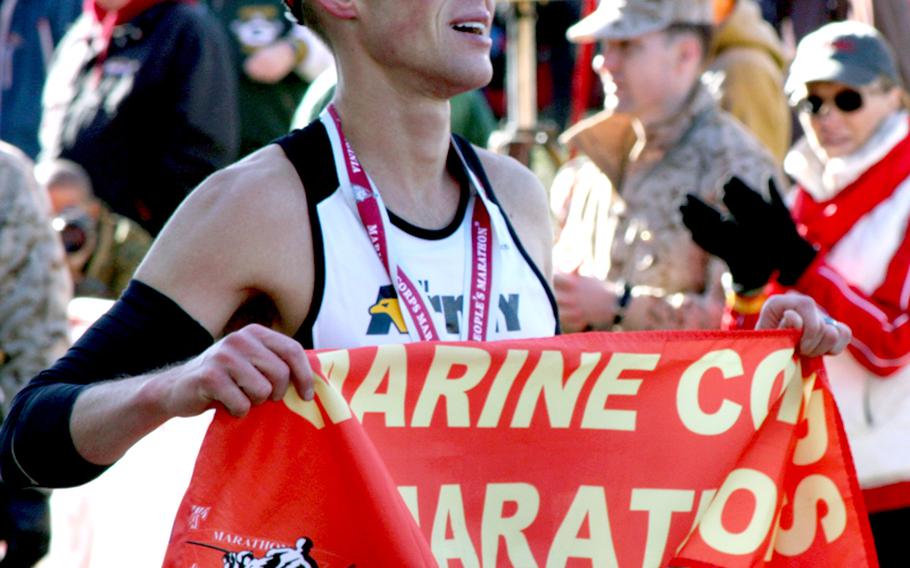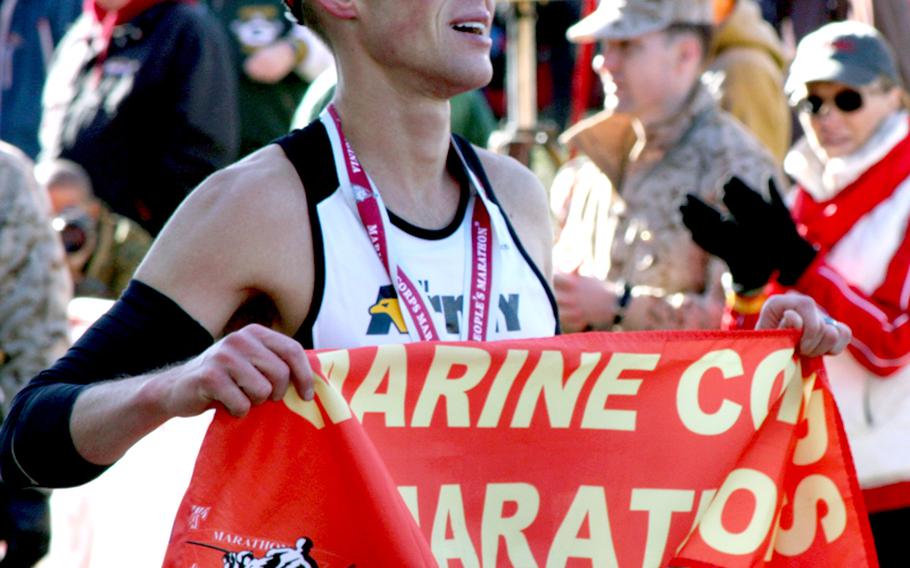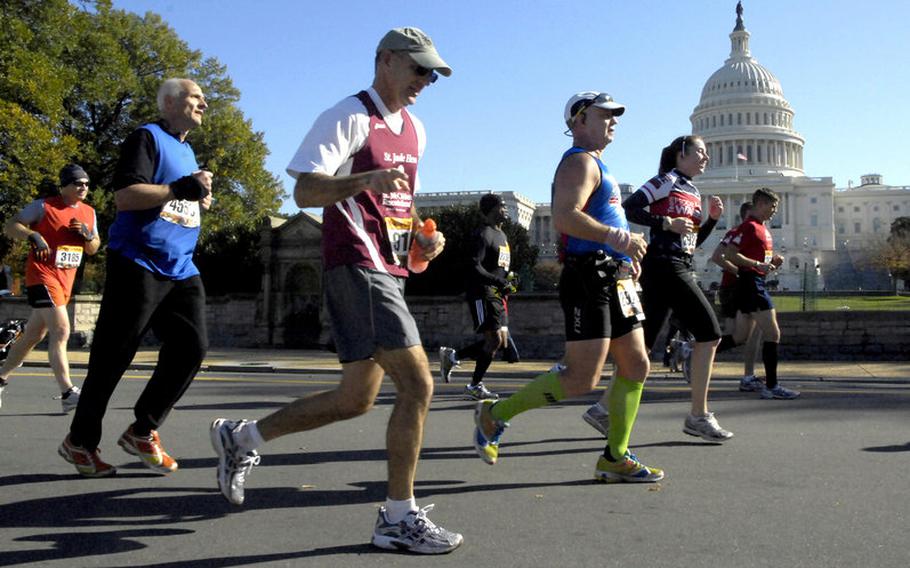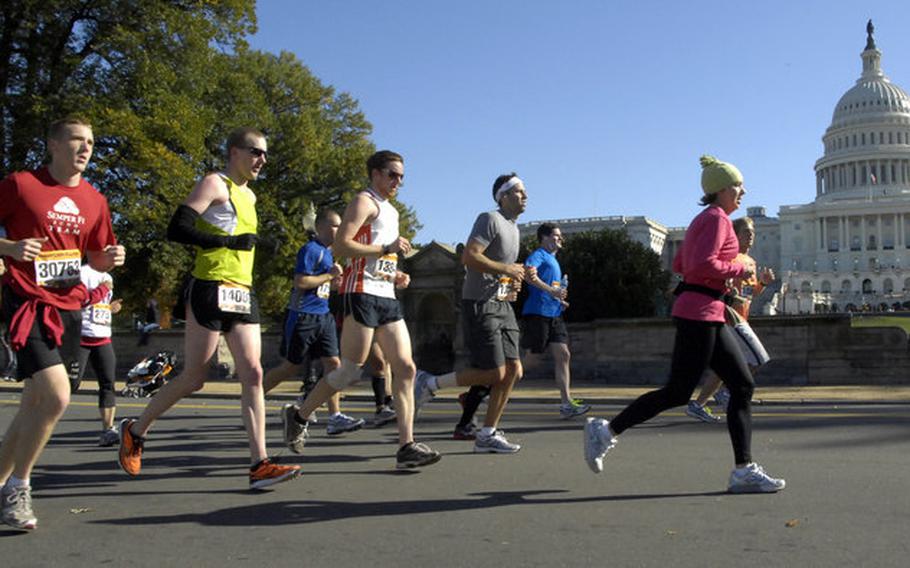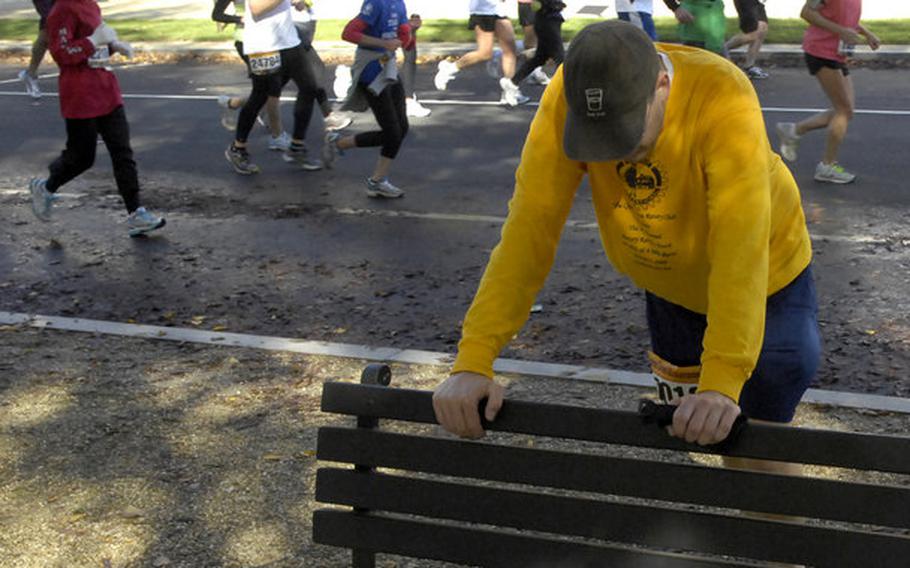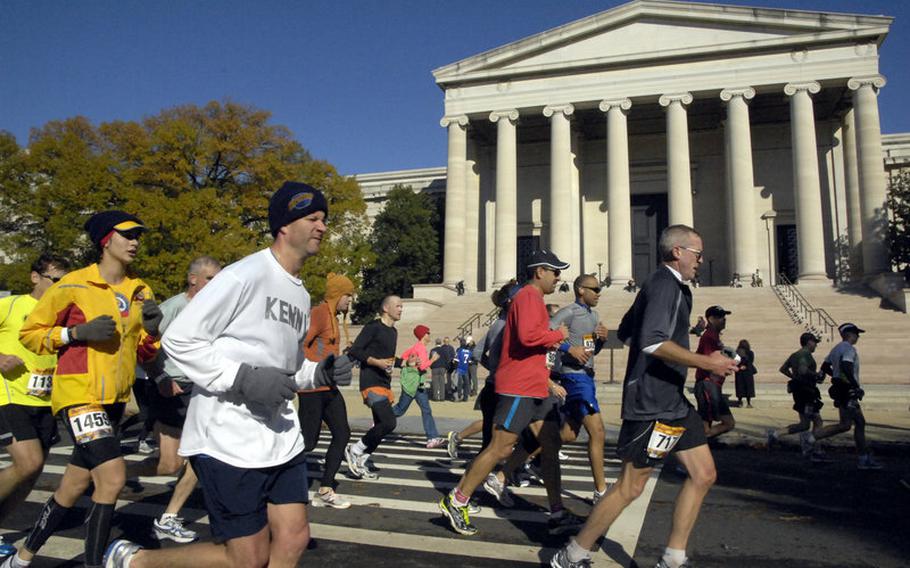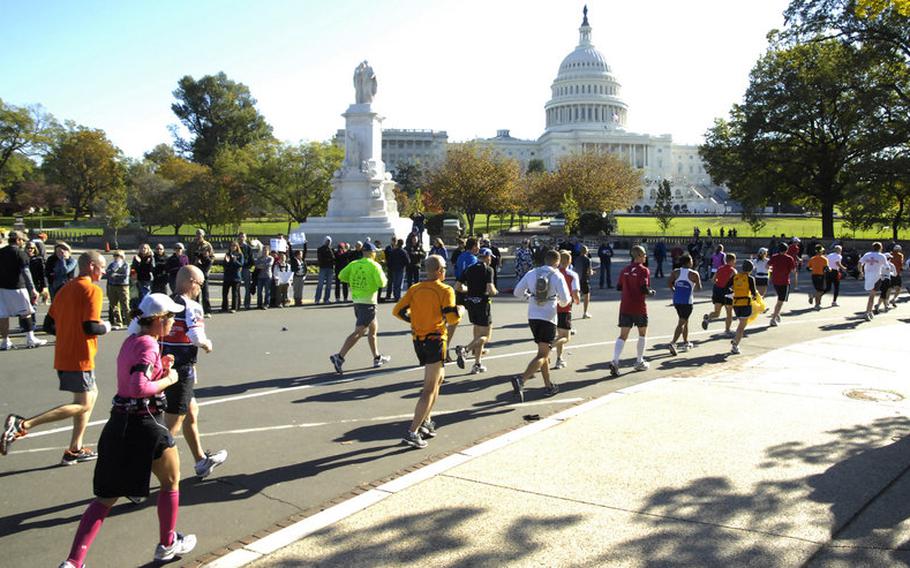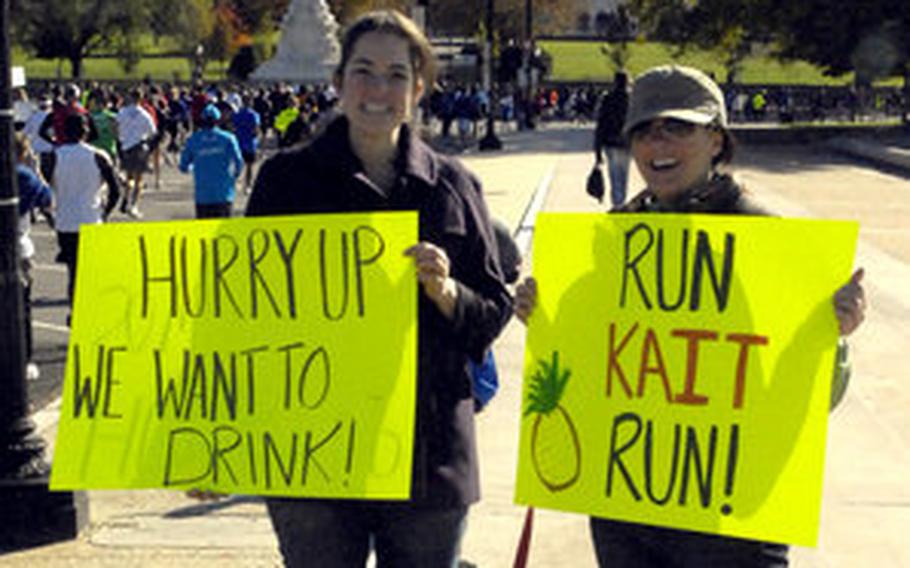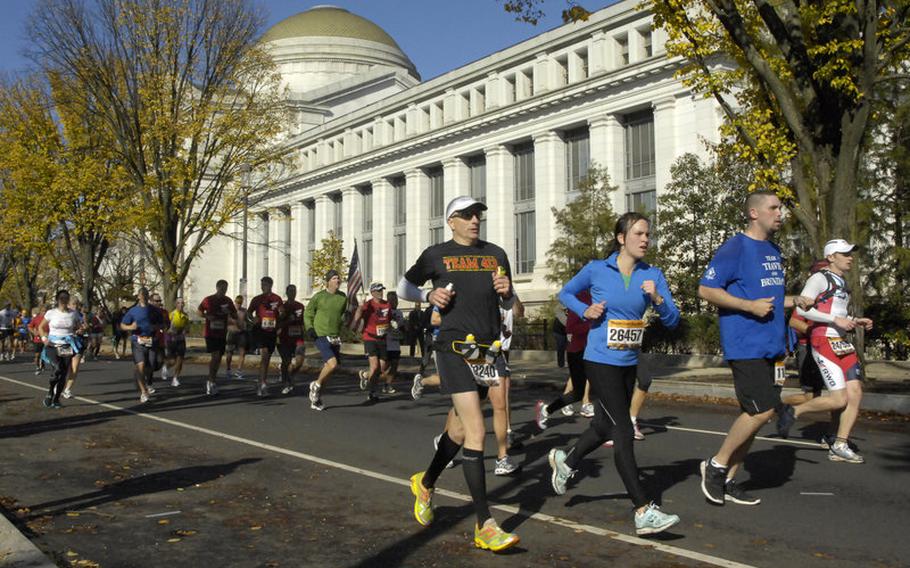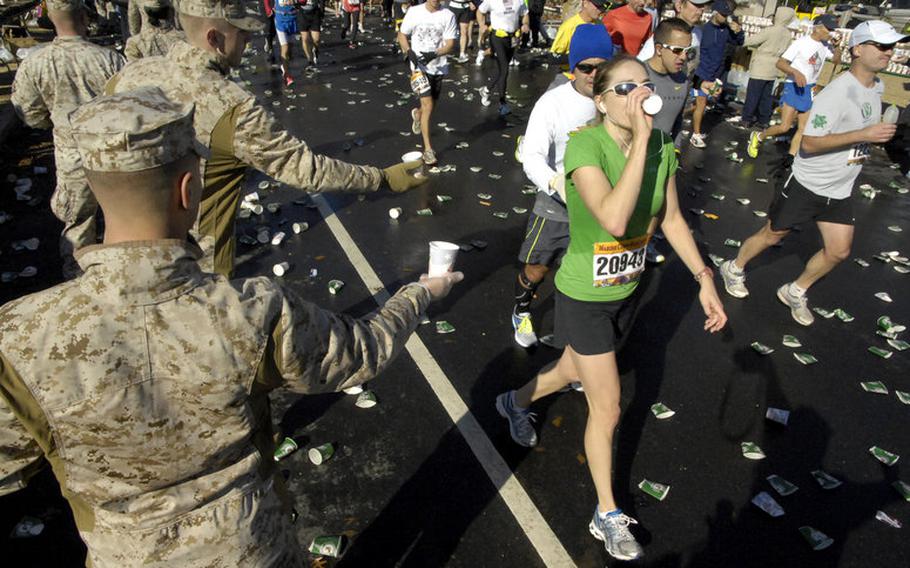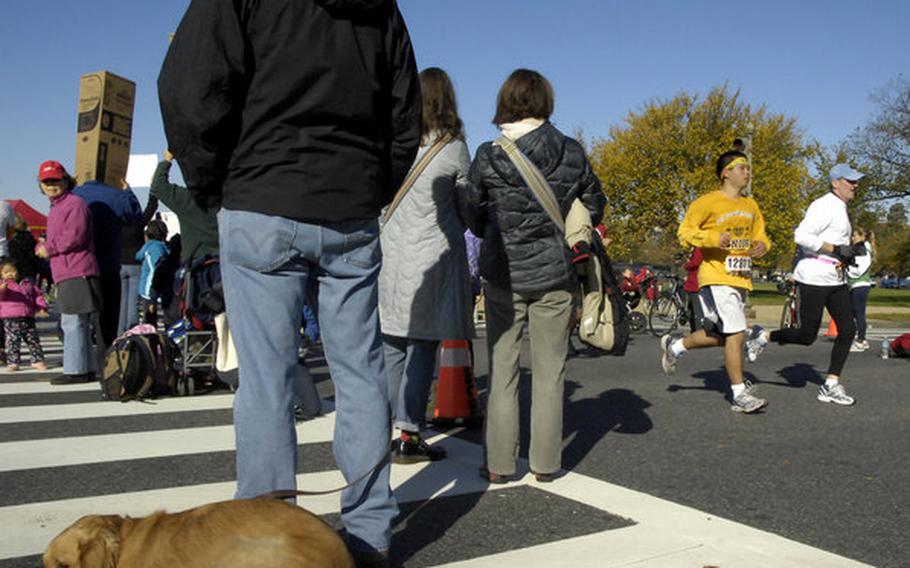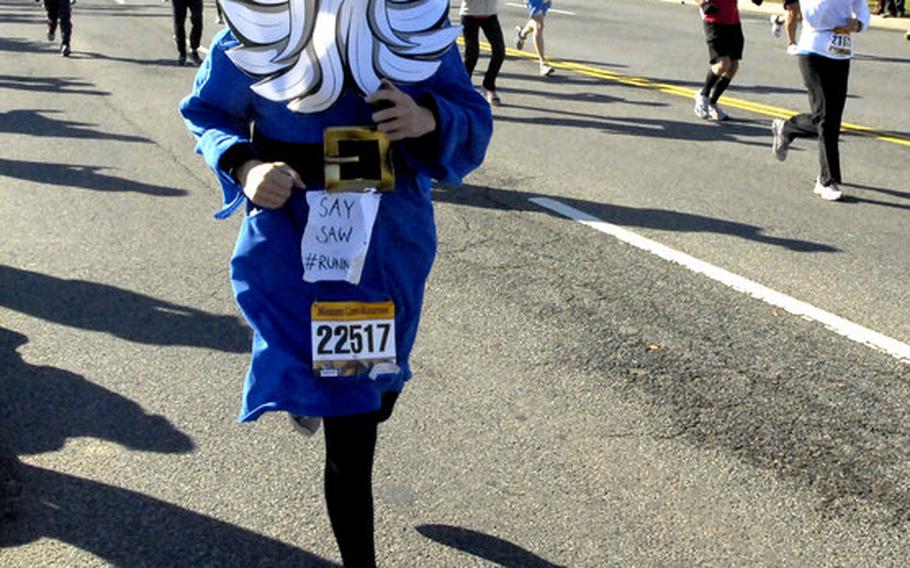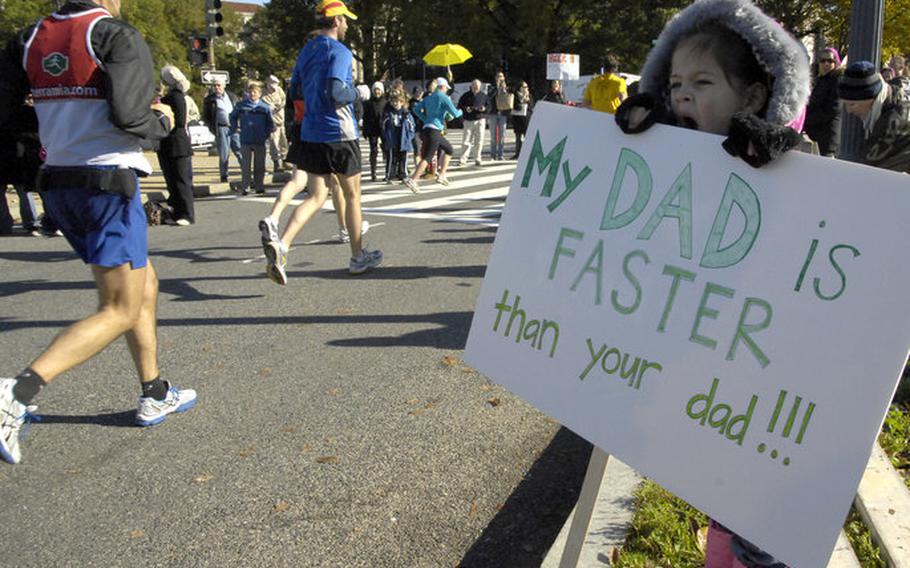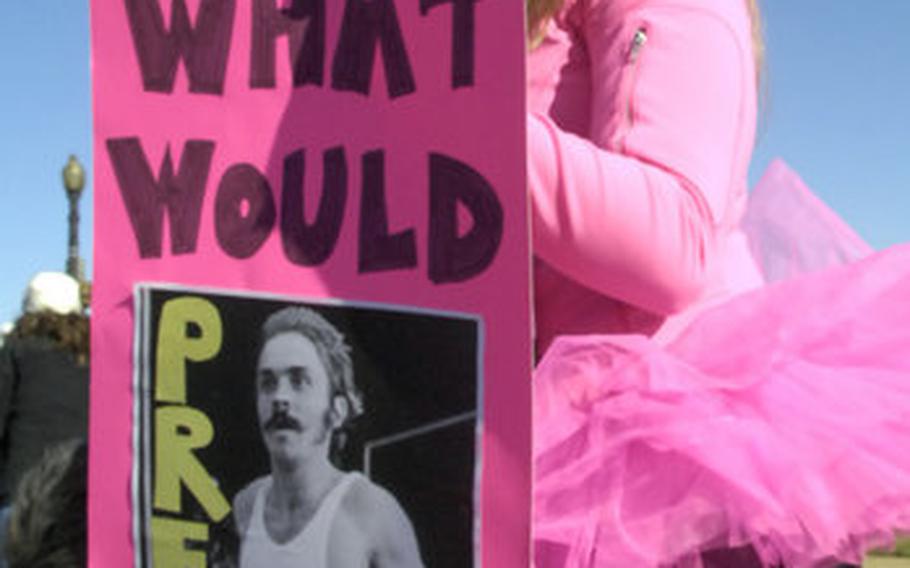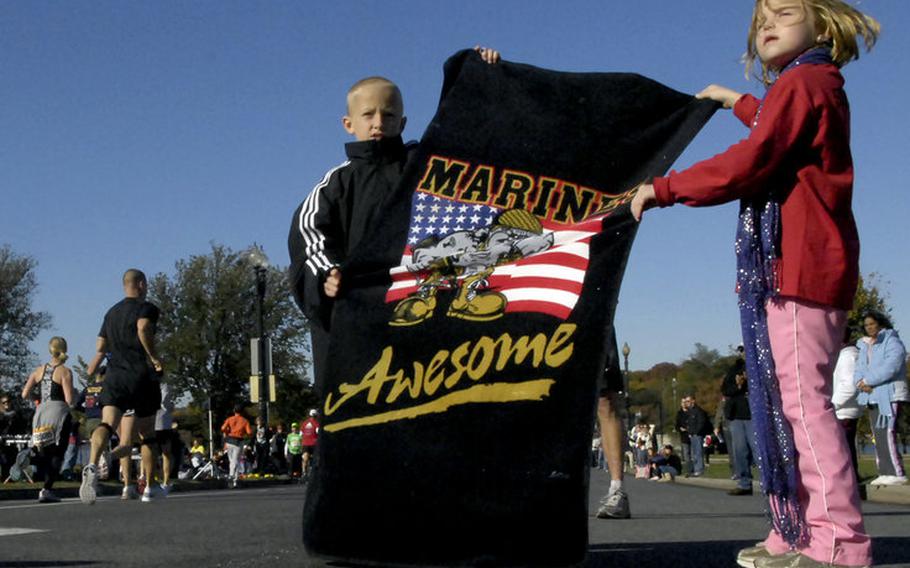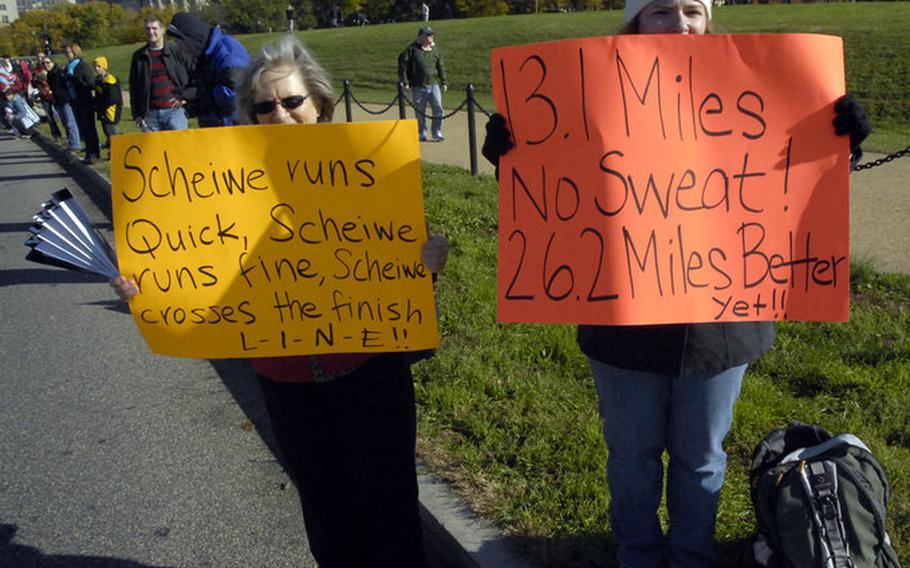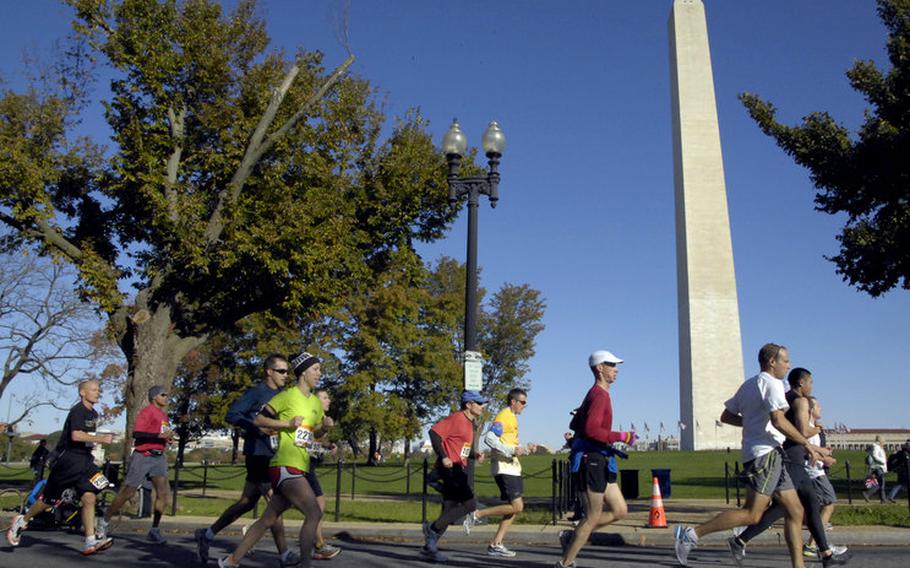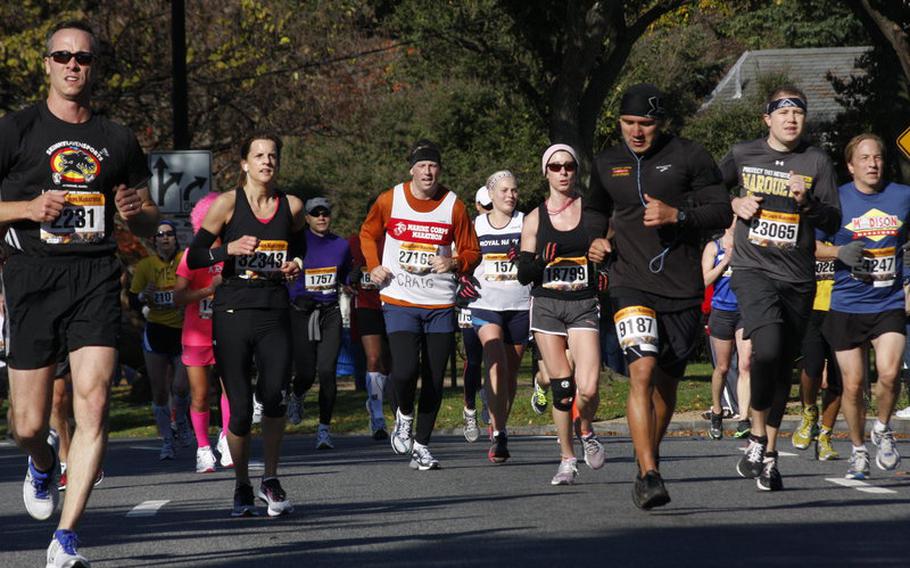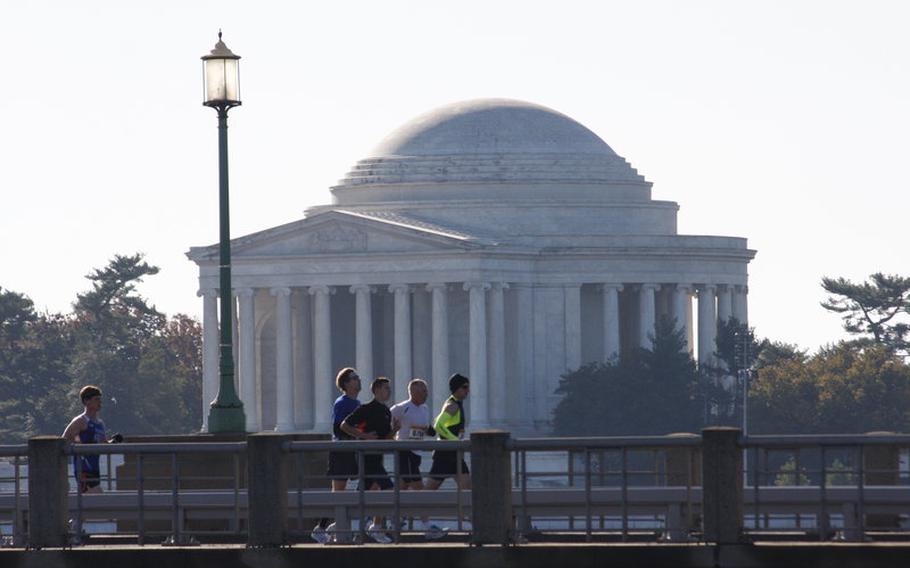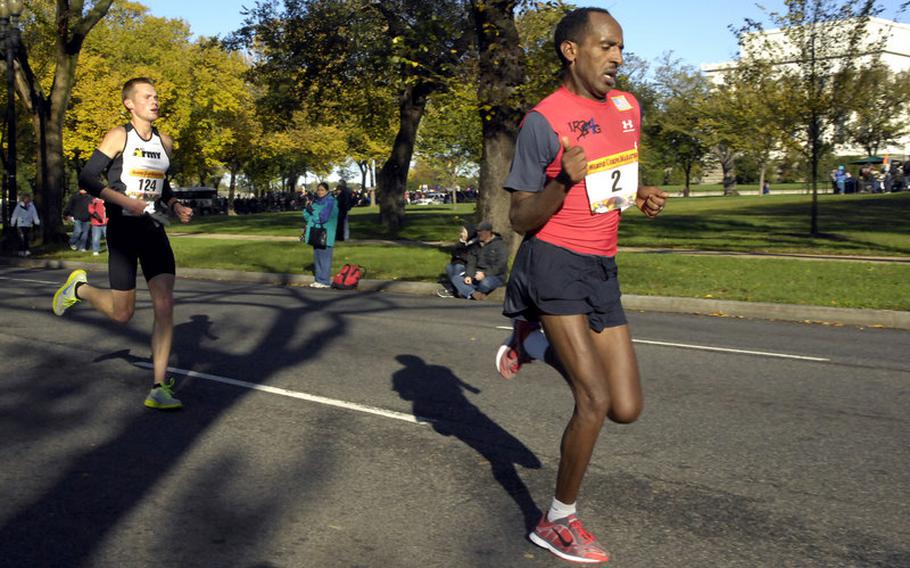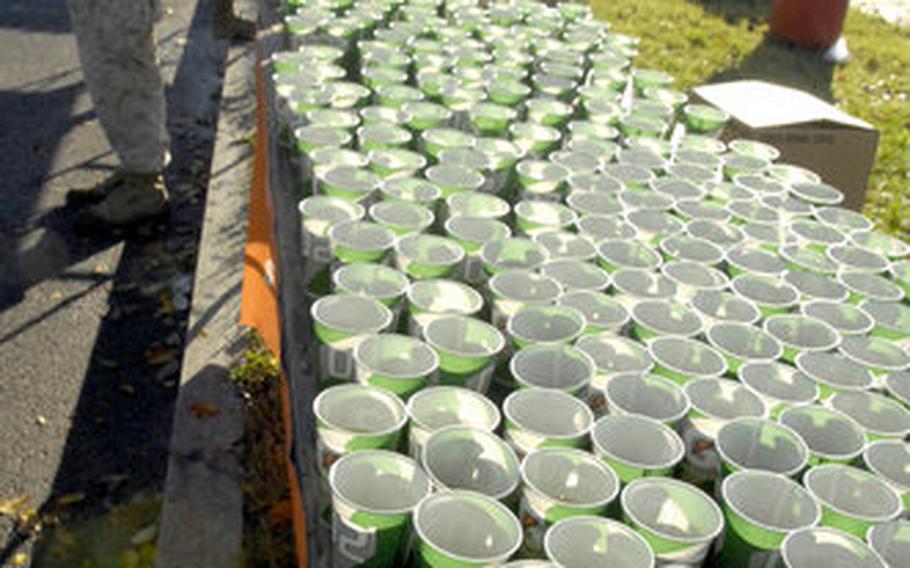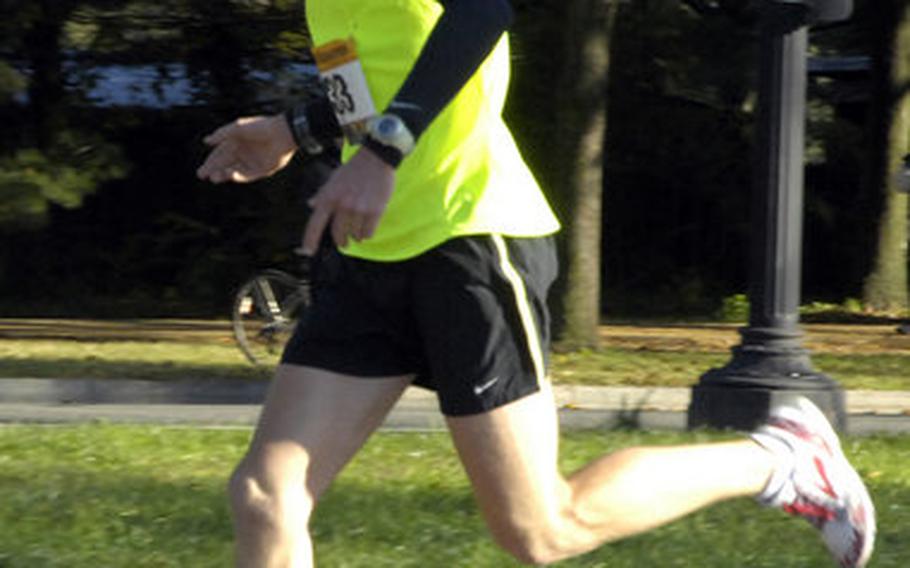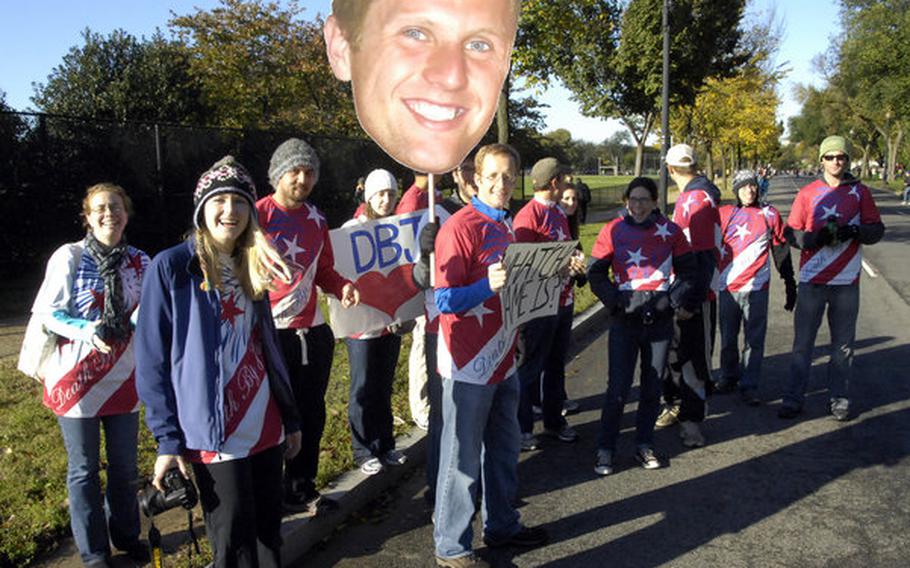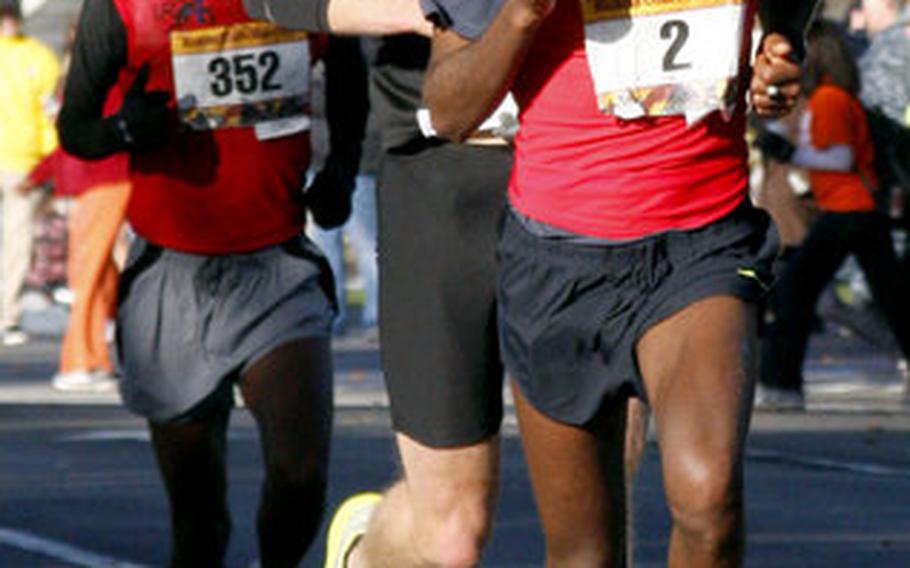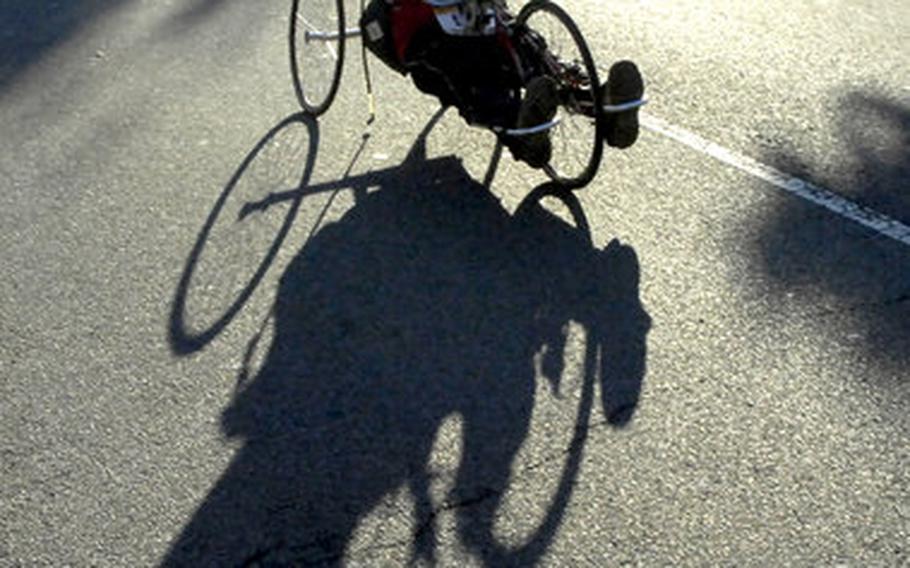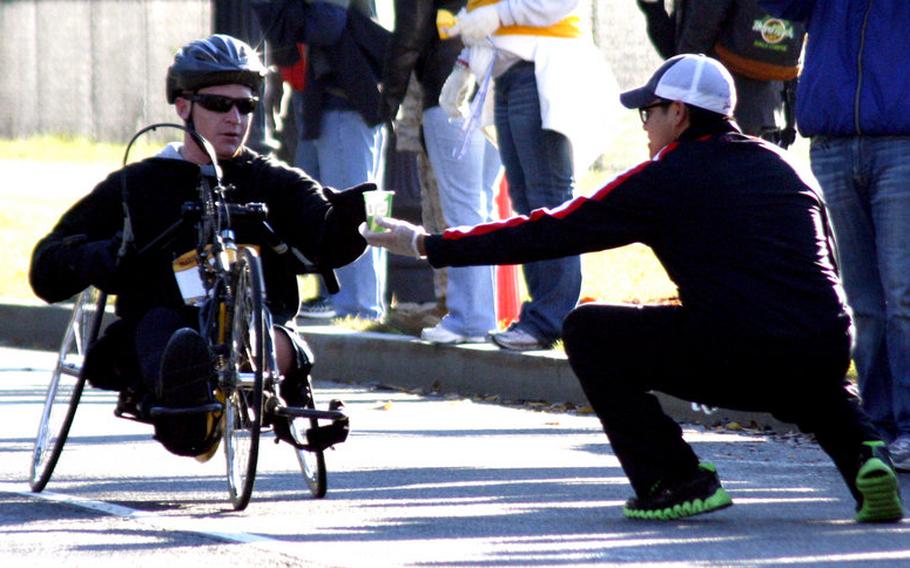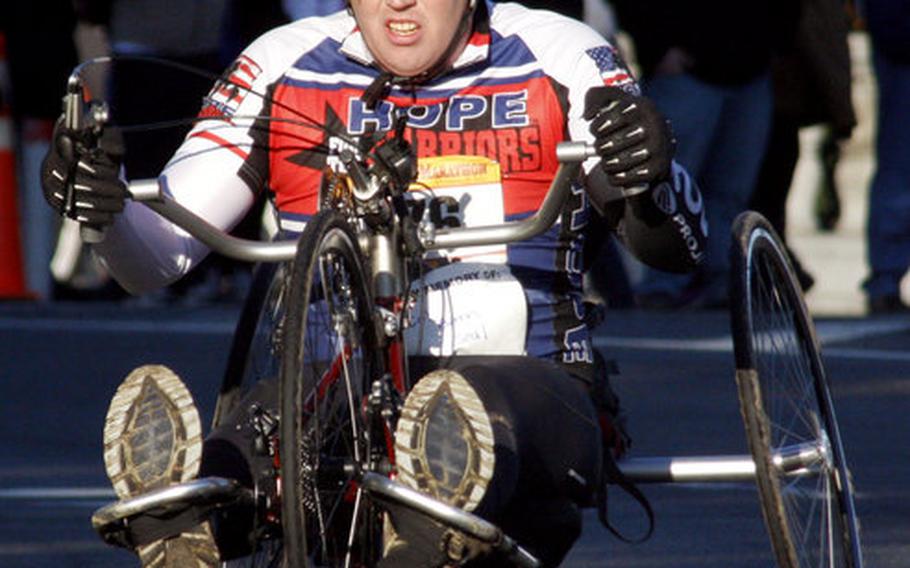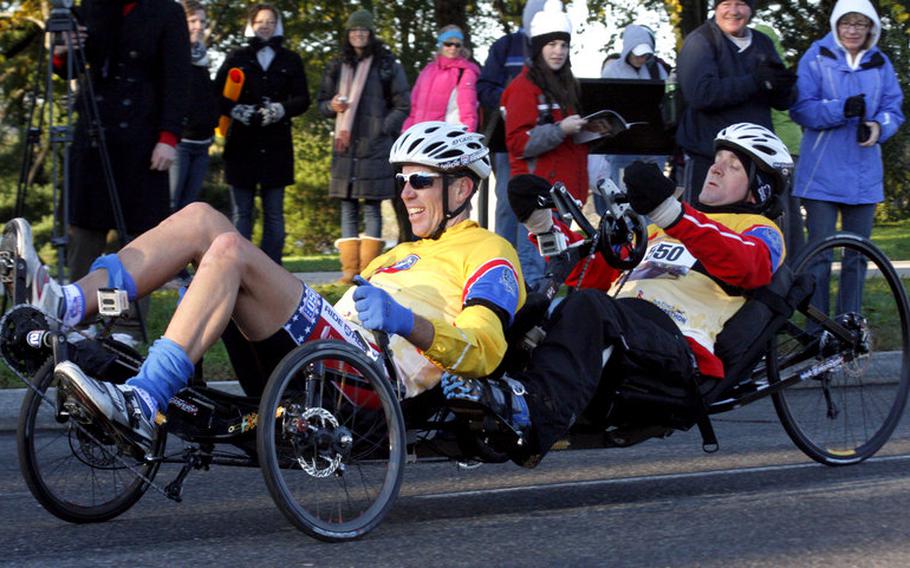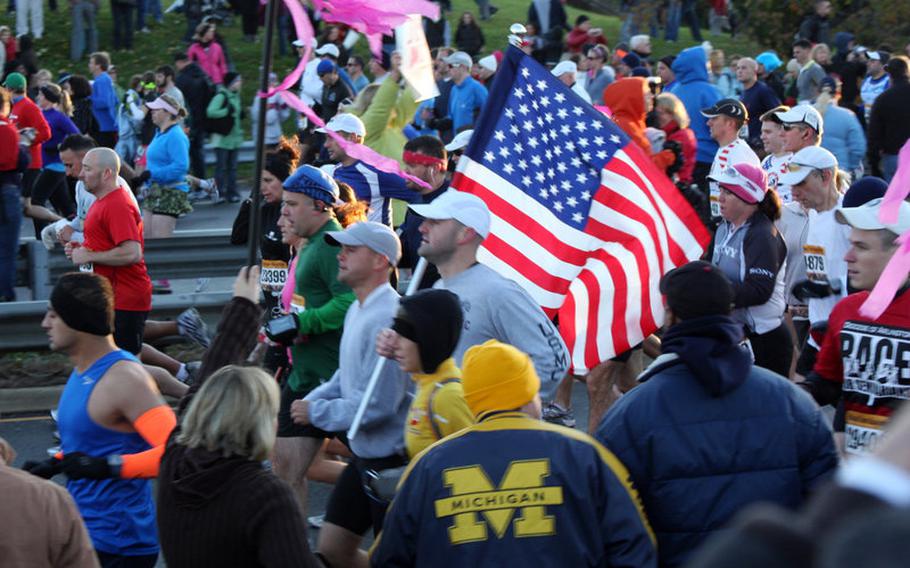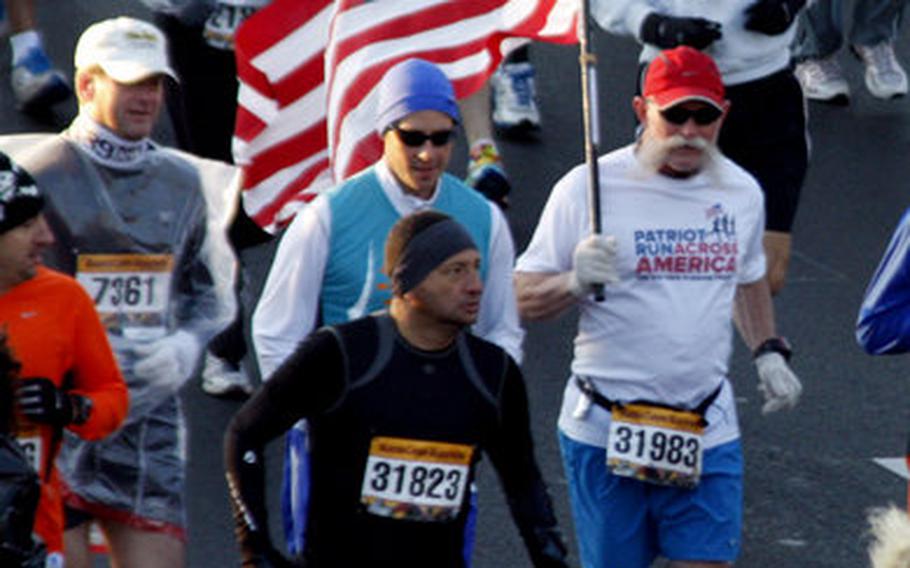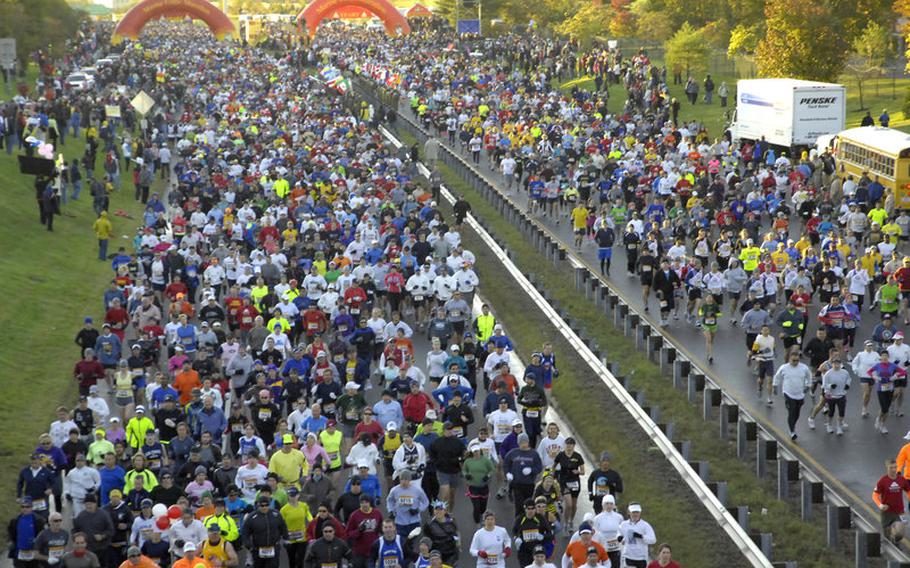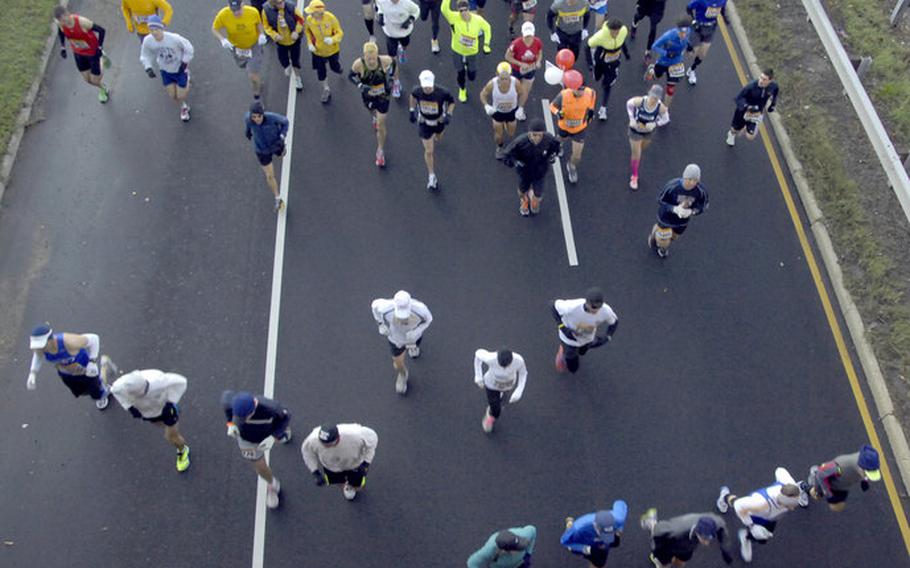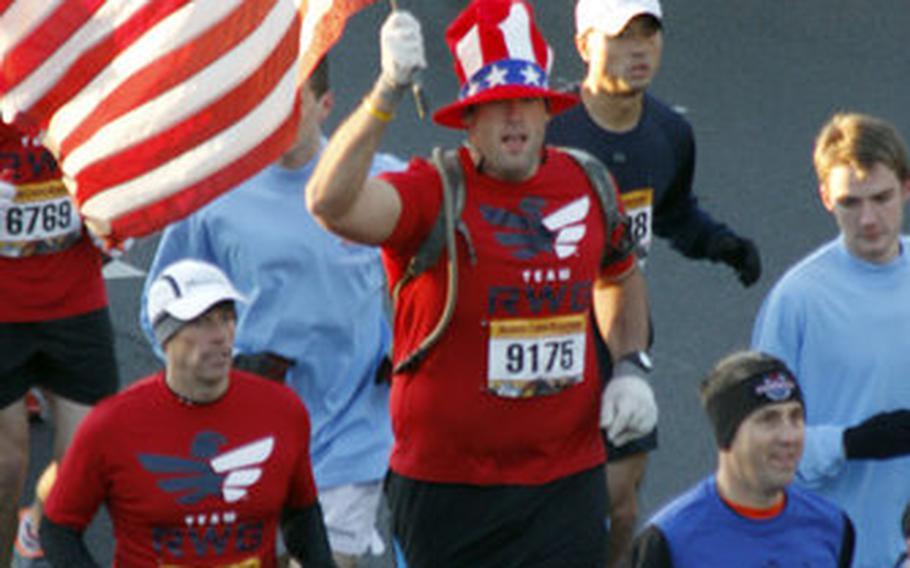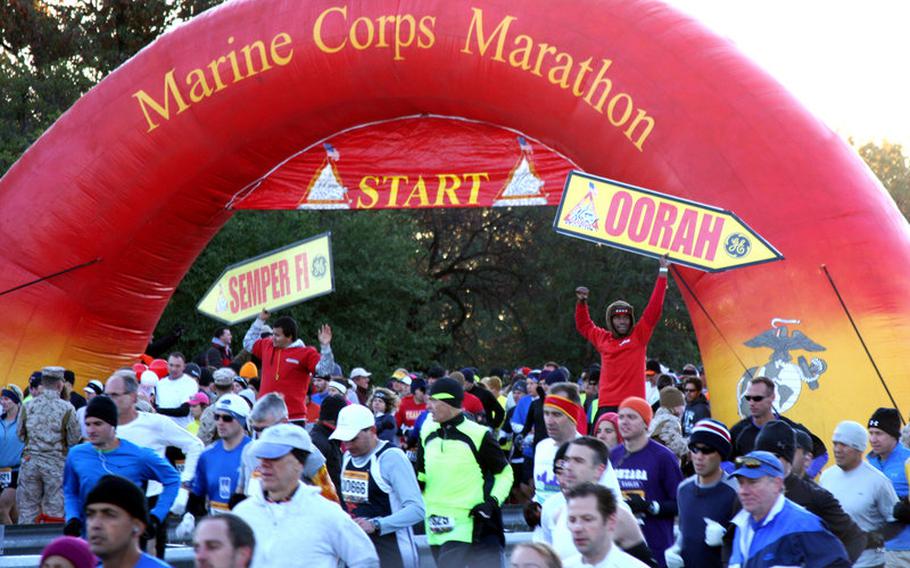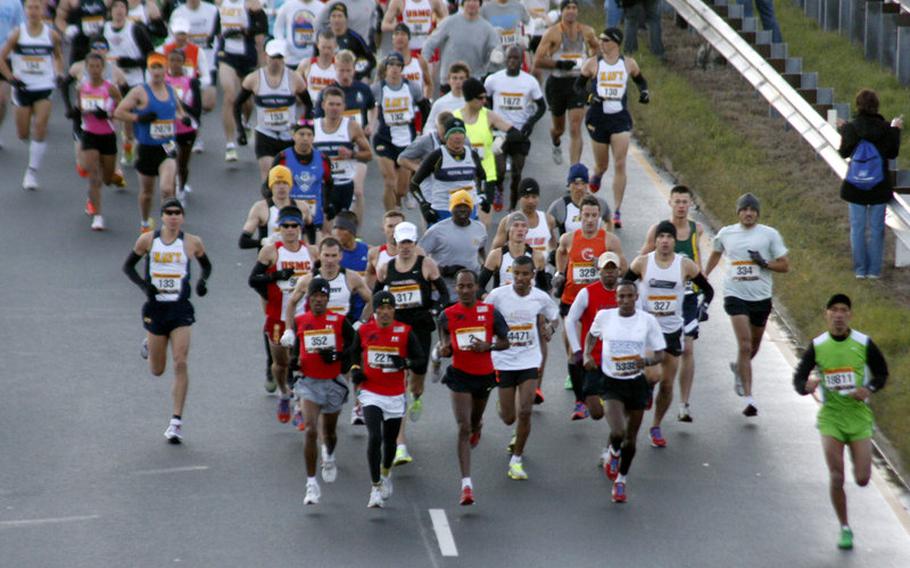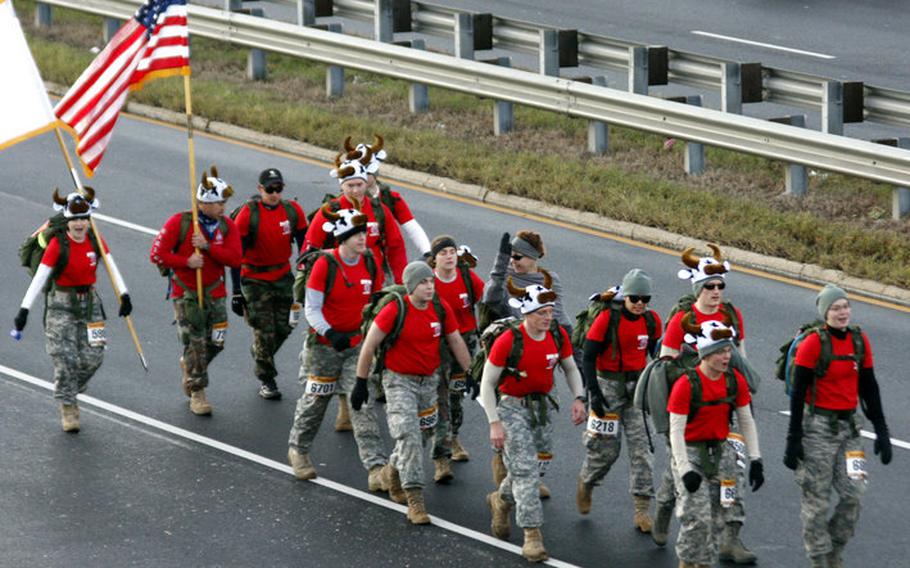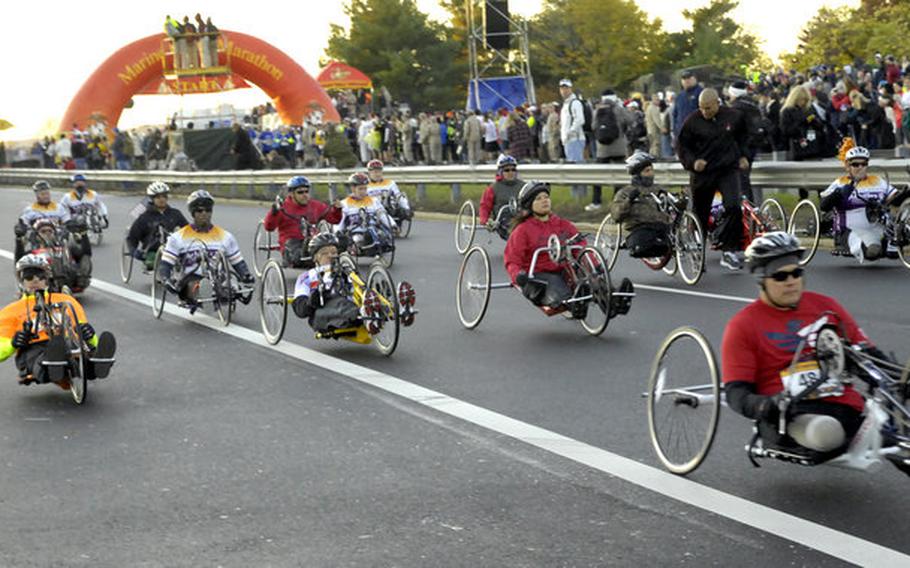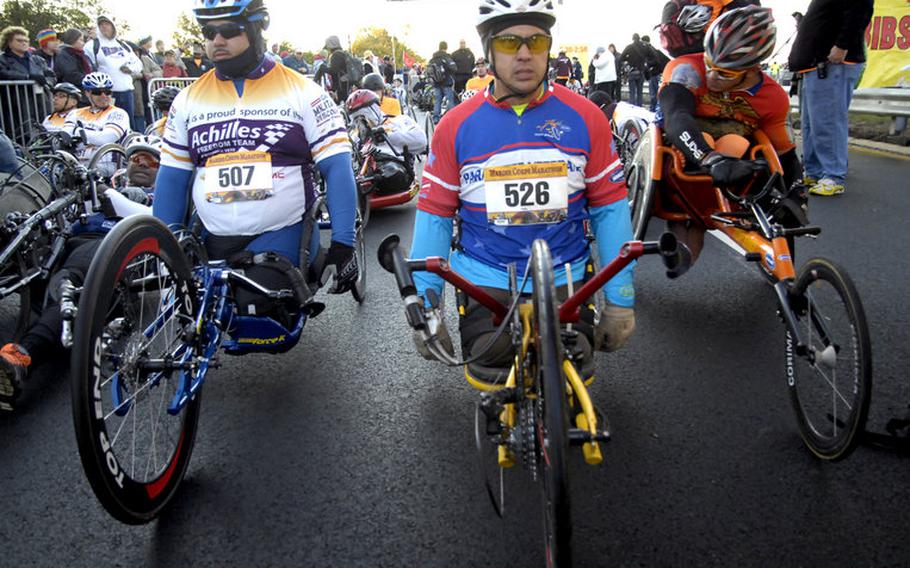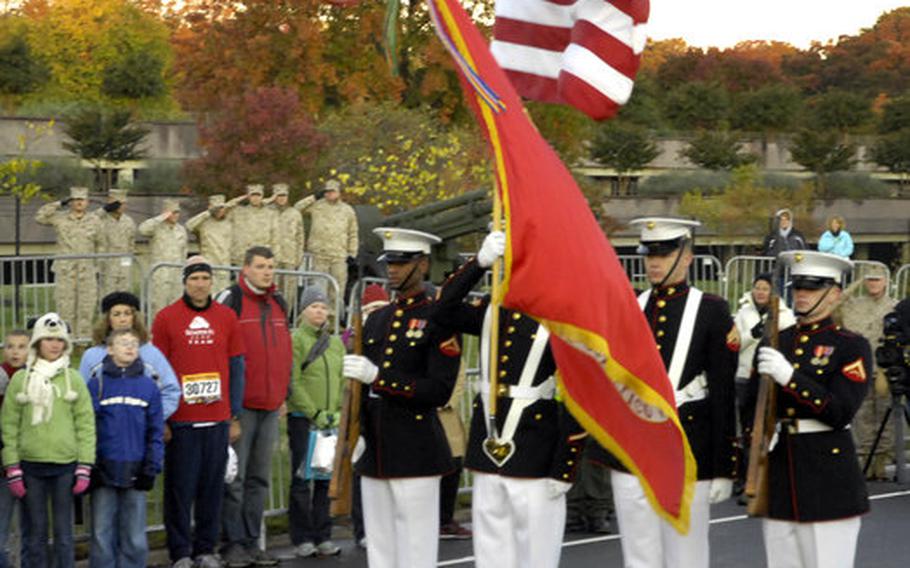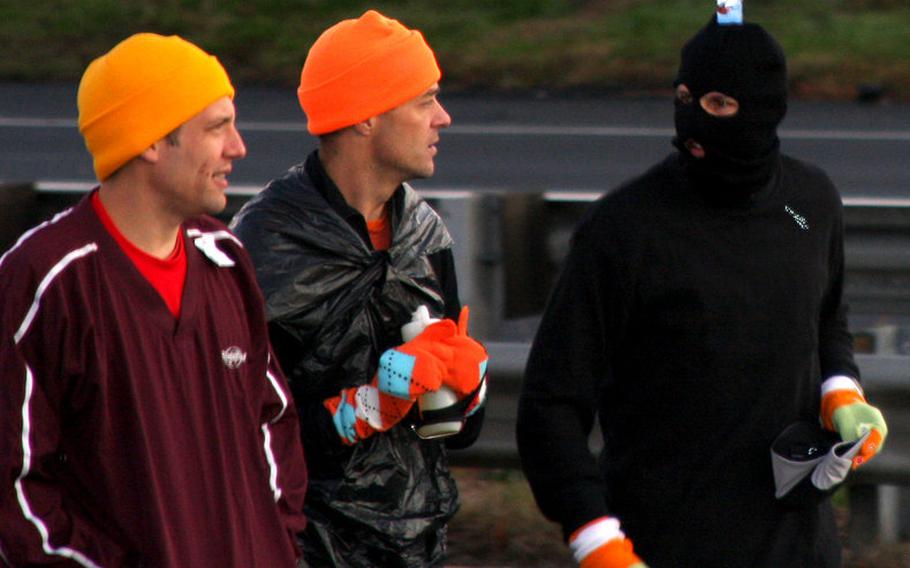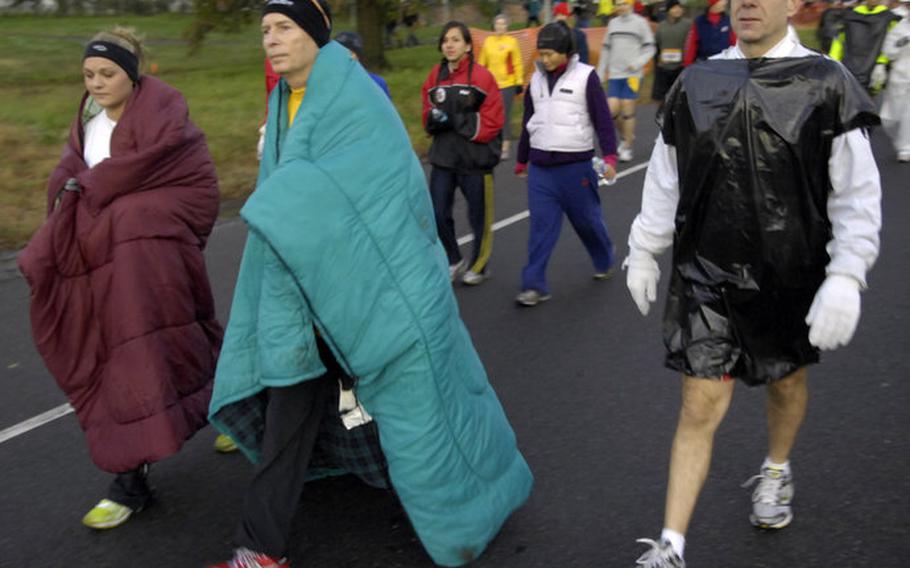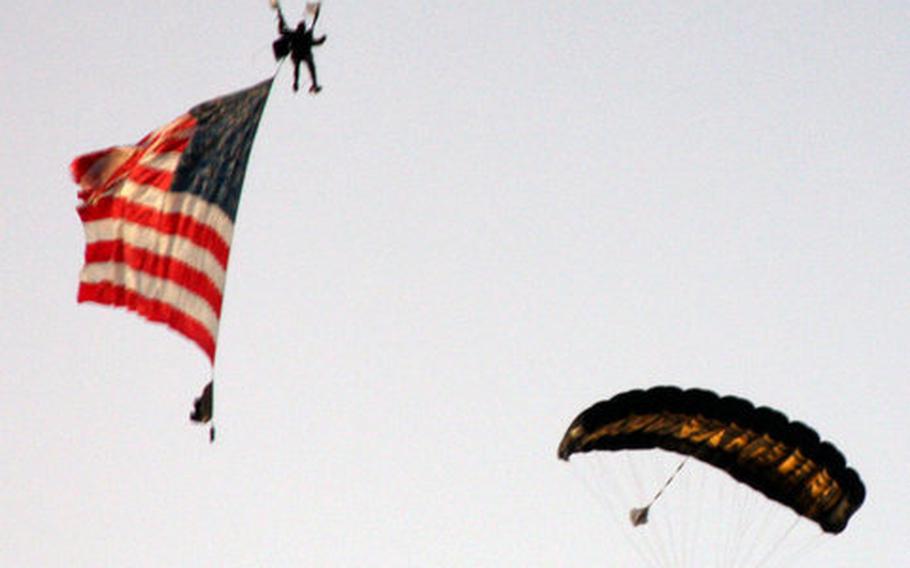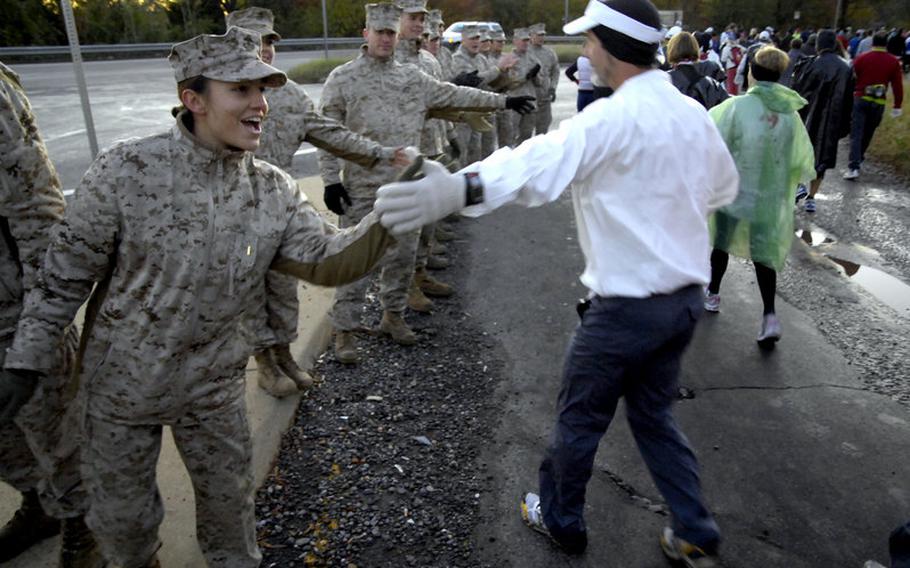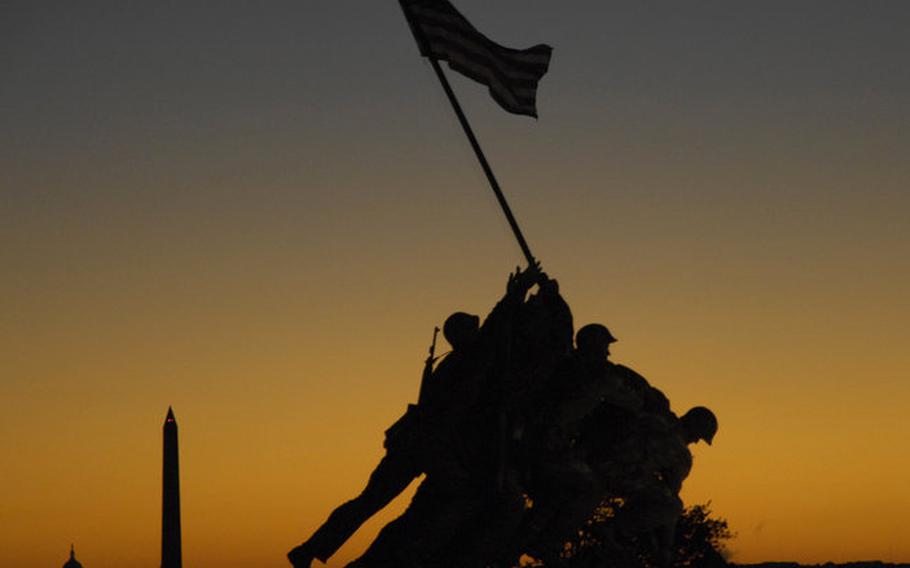 ARLINGTON, Va. — Running for the All-Army team, Reserve 1st Lt. Chad Ware won the 36th annual Marine Corps Marathon Sunday with an unofficial time of 2 hours, 19 minutes and 16 seconds.
"It's a privilege to be able to represent the Army and it's a really unique opportunity to be able to do it for fellow servicemembers from all branches, but to be able to wear the Army singlet is something I am grateful for," said Ware, whose father was also in the Army.
Ware, whose family was stationed in Augsburg and Heidelberg when he was a child, has been running marathons since he was 17 years old, but Sunday marked his personal best time. Still, the last hill proved to be somewhat troublesome for him.
"I started to really feel it the last two miles, but I was able to hold on, thankfully, and I thank the Lord for being able to do that and giving me the strength to make it through first," he said.
More than 30,000 people braved the bitter cold early Sunday morning to participate in the marathon. Some looked like they were dressed more for skiing than running. The previous day's pre-winter storm also turned anything that was not paved into a mud-caked quagmire.
Michael Wardian was the second runner to cross the finish line.
"I was hoping to be first so I'm a little disappointed but it happens and it's one of those things: That's why you race and I just got to work harder next time," Wardian said.
Meanwhile, Coast Guard Lt. j.g. Patrick Fernandez was thrilled to come in third in his first marathon.
"I knew the Marine Corps Marathon is the armed forces championship, and being in the Coast Guard, I wanted a chance to get out there and represent the men and women of the U.S. Coast Guard," Fernandez said.
But during that last painful mile, Fernandez wasn't focused on winning or losing.
"I didn't really know how far anyone was behind me, I was just focusing on making it to the finish," he said.
Navy Lt. Cmdr. Matthew Thomas was the second sailor to finish the race. Like the other runners, Thomas said the last hill was a killer, but he was motivated by watching wounded warriors tackling the hill in their hand-crank chairs.
Currently at the Naval War College in Newport, R.I., he was stationed in Atsugi, Japan from 2006 to 2008
When asked if he has a message for his friends still in Atsugi, Thomas said, "Have some sushi for me."
jeffrey.schogol@stripes.osd.mil
Twitter @jeffschogol
---
---
---
---