AFNORTH's Sawyer chosen as top female athlete
---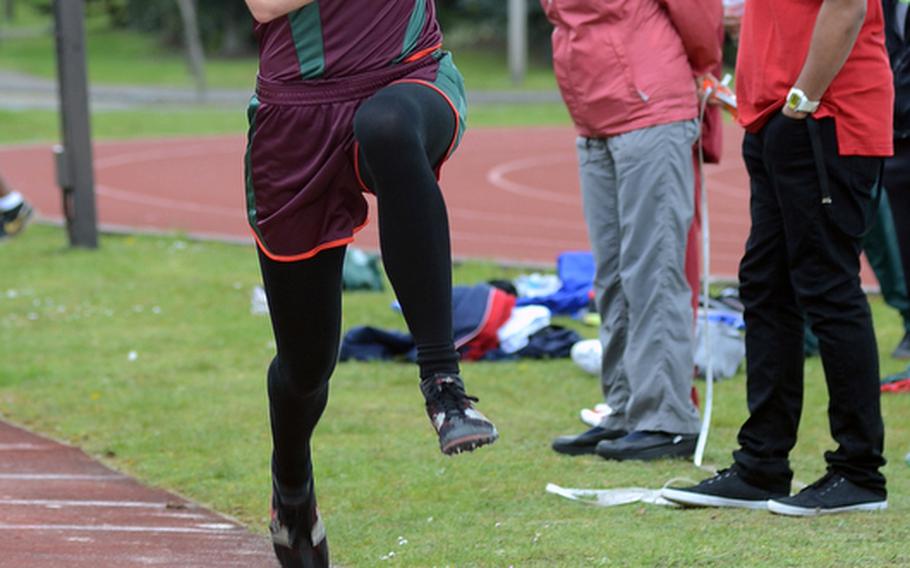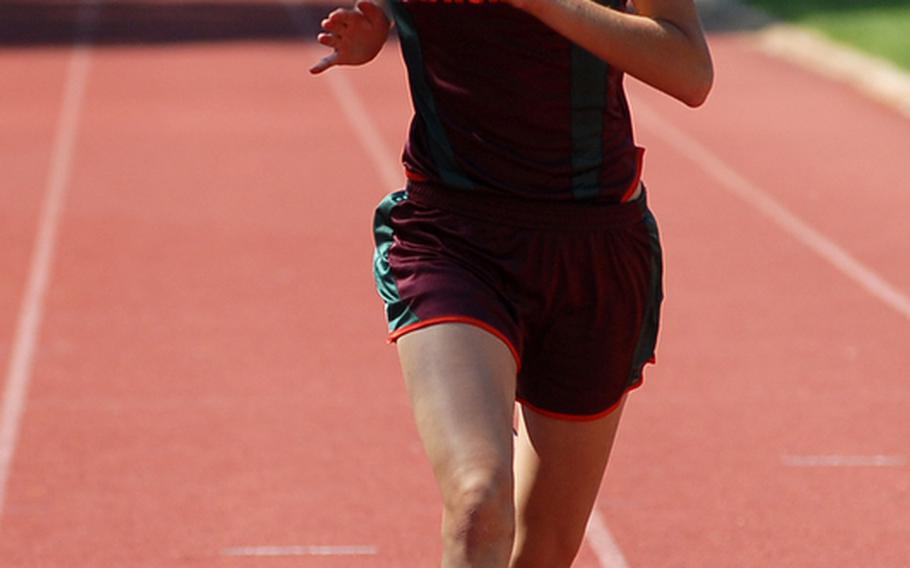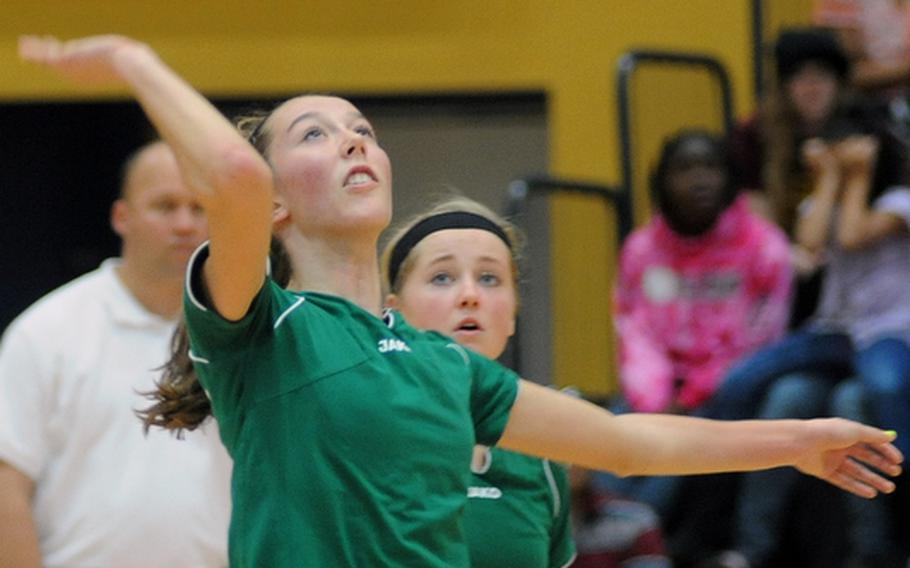 The selection of AFNORTH graduate Sara Sawyer as DODDS-Europe 2012 female Athlete of the Year represents a simple return on investment.
Well, maybe not all that simple.
"She shows up early in the morning at the base gym to lift with us," AFNORTH athletic director Greg Blankenship said by telephone on Thursday, "then comes to school to work on skill-specific drills from 7-8:30. She's done that three times a week for the past three years. She made an investment in herself."
Sound like a drag? Not to Sawyer.
"I try to work hard during the season," she said, "and have fun."
If winning is fun, Sawyer more than fulfilled her goals.
Sawyer, a National Merit scholar bound for the University of Colorado on an Air Force ROTC scholarship, was voted athlete of the year this week by a panel of coaches chaired by Department of Defense Dependents Schools-Europe athletic coordinator Karen Seadore.
Sawyer began her year as an All-Europe middle-hitter after posting a 58 percent kill ratio and coming up with 87 blocks, according to AFNORTH volleyball coach Kevin Padron. Sawyer served at an 82-percent clip.
Sawyer, a 6-foot forward and post player, improved her stellar hoops performance during an All-Europe basketball campaign that saw her snare 190 rebounds and block 119 shots, both team highs. She averaged 8.23 points-per-game, second-best on the team, en route to making the Division II all-tournament team.
Sawyer saved her best for last, running a personal-best 26.86 seconds to win the European championship in the 200 meters and covering an "inches-away-from-a-personal-best" 34 feet, 5.5 inches in taking European gold in the triple-jump. For good measure, she claimed a bronze medal in the long jump with a leap of 15-11.
For all that track success, Sawyer has to prefer that sport to the other two, right?
Wrong.
"I've got to say my favorite sport is volleyball," Sawyer said by telephone on Thursday, "even though I'm worst at it. Volleyball takes a lot of skill. It's more focused."
Not that track is all that dull, she added.
"When I said I liked volleyball best," she said, "I meant that I like it just a tiny bit more than track. I love track."
She earned the European championships' MVP in the field events.
"It definitely was Europeans," Sawyer said when asked about her high point this season. "Everything came together."
Sawyer, who plans to major in environmental engineering at Colorado, said she'll limit her collegiate athletic endeavors to club and intramural sports.
"I plan to join a ton of clubs and play intramurals," she said. "I can't stay away from sports."
Will she miss AFNORTH?
"I've been here seven years," said Sawyer, who turned 18 on Friday. "It's my home. But I'm ready to move on, just like any senior."
---
---
---
---