VIETNAM: MY EXPERIENCE
Raymond P. Keen - Navy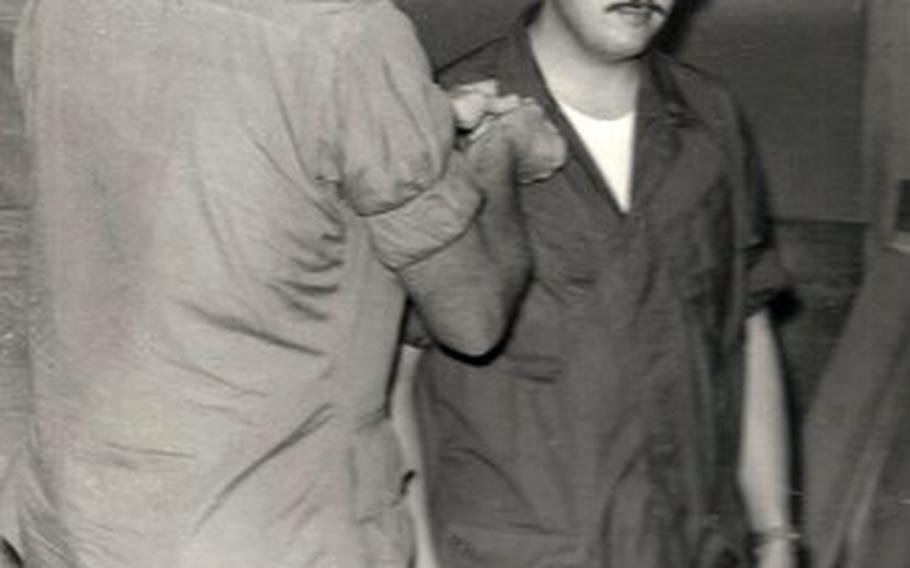 I was a Navy clinical psychologist attached to the 1st Marine Division, 1st Medical Battalion, H & S Company. We were located just outside of the city of Da Nang, close to the airport. It was March 1968. I had the duty watch, which occurred for non-medical officers about once per month. It was late in the evening, about 10 p.m., when two Navy corpsman and an enlisted Marine came to tell me that another enlisted Marine was drunk and/or high on marijuana, and that he was waving a loaded .45 pistol around in a hooch with 15-20 other Marines who were drinking, some heavily.
I looked into the hooch and observed that there was a Marine standing near a table with other Marines sitting, and he was waving his weapon in the air. He looked intoxicated, and others in the hooch said his weapon was loaded. Somehow, strangely, I did not feel that danger was imminent, in spite of the rather dramatic circumstances.
I quietly and calmly approached the Marine, and asked if I could talk with him. I did not try to disarm him or attempt to take away his weapon. He followed me outside the hooch, and I explained that I was a psychologist who also had the watch this night, and I wanted to talk with him in my office up the hill on the compound.
He was meek and soft-spoken, and followed me for a short walk to the NeuroPsychiatry office, where we talked for 10 or 15 minutes about his home, his family and being in Vietnam. He told me that he had only been in country two months. At some point I told him that I would have to call the MPs, and that he had done a good thing to come and talk with me. I asked him for his weapon, and he gave it to me. We talked some more until the MPs came, and the Marine went with them quietly.