GALLERY
From the archives: Thanksgiving in Vietnam, 1967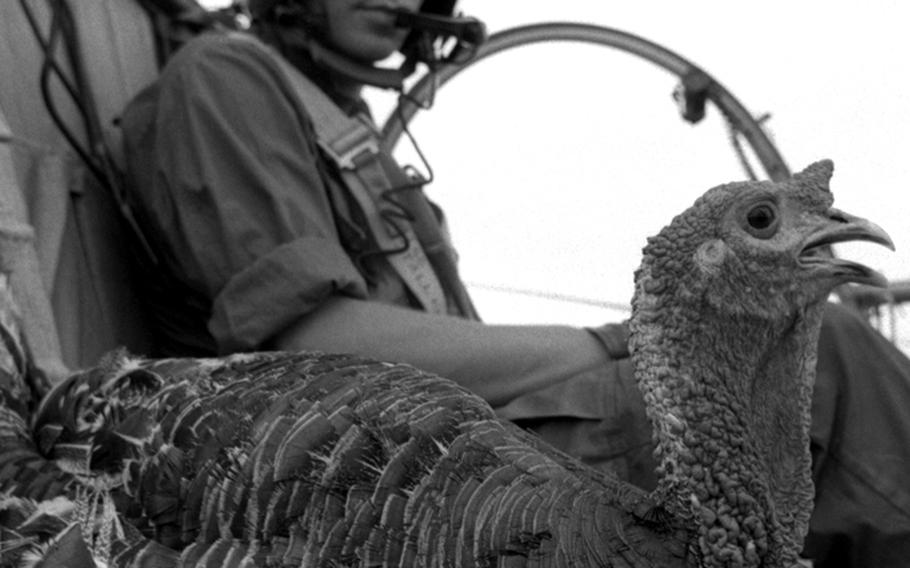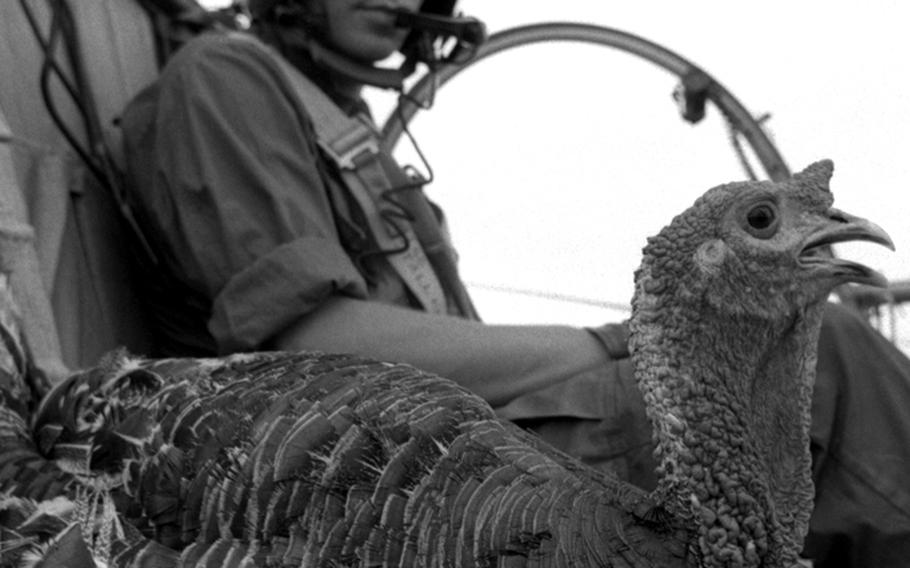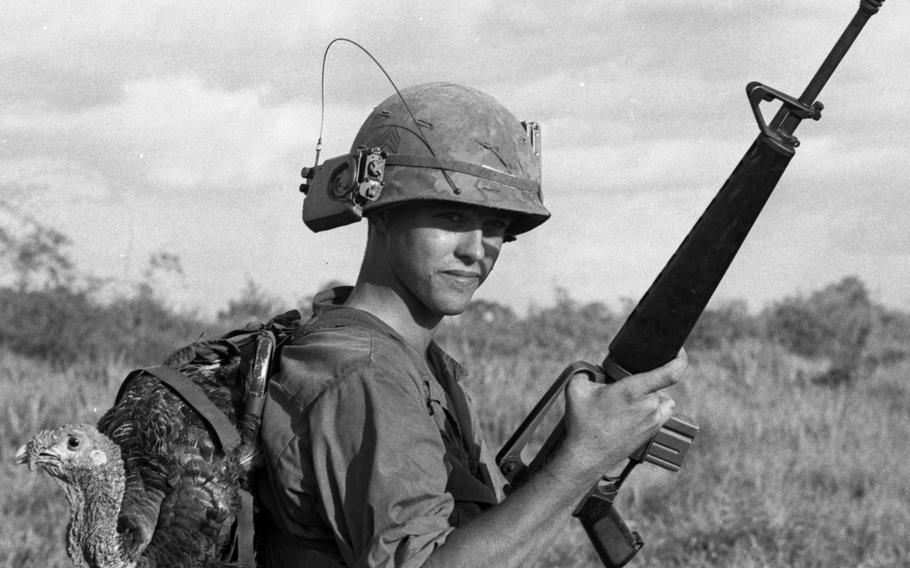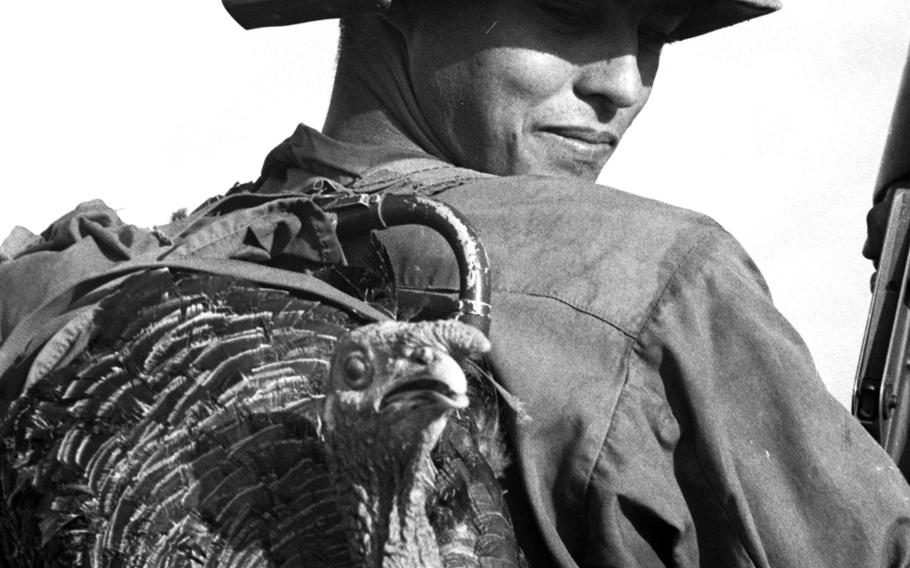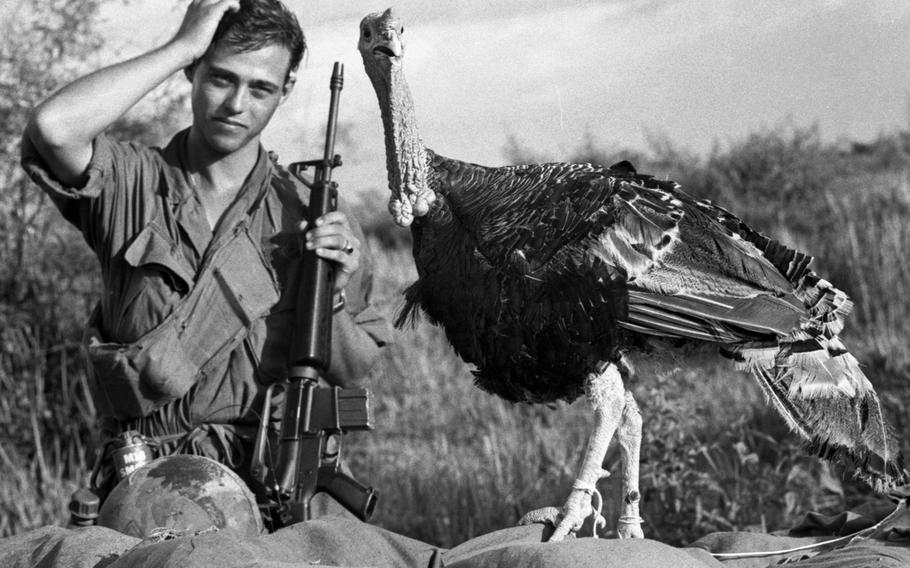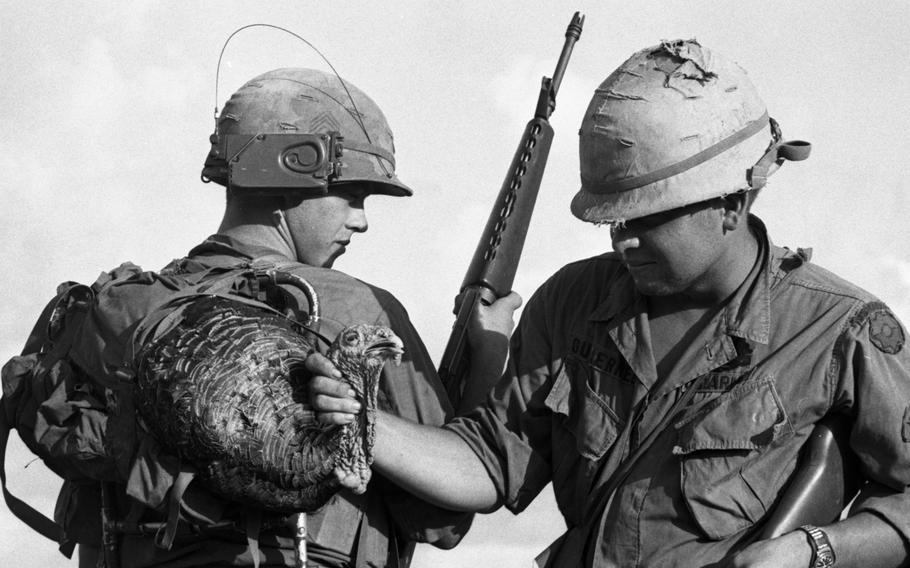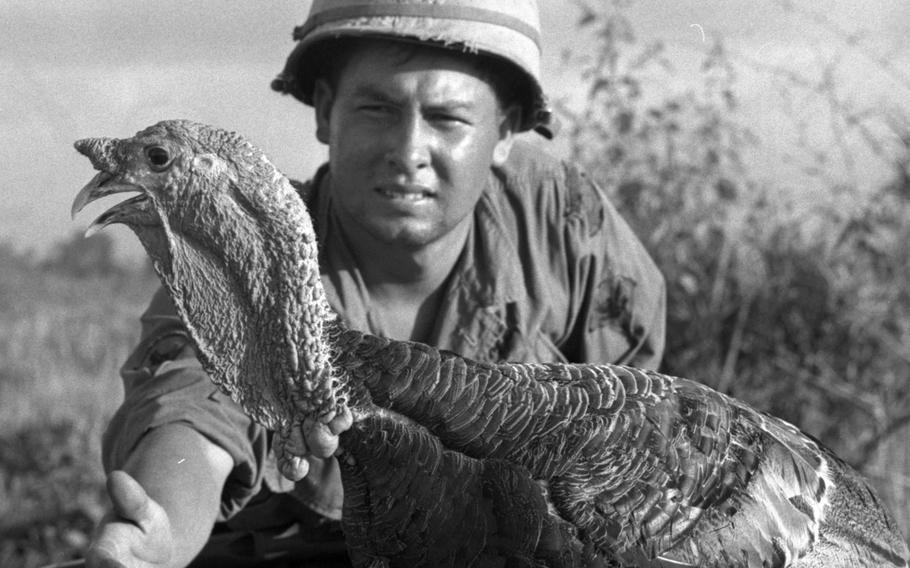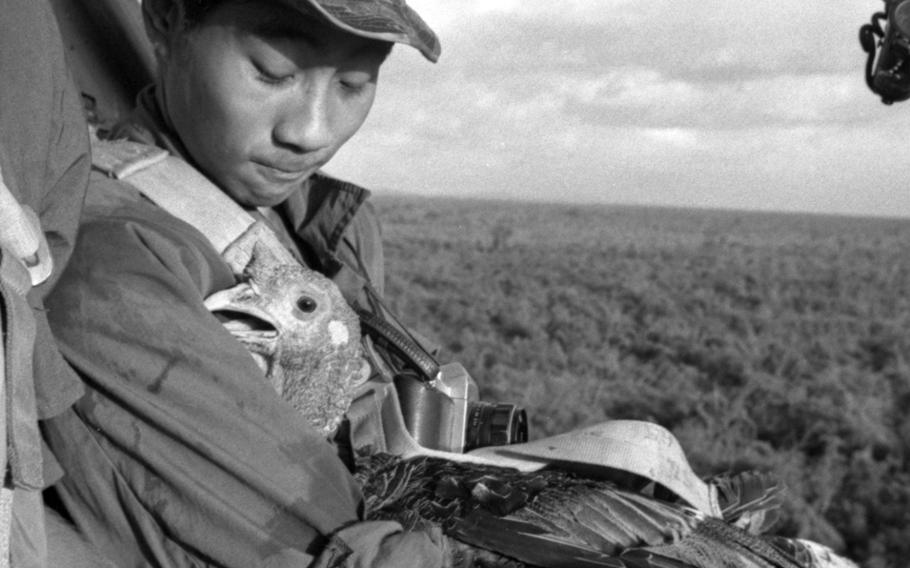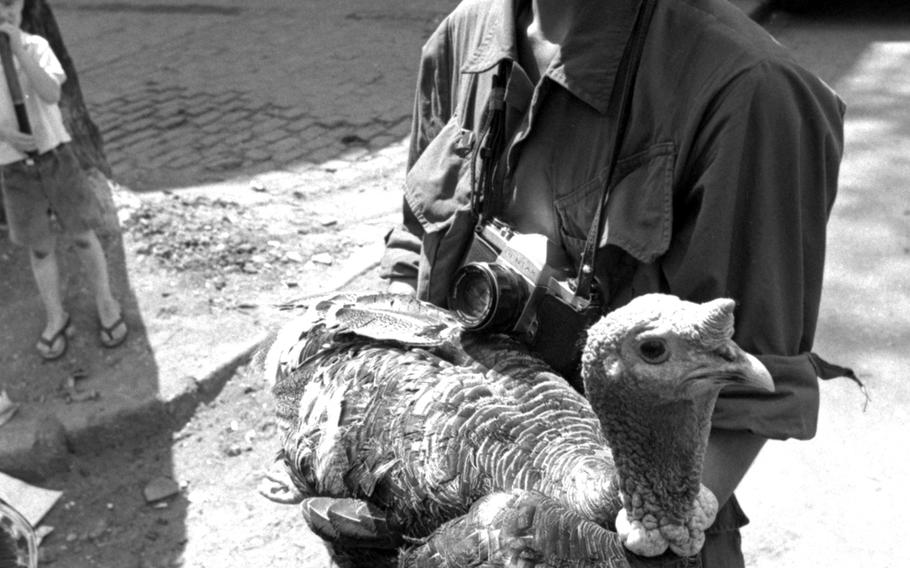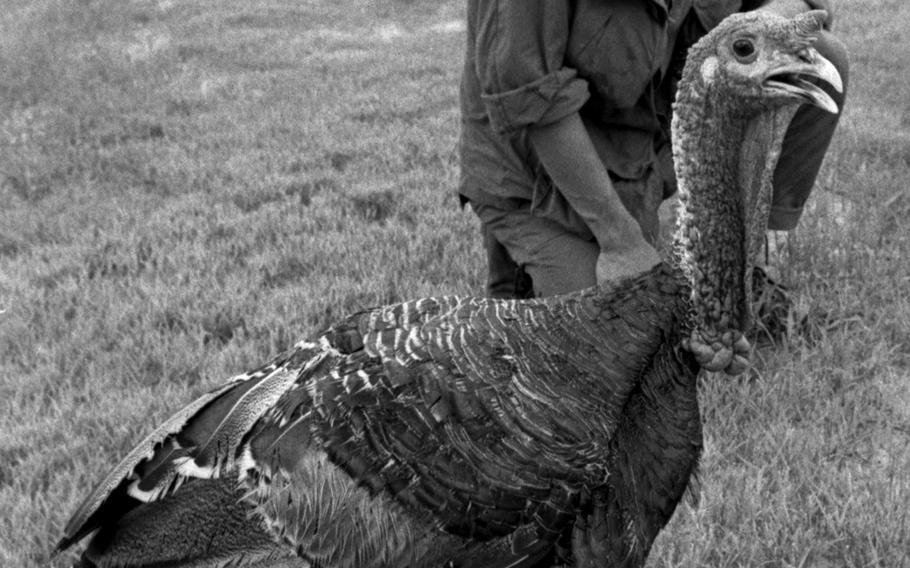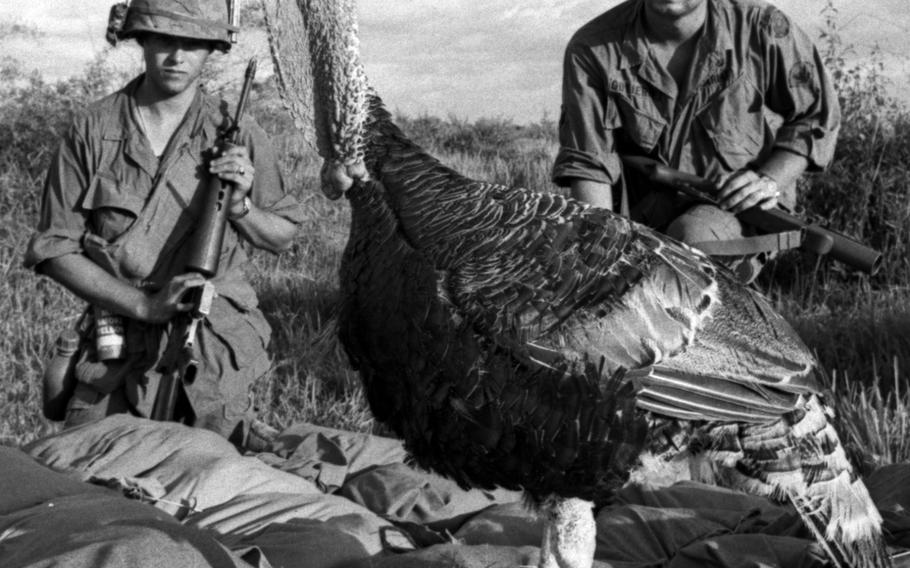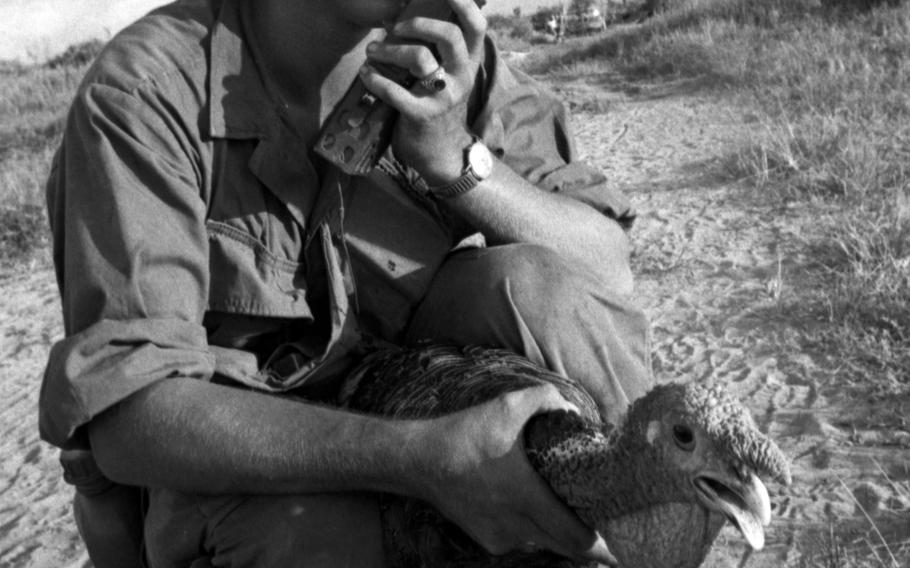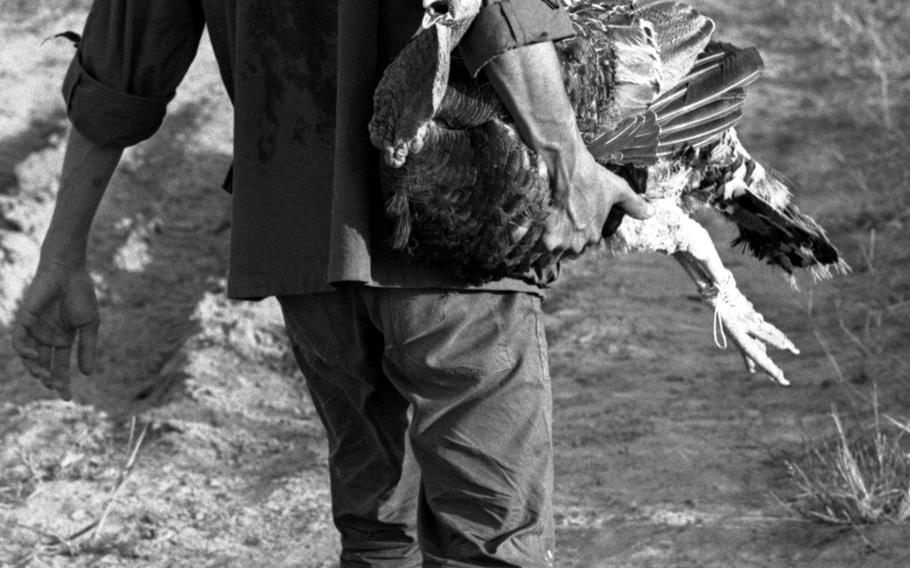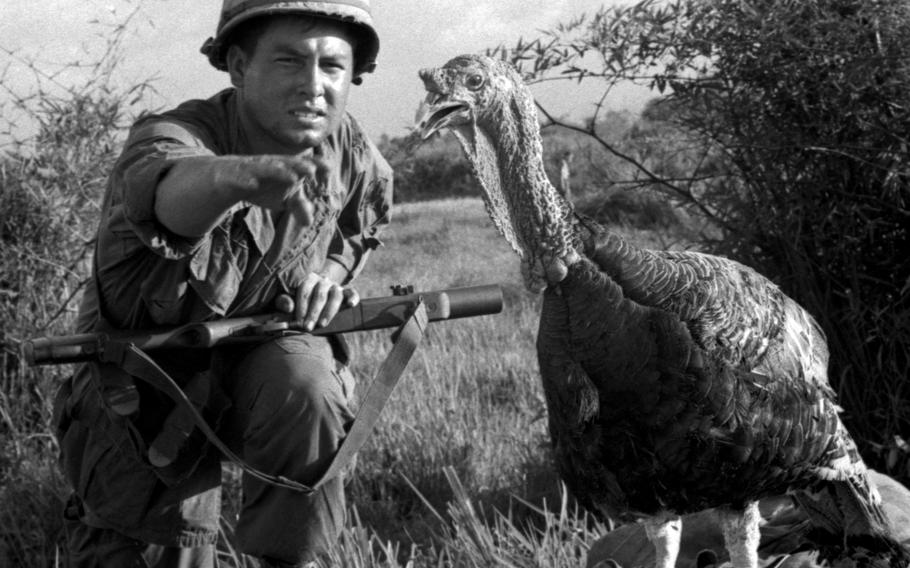 In spite of hundreds of childhood admonitions not to play with their food, some American servicemembers in Vietnam found it hard to resist when their still-gobbling Thanksgiving main course arrived in November, 1967.
The turkey that found its way by helicopter to the 9th Infantry Division was destined for the nearby Bear Cat base camp. It was one of 57,000 sent in to provide as many as possible of the half-million Americans in Vietnam with the traditional holiday feast.
Also rolling through the supply chain for the 1967 meal were 225 tons of boneless turkey meat, 28 tons of cranberry sauce, 15 tons of mixed nuts, eight tons of candy, 11 tons of olives and 33 tons of fruitcake.