2010 DODDS graduation special section
ROTC gives grads a boost
by
Franklin Fisher
June 4, 2010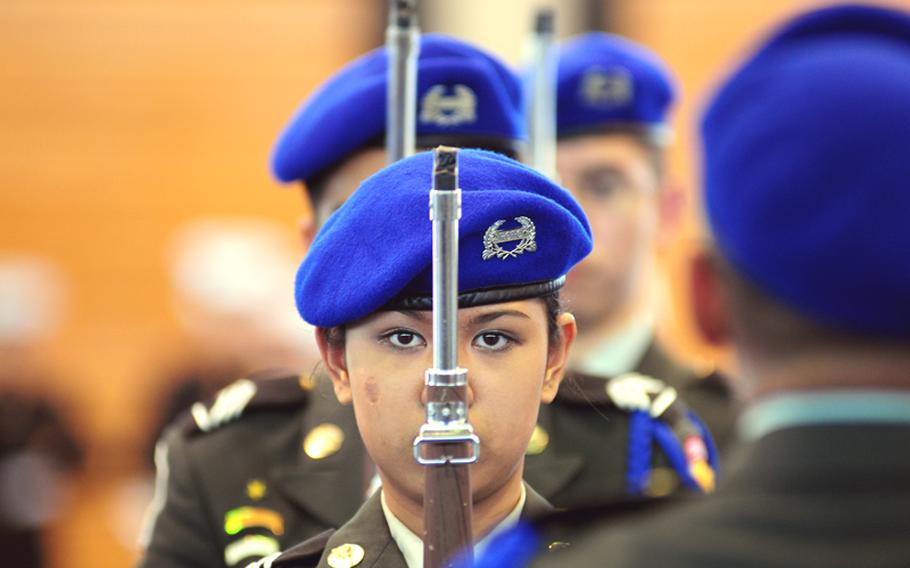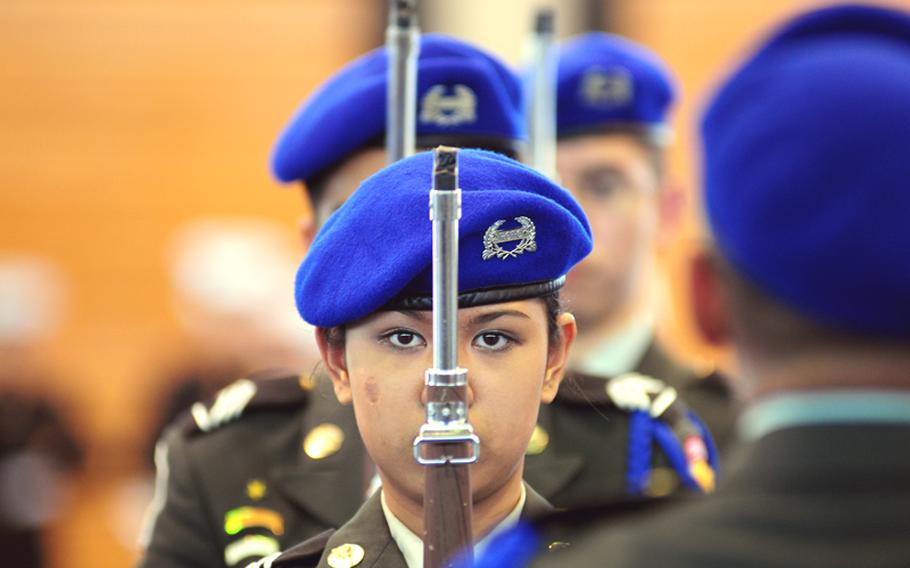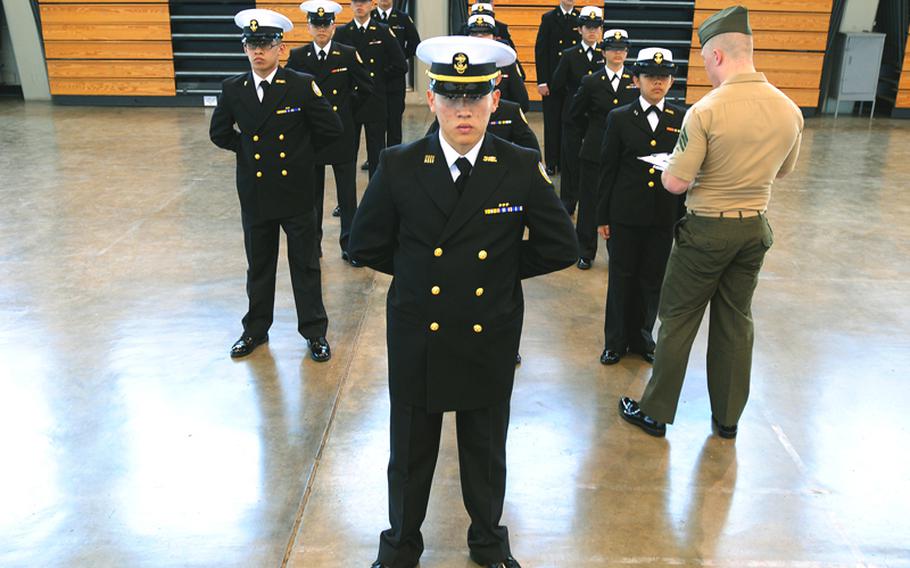 PYEONGTAEK, South Korea -- He's plenty relieved now, he'll tell you, but for a while there, Ryan McDole was "frantically typing" online to see if he'd be getting the Reserve Officer Training Corps scholarship he badly wanted.
"Some of my friends didn't make it, and I was kind of freaking out," he said. "I was really relying on the money from the scholarship to get through, and I also wanted to join the military."
McDole is one of dozens of senior JROTC cadets in the Pacific who have been selected for Reserve Officer Training Corps scholarships or for coveted appointments to one of the national service academies.
For McDole, his ROTC scholarship to attend St. Louis University in St. Louis will mean not only a route to becoming a U.S. Air Force officer after college, but $18,000 in tuition each of his last three years.
McDole said Air Force JROTC gave him valuable training for his future.
"You learn to take charge or to take orders," McDole said. "You learn responsibility. You learn integrity. You do what's right even when others aren't looking."
Lee Schade, 17, of Seoul American High School, is headed to the U.S. Military Academy at West Point. Schade also received ROTC scholarship offers from two schools — Norwich University and University of Dubuque — and offers of appointment to the Coast Guard and Air Force academies.
"I think, out of everything, I most benefited from acting as a leader, being more assertive and responsible," she said.
---
---
---
---