Mount Kokuzo: A moderate climb with stunning views
by
Travis J. Tritten
May 30, 2010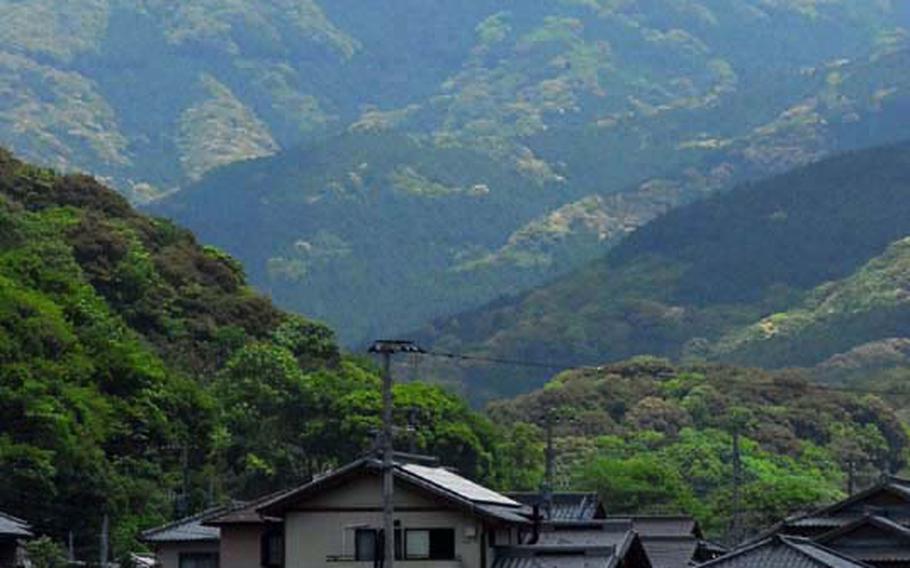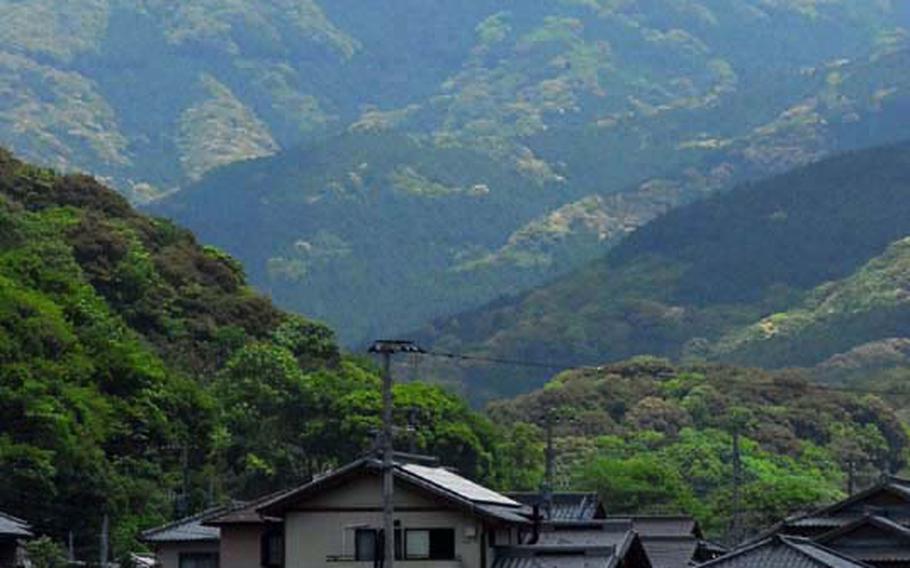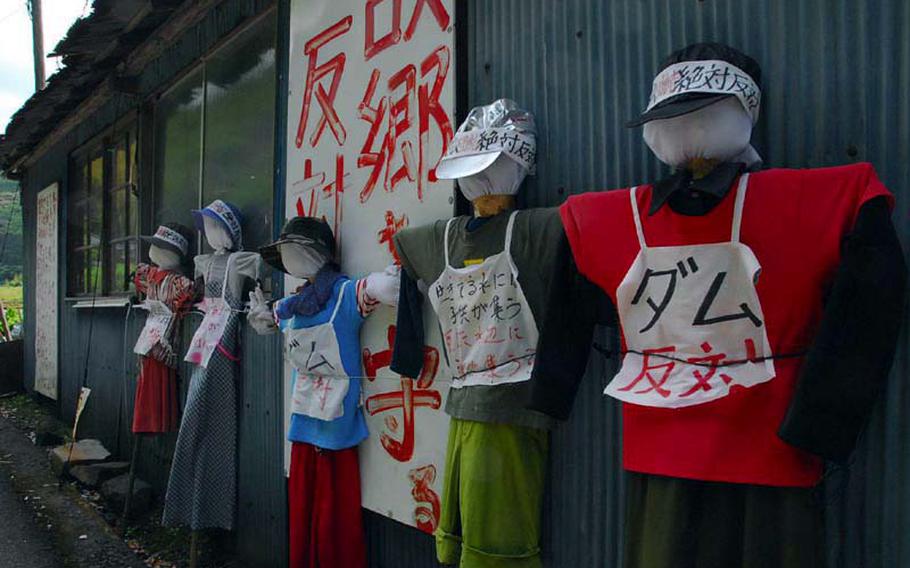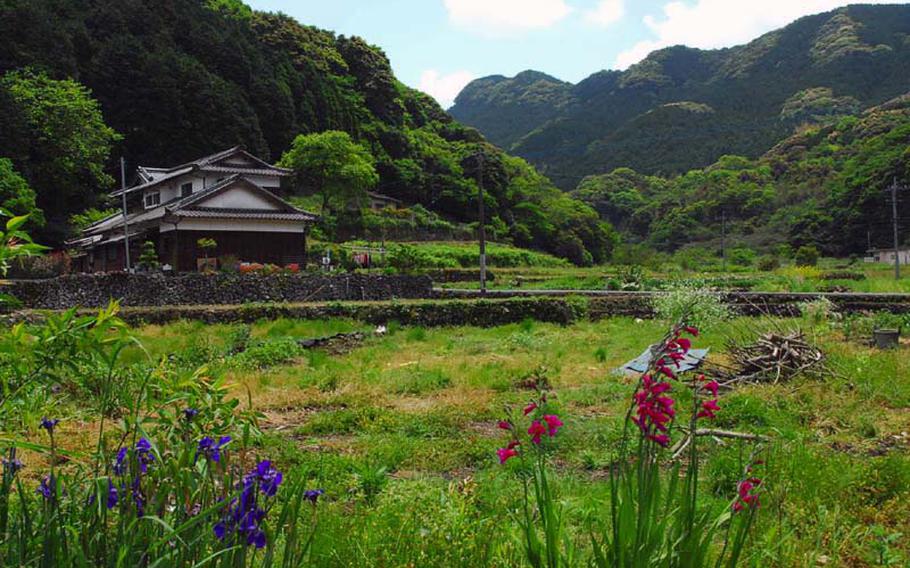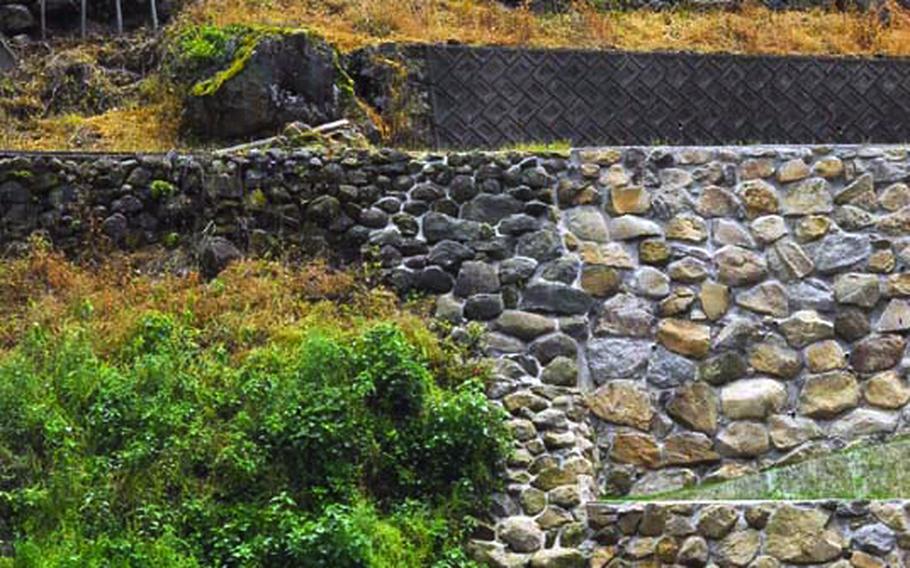 Looking out from the top of Mount Kokuzo, there is only the hum of insects, patches of pink wildflowers and a 1,994-foot drop to the seashore in the distance.
Kokuzo — one of the highest points between this U.S. Navy port and Nagasaki city — is like a giant green tooth poking up from Sasebo's mountainous southern skyline.
The distinctive peak and the neighboring Ishiki Valley attract day hikers, tourists and locals with panoramic views, old farms and pure spring water.
The trip to Kokuzo begins just outside the seaside village of Kawatana at the entrance of the picturesque valley.
Despite its beauty, the valley's future has remained uncertain for decades. The Japanese prefectural government has a controversial plan to flood a section of Ishiki for a reservoir to feed Sasebo's water needs. Many residents were paid to relocate, but other old farms remain for now.
The Ishiki farmhouses and fields hang from the mountainsides on hand-laid stone terraces. The narrow valley road takes visitors past the hamlets and lush gardens as it makes a slow ascent to Kokuzo.
A public spring sits amid bright green tea fields just before the valley becomes mountain. The free water is prized for brewing tea and visitors can bottle it to take home or up the mountain.
From there, the road climbs steeply out of the valley and into a pine and fern forest. The trail head sits above a steep switchback and is marked by a posted map.
Kokuzo is a moderate climb and can be relatively quick and easy depending on fitness, footwear and the trail taken. Comfortable shoes with a raised tread are highly advised.
The steep path passes through a managed forest of pines, which grow as straight and smooth as telephone poles, before giving way to an older hardwood forests and some rocky cliffs.
Early on, a sign marks a split in the trail and hikers must make a decision. A left fork leads to an easier 30-minute route to the summit with some brief climbing. The right fork leads to a more vigorous hike that takes nearly an hour and includes more climbing along rocky outcroppings.
Both trails are lined with ropes and chains for balance in areas where the trail is more difficult. While the trail is not dangerous, it can be daunting for young children or those not used to hiking.
Meanwhile, Kokuzo's summit is the real payoff of the hike.
At the top, Omura Bay stretches out into the hazy distance and mountain lizards dart along a stone Shinto shrine. A quiet calm hangs in the air.
The smooth stones — heated by the sun on clear days — are a place to rest, enjoy the stunning view and have lunch.