Stark witness: Memorial stands at former Nazi camp
by
Steven Beardsley
September 26, 2011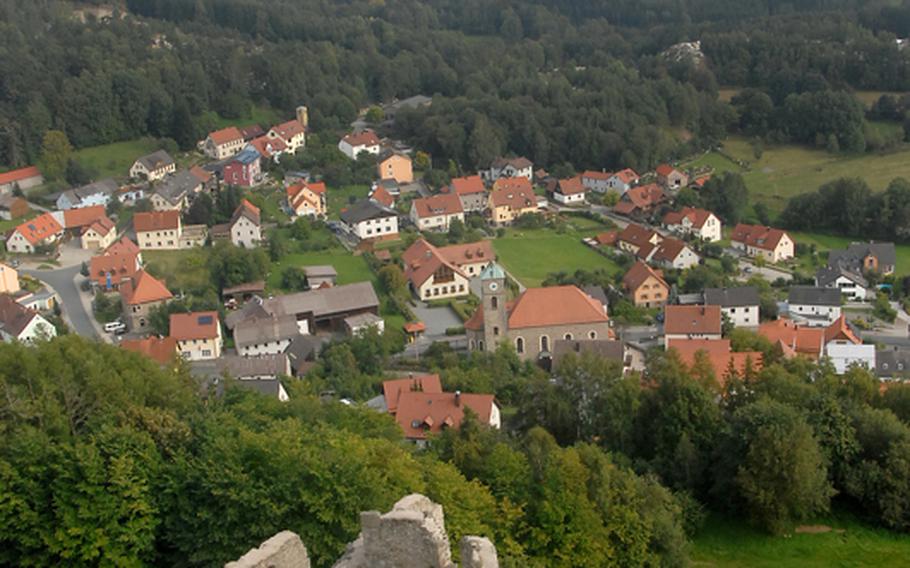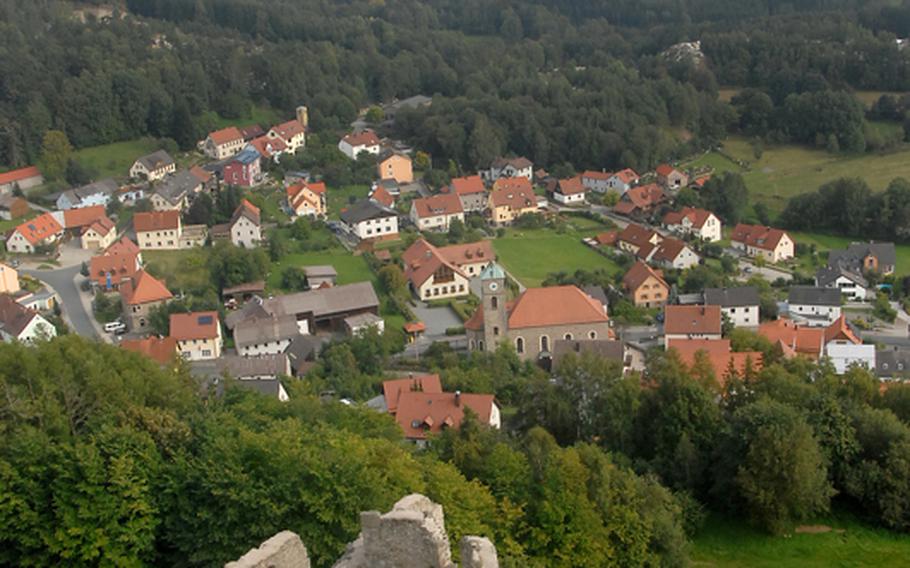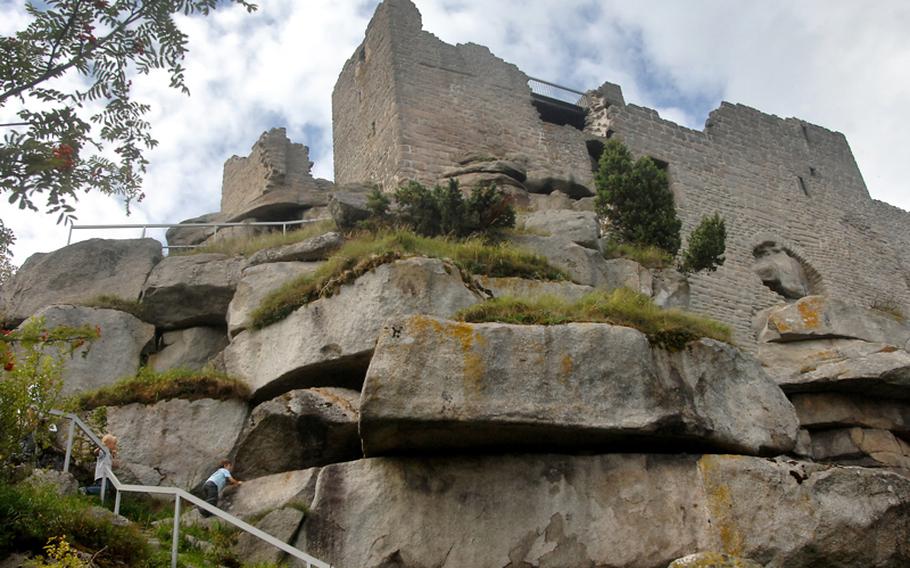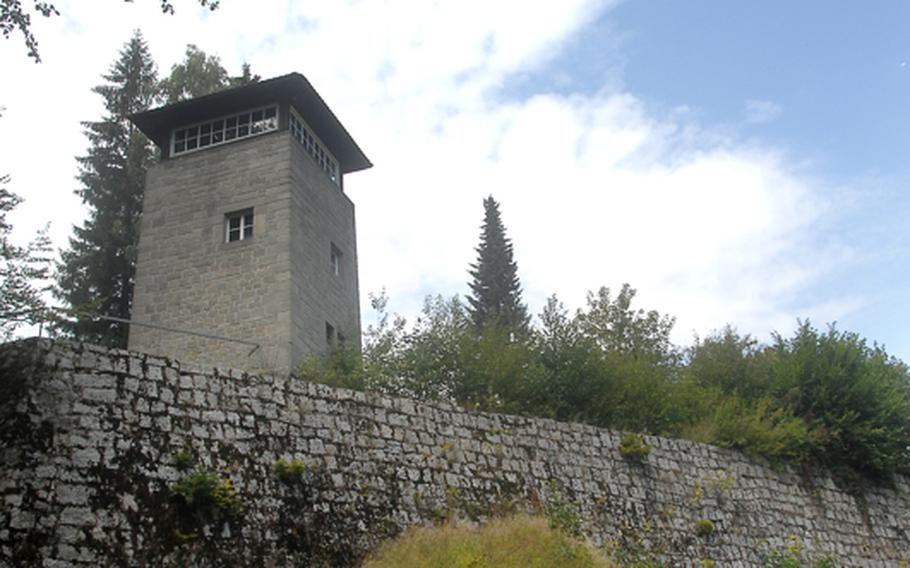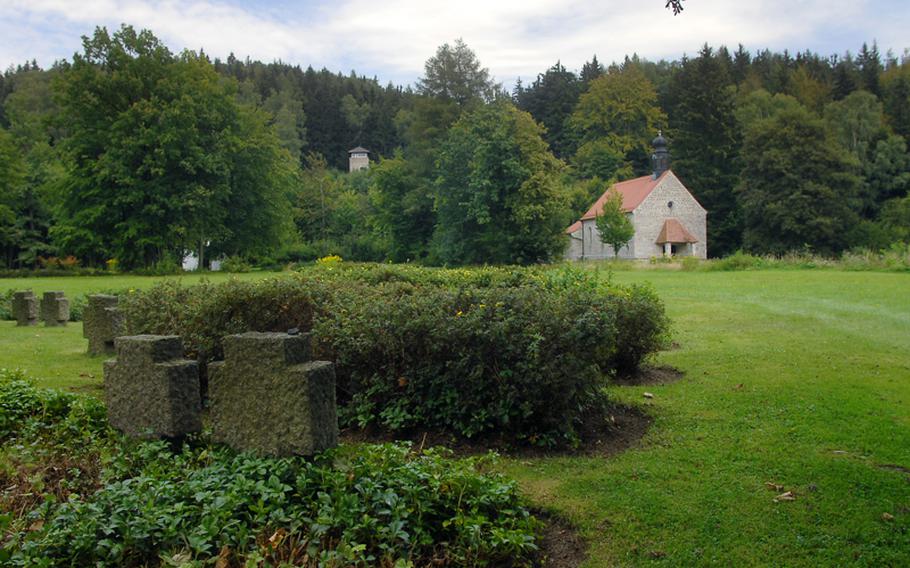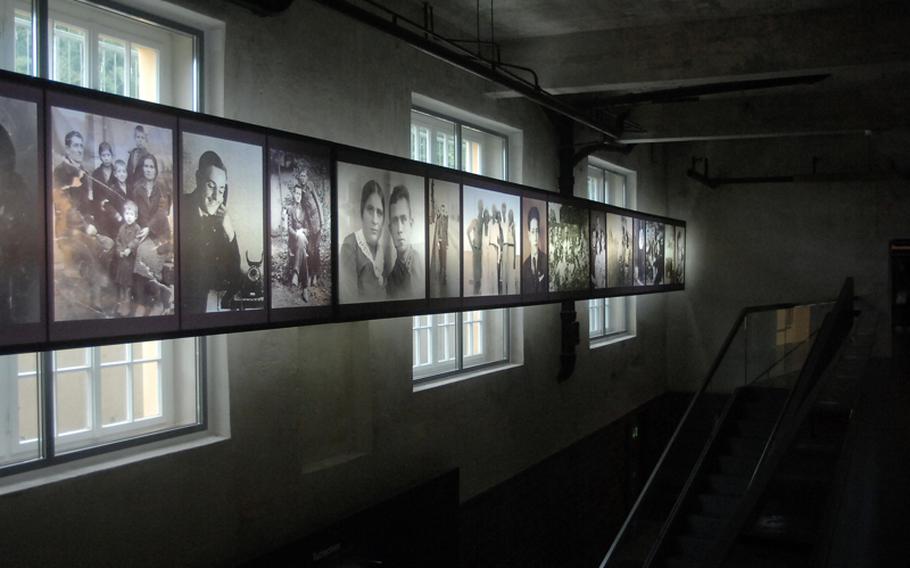 Arbeit macht frei was a phrase commonly posted at the gates to Nazi Germany's concentration camps: "Work sets one free."
It didn't, of course, and for many prisoners, liberation came only with death. Today, the toils and struggles of Nazi victims at one camp near the Grafenwöhr Training Area are remembered in a well-kept memorial on its former grounds.
KZ-Gedenkstätte Flossenbürg recalls the estimated 30,000 prisoners who died in the camp, its subcamps or along evacuation "death marches" before the camp's liberation in April 1945. Many of its prisoners labored in the town's granite quarries, digging stone intended for the Nazis' grandiose rally grounds in nearby Nuremberg.
A 45-minute drive from Grafenwöhr, the Flossenbürg memorial was well worth the visit my wife and I made on a recent weekday afternoon.
Built in 1938 as a labor camp for criminals, Flossenbürg expanded with Nazi social policies and the war on the Eastern front. Prisoners, most from Poland, the Soviet Union and nearby countries, lived elbow-to-elbow in wooden barracks that offered meager winter shelter.
They died from disease, from the toll of work and from execution. Hangings were held regularly during prisoner roll call, and they grew more frequent with time, claiming nearly 1,500 lives in the camp's final year.
Among them were Dietrich Bonhöffer, an influential Lutheran theologian and Nazi opponent, and seven Resistance leaders linked to the July 20, 1944, assassination attempt on Adolf Hitler.
A former laundry building now houses the memorial's permanent exhibit, tracing the history of town and camp. Downstairs, visitors can tour the original disinfection and laundry rooms. All exhibits are translated into English.
Much of Flossenbürg needs no translation, however. Original guard towers and fence posts remain. The crematorium rests at the bottom of the "Valley of Death," a steep depression at the camp's rear.
Before leaving, we ran into Command Sgt. Maj. Dennis Zavodsky, 44, of the 7th Army Joint Multinational Training Command, who was touring the site with his wife, Tamatha, 44, and their son, Raider, 18.
New to the area, the family planned visits to two more sites in conjunction with their trip to Flossenbürg — the ruins of a granite castle, Burgruine Flossenbürg, atop a nearby hill, and the Nazi party rally grounds in Nuremberg, about an hour from Grafenwöhr.
We followed their advice. The overlook atop the ruins offers a spectacular panorama of the Oberpfalz region, peering down into several of Flossenbürg's granite quarries and across to former SS cabins that still loom over the camp.
In Nuremberg, visitors can tour the unfinished Congress Hall, built in part with stone from Flossenbürg.
Just one example of Hitler's grand architectural plans, the horseshoe-shaped hall is a reminder that not only did prisoners at Flossenbürg fail to win their freedom through work, their work failed to find a dignified use.
On the QT ...
DirectionsKZ-Gedenkstätte Flossenbürg is easily found by taking A93 north from Weiden to exit 21a, Neustadt a.d. Waldnaab and heading east on B15. Highway signs for the memorial will guide you the rest of the way, some 15 to 20 minutes. To get to Weiden and A93, take B470 east from Eschenbach. NearbyYou'll spy the castle ruins above Flossenbürg long before you arrive in town. To access them, park in front of the hillside cemetery in the middle of town (you'll pass it on your left just before reaching the memorial site, or on your right upon returning). After parking, walk uphill and take a left at Gaisthalweg to find the dirt trail head. The uphill hike takes five minutes. The views are well worth it.
Times The memorial is open daily from 9 a.m. to 5 p.m. between March and November. Between December and February, the closing time moves to 4 p.m. The memorial is closed on Dec. 24, 25 and 26 and Jan. 1. Allow a few hours to tour the site.
CostsAdmission to the memorial is free. Several pamphlets and books are sold at the permanent exhibition hall, but few are in English.
InformationSee www.gedenkstaette-flossenbuerg.de, (with an English option) for hours, directions, nearby restaurants and a brief history of the camp.
English pamphlets and maps are available at the memorial's main exhibit hall, and signs throughout the site are translated into English.
For a guided tour, call 09603-9039010 between 8:30 a.m. and 12:30 p.m. Monday through Wednesday and Friday. Call between noon and 4 p.m. Thursday.
— Steven Beardsley
---
---
---