Caorle: Italian tourist town is a good bet for quick beach getaways
---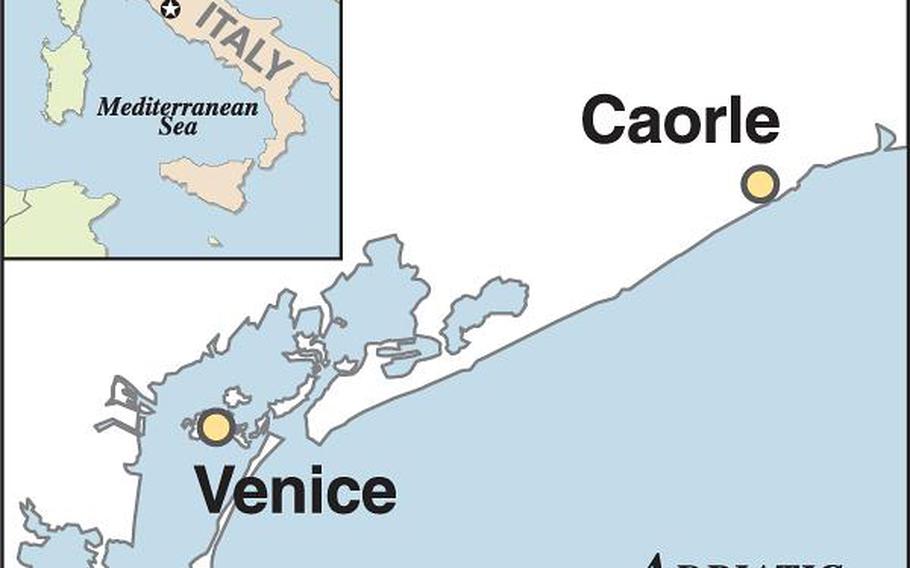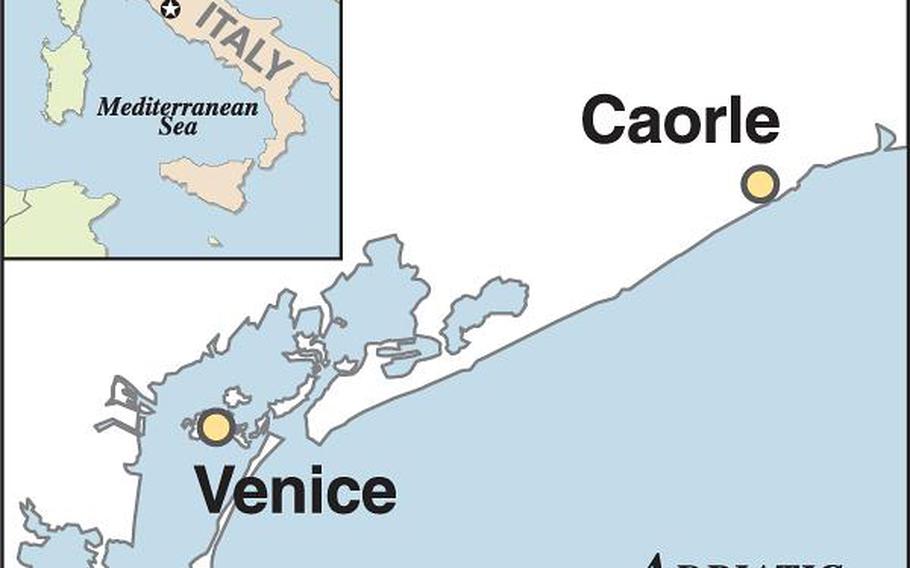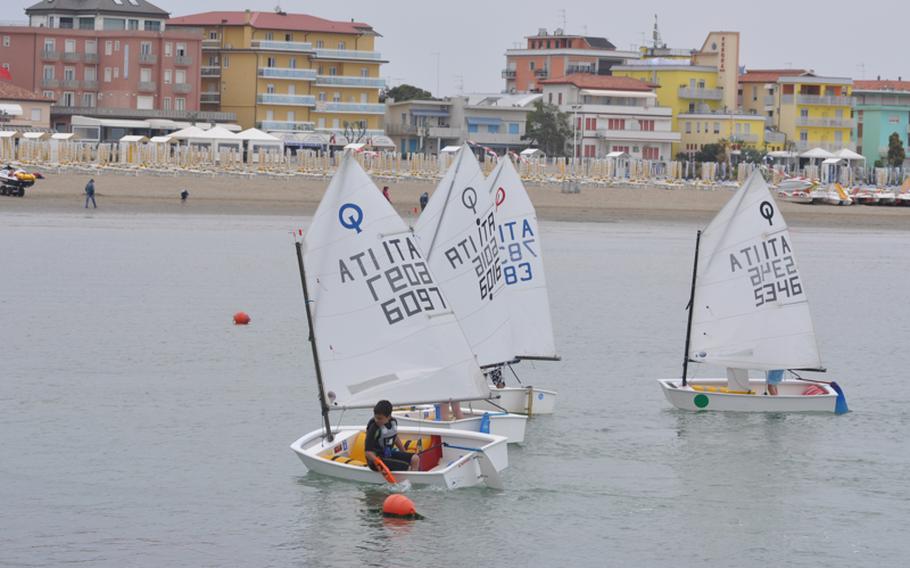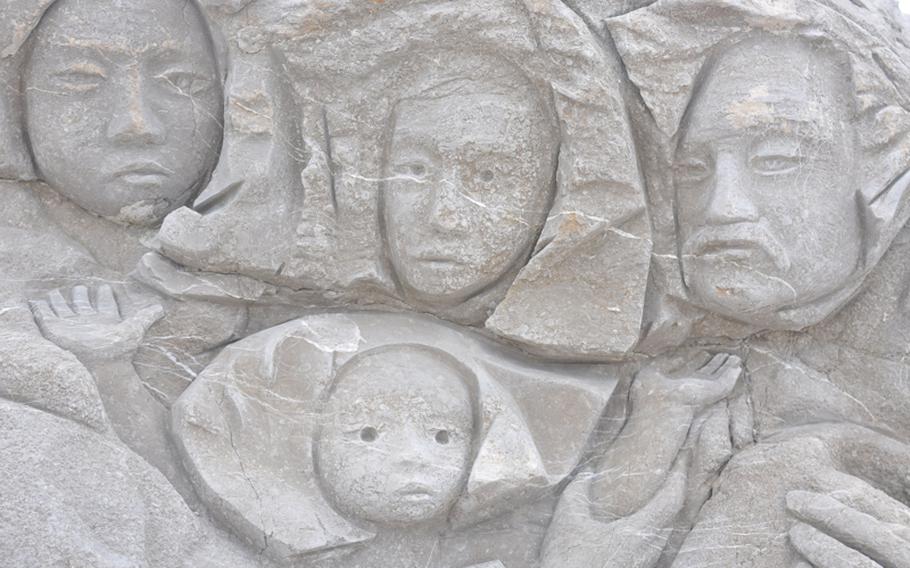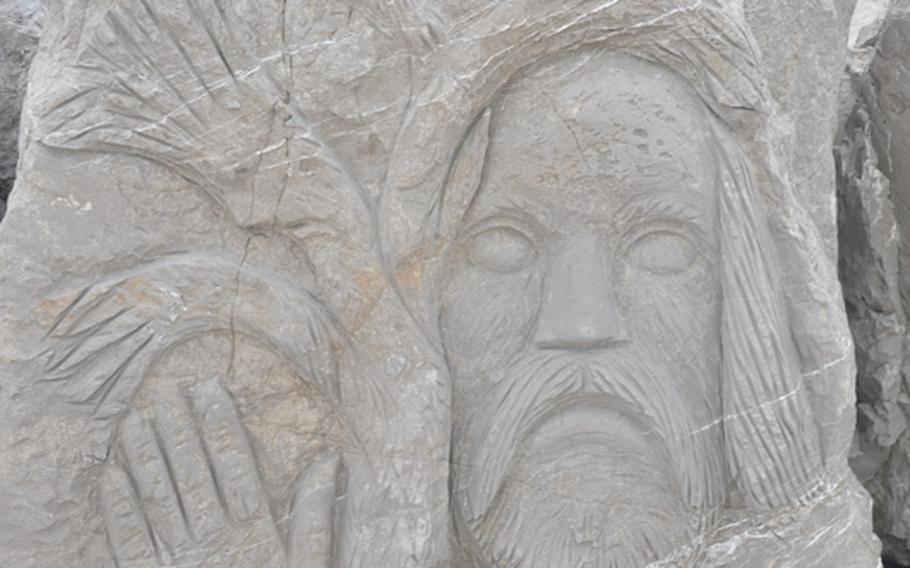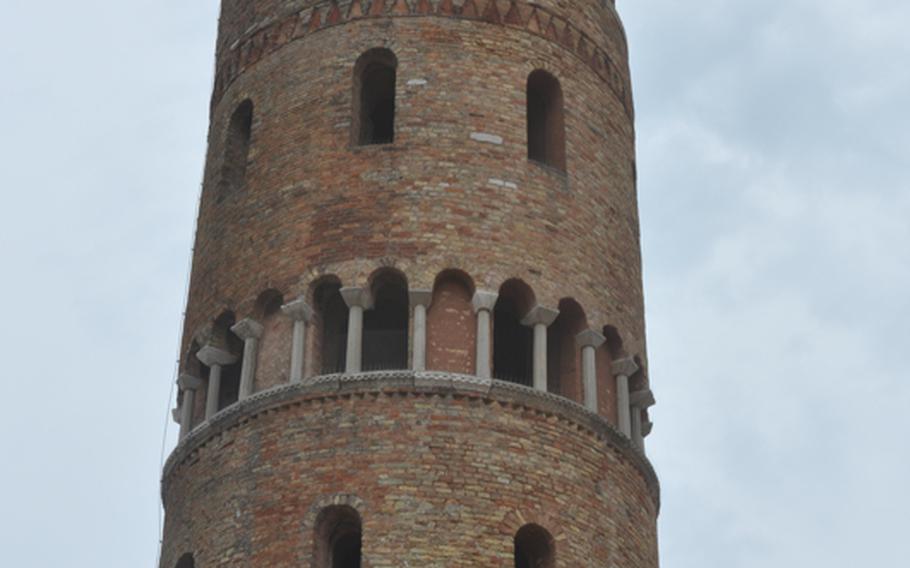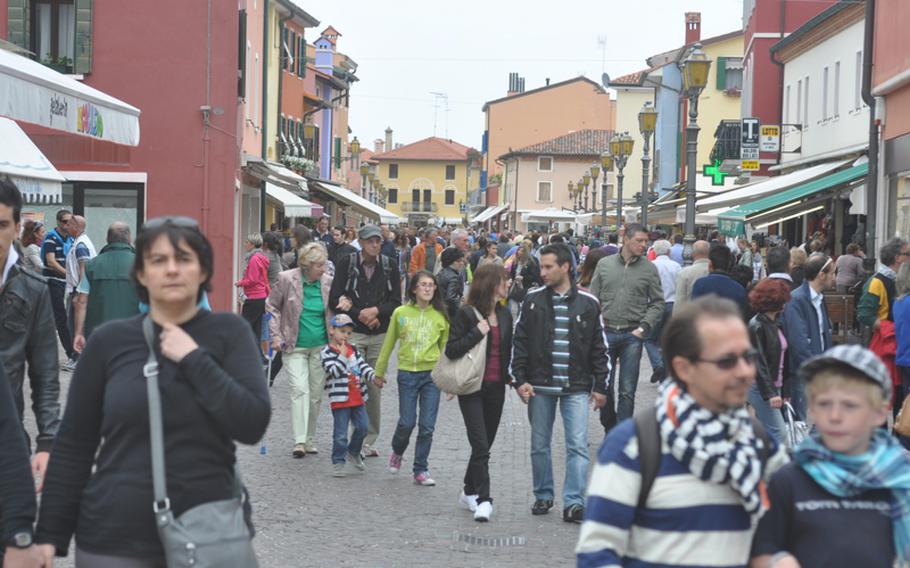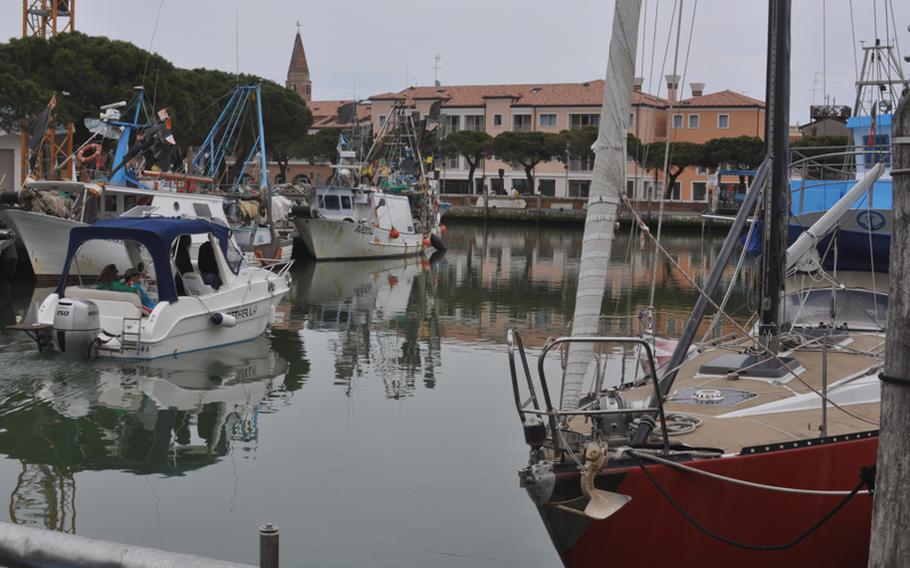 Visit several of the seaside towns in northern Italy between Venice and Trieste and it's not hard to imagine that if tourists weren't around, the communities wouldn't be either.
That's not the case with Caorle, though.
Yes, it has a beach. Yes, that seems to be the primary reason most tourists — Italian and German alike — flock there in droves during the summer months. But it also has a little history and other activities that don't involve worrying if you've applied enough sunscreen.
Exactly how much history, however, is a bit fuzzy. Caorle's origins date at least as far back as Roman times. And amid the 20th and 21st century buildings designed to accommodate tourists, there are also some older sites.
Most notable are the Cattedrale di Santo Stefano (Cathedral of St. Stefan or St. Stephen in English – take your pick) and its bell tower. The two date to the 11th century. Take a break from the sun and tour the interior. It's pretty easy to find, as the bell tower is clearly visible from the nearby beach. The church and tower are at the northwestern end of the city center. Shops and restaurants fill many of the buildings to the east and south.
The scenic pedestrian path meanders between the bell tower and beach and follows the rocks that form the breakwater separating much of the city from the Adriatic Sea. The rocks, many carved by various artists into myriad shapes and themes, are tourist attractions of their own.
Those who like to fish might be able to talk (and/or pay) their way onto one of the fishing boats that head out daily into the Adriatic, even if those boats aren't designed for tourists. The fishermen bring in a variety of seafood specialties that fill up stores and restaurants throughout the region.
The tourist office, in the southeastern part of the city center, can provide details on boating and has information on biking and walking trails that jut out from Caorle. There are a few nature parks nearby that attract bird watchers and those interested in getting away from the crowds.
For those who like crowds, there's the beach. Like many northern Italian beaches, vendors (mostly local hotels) offer beach lounge chairs, umbrellas and other amenities in row after row (after row, after row), taking up large sections of the beach. Visitors will have to pay to use those amenities, and setting up your own blanket or towel in those areas is frowned upon if not outright prohibited. There are a few spots in Caorle to stake out a small section of beach on your own, though.
For those wanting to enjoy the water without the trouble of getting saltwater in their eyes or sand in their swimsuits, Caorle boasts a water park. Aquafollie features water slides and pools.
Those on a budget can simply grab a gelato or two and stroll past the shops and the sculpted rocks or dip their feet in the sea before heading home.
On the QTDirections: Caorle is located about 12 miles south of the A4 autostrada between Venice and Trieste. It's just less than an hour's drive on a traffic-free day from Aviano Air Base via the A28 and taking the Santo Stino di Livenza exit from the A4. It's a bit longer of a drive from Vicenza. Those from Aviano also have the option of taking a more leisurely route and never driving on the A4, getting to Caorle via a series of smaller roads. There are plenty of directional signs either way. Give yourself extra time in summer, as traffic can back up for miles.
Times: If you want to avoid a crush of Italian and German tourists, stay away on a summer weekend or holiday period. Shop hours vary, with some closing midafternoon for riposo, or break. The Aquafollie water park is open 10 a.m.-6 p.m. daily in summer.
Costs: Toll charge is 1.60 euros to take the small stretch of the A4 from Portogruaro to San Stino di Livenza. Expect to pay several times that on the longer drive from Vicenza. Like many Italian beaches, a good part of is controlled by nearby hotels that charge varying prices for use of chairs, umbrellas and other amenities. Admission to the Aquafollie water park is 17 euros for adults and 14 euros for children 4 feet, 3 inches or shorter.
Food: Caorle's fishing fleet brings in one of the biggest hauls in the northern Adriatic Sea on most days. So expect to see fish, octopus or eel on the menu in most restaurants.
Information: The tourist office is located in the southeastern part of the city center. English spoken. Open 9 a.m.-6:30 p.m. daily through the summer. Phone: 0421-81085. Web: turismovenezia.it
— Kent Harris
---
---
---
---