Germany
After Hours: Orange cafe quenches all kinds of thirsts
---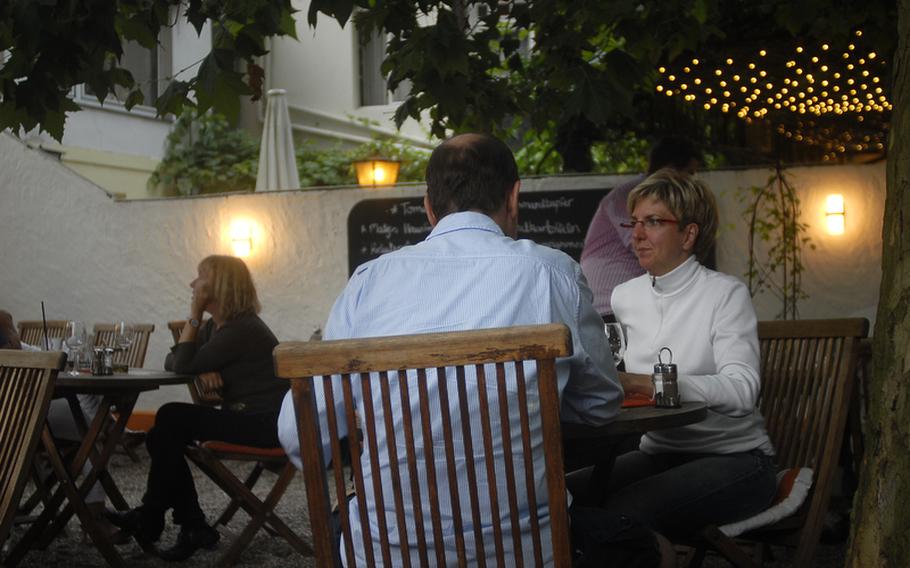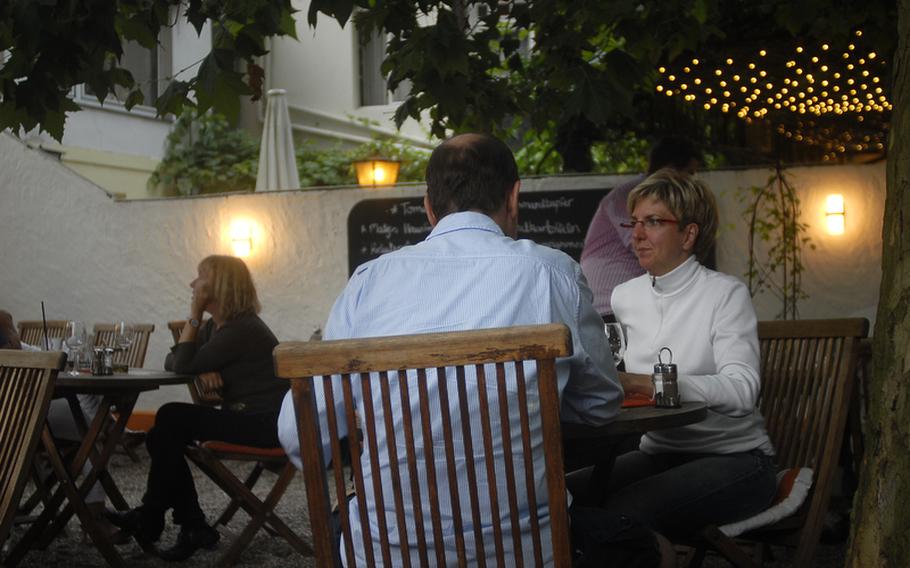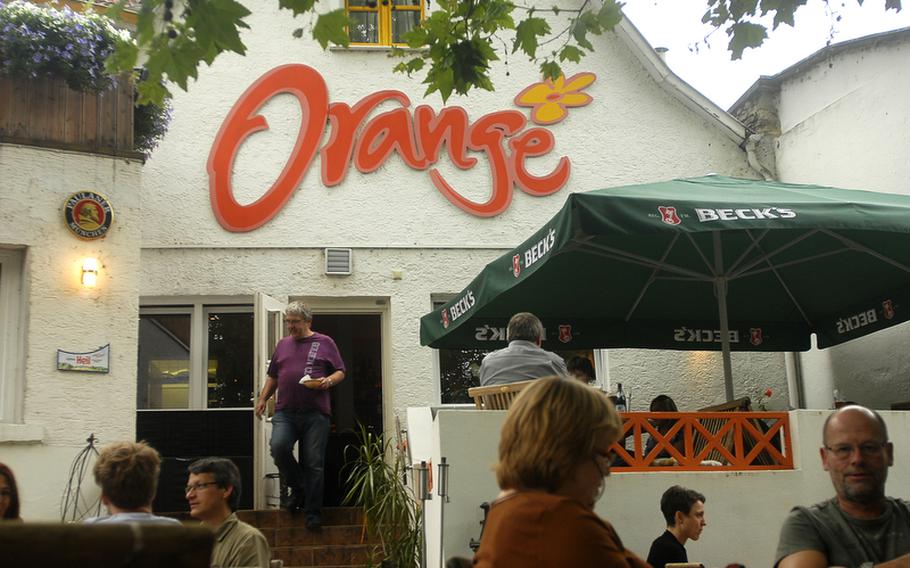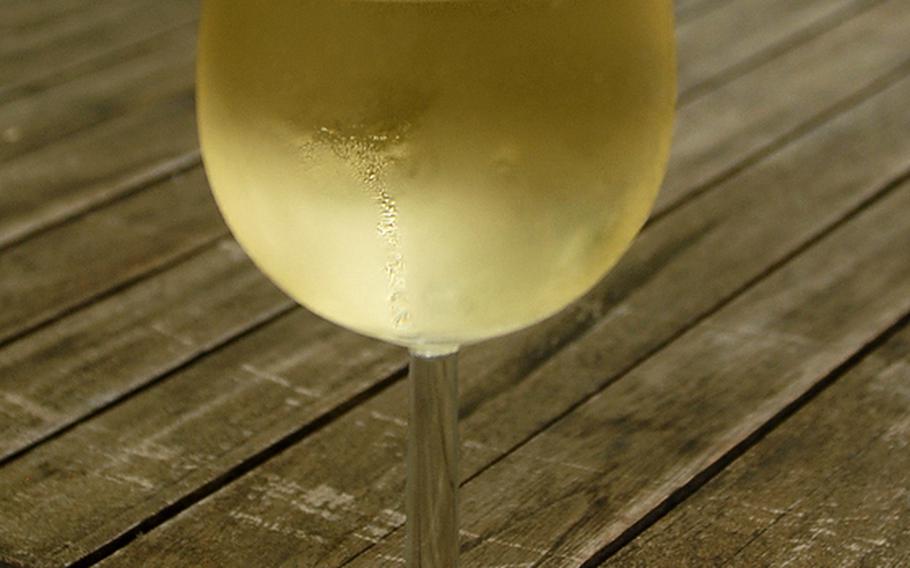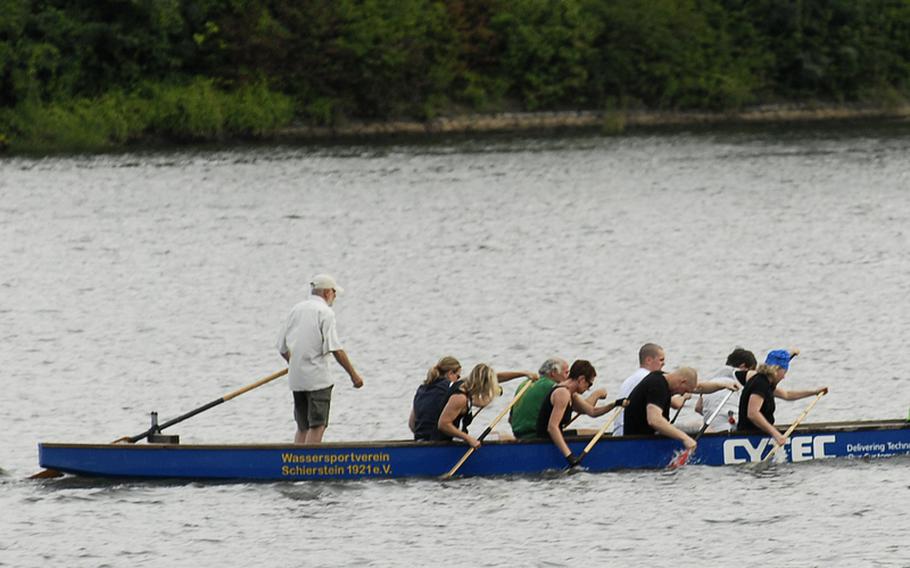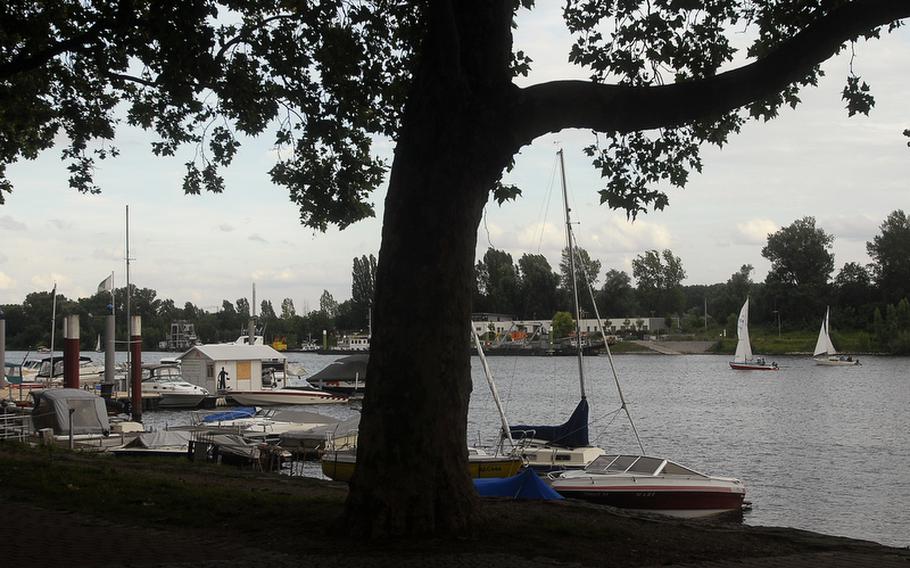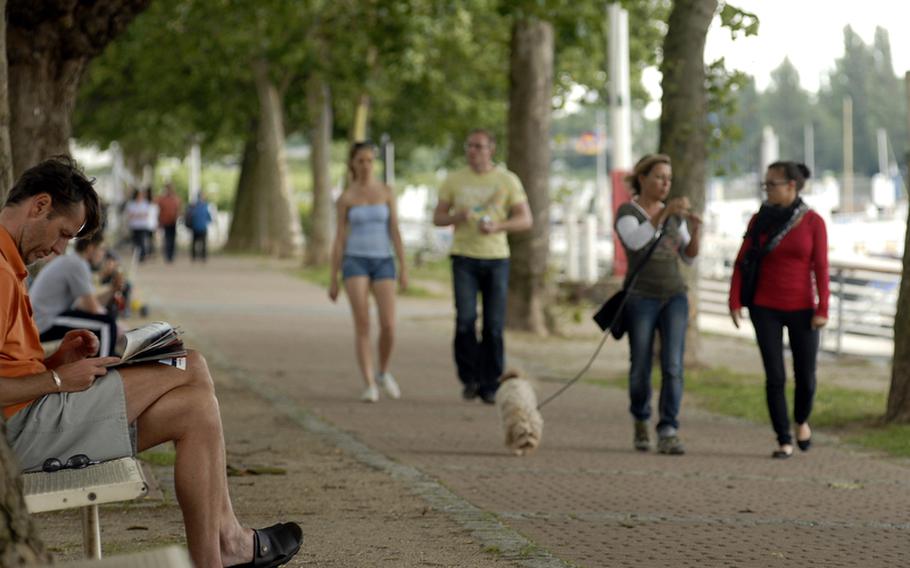 High on the list of ideal settings for restaurants and bars are those that offer a watery view.
In the summer, such settings can be as captivating as a cold beer on a hot August night, or, in autumn, warm and inviting, particularly with a cup of coffee, warm Glühwein or a smooth scotch. Hot or cold, the view is often mesmerizing.
Not far from the Wiesbaden, Germany, military community is Orange, situated on the banks of the Rhine River's Schiersteiner Hafen (or harbor) in Wiesbaden. From its large outdoor terrace, a charming and relaxing vista unfolds, one of boats and kayaks, in-line skaters and ice cream-eating tots, and of old friends and young couples slowly sauntering down the river walk, perhaps with a dog in tow.
"You have this vacation feeling," owner Tai Röder said of the surroundings, which include other eateries and ice cream shops. "You can just wander. The air is fresh. It's quiet. And you can come here to have a drink or two to take the edge off."
While Röder's establishment calls itself a cafe, he says it really is more of a bistro, given its unpretentious air and moderately priced home-cooked food.
On one warm, summer night, no one was seated inside. All of Orange's business happened outdoors, where a pair of tiny porches overlooks a pea gravel patio with more than a dozen tables and a large, shady tree. As waiters and waitresses ply their trade, their steps make a light crunchy sound. A white picket fence that faces the water completes the picture.
The setting is peaceful and quite delightful. The customers' banter is casual, glasses click to toasts being tendered, and bikes and people slide by against the backdrop of rustling trees and tranquil waters, broken occasionally by a coach barking orders to a team of rowers in the harbor.
"I want this to be an easygoing, cool place to have fun," Röder said, his face illuminated by a candle. "I don't want uptight service or uptight guests."
The menu is uncongested, offering soup, salads and various Flammkuchen, a pizza-like dish. The menu also includes club sandwiches, spaghetti and schnitzel. Much of the time, particularly in the cooler months, most, if not all, of the cakes are homemade, Röder said. With few exceptions, most of the selections are priced below 10 euros.
On a white wall dividing the bistro from the Restaurant Rheinhalle next door is a long blackboard with the day's specials scribbled in chalk. Since it opens at 9 a.m., Orange serves breakfast, lunch and dinner.
On a recent weeknight business was brisk, with well over half the tables taken. The service time was running a tad long, but the food -- a club sandwich in this case -- was worth the wait.
Everyone appeared relaxed at this bistro by the harbor. Good company, good food and good surroundings can have that effect on people.
ORANGELocation: Backfischgasse 24, Wiesbaden 65201, in the Schiersteiner Hafen section of town near the Rhine River.
Directions: Wiesbaden's Schiersteiner Hafen section is located south-southwest of the city center and the primary American bases in the area. Use autobahn exchange, or Kreuz, A66 and A643 as a reference point. Head south from the A66 and A643 autobahn exchange (Kreuz) on A643. The first exit -- just before the Rhine River -- serves Schiersteiner Hafen. Drive west toward the harbor. Backfischgasse is off the west end of Rheingaustrasse, or K648, which is a one-way ring road.
Hours: Open daily 9 a.m. to midnight. Closed in November.
Food: Soups, salads, schnitzel, a bit of pasta and various Flammkuchen. Cakes and other baked items are often homemade and fresh.
Prices: Moderate. Majority of dishes cost less than 10 euros, with the most expensive being about 16 euros.
---
---
---
---