After Hours: Gelindo dei Magredi Ristorante, Vivaro, Italy
by
Kent Harris
May 18, 2011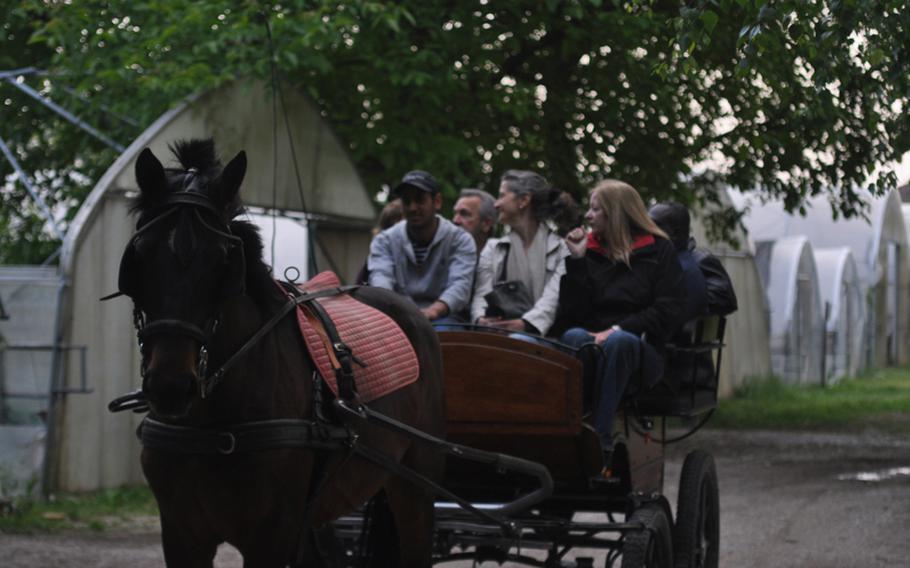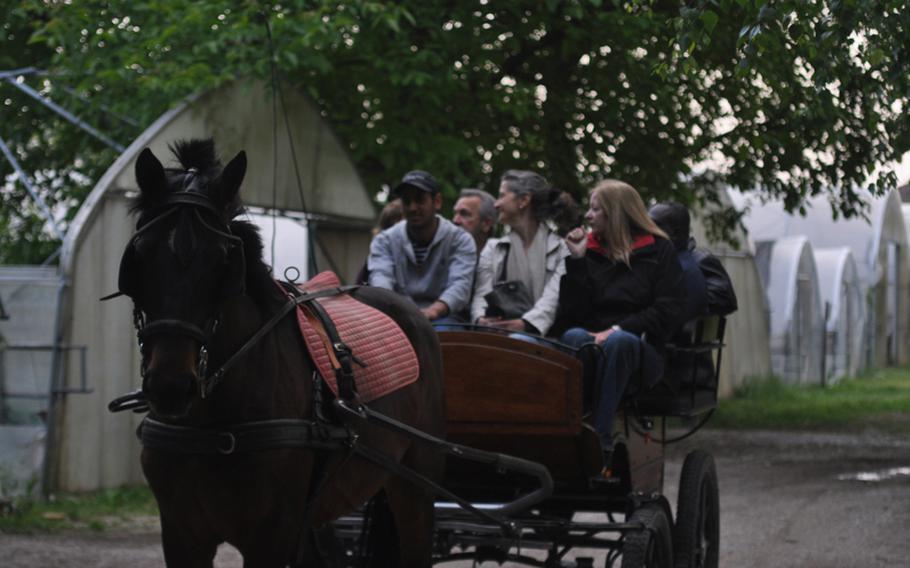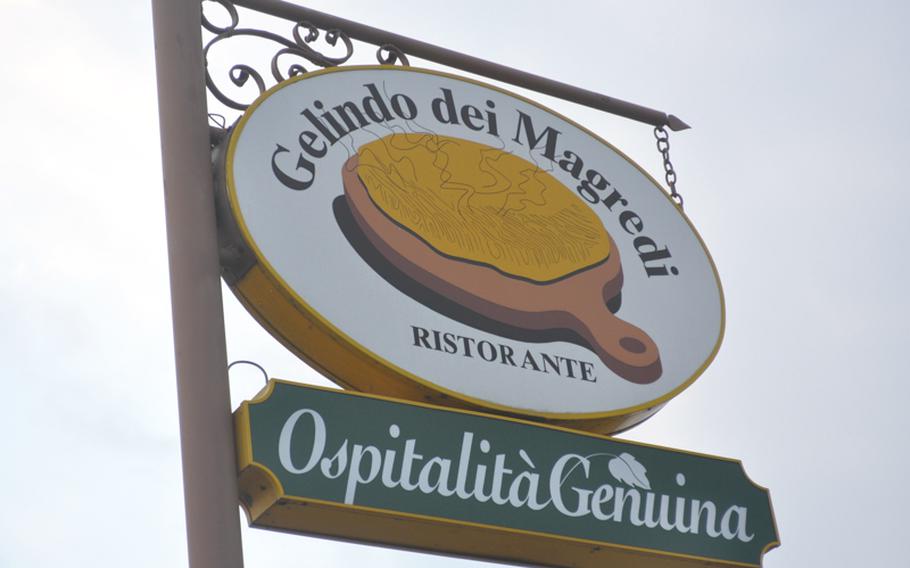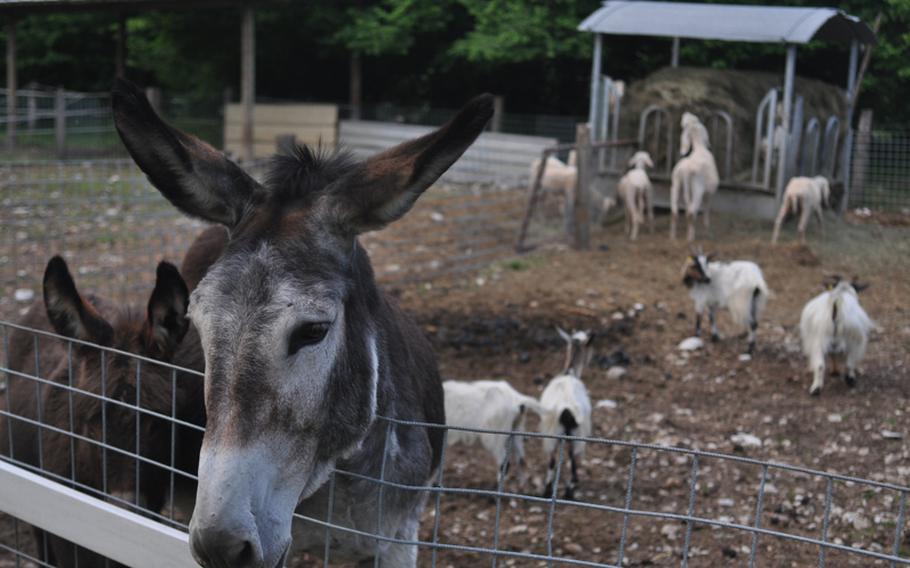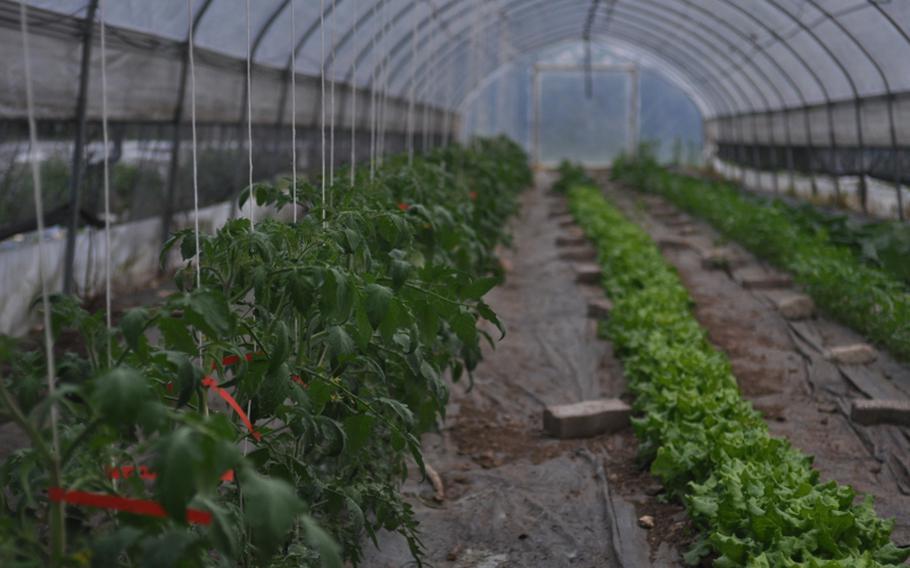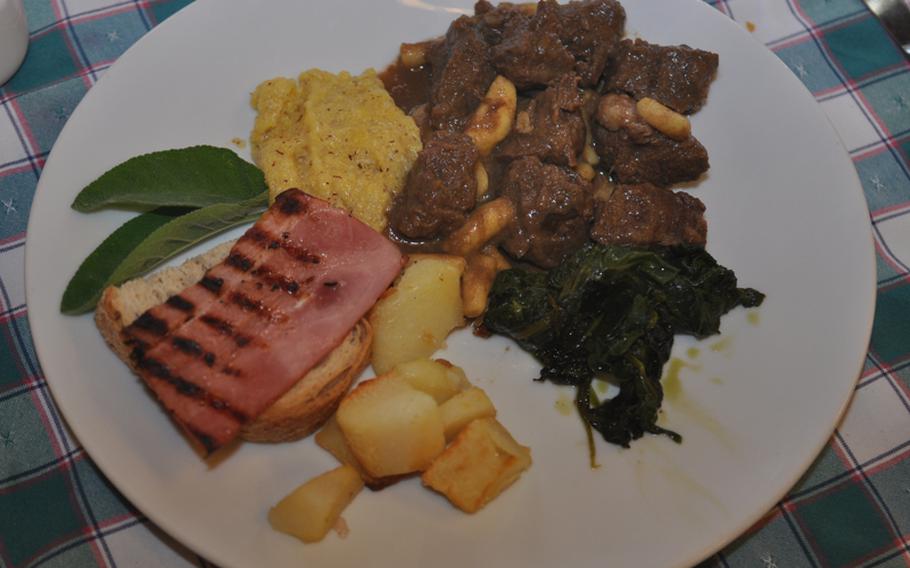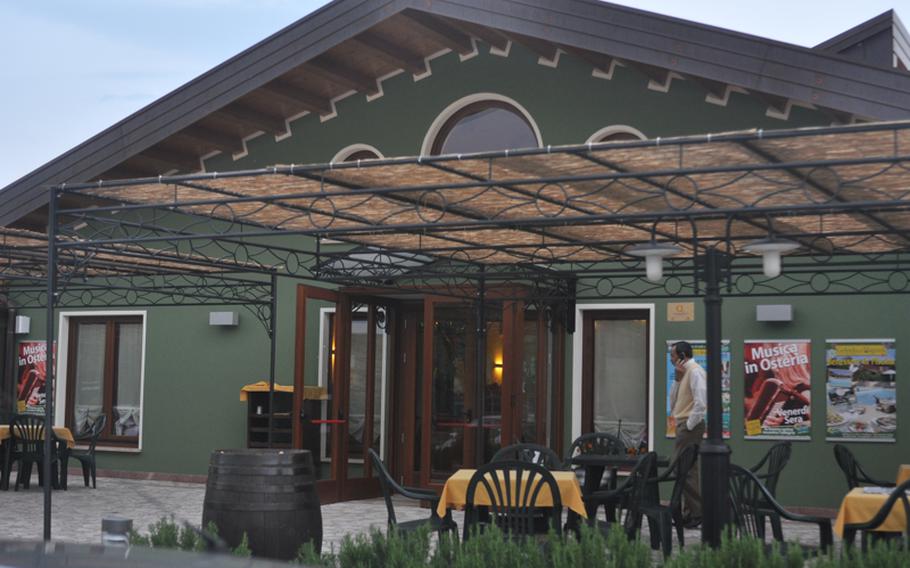 Ever wonder exactly where the food you eat in a restaurant comes from?
Customers visiting the Gelindo dei Magredi farm east of Aviano can see where much of what they are about to consume is produced by walking around the sprawling complex or climbing inside a cart for a horse-driven tour of the place.
Most of the restaurant complex has been around only a few years, but parts of the farm date to 1970, when two brothers began to work the land. Their father was a horseman from Hungary named Gelindo, and although the family's surname is Trevisanutto, many answer to "Gelindo" today.
Nine family members work at the business, which includes not only the main restaurant but also other dining facilities as well as a hotel and camping ground. There's also a horse riding school, kennel, farm museum, store selling locally produced fare and the 30-acre farm.
A look through the menu shows that not everything is produced on the farm. Fish, for instance, has to come from elsewhere, and, fortunately, the Adriatic Sea isn't far away. Neither is the Slovenian border, and some of the items on the menu, such as goulash, definitely have influences from areas east of Italy.
The restaurant touts much of its food as "rustic," which fits in with the general farm theme. Diners can choose from three set menus featuring a series of courses and ranging in price from 10 to 20 euros. The cheapest, labeled "Rustic snack," features cured ham, bacon and Montaggio cheese on toast along with polenta, two fried eggs, fries, and grilled tomato and onions.
Alternatively, diners can choose from an array of appetizers, first and second courses from 5 to 20 euros. There's also a selection of desserts for around 4 euros each.
An English translation of the menu is available, but it might provide a bit of confusion for some. While many Italian restaurants offer pasta and rice dishes for first courses and meat entrees for second, Gelindo dei Magredi isn't that simple. Expect to find several dishes with elements of both courses. Homemade polenta is served with many offerings — and is available in a large pot in the central dining room for those choosing to go with the set menus.
A traditional offering such as La Patria dal Friuli (the homeland of Friuli) features salami, frico (fried cheese, potatoes and onions) and polenta with mushrooms. Other items on the menu include roast pork, crepes, cured ham, cheese trays and fried fish. There's also a popular menu for children with simple fare — including hamburgers.
Address: Via Roma 16, Vivaro, Italy.
Directions: From Aviano's industrial area, head southeast toward San Quirino, then follow signs for Vivaro. It's about 12 miles from the base. In Vivaro, take the first left after passing the church. The restaurant is a few blocks on the right.
Hours: Open for lunch from 11:30 a.m. to 3 p.m. daily and for dinner 7-10 p.m. daily.
Food: "Rustic" Italian cuisine from Friuli-Venezia Giulia, with influences farther to the east. Much of the ingredients are grown on the family's farm, which the restaurant sits on.
Prices: Entrees to second courses range between 5 euros and 18 euros. Set dinner menus featuring several courses cost 10, 18 and 20 euros. Desserts are from 3.90 to 4.50 euros. Children's menu has meals for 4 euros to 6.50 euros.
English menu: Yes.
Clientele: Locals, with a smattering of tourists and some Americans.
Atmosphere: Casual dress. Large main dining room seats about 100. More space is available for groups or if there's an overflow.
Phone: 0427-97037.
Web: www.gelindo.it, in Italian only.
Know a restaurant or entertainment spot you'd like to see reviewed in After Hours? E-mail John Taylor at taylorj@estripes.osd.mil.