After Hours: Gasthaus Zum Engel, Wiesbaden, Germany
by
Mark Patton
June 8, 2011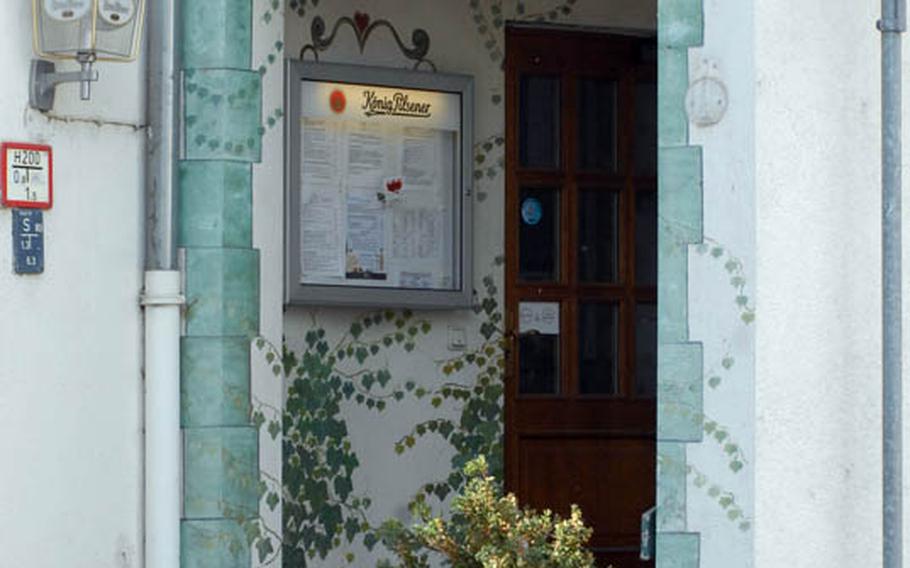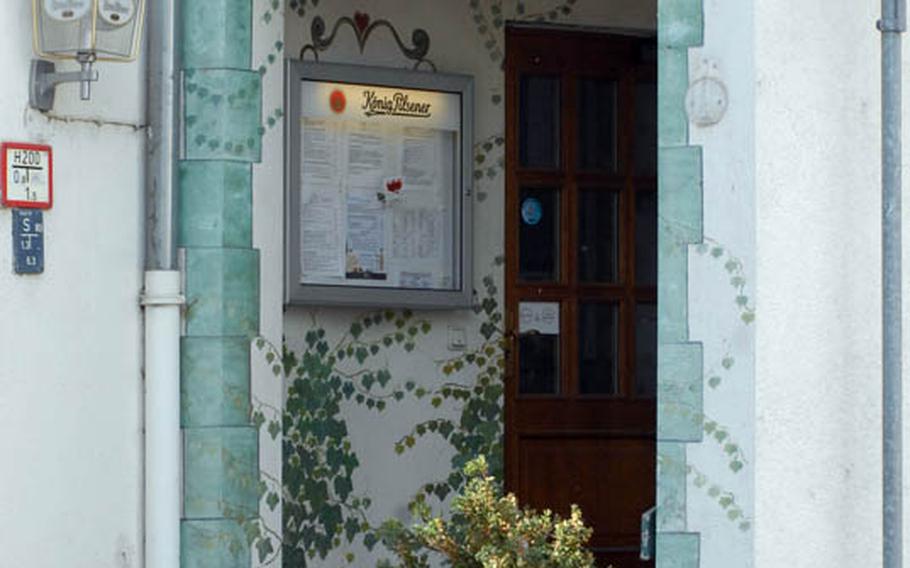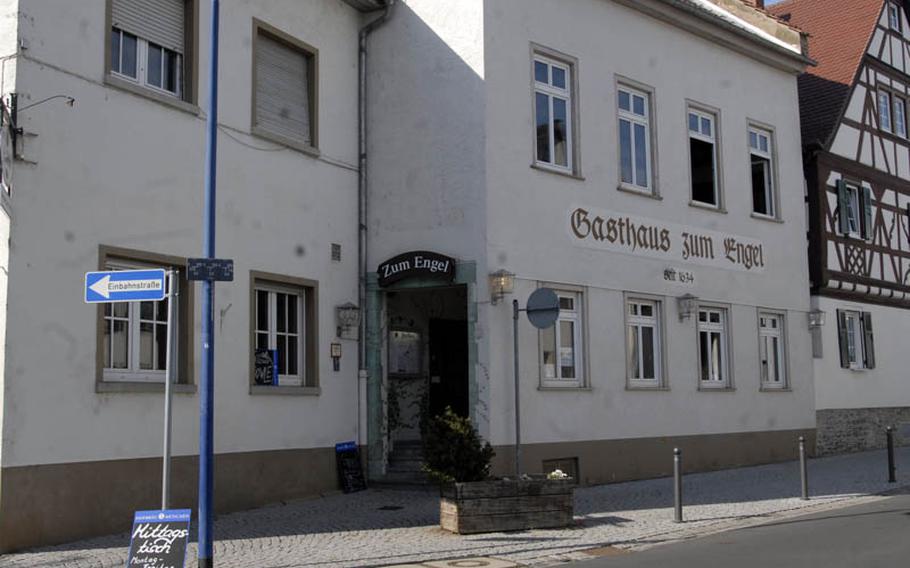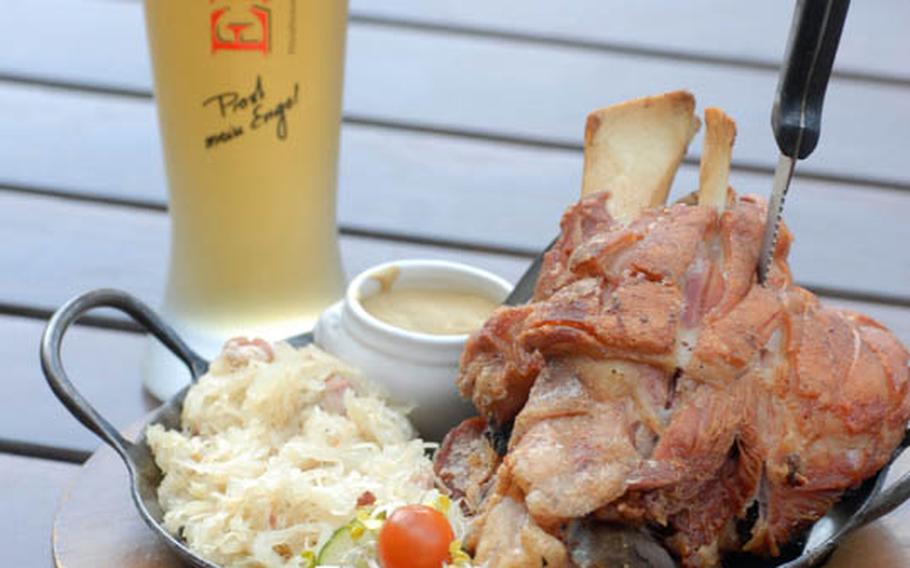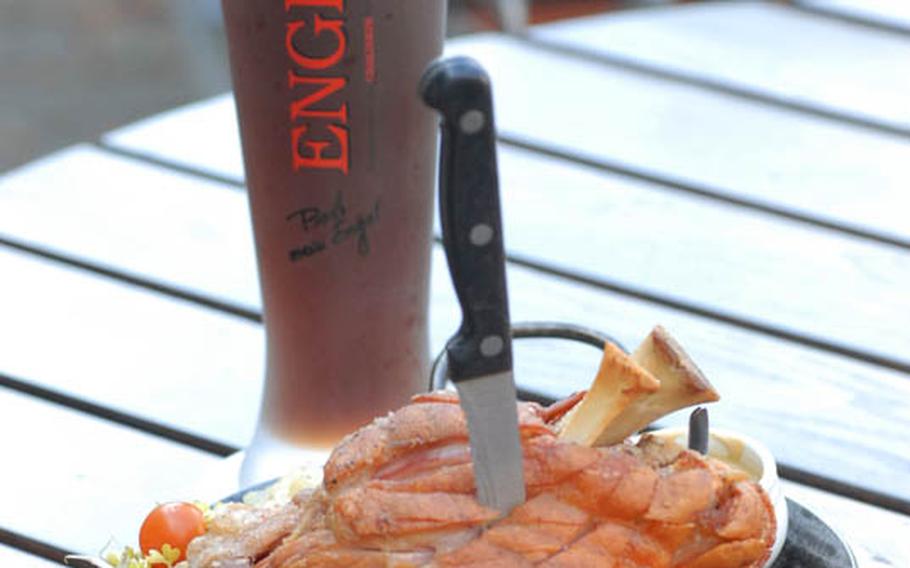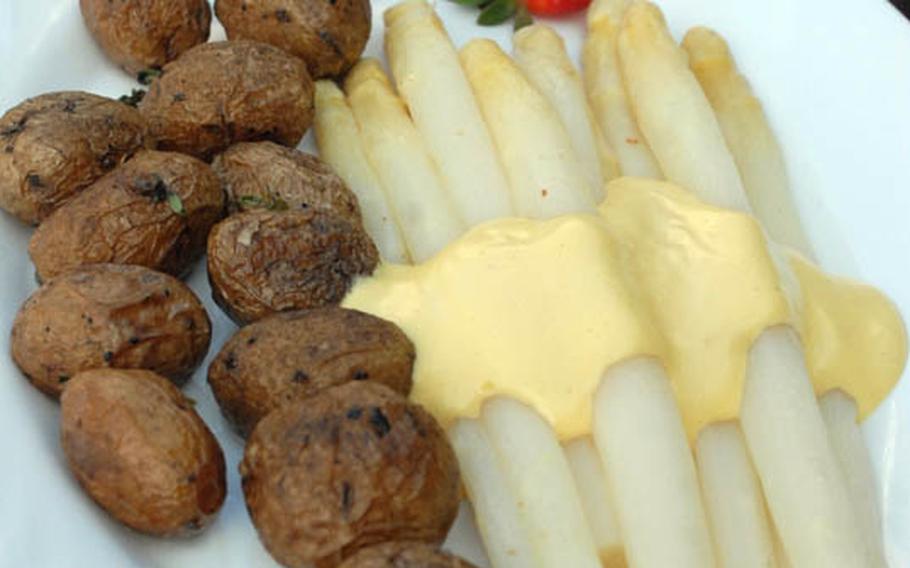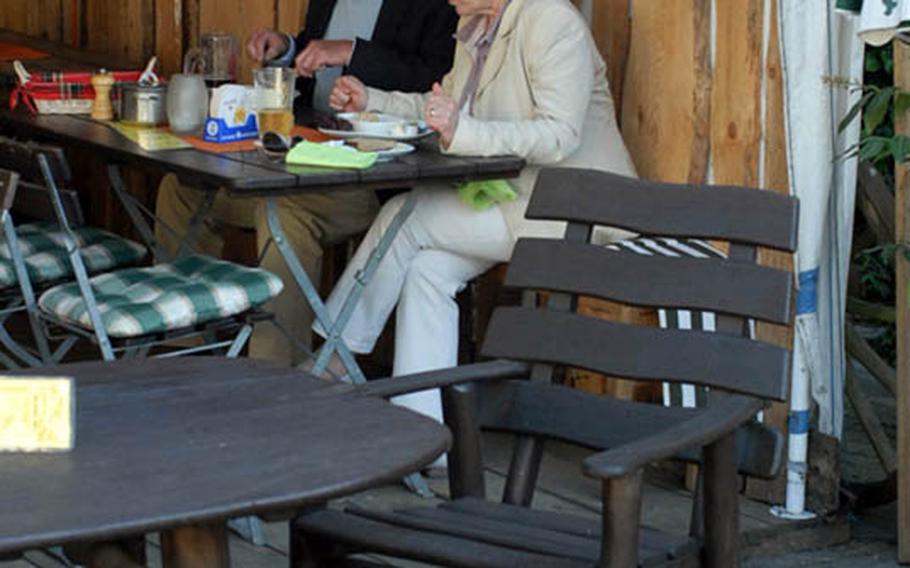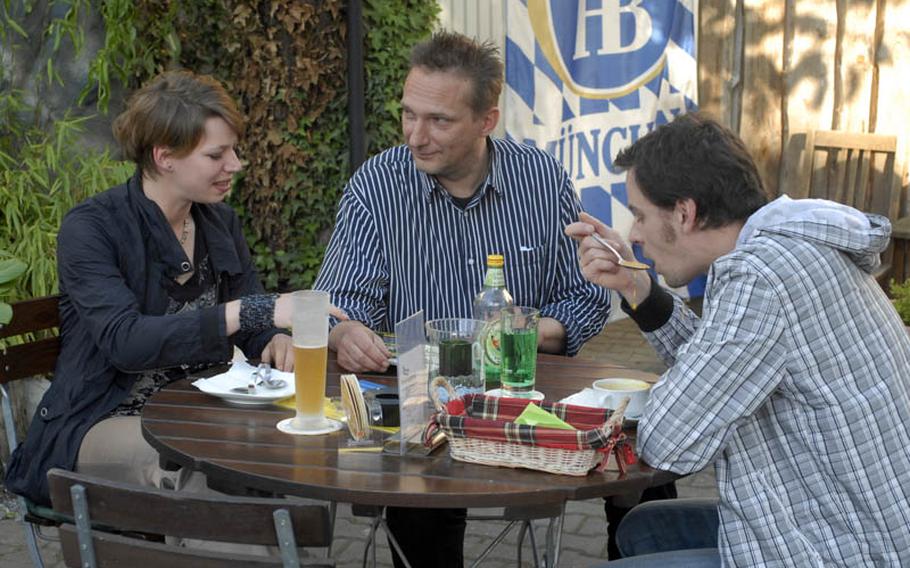 With the nice weather and daylight stretching long into the evening, I'm on a perpetual search for the perfect restaurant where I can sit outside and relax without feeling like a canned sardine.
I found just that and more at Gasthaus Zum Engel in Wiesbaden, Germany. The restaurant is in a sleepy neighborhood known as Erbenheim, just a short bike ride or drive from Wiesbaden Army Airfield.
The odd thing is that the Zum Engel is just a five-minute walk from my house, yet I had never been inside. It just never screamed out to me as someplace different from any other restaurant hawking schnitzel and beer.
Boy was I wrong.
As I sat outside in the restaurant's spacious beer garden with a backyard atmosphere enjoying my first or second beer, or maybe it was my third … well, the point is that, at a place like this, it really doesn't matter. The staff is accommodating, the food leaves you full, the drink list is long and the setting invites you to pull up a chair and make yourself at home.
"In the summer I could just imagine sitting here all night and talking to friends," my girlfriend said as she finished her Spargel with hollandaise sauce.
I had a taste of her Spargel, and it was fresh, tender and pretty much perfect. So was my order: chicken breast filled with ham and sage that was swimming in a rich and creamy tomato sauce served with a side of rice and salad. It passed my stringent rules of restaurant dining — tastes good, fills me up and isn't too expensive.
"We have a fresh and seasonal kitchen and a good price for a good meal," Zum Engel manager Oliver Wasserfuhr said. "We offer grandma and grandpa specials with a modern touch."
He then came by to show off a whopping 1,500 grams of pork leg — that's more than three pounds — piled on a plate to be eaten right off the bone. The smile he wore resembled that of a proud dad in a hospital delivery room holding his baby for the first time. I was offered a taste and right away I knew why he was grinning. The outside was crispy while the meat inside was tender and juicy.
The restaurant has several daily, weekly and seasonal specialties, and right now that pork dish is offered on Friday nights for 14.60 euros.
The restaurant also has live bands on some nights — you can call ahead to get a schedule for the month — and jam session nights when anybody can participate, either with vocals or instruments.
After telling my neighbors about my visit to Zum Engel, which they were well aware of but for some reason hadn't shared the secret with me, they raved about the whiskey-marinated schnitzel. That's on my to-try list now, and something tells me it won't be too long before I return.
Location: Wandersmannstrasse 26, 65205 Wiesbaden-Erbenheim
Directions: Take A66 to Wiesbaden and get off at Exit 6 for Wiesbaden-Stadtmitte. Turn right onto Berlinerstrasse and then left onto Wandersmannstrasse. The restaurant is across from the Wiesbaden-Erbenheim Rathaus.
Hours: Open 11 a.m. to 2 p.m. and 5 p.m. to closing Sunday through Friday. Saturday hours are 5 p.m. until closing.
Food: Traditional German dishes with a modern touch.
Clientele: Mostly Germans.
Menu: German and English (when I visited there was no English menu available, but the manager said they were redoing the English version and it would be available soon).
Prices: Appetizers and small meals cost between 2.20 euros for soups to 9.50 euros for heavier snack meals. Entrees vary from about 8.90 euros for pasta dishes to 21.90 euros for beef tenderloin. Drink prices run the gamut.
Dress: Come as you are.
Phone: 0611-7328645.
Website: No.
Know a restaurant or entertainment spot you'd like to see reviewed in After Hours? E-mail John Taylor at taylorj@estripes.osd.mil.