After Hours: Brasserie Hashimoto in Saarbrücken, Germany
by
Seth Robbins
May 3, 2011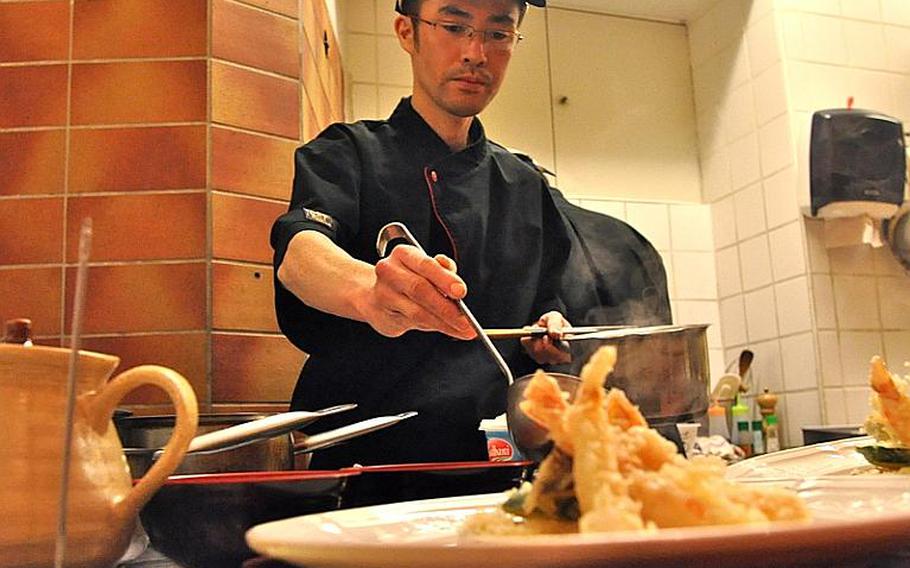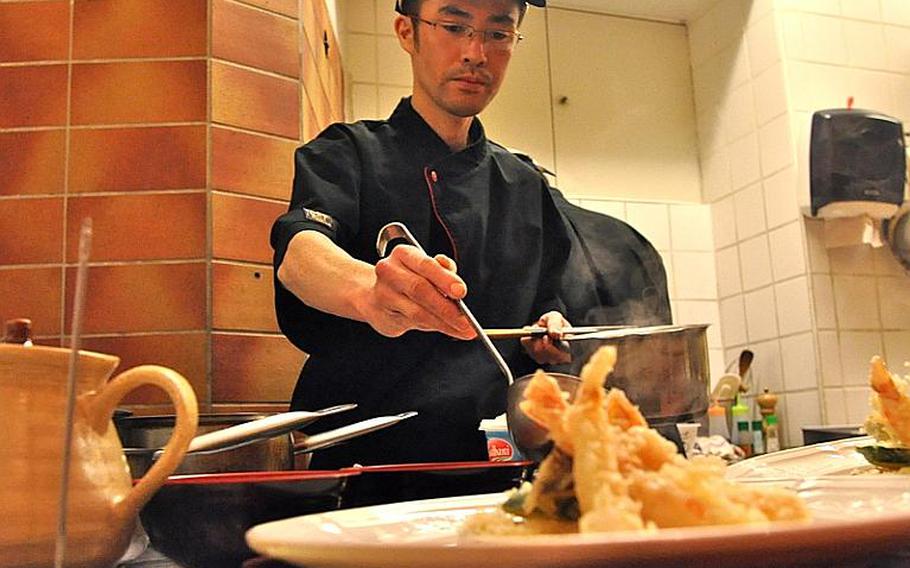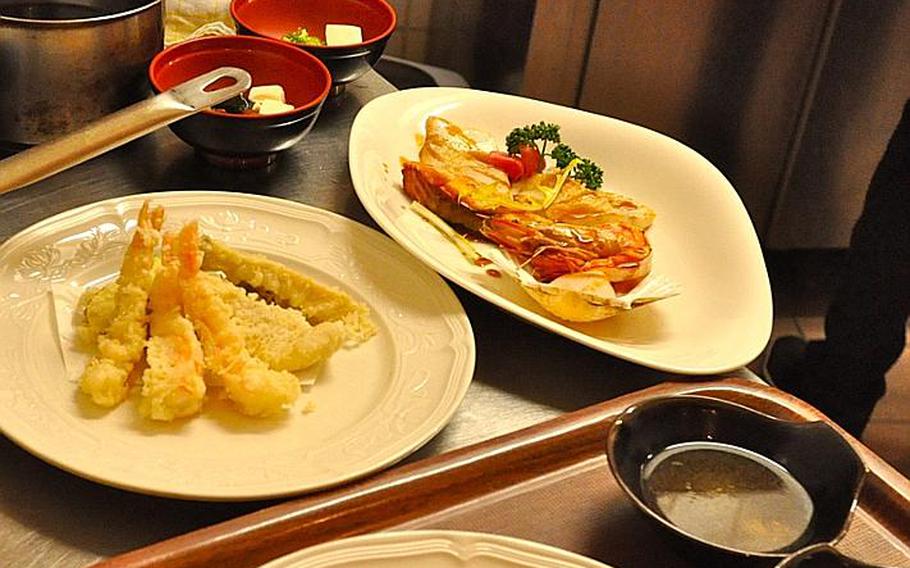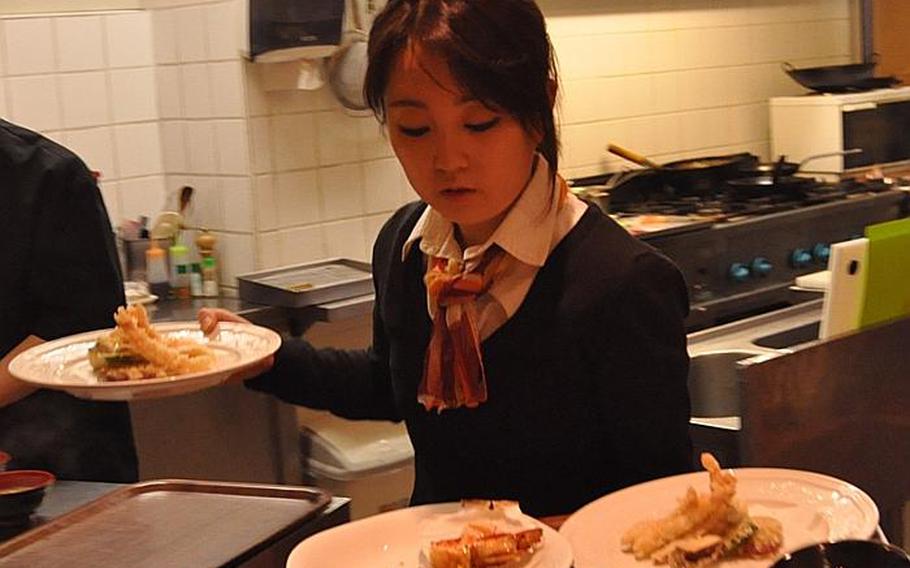 Volcano rolls — those oversized confections combining eight kinds of raw fish topped with multiple sweet sauces and mysterious Rice Krispie-like crunchies — don't exist in Japan. And Brasserie Hashimoto in Saarbrücken, Germany, doesn't serve them either.
The restaurant, in the heart of the city's St. Johannes Markt entertainment area, is all about the authentic Japanese experience, meaning the highest quality ingredients, freshest fish and talented cooks.
And if you demand a volcano roll, the chef will not only refuse to make it, but "he'll get mad," says Kayoko Hashimoto, whose family came to Saarbrücken from Toyama, Japan, 20 years ago and now owns two places to eat: the Brasserie and the formal restaurant Hashimoto.
"We want to express true Japanese cooking," says Hashimoto.
This means airy, light tempura (battered, fried fish and vegetables); fresh raw fish flown in daily; balanced dipping sauces with hard-to-find Japanese condiments, such as grated daikon radish; and any number of treats at the whim of the chef.
The Brasserie's menu contains many familiar Japanese dishes — tempuras, teriyakis, sushi, steaming fragrant bowls of ramen or udon noodles — but also rotating surprises. Recently it was a dessert offering of a traditional Japanese sweet: bean paste wrapped in tiny, soft rice pancakes accompanied by green tea.
The chef also almost always sends out a small complimentary appetizer, usually a vegetable dish. Appetizers offer an easy way of trying something unusual without committing fully — an omelet containing unagi (barbecued eel) was light and surprisingly good.
The dining area is brightly lit but quiet, although it can become busy after about 8:30 p.m. Walls are a changing gallery of local art, and in the stairwell from the kitchen you can check out and purchase a variety of Japanese souvenirs — animal-shaped change purses, incense, ceramics, lucky-cat figurines.
The Hashimotos make it something of a mission to educate local people about Japanese food, and offer daylong cooking courses, in German. The sushi-making course almost always sells out, Hashimoto said.
Though the restaurant offers no volcano rolls, or dragon rolls, or spicy tuna with mayonnaise, you can order a California roll. That's not something to be found often in Tokyo, but a comfort for Americans nonetheless.
Location: Saarbrücken, Germany.
Directions: Near the heart of Saarbrücken's pedestrian district, in the St. Johannes Markt. From Autobahn 6, follow signs toward the city center. Park anywhere near the pedestrian district and head for the main square; you will know you are there when you see a large fountain. The restaurant is in the small street behind the main square. Saarbrücken also has a large train station, making it easy to get there by train.
Hours: Open noon to 2:30 p.m. Monday through Saturday, and 6-10:30 p.m. Tuesday through Saturday. Closed Monday evenings and Sunday.
Food: Sushi is the specialty, but there is plenty of variety. One set dinner offers miso or udon (noodle) soup, followed by a sushi course, seaweed salad, a meat course (choices include duck, lamb with Japanese spices, shrimp cooked in miso, teriyaki salmon) and dessert.
Prices: Reasonable for the level of cooking. Dinner for two, with sake and wine, came to 47 euros for two appetizers and four sushi rolls a la carte. The set menu described above is 30 euros per person. A bento — a traditional lacquered, sectioned box containing several dishes of the chef's choice — is 20 euros.
English menu: No, but items will be familiar to anyone who likes Japanese food. English-speaking customers are common here, and some of the staff speak good English.
Dress: Casual.
Clientele: Mostly locals.
Website: http://brasserie.hashimoto-saar.de/home.php?page=1
Phone: 0681-3906-563
---
---
---