After Hours: Au Cheval Blanc in Niedersteinbach, France
by
Michael Abrams
March 1, 2011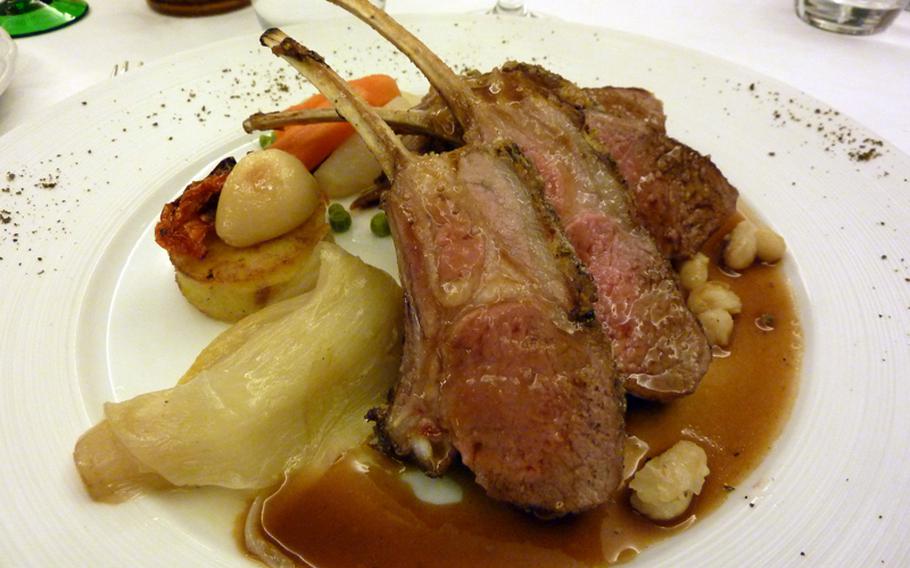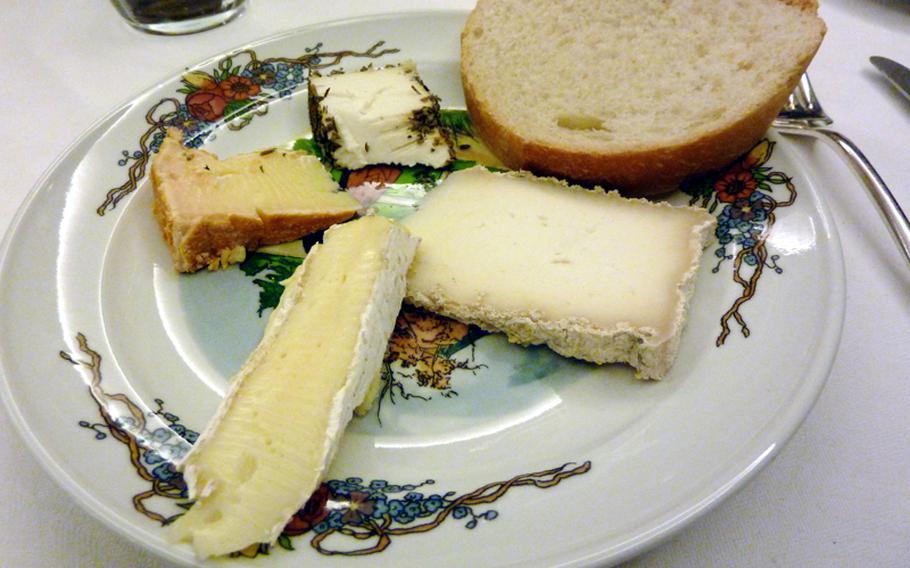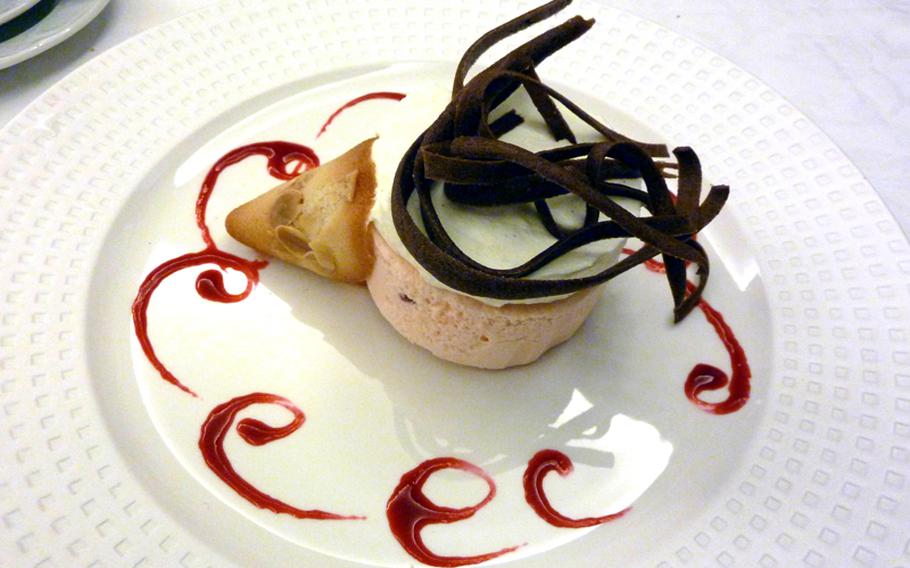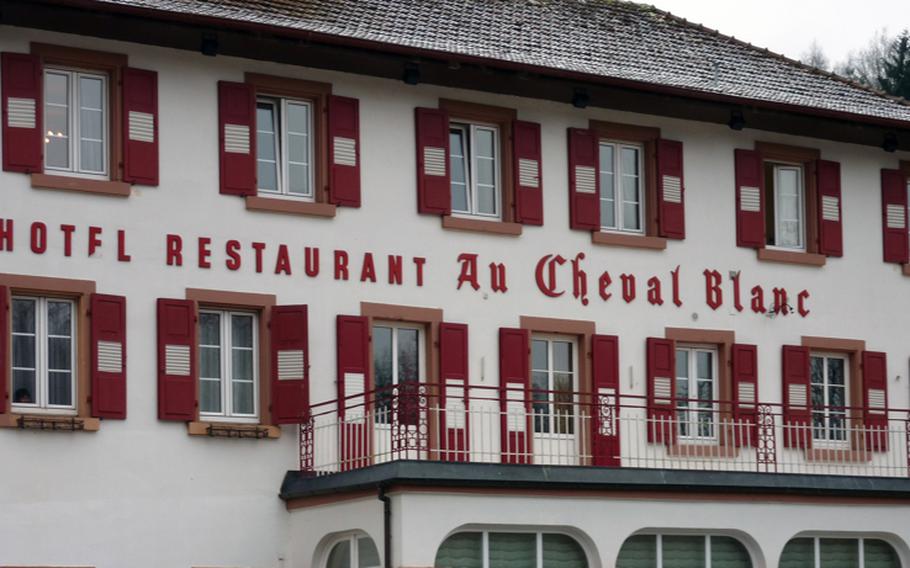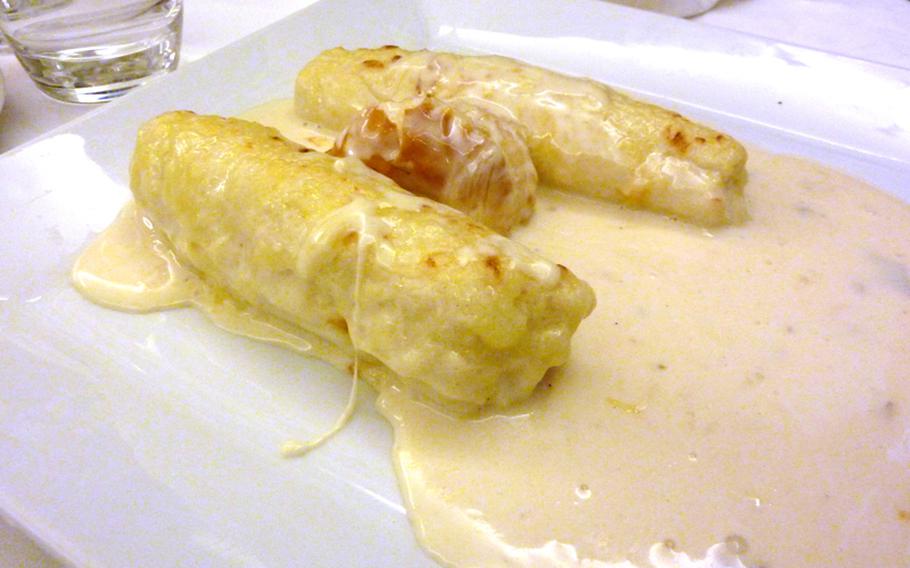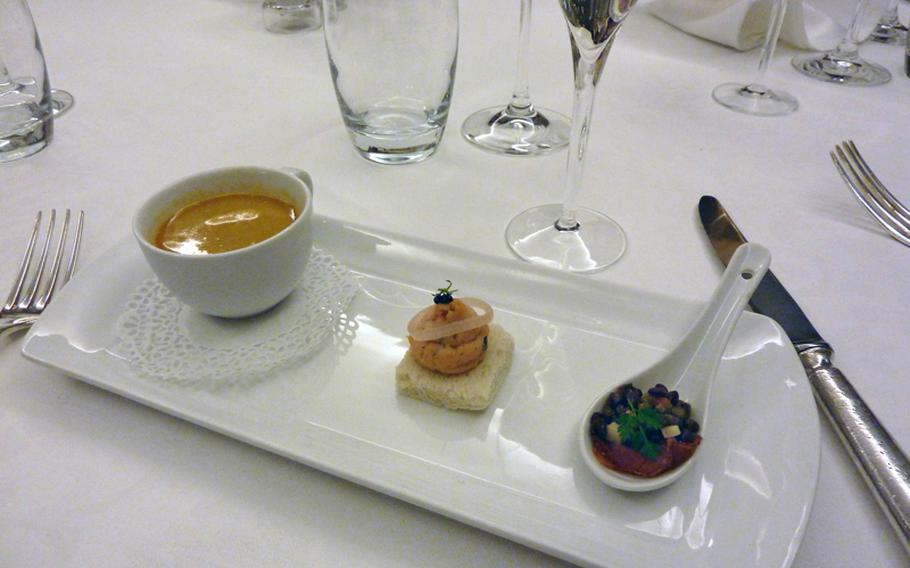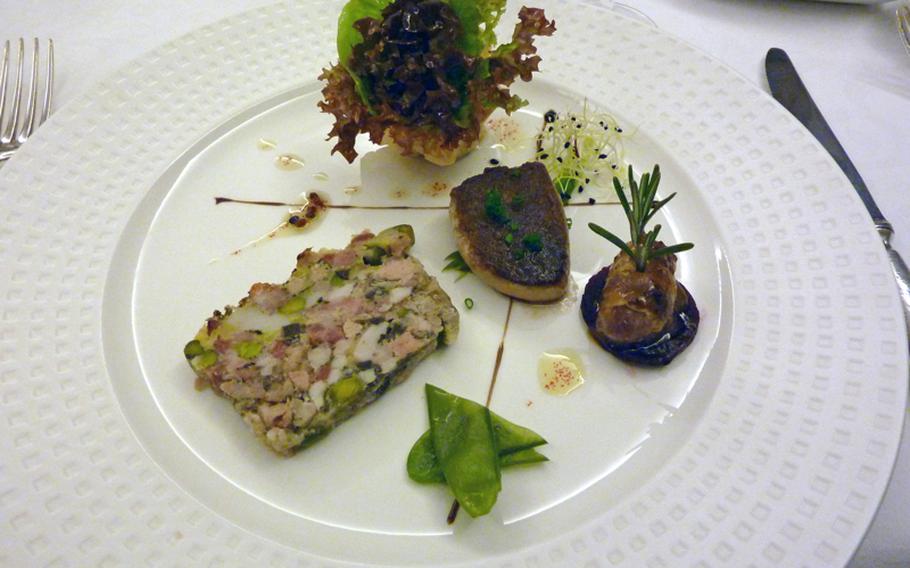 Sometimes you just have to go south of the border for a good meal.
Not across the Rio Grande, but over the hills and through the woods, across the German-French border to northern Alsace.
Tucked up into said hills, in the village of Niedersteinbach, is the hotel/restaurant Au Cheval Blanc.
Chef Michel Zink cooks traditional French cuisine and Alsatian specialties at the restaurant that has been in the family since 1924. It is a bit pricey, but worth every bite. To save a little money, you can order from a variety of set three- or four-course menus instead of a la carte.
On a recent weekend, our party of eight went both ways, three choosing a la carte and the rest three-course menus.
But before we started we had aperitifs to get our appetites going. The drink of choice was cremant, the Alsatian version of champagne, which was followed by a trio of amuse-bouches, from the kitchen — an espresso-sized cup of fish soup, salmon mousse and lentils on bacon.
My appetizer was terrine of rabbit served with a bouquet of lettuce, fried rabbit fat and a small rabbit sausage. It was followed by a scoop of sherbet swimming in marc de Gewurztraminer, a fruit brandy, to clean the palate, before the arrival of the main course, an herb-crusted rack of lamb served with white beans, leeks and garlic.
Other appetizers at the table were three variations of trout, duck pâté and warm goat's cheese, while some of the main courses were beef filet, Alsatian trout in Riesling sauce and pike dumplings au gratin in cream sauce. We washed all this down with a local Riesling or a light red, chilled Pinot Noir from nearby Cleebourg.
Dessert options include a huge selection of pies and cakes, or some of Monsieur Zink's specialties from the kitchen, such as the richly garnished mousse ice cream with cherries and Kirsch (cherry) schnapps. I skipped dessert for a selection of cheeses from the restaurant's cheese cart.
After coffee, we finished the night with a round of digestifs, most of us choosing the local marc de Gewurztraminer.
It is a good thing that the Cheval Blanc is also a hotel.
Location: 11 rue principale, 67510 Niedersteinbach, France
Directions: Take Autobahn 65 south, then get off at Landau-Süd and follow B38 to Wissembourg/Weissenburg, France. In Wissembourg, follow signs toward Bitche on highway D3 to Niedersteinbach. The restaurant is on the main street.
Hours: Noon to 2 p.m. and 7 to 9 p.m. daily except Thursdays, when it is closed. Reservations are recommended.
Food: Traditional French and Alsatian cuisine.
Prices: Main courses start at around 20 euros. Three-course meals range from 27 euros to 46 euros, the four-course meal costs 56 euros.
English menu: Yes, on request.
Clientele: Mostly French and German.
Website: The hotel's website, www.hotel-cheval-blanc.fr., has an English-language version.
Phone: (+33) (0)3-88-09-55-31
---
---
---
---