Do fired Navy COs suffer from 'Bathsheba Syndrome'?
by
Wyatt Olson
March 14, 2012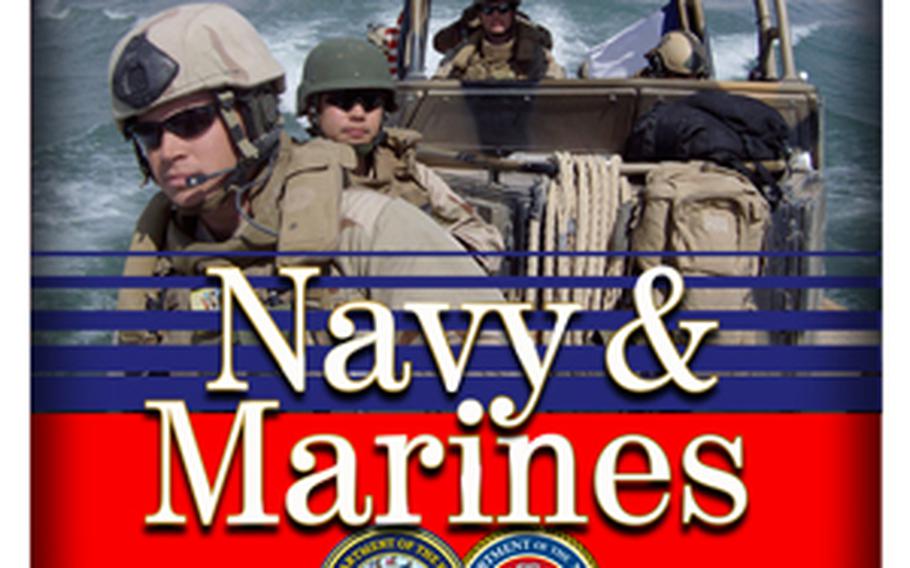 YOKOTA AIR BASE, Japan — The U.S. Navy has sacked more than 150 commanding officers for misconduct in the past 10 years. Five COs have already been fired this year, including the dismissal Monday of the commander of an amphibious transport dock that had not yet even been commissioned.
So how can the Navy abate this steady tide of offending COs? Perhaps by asking, "What would David do?"
That's King David, he of Old Testament legend and famed for toppling the giant Goliath. But the all-powerful leader of ancient Israel is also known for a stunning moral lapse in which he sent one of his soldiers to certain death in order to possess the man's wife, Bathsheba.
That might seem an unlikely cautionary tale for the military to embrace, but the so-called Bathsheba Syndrome has gained currency in the U.S. Navy in the past couple of years as it attempts to curtail commander misconduct.
"The Bathsheba Syndrome: The Ethical Failure of Successful Leaders," published in a business journal in 1993, asserts that the ethical failure of powerful leaders is often not the result of an individual's low morals, but the byproduct of success.
"Any time someone is promoted into a leadership position, it can engender a sense of privilege, a sense of power and ability to 'cover my tracks,' " said Dean Ludwig, a co-author of the article that coined the term and now a professor in the Department of Business and Leadership Studies at Lourdes University in Ohio.
"It's very common that leaders can fall into that trap, believing they can get away with things for that reason," he said.
Although the article was geared toward private business, Navy leadership has come to embrace the concept as at least a partial explanation of command misconduct.
The Bathsheba Syndrome is now integrated in the Navy War College's ethics portion of the Major Command Course, a one-week program for officers going into O-6 command level, according to Martin L. Cook, an ethics professor at the college. The concept is also included in a course for junior officers — typically lieutenant commanders — who will likely have one more tour before assuming a command in a couple of years.
Vice Adm. James Wisecup, now the Naval Inspector General, was president of the War College until April 2011 and became so enthusiastic about the concept of Bathsheba Syndrome that he sent a copy of the article to Adm. Gary Roughead, the chief of naval operations at the time, Cook said.
"Roughead liked it enough to send it to all of the flight officers in the Navy," Cook said. "I think it's continued to circulate at that level quite a bit."
The Navy's interest in the Bathsheba Syndrome also flows from a 2010 Navy Inspector General's Office review of the 80 instances of commanders relieved of command for misconduct from January 2005 to September 2010. One-half of those were for adultery, inappropriate relationships, harassment or sexual assault.
While the review didn't discover any systemic reasons for misconduct, it did find several "significant contributing factors," among them the Bathsheba Syndrome. In cases of personal misconduct, the review concluded, "COs either did not possess the insight into their motives and weaknesses to prevent them from knowingly engaging in unacceptable behavior or they felt that they had the power to conceal their misdeeds."
The report recommended development of a career-long "leadership training continuum," improved oversight by immediate superiors-in-command, and enforcement of existing requirements of job performance reviews of commanders.
The Navy did not respond to repeated requests by Stars and Stripes for comment on the findings of the IG report.
Donelson Forsyth, a professor with the Jepson School of Leadership Studies at the University of Richmond in Virginia, said social psychology experiments have repeatedly found that even morally virtuous people, put in a position they aren't properly trained to handle, will act immorally.
One of the paradoxes of leadership, Forsyth said, is that power has an upside and a downside. "When people feel powerful, they become physically and socially more active — they tend to act rather than react," he said. Power enhances "executive functioning," helping leaders plan, decide and set goals more quickly and efficiently. "So they are more likely to reach the goals they set for themselves and for their unit," he said.
Then there's the dark side.
"Powerful people feel that they are entitled, that they get more of the group's resources and that the rules the group has established for the rank-and-file members do not apply to them," Forsyth said.
"When individuals gain power, their self-evaluations grow more favorable, whereas their evaluations of others grow more negative," he said. "In some studies powerful people lose their ability to anticipate other people's reactions to their behavior — their emotional intelligence drops."
In addition, Forsyth's own research has found that individuals who feel powerful are more likely to surround themselves with "yes-men," preferring to recruit those who agree with them from the outset rather than those who challenge them.
A naval vessel is a "floating community," Forsyth said, "and as a result the social relations among members likely are very different — more intense, more dense, more psychologically important — from those in other military settings. I would assume that this intensification of relationships can cause commanders to make mistakes in their judgment, as the work relationship becomes mixed with the personal relationship."
Ludwig said he believes steps can be taken with officers rising in the ranks to prevent the Bathsheba Syndrome should they reach command level.
"What it takes, in my mind, is reflective forethought," he said. That means a commander will have thought about hypothetical situations and prepared "in terms of moral fortitude" to not succumb to negative opportunities.
"If you get into that role and you've never thought about these things before, you're much more susceptible to making a mistake."