Amphibious group to move to Florida beginning in 2013; carrier plan remains shelved
---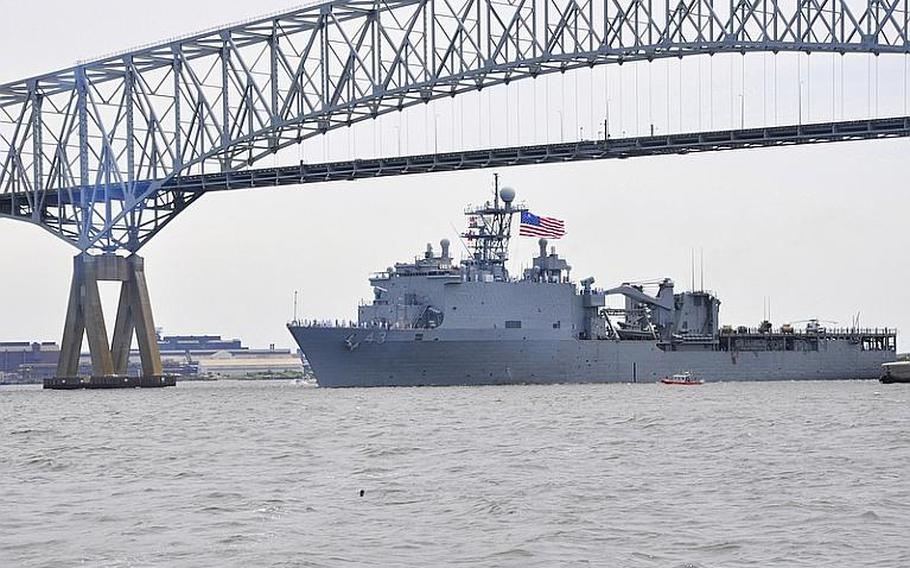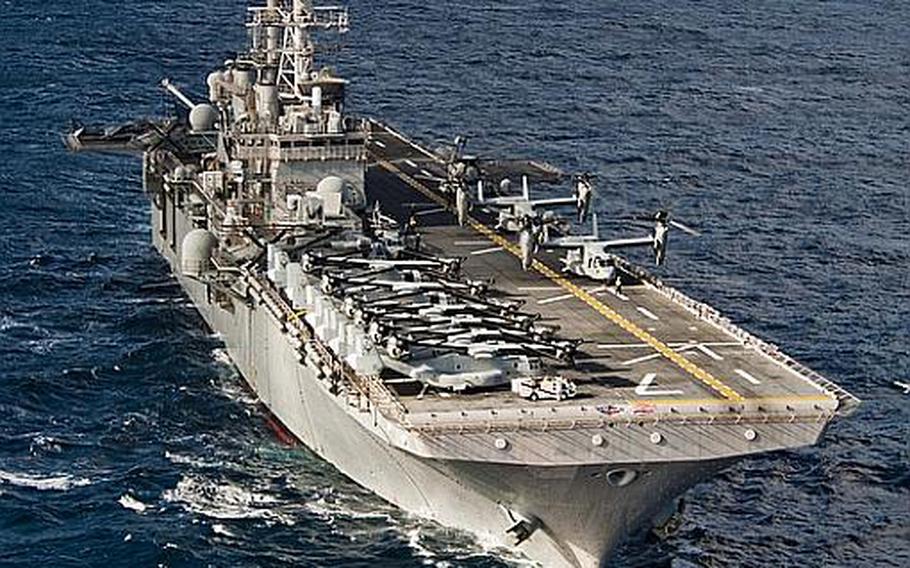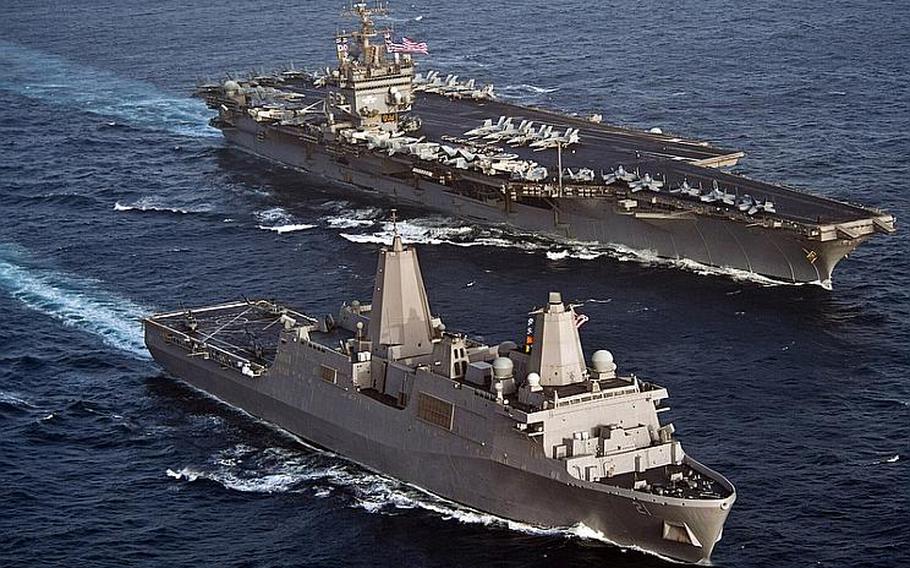 An amphibious ready group will move its homeport from Virginia to North Florida beginning in late 2013, a move that comes months after funding for an aircraft carrier move to Florida was stricken from the defense bill, following opposition from Virginia lawmakers.
The amphibious transport dock USS New York will leave Naval Station Norfolk for Naval Station Mayport, in Jacksonville, Fla., during the last few months of 2013, Navy officials announced Friday.
The amphibious assault ship USS Iwo Jima and dock landing ship USS Fort McHenry will move in 2014, according to a Navy news release.
The decisions accelerate a timetable laid out in February, when the Navy decided to move the amphibious group to Florida by 2015 after canceling its carrier move plans.
The shift is part of the Navy's effort to avoid concentrating its East Coast fleet in one place, which officials say makes it more vulnerable to attack.
At any given time, the Hampton Roads, Va., metropolitan area supports more than 100,000 servicemembers and 70 ships, and serves as homeport for all of the fleet's East Coast-based carriers.
"The move underscores just how important Jacksonville and Naval Station Mayport are to our national defense, and how committed we are to strategic dispersal on the East Coast," Secretary of the Navy Ray Mabus said in a statement last week.
Florida's congressional delegation has eagerly taken up the Navy's national security concerns, telling constituents about the added jobs and local spending that thousands of sailors and families bring with them. But Florida lawmakers have not given up on a carrier-driven Mayport expansion that would cost somewhere between $258 million and $537 million, according to opposing government estimates.
"My fight continues for all parts of the Mayport equation, including the future home-porting of a nuclear aircraft carrier, destroyers, patrol craft, and littoral combat ships," said Rep. Ander Crenshaw, R-Fla., in a statement posted on his website following announcement of the amphibious group's move.
The Mayport area will gain about 1,900 servicemembers and their families with the amphibious group's arrival. It's an economic boon for a place that lost its last carrier in 2007, when the conventionally powered USS John F. Kennedy was decommissioned.
However, it's far less than the area would gain from a modern nuclear aircraft carrier, which could bring upwards of 5,000 sailors and their families, plus support personnel and civilian contractor jobs.
However, Virginia is also well aware of the economic benefits of home-porting an aircraft carrier.
The Hampton Roads Chamber of Commerce estimated last year that thousands of jobs and hundreds of millions in revenue would be lost if a carrier left. Virginia's delegation fought the proposed carrier move for more than four years, their arguments eventually bolstered by the carrier move's uncertain costs and looming cuts in overall defense spending.
The startup costs of converting the existing facilities at Mayport to accommodate a nuclear-powered carrier by 2019 would have run as high as $537 million, according to Navy estimates. A March Government Accountability Office report pegged the startup costs at between $258 million and $356 million.
Rep. Randy Forbes, R-Va., who represents the Hampton Roads area and is chairman of the House Armed Services Readiness Subcommittee, estimated the total costs as high as $1 billion.
"Historic fiscal challenges and the devastating prospect of a trillion dollars in defense cuts have only bolstered our argument that such a move would not just be strategically unnecessary, but also fiscally irresponsible," Forbes said following the removal of funding for the carrier move in February.
---
---
---
---