Marines depart Okinawa to assist in Japan humanitarian effort
by
Matt Orr
March 15, 2011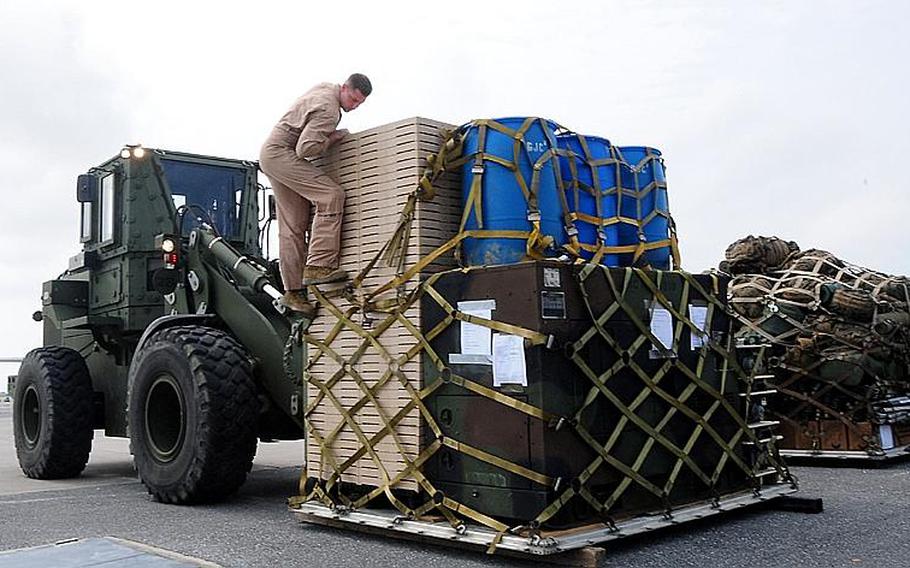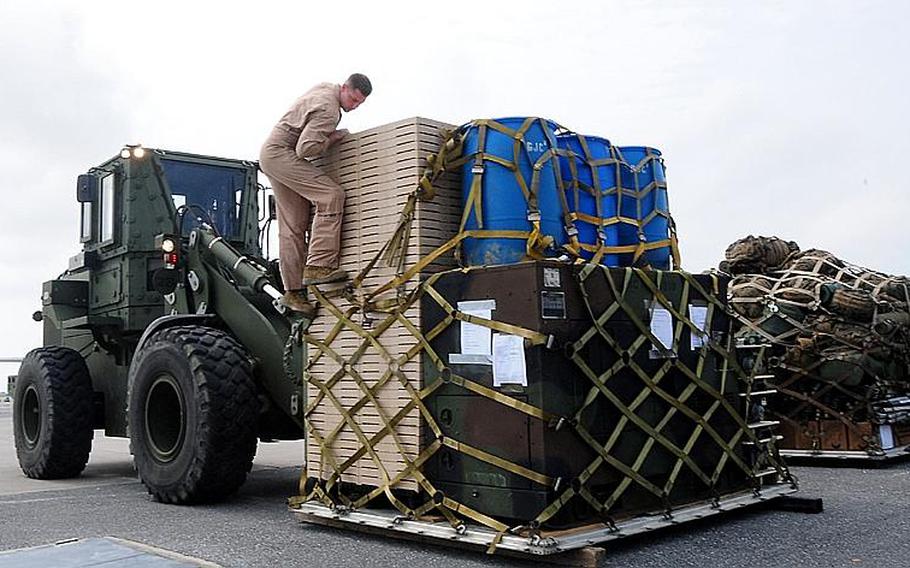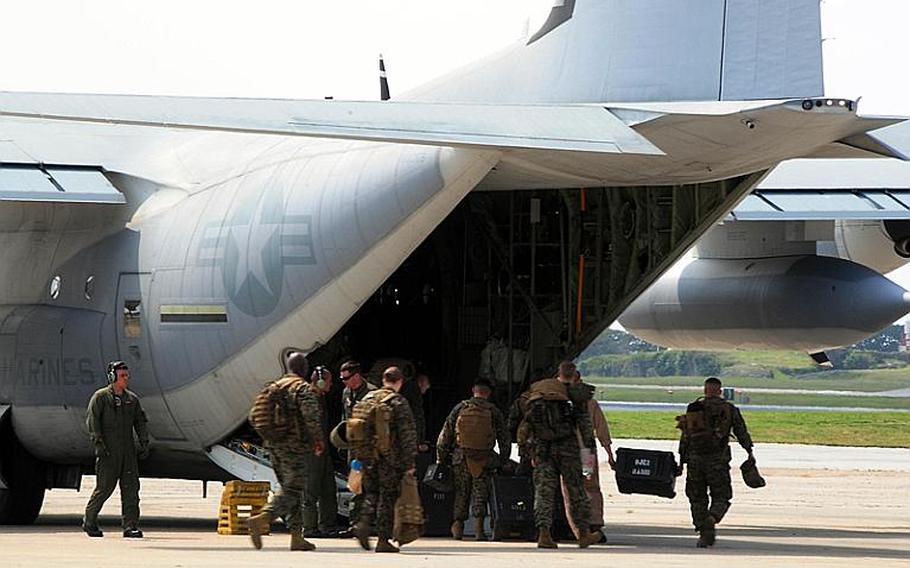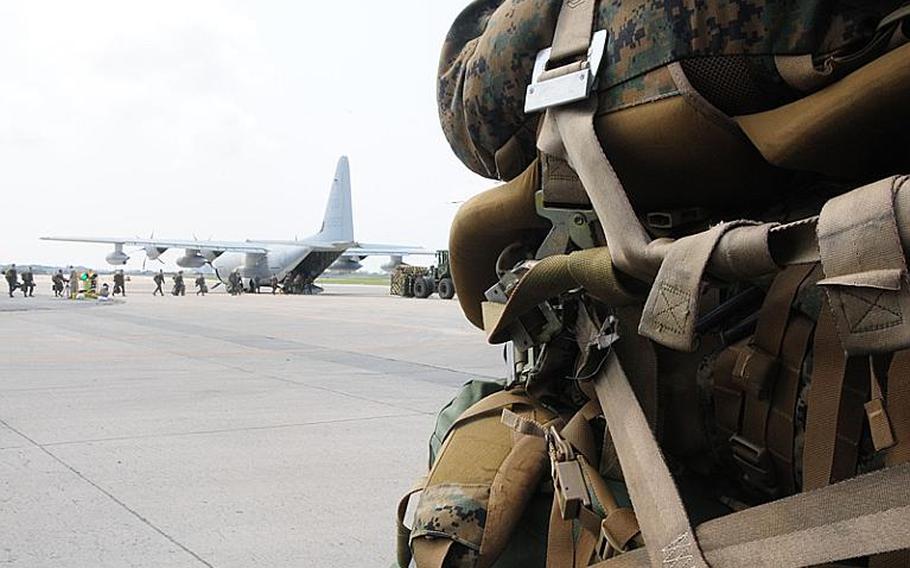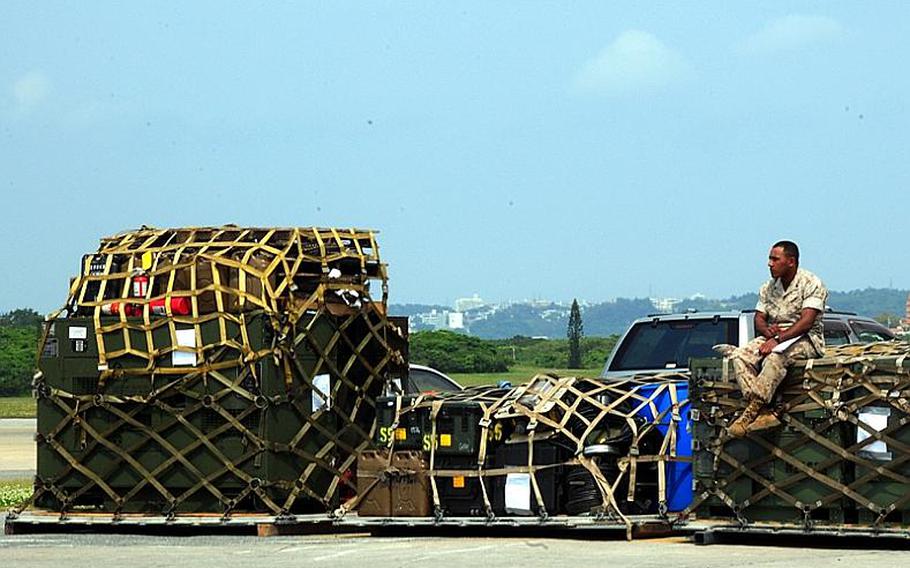 MARINE CORPS AIR STATION FUTENMA, Okinawa — Relief support from Okinawa continued Monday afternoon as three Marine Corps C-130J cargo planes departed here bound for Naval Air Facility Atsugi and Marine Corps Air Station Iwakuni.
One of the cargo planes that departed for Atsugi was packed with pallets of generators, fuel containers, water and fuel containers, air conditioners, communication gear, as well as 30 Marines from 7th Communications Battalion.
The Marines were to set up a new command post for III Marine Expeditionary Forces Forward Command Element at Atsugi, officials said.
Currently the element is located at Yokota Air Base.
Marine Corps Master Sgt. John Pellicore, communications chief for battalion, said it would take 12-18 hours to set up communications in the command post, to include telephone, Internet and e-mail capabilities.
There was no set date as to when the command element would move to the new command post.
"I haven't personally been involved in humanitarian missions like this before, but this is exactly what the Marines of this unit are trained for," said Pellicore.
---
---
---
---