Short-notice deployments designed to deter Russia could backfire, Army-sponsored study says
By
Stars and Stripes
January 21, 2022
---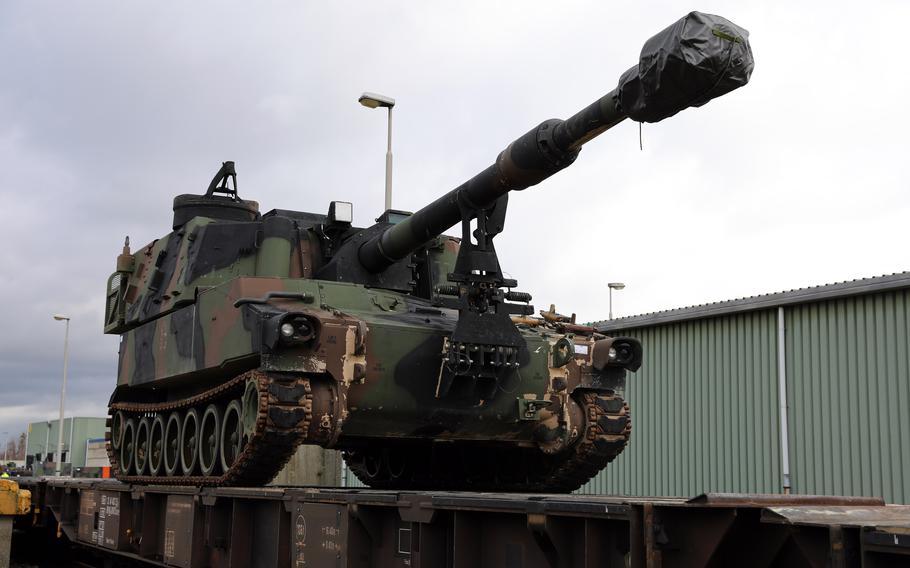 STUTTGART, Germany — A Pentagon strategy that emphasizes unpredictable short-term troop rotations to Europe is more likely to risk escalation with Russia than a forward-based military presence on the Continent, a U.S. Army-commissioned study found.
The Dynamic Force Employment concept, developed by former Defense Secretary Jim Mattis, involves deployment of an array of U.S.-based forces on short-notice missions abroad to showcase American might to adversaries like Russia and China.
But the tactic "implies discontinuity" and is often associated with ratcheting up tensions, Rand Corp. said in a report released Thursday, "Deterrence and Escalation in Competition with Russia."
"There are many reasons why the concept is attractive in theory and from a fiscal perspective," the report stated. "Nonetheless, our research suggests that there are inherent escalatory risks in relying on military exercises and similar activities to establish deterrence."
Rand reached its conclusions by examining trends from various proxy wars and Russian military escalations, dating from the 1940s up through the current situation in Ukraine.
U.S. Army Europe and Africa commissioned the study, which comes as tensions with Russia soar over its military buildup near Ukraine, stoking fears of a new invasion.
The Kremlin buildup could in turn have wider ramifications for how American forces will be positioned along NATO's eastern flank.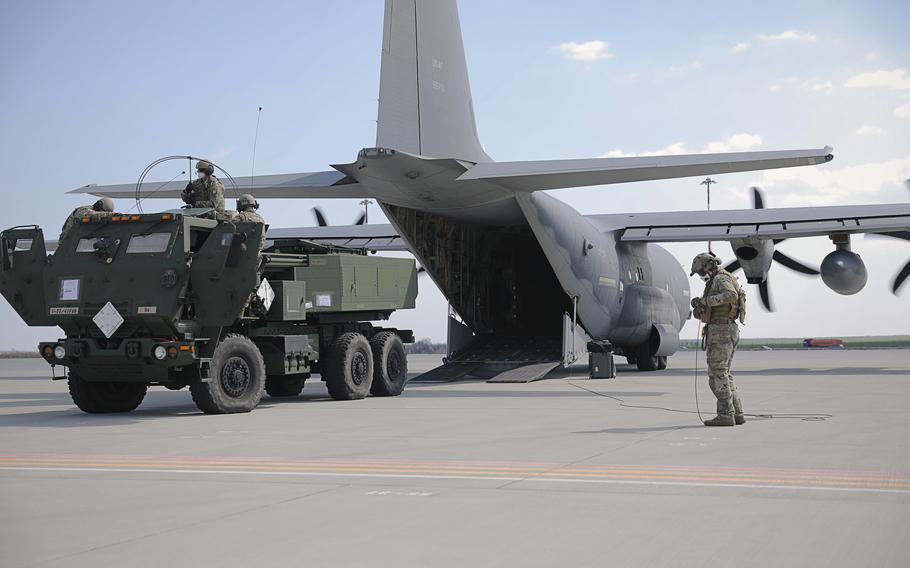 President Joe Biden said this week that in the event of a Russian attack on Ukraine, the U.S. is prepared to reinforce allied countries in the vicinity of Russia, such as Poland and the three Baltic states of Estonia, Latvia and Lithuania.
For the U.S. military in Europe, the past eight years have been focused on deterring Russia from military action on the Continent.
Much of that effort has centered on building up a military force that by 2014, the year of Moscow's initial invasion of Ukraine, was a shell of its former self after years of troop reduction.
Thus far, the emphasis has been on ramping up troop rotations and, more recently, on sending in forces on rapid mobilizations as part of the Dynamic Force Employment concept.
Yet when it comes to deterring Russian aggression, unpredictable troop movements could be counterproductive, Rand found.
"A persistent, predictable U.S. forward posture is associated with lower levels of malign activity in the competition space, while sharp, unpredictable discontinuities are associated with much more-escalatory outcomes," Rand said.
Where the U.S. positions troops also matters when it comes to striking a balance between deterrence and escalation with Russia, the study found.
Putting troops near but not inside vulnerable countries, such as the Baltic states, was associated with more effective deterrence, the study found.
"Forces stationed in vulnerable countries can make the host countries targets for a variety of hostile measures, from military intimidation (with the ever-present risk of inadvertent escalation) to subtler forms of aggression that are intended to impose costs on or weaken the will of host countries," the report said.
"Forces positioned in less-vulnerable countries pose fewer threats to the host country but still could be repositioned quickly as needed."
In Europe, there is a long-running debate among security analysts over how best to configure the U.S. military presence. Some have argued that permanent U.S. and NATO bases are needed in the Baltics and Poland, where troops would serve as front-line tripwires in the event of confrontation with Moscow.
Other areas of debate revolve around the merits of permanently basing troops in Europe, mostly in Germany, versus shuttling units back and forth on shorter missions around the Continent.
Going forward, the Army, which has been adding artillery capabilities in Europe and is developing long-range precision fires with ranges of 1,000 miles, will need to consider carefully where such weaponry is set up, Rand said.
If many such systems were positioned in northeastern Europe or if longer-range systems were placed in Western Europe, "there is some likelihood that Russia would react by targeting host countries with hostile measures," the report said.
---
---
---
---