Airmen's stress, pilots' workload noted in latest climate survey
by
Ashley Rowland
May 3, 2011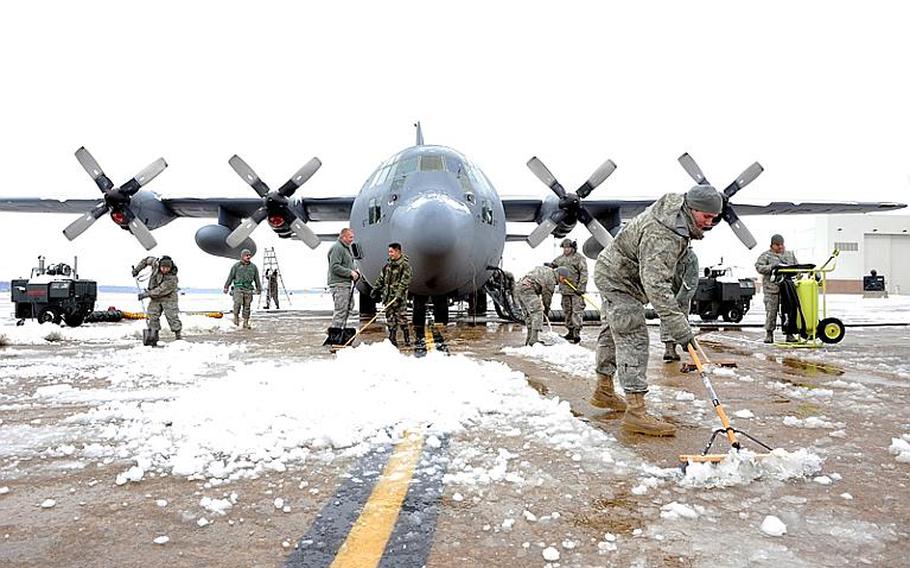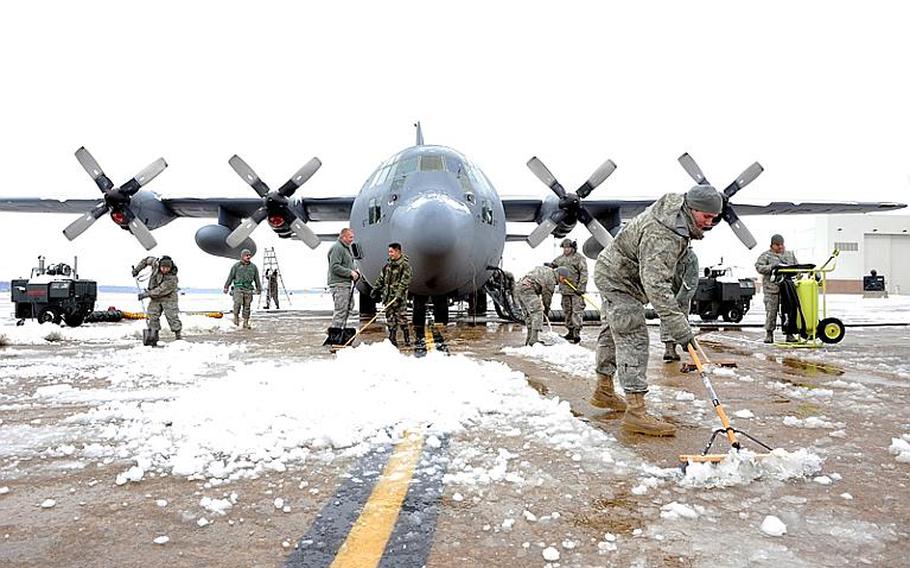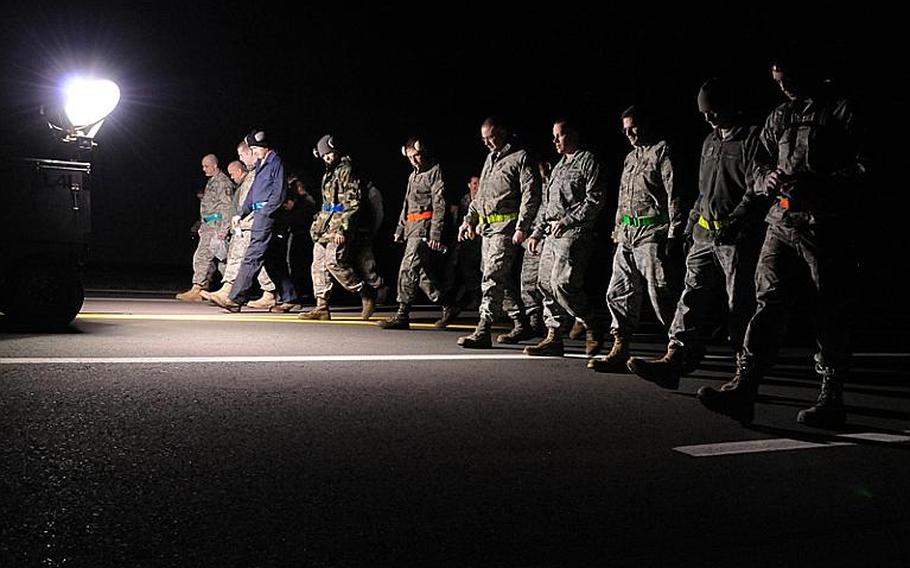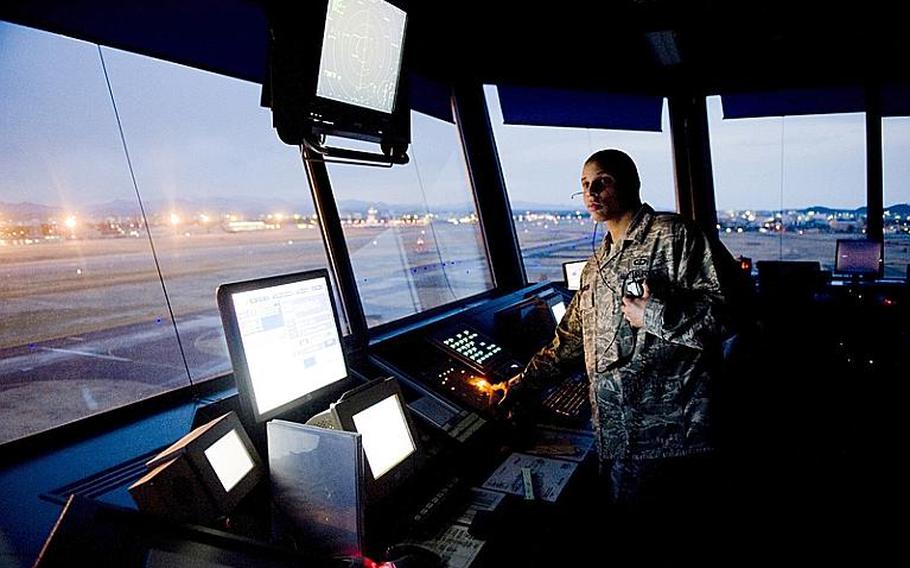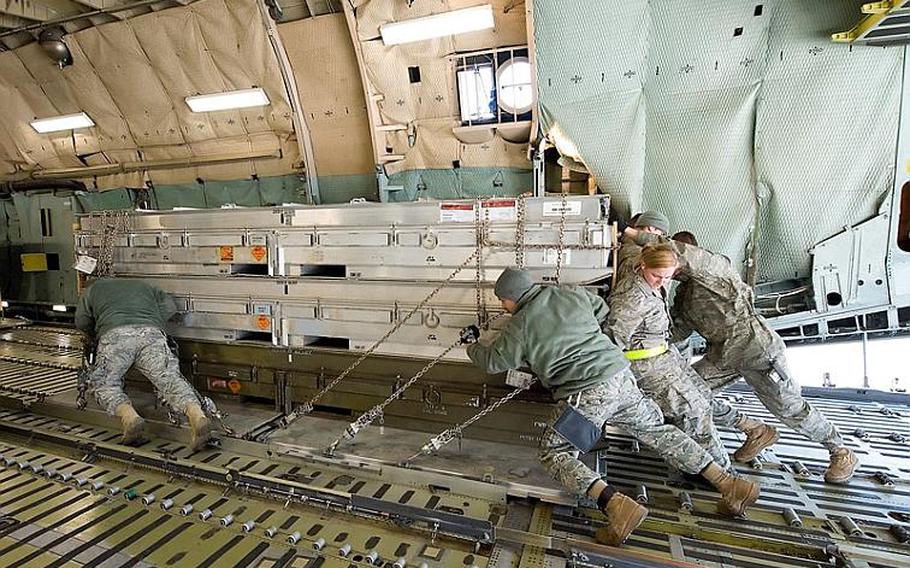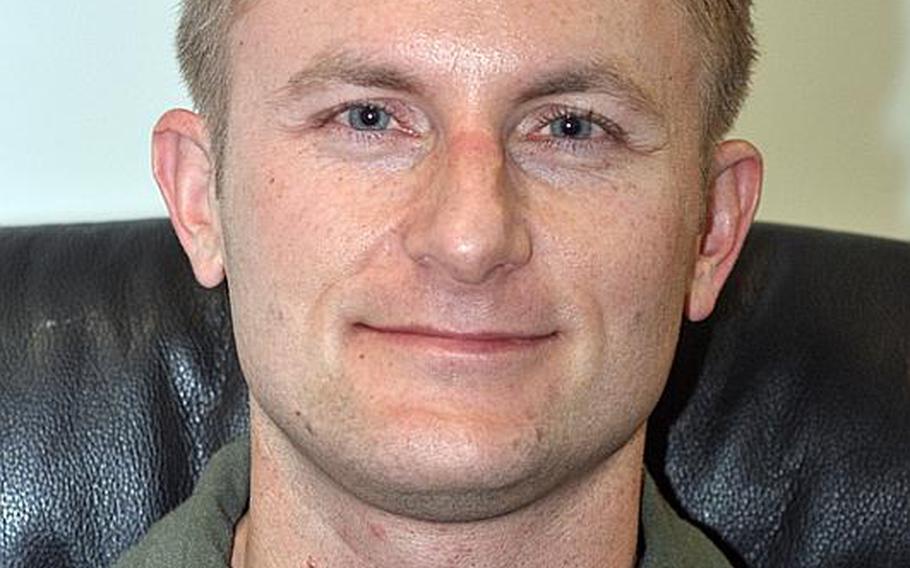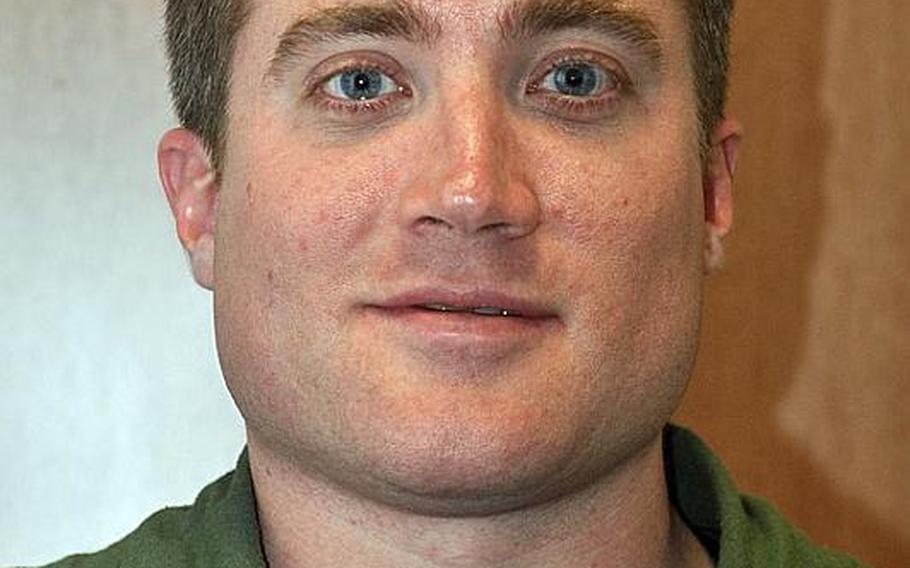 SEOUL — Airmen are generally happy with the Air Force, though a significant percent say they are stressed and overworked when others deploy from their home stations, according to a recent Air Force Climate Survey.
The most striking finding in the survey was the heavy workload described by pilots, only 48 percent of whom said they had enough time to accomplish their daily tasks during duty hours, compared to 71 percent for the entire Air Force.
"Do I think we do our job well? Yeah, absolutely I think so," said Capt. Matt Kenkel, an F-16 pilot with the 14th Fighter Squadron at Misawa Air Base, Japan. "Do I think we do it inside the framework of a normal day? No, not even close."
Kenkel said 12- to 14-hour days are standard for pilots throughout the service. In addition to flying, pilots perform extra tasks including working in the tower while their peers are flying, standing watch over the intelligence vault, and running the squadron flight operations desk. Assisted by junior pilots, senior pilots are tasked to be "shop chiefs," he said, working issues such as scheduling, safety, and plans and mobility.
"Everybody has an additional duty," Kenkel said.
The survey was conducted between Oct. 8 and Nov. 28, 2010, and was based on responses from 172,000 active-duty, Air National Guard and reserve airmen, as well as civil service and nonappropriated funds civilian employees. A pre-decisional copy of the survey obtained by Stars and Stripes did not say how many respondents in each of those categories participated in the survey.
In an emailed comment provided to Stars and Stripes, Col. Brian Norman, commander of the Air Force Manpower Agency, said the survey was a tool used by Air Force leadership to assess what airmen are saying.
"The great thing is we can provide detailed, actionable information to the commander at the squadron level," he said. "They can take that information and look for ways to make things better in their own units."
There were few surprises in the survey, with respondents giving generally high marks on questions including their trust in unit leadership and performance. In most categories, the percentage of positive responses had changed by only a few percentage points, if at all, from surveys conducted in 2003, 2005 and 2008.
Among the findings:
• 63 percent said their work group or team had enough people to accomplish the job.
• 82 percent said they were satisfied with the Air Force.
• 81 percent said they were satisfied with their jobs.
• At their home stations, enlisted active-duty airmen worked an average of 51 hours a week and active-duty officers worked an average of 54 hours a week.
Airmen interviewed for this story said cost-cutting in recent years has led to more responsibilities and sometimes lower morale.
"The phrase is usually 'do more with less,' and it's dead on," said Master Sgt. Jody Forcha of the 25th Aircraft Maintenance Unit at Osan Air Base. "There's a lot less money, and they expect us to do the same mission or more."
He said 10-hour days are common for his unit.
"We definitely lose a lot of good people because of the workload."
But Senior Airman Tomas Rodriguez, a firefighter with the 51st Civil Engineering Squadron, said he likes the busy pace of work at Osan.
"I'm not going to say it was boring, but I didn't get to do my job as much as here," he said of his previous duty station in Louisiana.
Deployments heavily affected those who remained at home stations, with two-thirds saying at least one airman had deployed from their work group in the past year. Fifty-seven percent of those who remained behind said their stress level increased because of deployments, with 28 percent describing that increase as "significant."
Seventy-seven percent said their workload increased due to deployments, and 35 percent said that increase was "significant."
Fifty-eight percent said their duty hours increased when others deployed, reporting an average nine-hour increase in their duty week.
At Yokota Air Base in Japan, Master Sgt. Mike Worley of the 374th Security Forces said the operation tempo in the Air Force over the last 10 years has remained high but generally constant due to the support of the missions in the Middle East.
"I haven't noticed any more stress," Worley said. "I'm a first sergeant, I'm always stressed."
Pilots who responded to the survey indicated they felt especially heavy workloads. Among the findings:
• Only 46 percent said they had enough people in their work group or team to accomplish the job, compared with 63 percent for the entire force.
• 63 percent said they had adequate time to do the job well, compared with 80 percent of all respondents.
• 72 percent said they had the right tools and equipment to accomplish their jobs, slightly less than 79 percent for the entire force.
At Aviano Air Base in Italy, Maj. Jay Anderson and Capt. Nathan Harrold, both F-16 pilots with the 510th Fighter Squadron, said they were concerned about resources.
"We've been losing flying hours pretty consistently over the last decade," said Harrold, who believes the squadron's training hours are down by as much as 40 percent from a year ago.
"It's not just the flying," Anderson said. "We're missing people. They've taken a lot of support personnel out of the squadron."
Both said pilots are spending much of their time doing administrative tasks instead of flying. That means less time spent preparing for missions, and less time studying aircraft that are more technical than ever.
"I think that tactical proficiency has suffered a little bit," Anderson said.
The final report was sent the week of April 20 to all unit commanders and leaders who had more than 10 members of their unit respond, according to the Air Force. Leaders who received a final report were to brief their organization on the results within 30 days, said Air Force spokeswoman Lt. Col. Belinda Petersen.
"The results and comment areas can be used as a starting point for further discussion to build on the positive and improve areas that require attention," she said in an email.
The next Air Force Climate Survey will be conducted in 2012.
Stars and Stripes reporters T.D. Flack, Kent Harris and Grant Okubo contributed to this story.