Air Force follows Army, Marines in imposing civilian hiring freeze
by
Seth Robson
August 17, 2011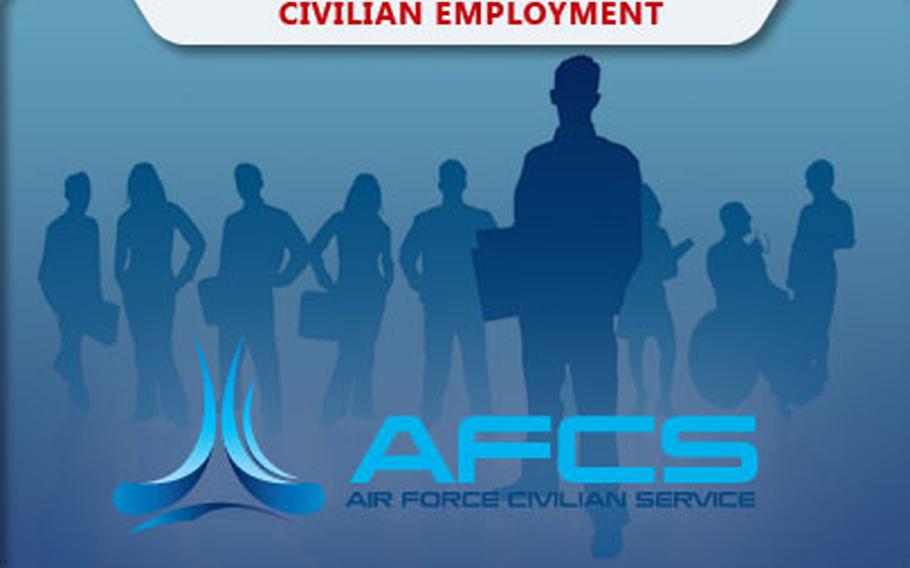 TOKYO — The Air Force has followed the Army and Marine Corps by imposing a civilian hiring freeze as the military struggles to rein in spending ahead of big budget cuts.
"We are operating in a very challenging fiscal environment and are focused on meeting mission requirements with a reduced budget." Lt. Gen. Darrell Jones, the Air Force deputy chief of staff for manpower, personnel and services, said when last week's 90-day hiring freeze began.
The service employs more than 180,000 civilians worldwide.
The move mirrors similar practices by the Marines, who announced a 90-day hiring freeze in March -- a move since made "indefinite" -- and the Army, which has recently began hiring again after a temporary suspension of job offers to civilians.
The Navy, with nearly 200,000 civilian workers, is the only service branch that has not imposed a civilian hiring freeze this calendar year.
Defense spending has become a hot topic in Washington as the U.S. government attempts to dig the country out of its deep economic hole.
Last month, Congress mandated $350 billion in defense savings over 10 years. But if the government's new debt reduction committee fails to find a way to trim $1.2 trillion from government expenditures over the same time period, about one-half of that amount would automatically be carved out of the Defense Department's budget.
Air Force officials said they want to reduce temporary and term employees and will provide incentives for staff to separate voluntarily or retire early.
"We are mindful of the potential impacts of budget constraints on our civilian force and their families, which is why we are seeking to reduce the need for involuntary measures," Jones said.
Before the hiring freeze, the Air Force instituted a hiring slowdown, filling only one-half of its vacant civilian jobs since May 13.
Capt. Mary Danner-Jones, an Air Force spokesman at the Pentagon, said in an email Wednesday that the service is aiming to reduce planned growth in its civilian workforce by more than 16,000 by fiscal year 2012.
"Future civilian funding across the Air Force will be a significant challenge due to budget reductions and the associated Department of Defense requirement to limit civilian funding to FY10 levels," she said. "The Air Force will continue to reassess the need for additional steps to achieve necessary civilian workforce levels while minimizing the impact on current personnel."
The Marine Corps, which employs about 17,000 civilians, also is conducting a review to determine how many workers it needs, according to Capt. Patrick Boyce, a spokesman for Manpower and Reserve Affairs at Marine Corps Base Quantico, Va.
"At this time, civilian Marines are not in danger of losing their jobs," Boyce said, adding that the freeze won't affect civilian awards, retirements or pay adjustments,.
Boyce also said that certain jobs that, if left unfilled, would risk national security and the safety and security of lives and property, and therefore are exempt from the hiring freeze.
The Army is trying to thin its civilian workforce through attrition as well.
John Toniolli, an Army spokesman at the Pentagon, said the service is trying to cut civilian manpower to fiscal 2010 levels.
"Right now, the Army is 8,741 personnel over Fiscal Year 2010 levels," he said, adding that there are about 330,000 Army civilians.
Rather than laying-off employees, the Army plans to reduce its civilian labor force by not employing new workers when people retire or decline to move to new bases as facilities close under the Base Realignment and Closure process, Toniolli said.
"Without having to cut people, we can slowly reduce the civilian strength," he said. "The Army civilian reductions need to be accomplished as rapidly as possible but no later than 30 September 2012."