VIDEO
WWII Army lieutenant's widow accepts Medal of Honor for him, capping 2 decade quest
---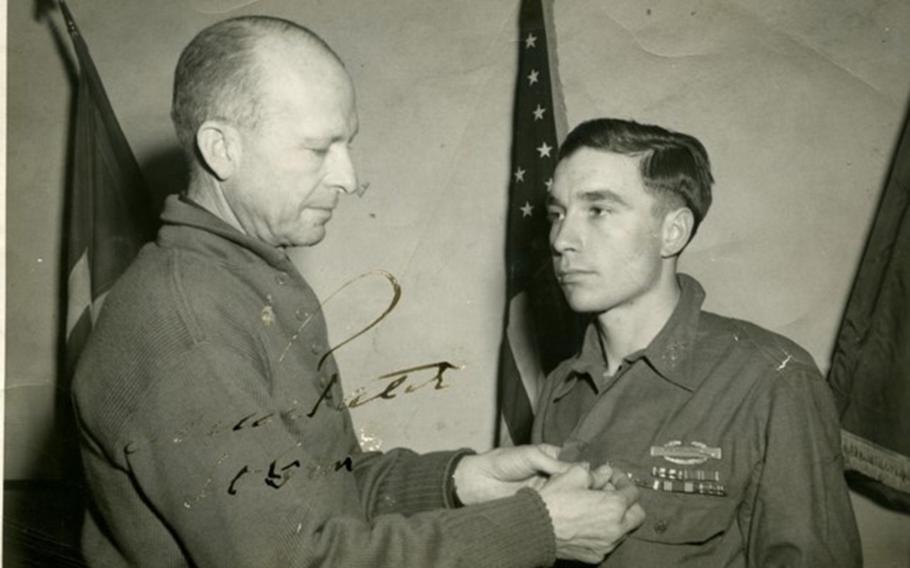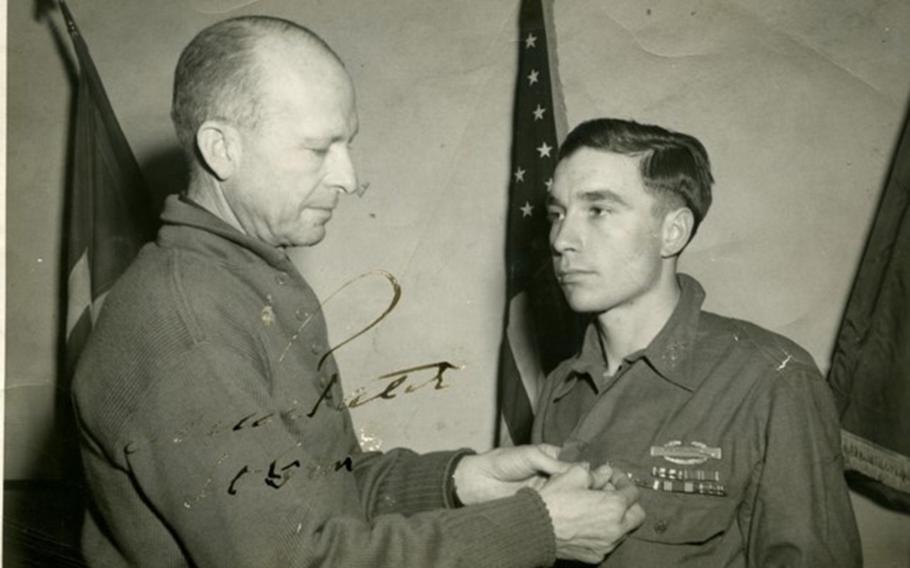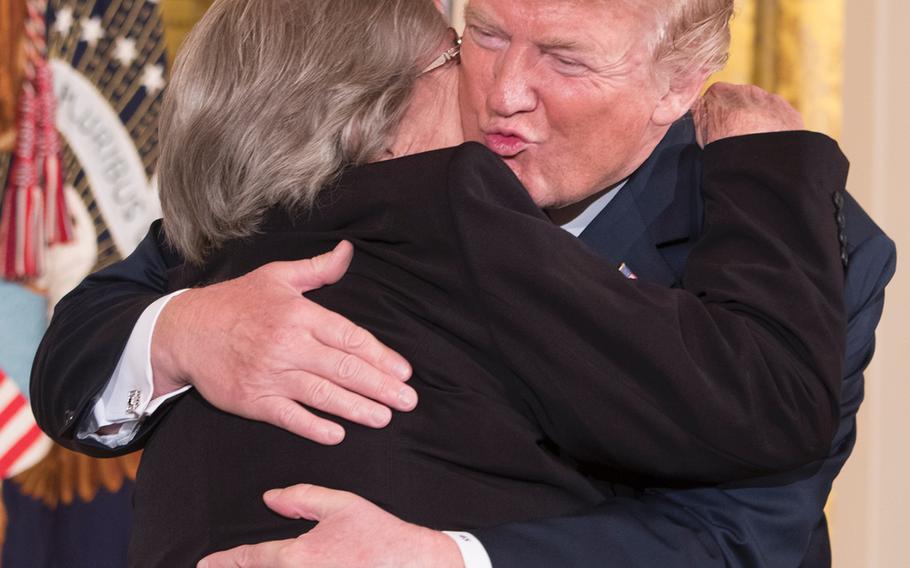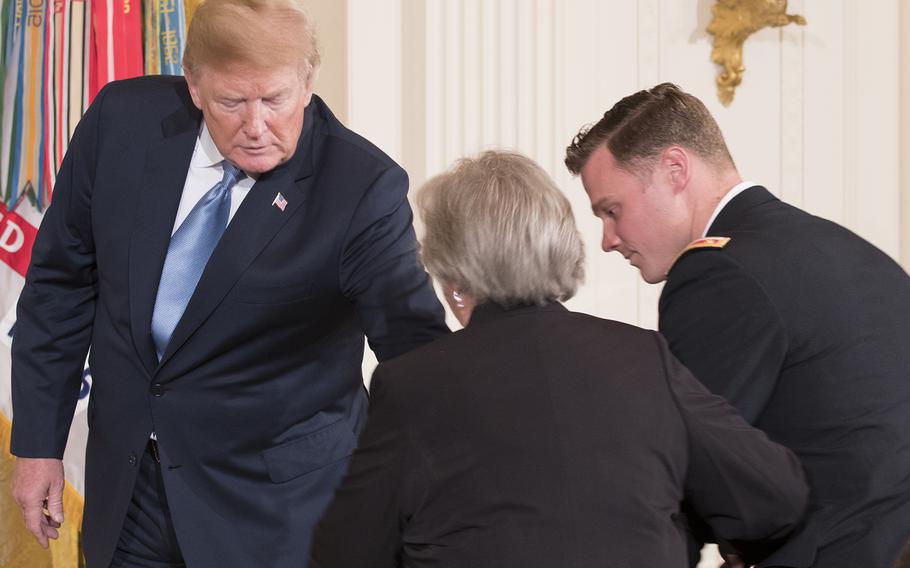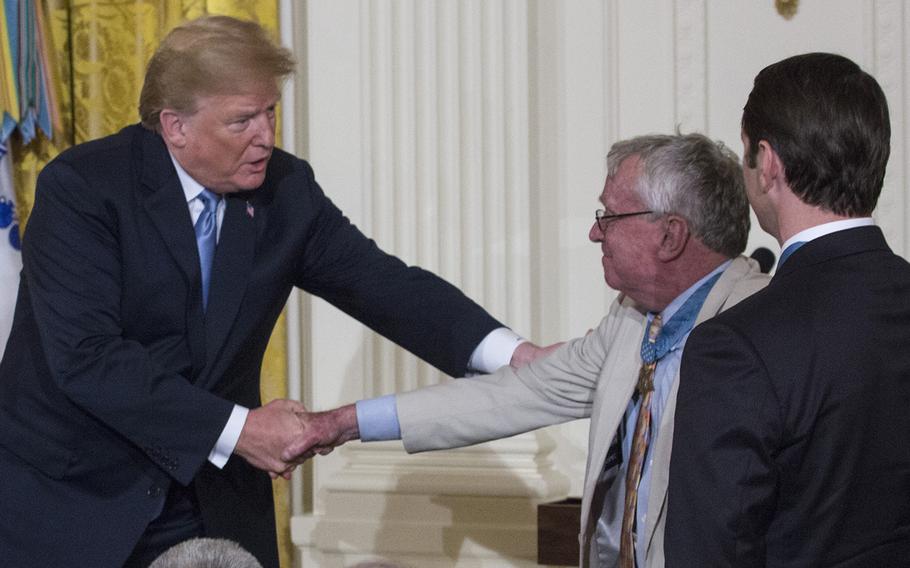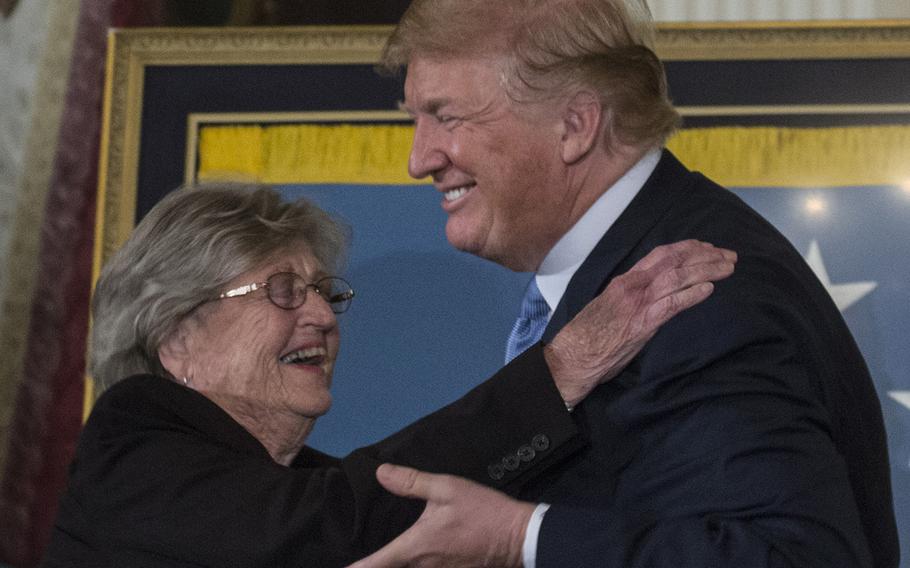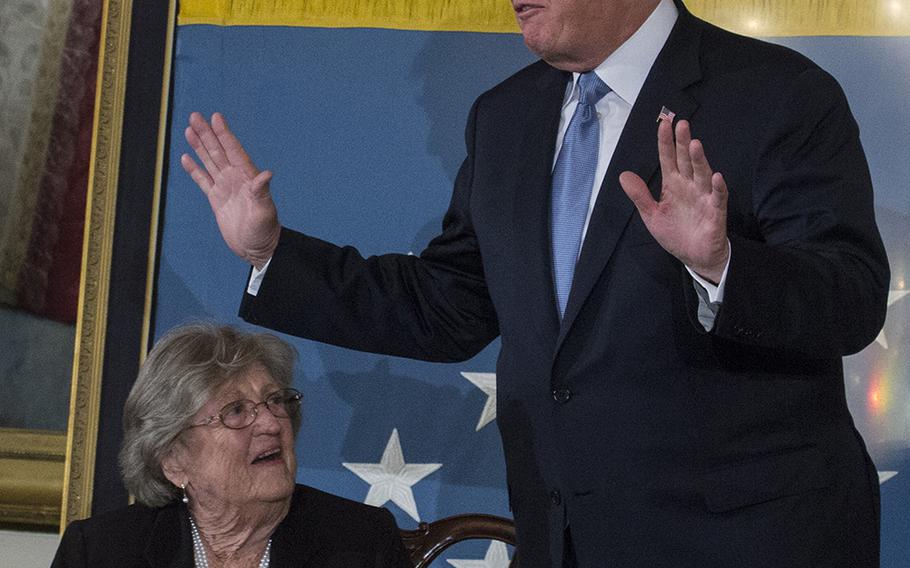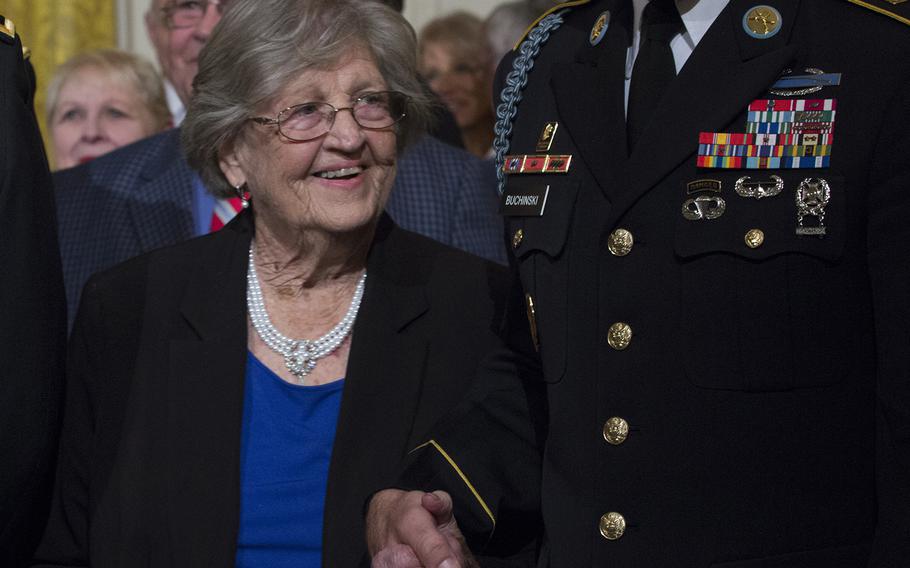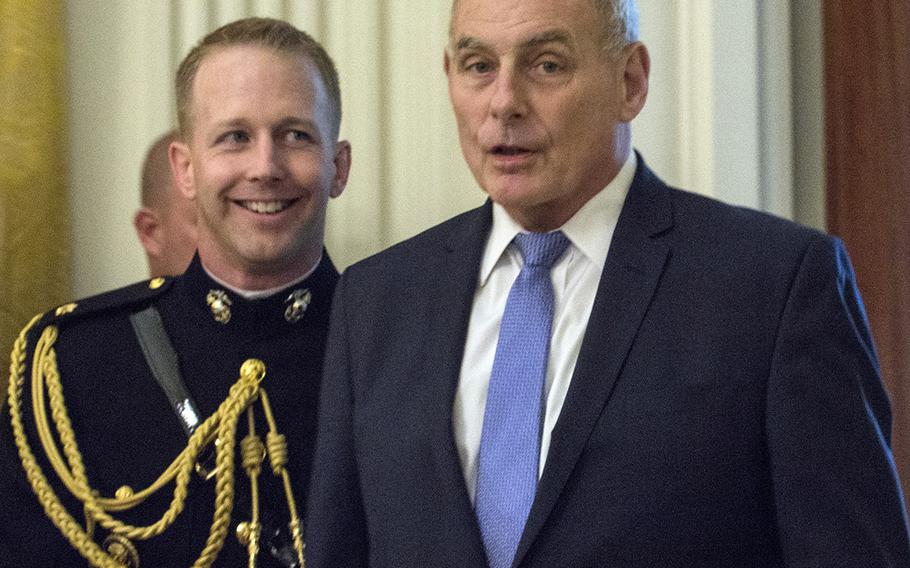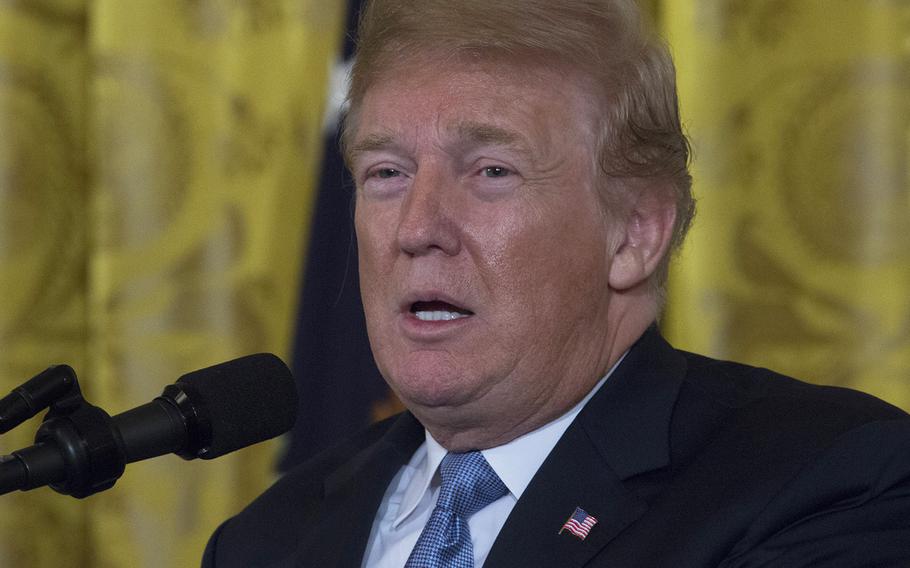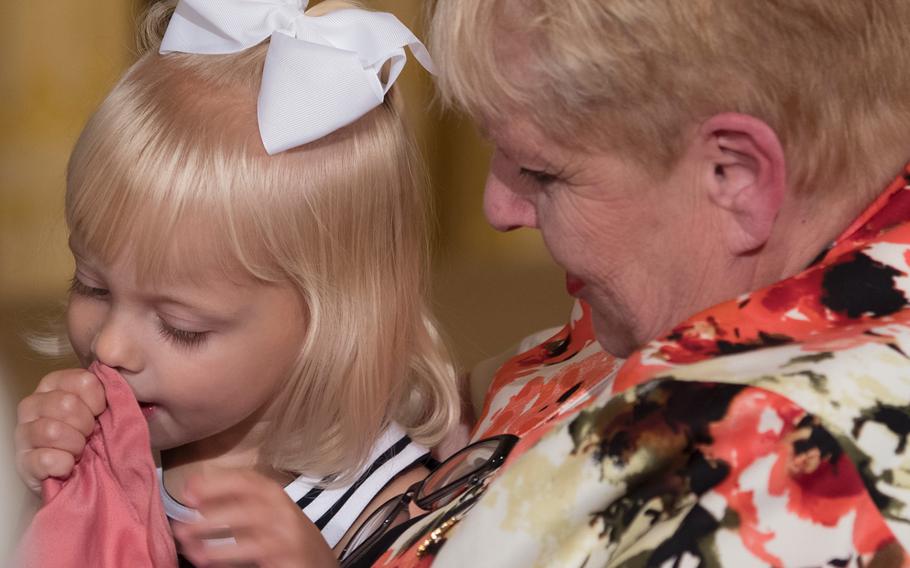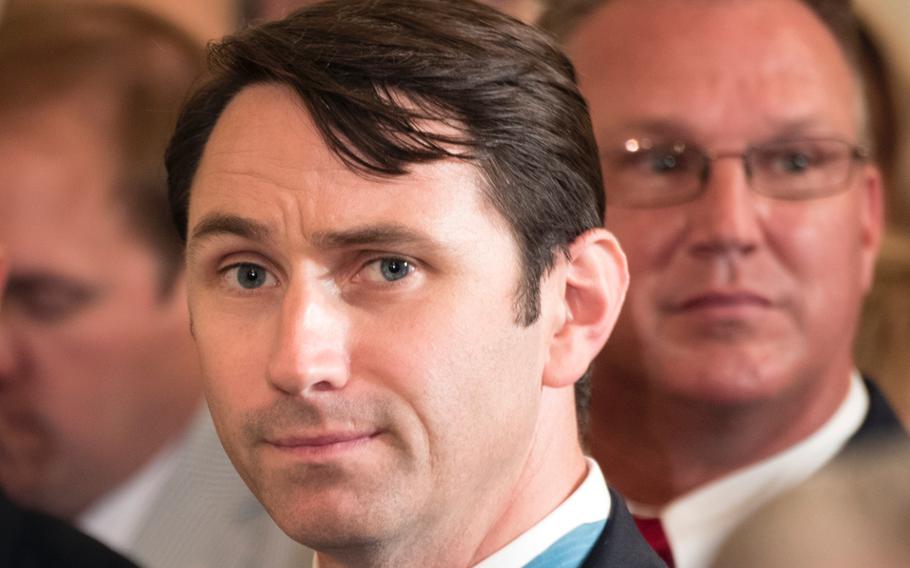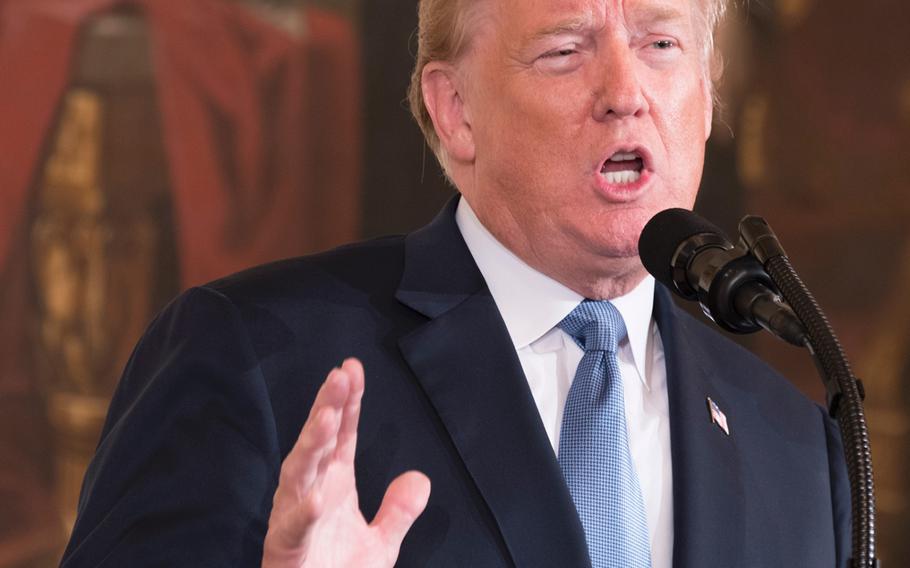 WASHINGTON — Garlin "Murl" Conner never wavered under fire during his 28 consecutive months of combat in North Africa and Europe. In the two decades since Conner's death, his family never wavered in their quest for the recognition that they knew he deserved – the Medal of Honor.
On Tuesday, President Donald Trump posthumously awarded the nation's highest military honor to Conner, explaining how he might not have been an imposing figure by stature but his bravery on battlefields during World War II made him larger than life.
"Today, we pay tribute to this Kentucky farm boy who stared down evil with the strength of a warrior and the heart of a true hero," the president said before presenting the Medal of Honor to Conner's widow, Pauline. "Murl was indeed a giant in his daring, in his devotion and in his duty."
Conner stood five feet, six inches tall and weighed about 120 pounds, but soldiers who served with the first lieutenant described him as fearless. On Jan. 24, 1945, Conner, who was already shot in his hip, volunteered to advance through a field of German artillery fire to an unprotected position 30 yards in front of his own unit's defenses in order to direct artillery fire on a force of 600 German soldiers and six tanks.
"Those people who were with him, many of them say it was the single bravest act they'd ever seen," Trump said of Conner's actions that day for which he was initially awarded the Distinguished Service Cross. "Somehow Lt. Conner survived the attack."
Pauline Conner, 89, beamed Tuesday as Trump upgraded the award. She was helped onto the stage at the front of the White House's East Room to receive the honor that she had fought to attain for her husband for 22 years. She threw her arms around Trump, kissing him on the cheek, before a crowd of U.S. officials, friends and family members including her son Paul, her five grandchildren and four great-grandchildren.
"She's a very special woman," the president remarked.
It was a moment that Pauline Conner never thought would come.
"After all these years it really is and truly is an honor," Conner said Monday at the Pentagon. "I had really and truly given up on it. I just didn't think it would ever happen. But he has a [combat] record that speaks for itself. I don't have to tell it."
Conner's Army record during the war included four Silver Stars, French valor awards and three Purple Hearts. He earned the decorations in savage battles between October 1942 and March 1945 as his 3rd Infantry Division unit pushed from Morocco, across Tunisia into Italy, across France and into Germany.
The Medal of Honor raises Conner into the ranks of the highest-decorated soldiers in the Army's history, perhaps making him the second most-decorated servicemember to fight in World War II, behind only the revered Audie Murphy, according to Erik Villard, a historian with the Army's Center for Military History.
His actions earned him the respect of his fellow soldiers and of his commanders, who in 1944 granted him a battlefield commission from technical sergeant to second lieutenant.
Lloyd Ramsey, Conner's battalion commander who would rise to major general, wrote Conner was the best combat soldier he had ever observed in action.
"No words can express the outstanding leadership qualities that Lt. Conner had," the late Ramsey wrote after the war. Conner was "always willing to do more than his part."
But people who knew Conner after he left the Army knew little of the small-town Kentucky farmer's battlefield exploits. He rarely, if ever, spoke of his service because he was concerned it could come across as bragging, said Pauline Conner. He instead chose to tell people who inquired about his time in combat that he'd left those memories across the Atlantic Ocean, she said.
When Pauline met Murl in 1945 at a parade in their hometown of Albany, Ky., honoring his service just after his return from the war, she said she found it difficult to believe the stories of his combat heroics.
"He was such a caring person. He really was," she said. "I just couldn't imagine him doing what he did. Not in my mind I sure couldn't."
His battlefield heroicsConner had already received three of his four Silver Stars for risking his life to save the men with whom he served when his unit – 3rd Battalion, 7th Infantry Regiment – found itself facing down some 600 German infantrymen and six Panzer Mark VI Tiger tanks near the town of Houssen, France.
It was the morning of Jan. 24, 1945 and the German army was launching desperate attacks on American formations in the wake of its defeat in the Battle of Bulge.
Conner, his battalion's intelligence officer, could see his unit was in danger of being overrun and took it upon himself to ensure U.S. artillery was hitting the German positions not entirely visible from behind the front lines.
The soldier – already wounded in his hip from sniper fire in an earlier fight – grabbed a telephone, unspooling the wire that connected it to his commander's telephone, and dashed 400 yards forward, passing his battalion's defensive position. Ignoring warnings from soldiers around him, Conner continued another 30 yards past the line, maneuvering through a field of artillery fire before diving into a snowy, shallow ditch from where he could observe the enemy formation, according to recounts of the battle.
With only the telephone and his submachine gun, Conner spent the next three hours laying in that ditch, directing American artillery fire as swarms of German soldiers moved toward his battalion, according to his Medal of Honor citation. When his position was eventually spotted by the German soldiers closing within some 10 yards of him, Conner remained calm. He called in fire on his own position, "having resolved to die to stall the enemy advance," fearing if the Germans near him moved forward they would decimate the U.S. soldiers behind him, according to the citation.
"By his incredible heroism and disregard for his own life, Conner stopped the enemy advance," the citation reads. "The artillery he expertly directed under constant enemy fire killed approximately 50 German soldiers and wounded at least 100 more, thus preventing heavy casualties in his battalion."
Conner should not have even been in that battle. The lieutenant had snuck away from a field hospital where he was being treated for the bullet wound in his hip, telling his superior officers that he would not let his men continue to fight without him by their side.
The 22-year fightThe Conner family's quest to see Murl Conner's Distinguished Service Cross, the nation's second-highest award for combat valor, upgraded to the Medal of Honor began by accident.
A former Green Beret, Richard Chilton, had reached out to the Conners in 1996 seeking information about his late uncle, Army Pfc. Gordon Roberts, who died in the Battle of Anzio, Italy in 1944. Roberts had served with Conner.
Pauline Conner suggested Chilton search her husband's war records for any information that he could find about his uncle's service.
Chilton was astonished by what he found, said Luther Conner, a cousin of Murl Conner and the family's attorney.
Chilton "saw all the medals and [Conner's] awards were in a cardboard box in the bottom of his duffle bag in the back of the living room closet," Luther Conner said Monday. "He took it upon himself to write hundreds and hundreds of letters" seeking the upgrade.
It launched a struggle that would last the next 22 years through battles with the Army's awards branch and eventually in courtrooms. Luther Conner said the family had finally found some closure with Trump's upgrade of Murl Conner's award, 20 years after his death at the age of 79 following kidney failure and diabetes.
"We were quite sure from the outset," Luther said about his cousin's deserving a Medal of Honor. "You could read the account. There was just no doubt he was deserving of it. That's separating any emotion or family interest or anything."
Trump agreed, saying his decision to approve the upgrade was easy.
"He couldn't stop [fighting] because he loved our country and he fought with everything he had to stop the Nazi menace," the president said. "... He will never, ever be forgotten. We will never forget his story. We will always be grateful to God for giving us heroes like Murl."
Pauline Conner said Monday that her only wish was that her late husband had lived long enough to receive his Medal of Honor himself.
"He would feel highly honored," she said. "Yes he would. I just wish he was here to get it. He earned it. He's the one who earned it. I just wish so badly he was here – that [they had] done it when he was here."
---
---
---
---