Wreaths effort at one of the first US national cemeteries a 'meaningful experience'
---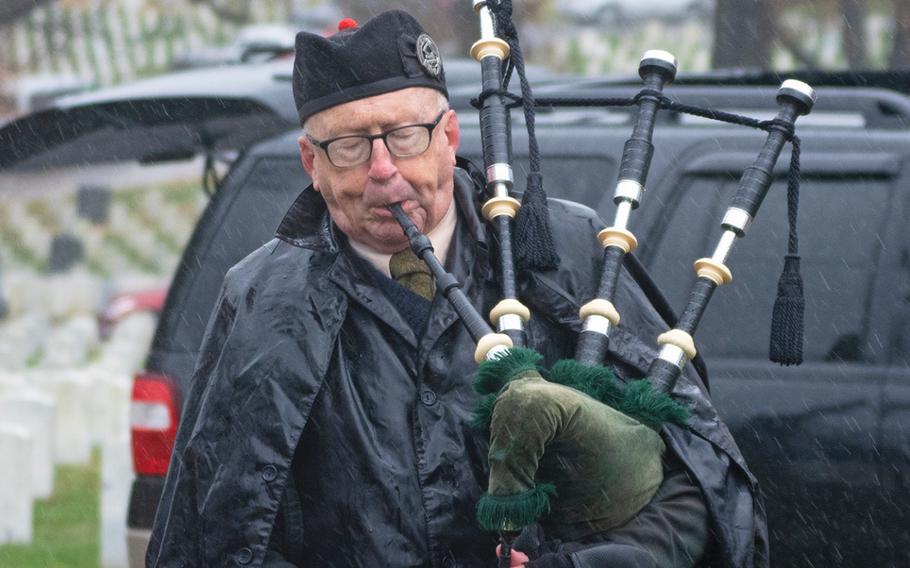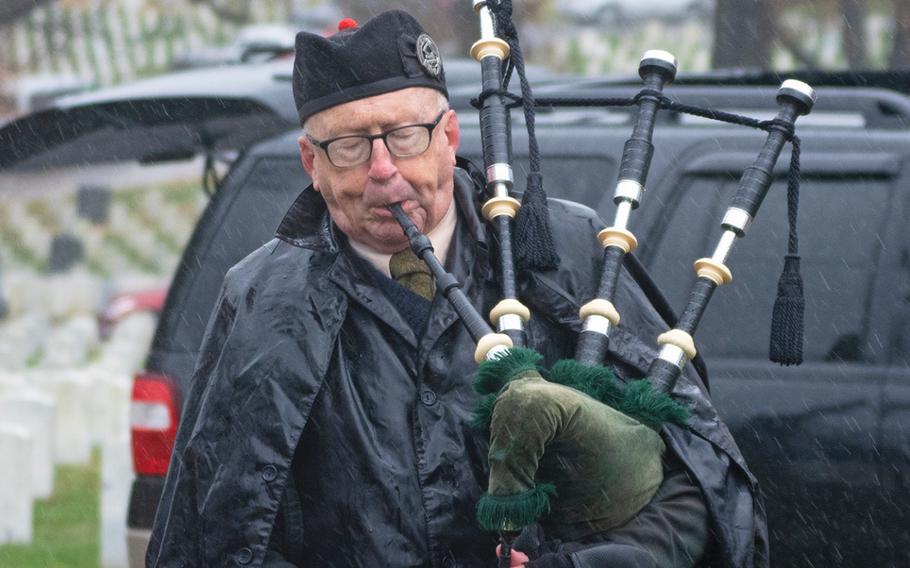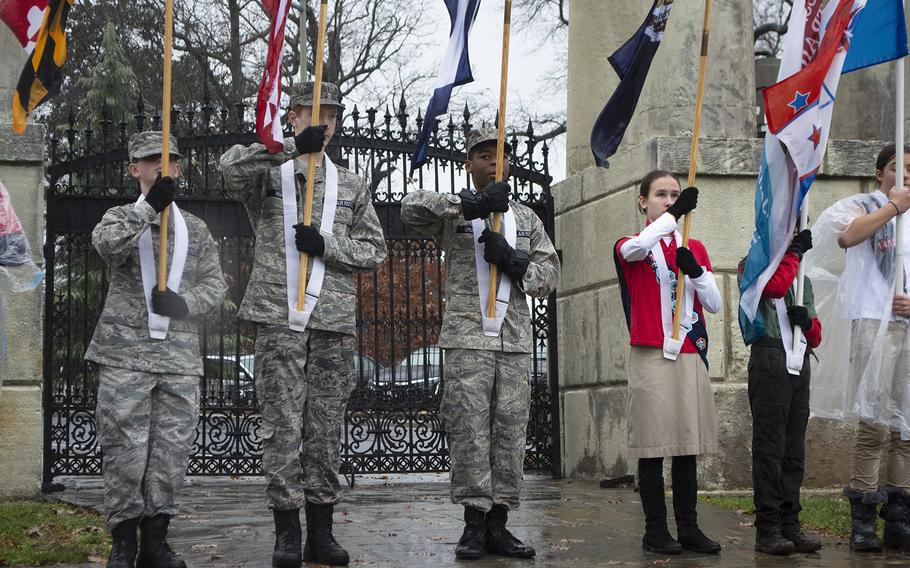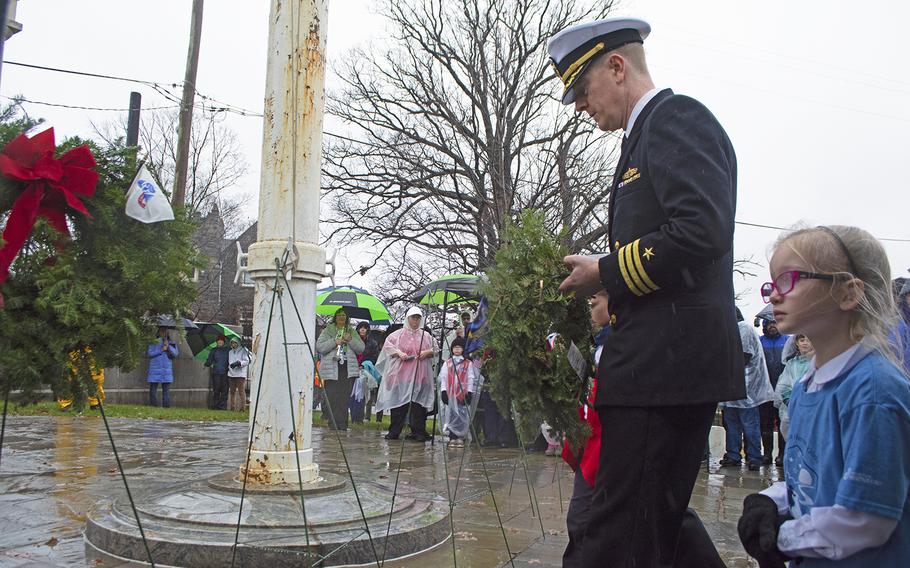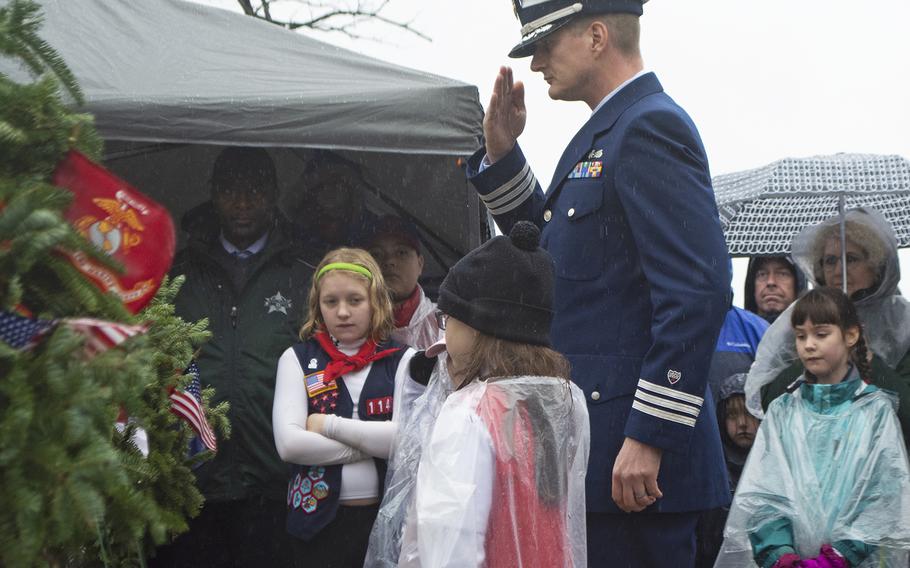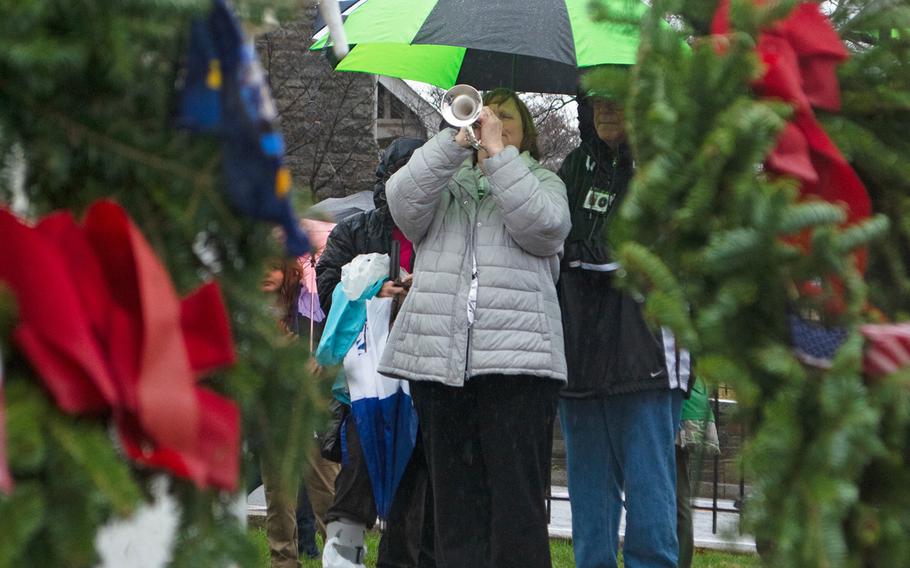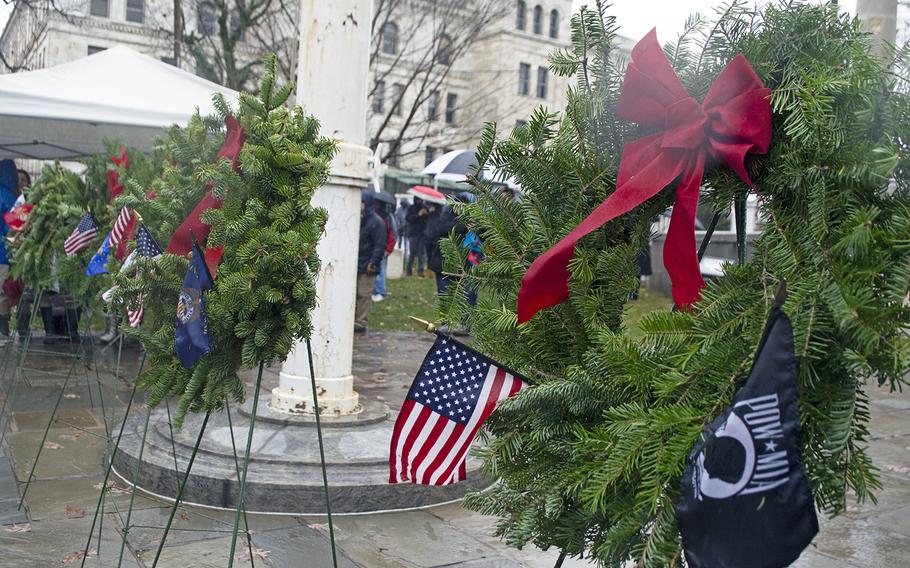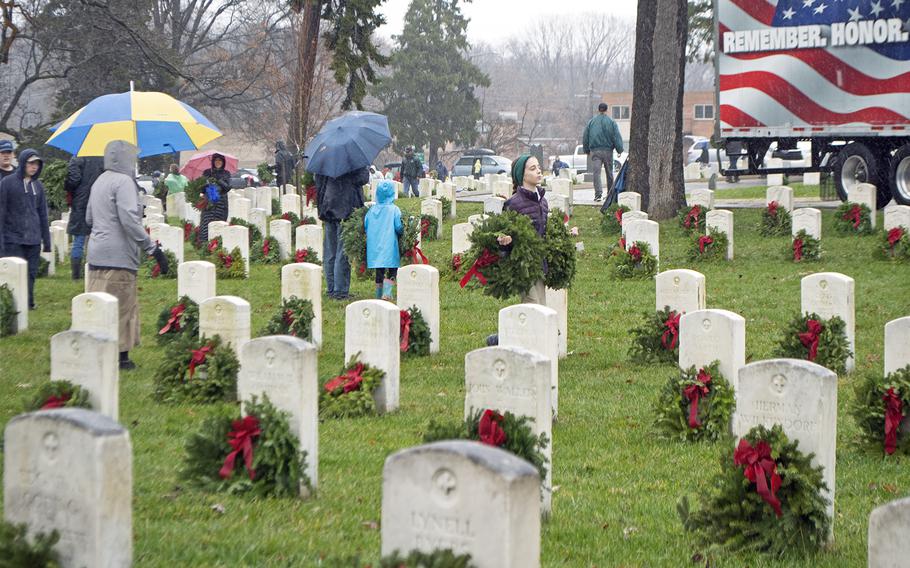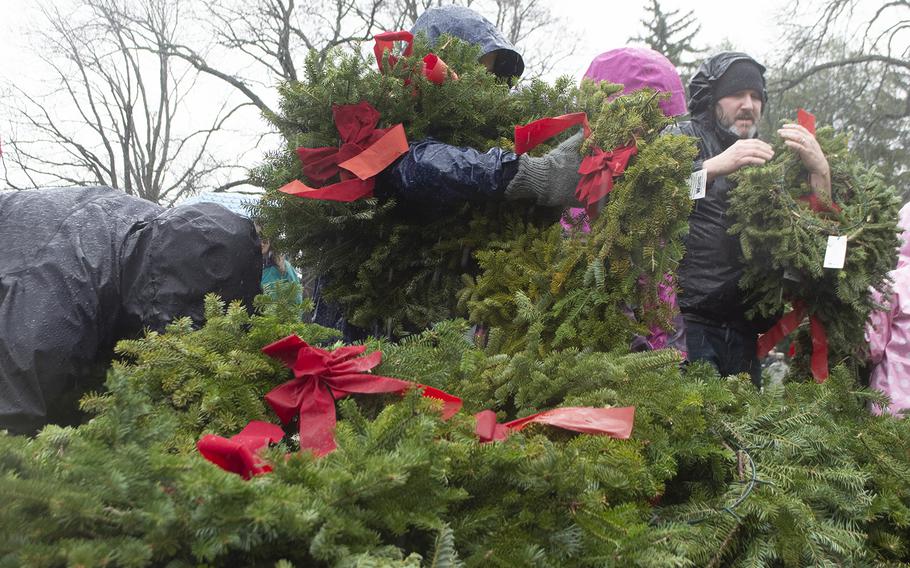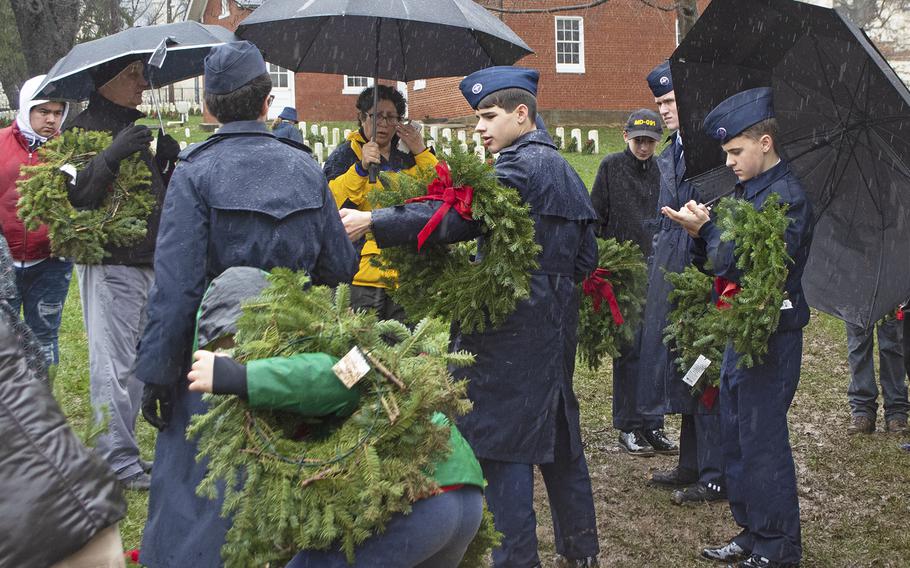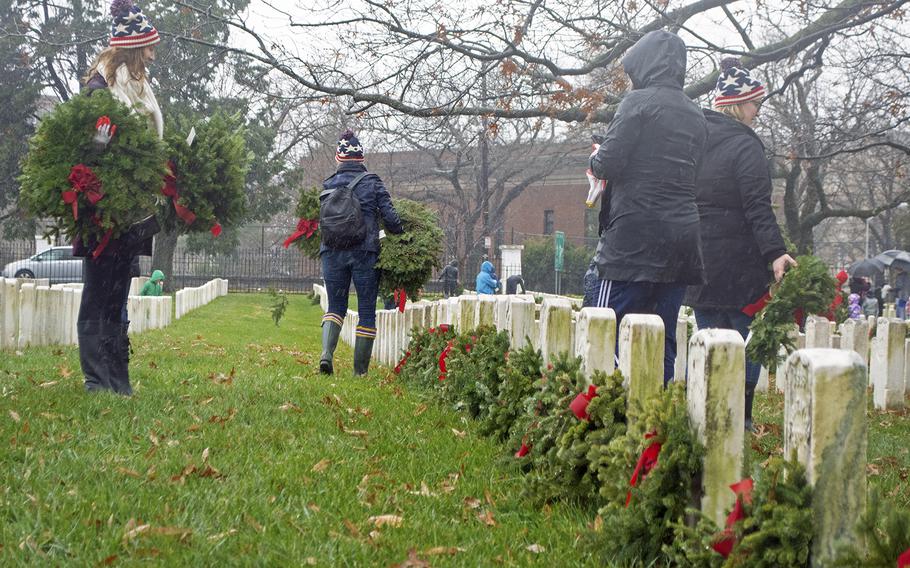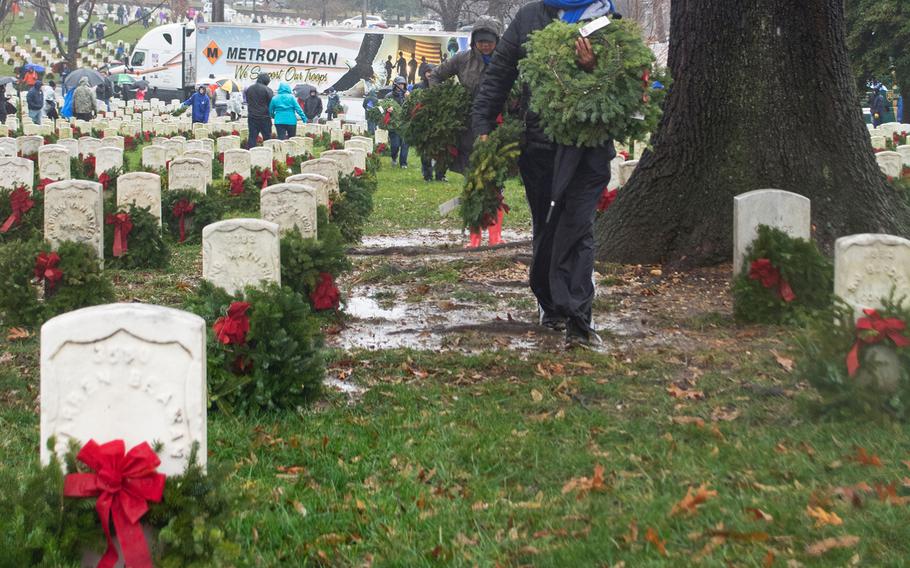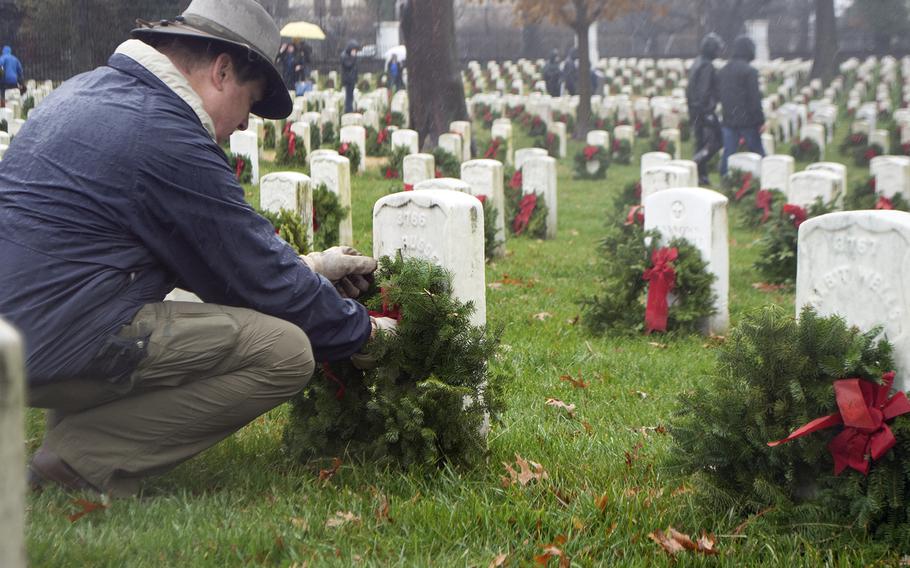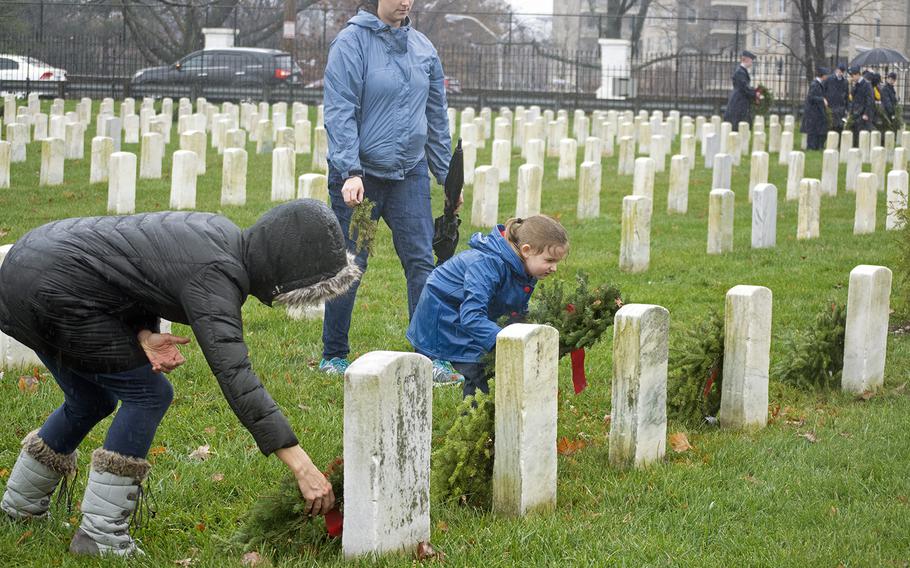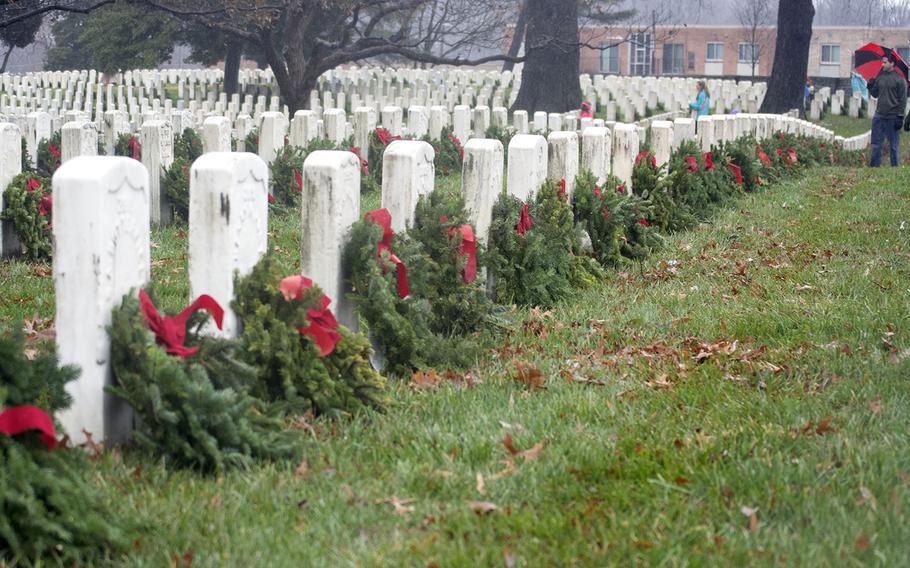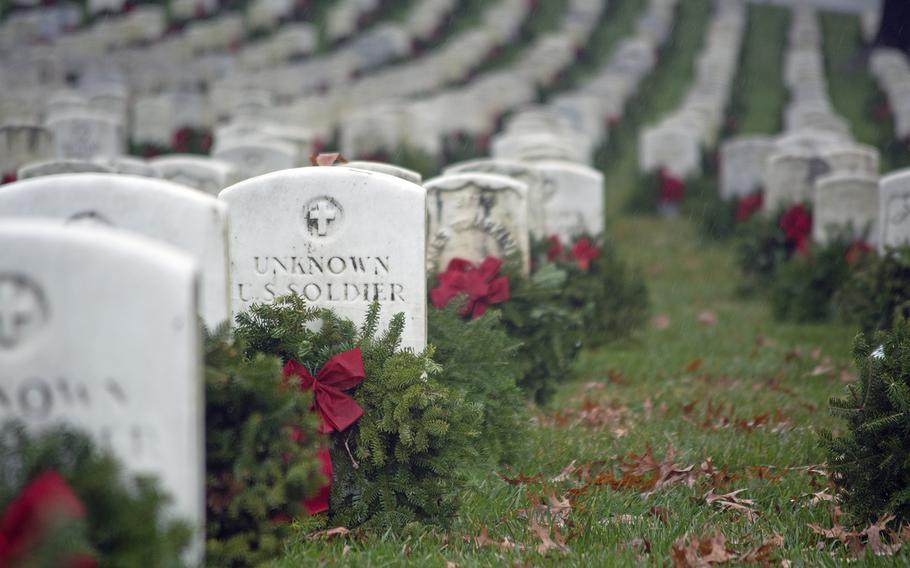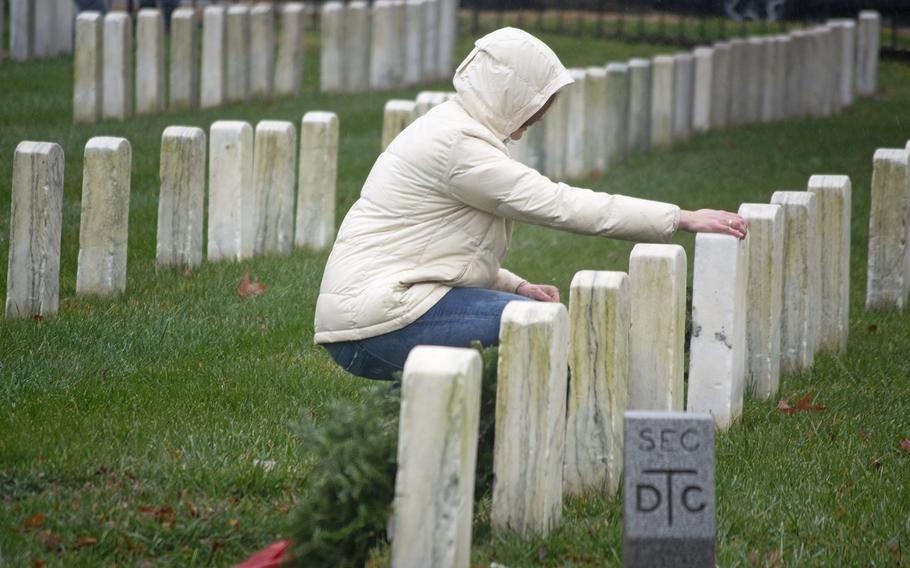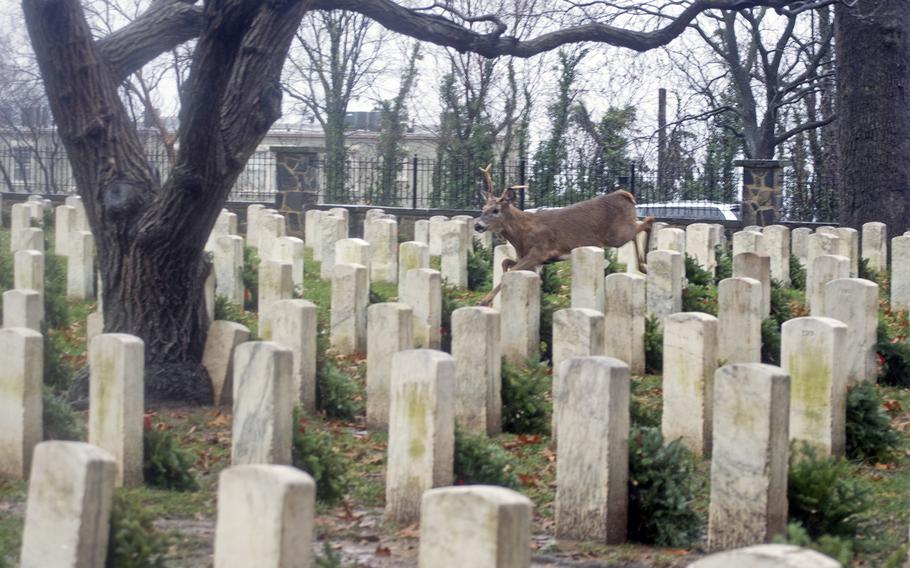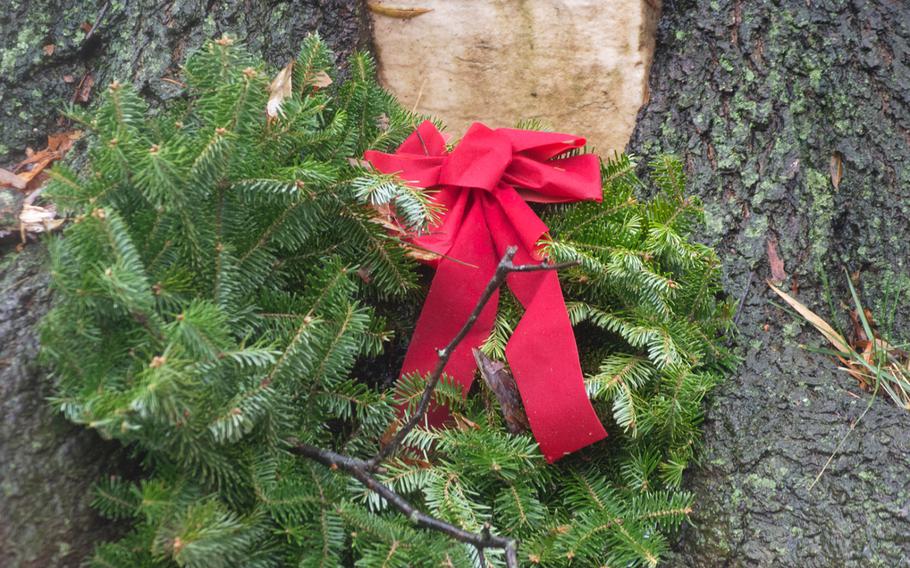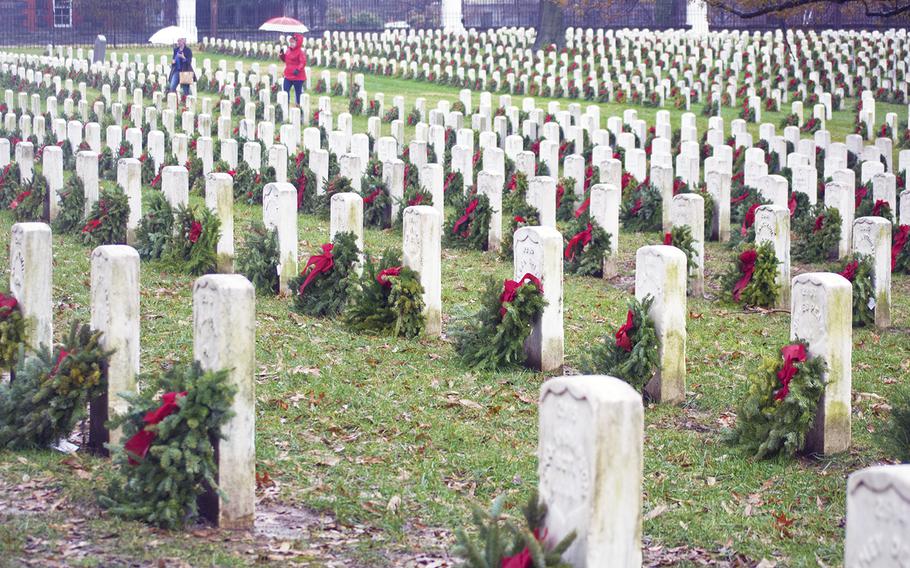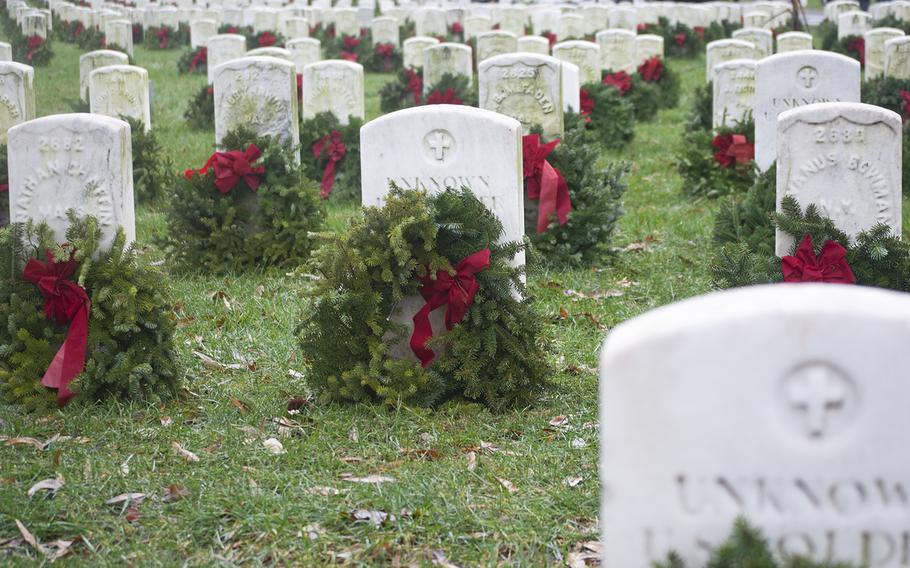 WASHINGTON — Their hair slicked back from the rain, their coats drenched and shoes covered in mud, hundreds of volunteers placed wreaths at grave markers at the U.S. Soldiers' and Airmen's Home National Cemetery on Saturday as part of Wreaths Across America.
While not as well-known as Arlington National Cemetery, which is the focal point of the nationwide wreaths effort for its size and for being the final stop in the truck caravan bringing the wreaths from Maine, the graveyard in northwestern Washington still marks the final resting place of more than 14,000 veterans.
Location coordinator Sarah Hamaker said the first U.S. national cemetery is "small, and it feels more intimate. We can really have a meaningful experience" in placing wreaths.
"I'm not too surprised" by the large turnout of volunteers in spite of the weather, Hamaker said. "I had people here at 9:30 this morning, helping with the wreaths in the rain. I'm soaked, but it's something that crosses all political lines, all religious lines, because it is just honoring our veterans."
While the location received 11,000 wreaths, thousands more than last year, they were still short of covering all the graves in the cemetery, which is next to the Armed Forces Retirement Home.
"I was just talking to someone from the retirement home," Hamaker said, "and they love to see us out here laying the wreaths because they are going to be buried here."
Rachel Smith, the daughter of an Army veteran, attends Wreaths Across America every year.
"My father just retired from the United States Army after 20-or-so years of service, so we really value honoring our veterans and doing stuff like this," Smith said.
She even has her own ritual.
"At Wreaths Across America, at every grave I put a wreath down for, I fluff the wreath — make it look nice — and then I pray for the soldier and their family," Smith said.
The first burials were made at the cemetery on August 3, 1861 (almost three years before the first ones at Arlington). Notables whose final resting places are there include nurse Agnes von Kurowsky Stanfield, the inspiration for characters in Ernest Hemingway's writings, and Maj. Gen. John Logan, who was a U.S. senator and a driving force behind Decoration Day, now known as Memorial Day.
tibbetts.meredith@stripes.com Twitter: @mjtibbs
---
---
---
---