Wilkie says socialism poses a serious risk to the VA
---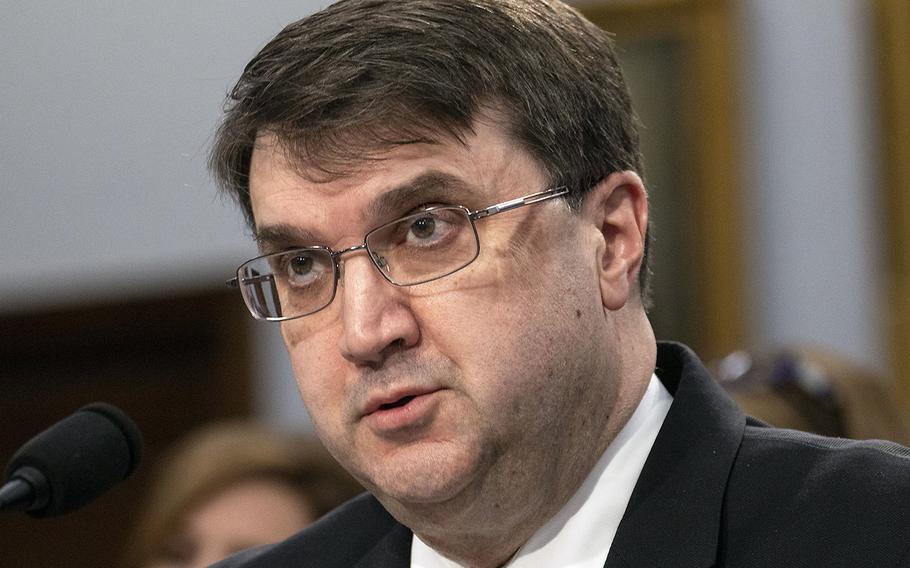 WASHINGTON — Veterans Affairs Secretary Robert Wilkie said Monday that socialism could mean the end of the VA, which is funded with more than $220 billion and tasked with caring for more than nine million current and former service members.
"If socialism became the coin of the realm, that would be gone," Wilkie said in an interview with Breitbart, a far-right media outlet. "That place that was promised for warriors would disappear. So that is my great concern as the person who is very fortunate and honored to be the head of America's second-largest department...We care for nine and a half million veterans over 170 hospitals. That care would disappear."
Wilkie said the VA, which is a government-funded health care network for veterans and service members, would be under serious threat if President Donald Trump lost the White House and the United States converted to socialism.
"If America were suddenly to descend into a socialist state, that promise [taking care of veterans] is wiped out. There's no longer any care for veterans," he said.
VA did not respond Monday to a request for comment.
The Trump administration in its proposed fiscal year 2021 budget is requesting a 14% boost to the VA's budget, making it the only cabinet department that could snag a double-digit funding raise. VA is the second-largest federal agency in size and budget. It also serves as the largest health care network in the country.
Sen. Bernie Sanders, I-Vt., a self-described Democratic-Socialist, heads into Tuesday's primary elections as the frontrunner for the Democratic presidential nomination. Sanders has put health care at the center of his campaign, with a plan to transform Medicare into a universal program. Sanders is also a member of the Senate Committee on Veterans' Affairs.
During his interview, Wilkie underscored the strides the VA has made to expand access to private care after years of the department struggling to take care of veterans in a timely manner.
"If you don't live near a VA or we don't have what you need, you have the power to go to the private sector and get what you need," he said.
The Mission Act is the landmark legislation that passed last year expanding private care, which Sanders voted against in fear of the increasing privatization of the VA.
Beynon.Steven@Stripes.com Twitter: @StevenBeynon
---
---
---
---