VIDEO
Video: World War II veterans gather in Washington to commemorate V-J Day
---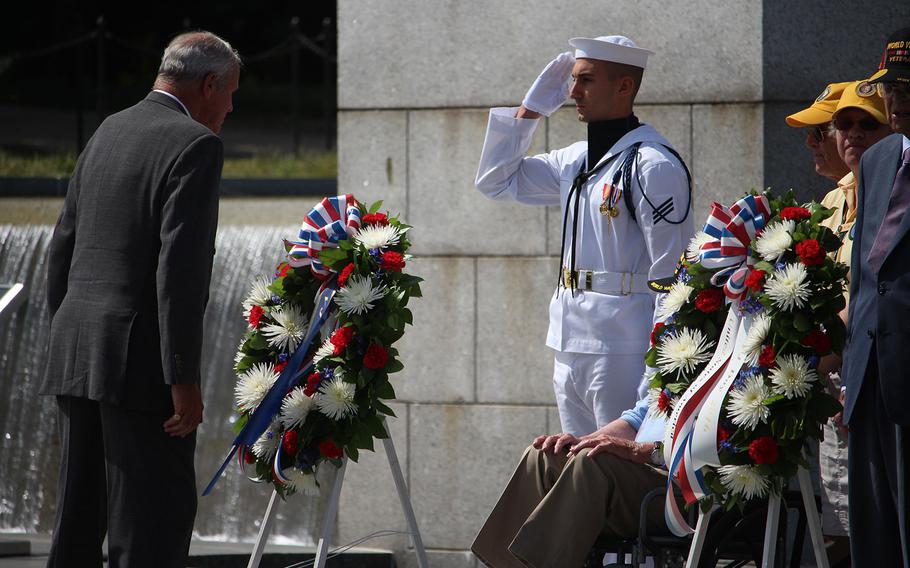 WASHINGTON — About a dozen World War II veterans gathered at the National World War II Memorial to commemorate the 71st anniversary of the Allied Forces Victory in the Pacific.
Known as "Victory over Japan Day," or "V-J Day," it was effectively the end of World War II.
During the ceremony, World War II veterans laid wreaths at the "Freedom Wall" of the memorial in remebrance of the more than 400,000 Americans who died during the war.
---
---
---
---