VFW argues abrupt VA change will 'erode veterans right to competent representation' in benefits fights
---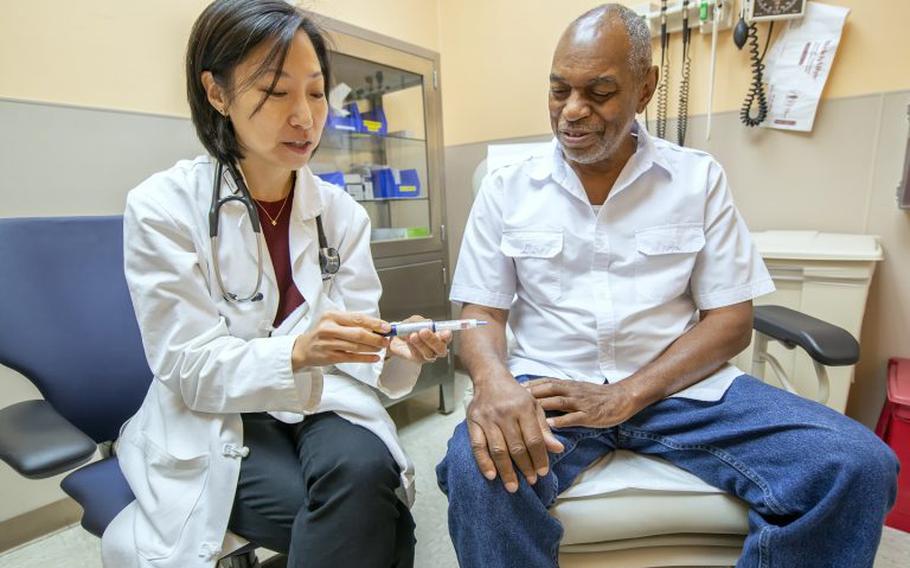 WASHINGTON — The Department of Veterans Affairs is ending a decades-old practice of allowing veterans service representatives to review benefits decisions for accuracy before those decisions are finalized and sent to veterans.
Veterans of Foreign Wars, which employs about 300 representatives across the country, argues the change will lead to more problems — and paperwork — for veterans. Paul Lawrence, the VA undersecretary of benefits, announced the change at a meeting with veterans groups last week, said Ryan Gallucci, a director at the VFW's office in Washington. It will take effect at the end of April.
"This is a last-chance quality review," Gallucci said. "We raised our concerns and said we'd really appreciate the ability to demonstrate why it's so important, but he basically said his mind was made up. This was happening, whether we agreed or not."
As outlined in a VA manual, representatives accredited by the VA have 48 hours to review new rating decisions on behalf of their veteran clients. The decisions determine the level of compensation for service-connected injuries and illnesses.
The representatives check for inadvertent errors that could save veterans from having to file appeals or to request VA reviews. VFW representatives find errors in 5% to 7% of claims, Gallucci said.
"The VA is shifting the burden to veterans to discover its errors," he said.
VFW National Commander William Schmitz argued it was an "inconceivable" change that would erode veterans' right to competent representation in benefits claims. The group also questioned the timing of the change, which will be implemented as the country — and the Veterans Health Administration — responds to the global coronavirus pandemic.
"The VA has had a difficult history of earning and maintaining the trust of its veterans, service members and families," Schmitz said in a statement. "Making this change in the midst of a national pandemic is extremely troublesome and is just the latest example of distrust and lack of confidence in our VA to make our veterans its number one priority."
The VA decided to make the change because its online claims system made the 48-hour review process "obsolete," said VA Press Secretary Christina Mandreucci.
In 2013, the department turned all paper claims into digital records and transitioned to an all-online claims process. The agency created the Veterans Benefits Management System, an online database.
"Since all veteran records, documents and other materials are now scanned or transmitted electronically, Veterans Service Organizations and other accredited representatives have access to their clients' records throughout the claims process in real time," Mandreucci said. "This is a marked improvement over the limited, 48-hour review period under the old system."
While it's true that representatives can access their veterans' files, there no longer will be a process in which they can make changes to the decisions before they're finalized, Gallucci argued.
"It's after-the-fact," he said. "We'll see the rating decision after it's finalized, and at that point, we can't fix the problem without causing further delay for the veteran."
The 48-hour review is necessary more than ever because of the VA's efforts to eliminate its backlog of claims, Gallucci said. The backlog, which includes claims more than 125 days old, was down to about 75,000 in March from a high of 611,000 in 2013.
VA Secretary Robert Wilkie said in February the VA was on track to eliminate its appeals inventory by July.
"We check for things missed by human error, especially because the VA is on a time crunch," Gallucci said.
wentling.nikki@stripes.com Twitter: @nikkiwentling
---
---
---
---