Vets told VA working hard to lower wait times in Hawaii
---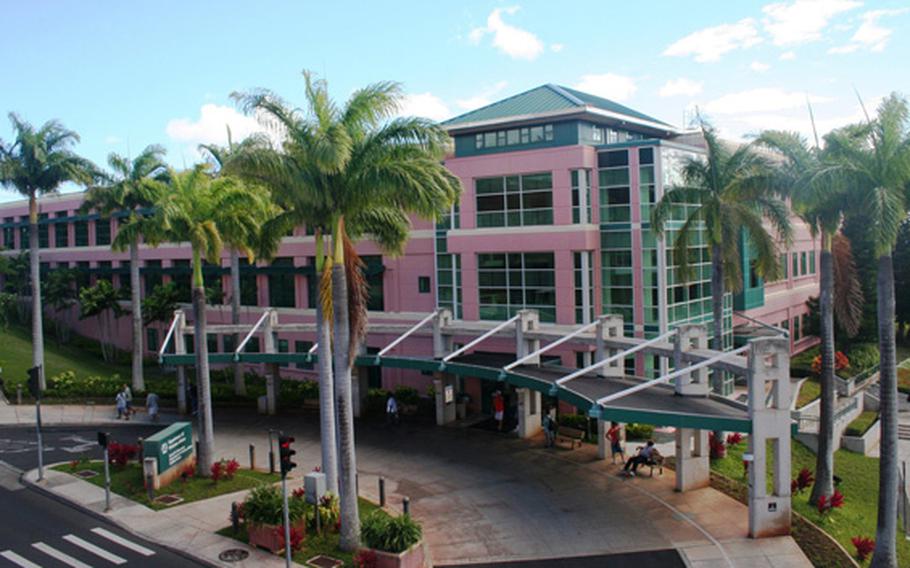 FORT SHAFTER, Hawaii — The most recent Veterans Affairs audit found that waiting times for new patient appointments in Hawaii were the highest in the nation, with veterans waiting almost five months to see a doctor.
But the director of the VA Pacific Islands Health Care System has found at least one bright spot in the dismal findings of the audit, which was sparked by an inspector general report that staff in the Phoenix VA system had been deliberately falsifying statistics on wait times in order to qualify for bonuses.
Director Wayne Pfeffer told a group of veterans Tuesday that if staff of the Hawaiian VA system had been manipulating wait-time numbers, the figures wouldn't have looked so bad in the audit.
"So obviously we're either not manipulating well or we're [reporting correctly]," he said.
"I've said from the day I got here that I'd rather have a high number and explain that than explain why we're hiding people."
And explaining is what Pfeffer and other VA-PIHC staff are now doing through a series of public meetings intended to reassure veterans that they're coping with the problem.
It's a hard sell.
Several vocal veterans in the audience panned the presentation as "damage control."
And at least one U.S. representative from the state, Tulsi Gabbard, has called for Pfeffer to be fired.
The Department of Veterans Affairs has been reeling from the disclosures, and some lawmakers are using the scandal to push for more privatization of the system. The VA's Pacific Island system — which along with the Hawaiian Islands includes Guam, American Samoa and Mariana Islands — has about 50,000 veterans enrolled, said Craig Oswald, the system's facility planner. There are an estimated 130,000 veterans living in the coverage area, he said.
"We've grown 5 percent or more veterans a year," said Pfeffer, who became director last fall after moving from Louisville, Kentucky. "So the staffing and space really didn't keep up with the demand. Wanting to keep the high quality of care for the patients we serve, the decision was made not to bring in more patients than we can take care of appropriately, so we ended up with a waiting list."
No other VA facility in the nation had wait times higher than 100 days, according to the audit.
Steps have been taken to reduce the time to see patients in Hawaii. As a result, Pfeffer said, he number of those waiting to see a doctor for the first time is down from about 1,800 to roughly 570, and the average wait time has gone from 145 days to 109.
He has increased the number of patients each doctor is responsible for — from 1,200 to 1,300 — which Pfeffer said was the national "norm" for VA physicians.
Five more doctors will be hired to take some of the workload off the five physicians who are currently at Tripler Medical Center's clinic, he said. Medical personnel have also agreed to work some evenings and weekends to process new patients.
Oswald listed off a number of projects intended to handle the increased need for veteran healthcare, some of which have been in the pipeline for a decade.
A massive 90,000-square-foot clinic has been approved for the fast-growing Ewa Plain to the west of downtown Honolulu, Oswald said, with other facility expansions planned at Tripler.
"We've been planning for the future for quite a long time," Oswald said. "And the reason I wanted to tell you that it's 10 years in the making is because with some of the comments and some of the more recent publicity we've received, we already had planned some of these things in advance so I didn't want you to feel that these are things we just came up with last week."
That didn't satisfy some of the veterans seated in the audience of about 30 at the Oahu Veterans Center.
Calvin Griffin, a retired Army reservist, said that he didn't doubt there are dedicated workers in the VA healthcare system. But why, he asked, with tens of thousands of veterans in the Pacific area, is everything always in the "planning stage?"
"There were things planned 10 years ago, and they're still not done," he said. "People don't have time. When you see people will literally be dying waiting for the services they earned, that's what frustrates a lot of people and really ticks them off to no end."
Victor Ferrer, who said he'd served in the Marines during the first Gulf War, told the VA officials, "I appreciate all you're talking about, about all your projects. But to me, I look at it as burning up time, a lot of double-speak. The real case is what is actually being done to curtail time for patients to be seen?"
---
---
---
---