Veteran dies by suicide at VA parking lot in North Carolina
by
Nikki Wentling
August 7, 2019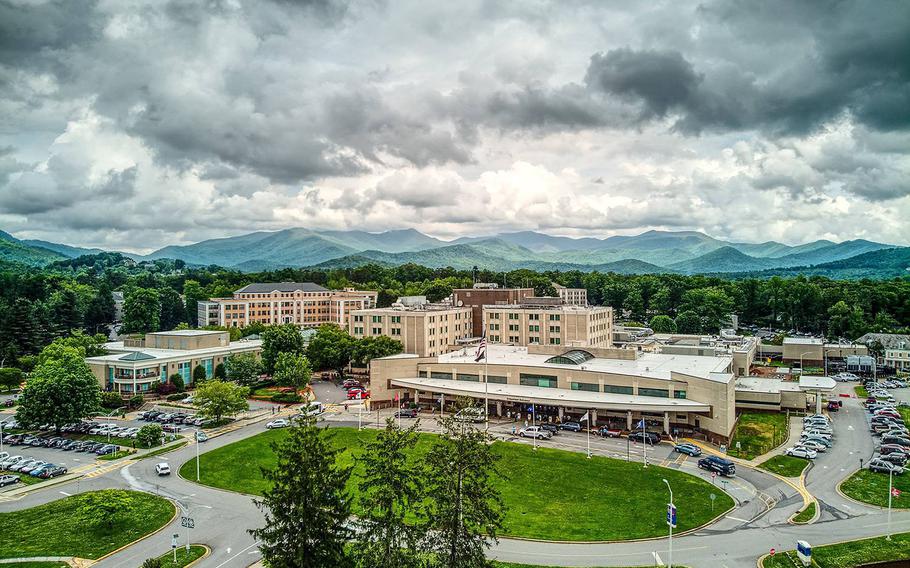 WASHINGTON — A veteran died by suicide Sunday at a Department of Veterans Affairs hospital in North Carolina, adding to a string of similar deaths at VA hospitals across the country.
The veteran, who has not been identified publicly, died just before 9 a.m. in the visitor parking lot of the Charles George VA Medical Center in Asheville, N.C., according to a statement from the hospital. The Asheville Police Department is investigating.
"We are saddened by this loss and extend our deepest condolences to the veteran's family, friends and caregivers," the hospital's statement read.
Multiple veterans have died by suicide at VA facilities this year, including three suicides in five days in April — two in Georgia and one in Texas. The rash of suicides caught the attention of Congress. Hours before House lawmakers held a hearing in late April about the tragedies, another veteran died by suicide on a VA campus in Cleveland.
Nineteen suicides occurred on VA property between October 2017 and November 2018, according to VA data obtained by The Washington Post.
Those suicides include that of Justin Miller, a Marine Corps veteran who went to the emergency room at the Minneapolis VA in 2018, struggling with suicidal thoughts. He shot himself in the parking lot after he was discharged from a four-day stay at the inpatient mental health unit. The VA Office of Inspector General later determined Miller was not provided with an adequate treatment plan and staff didn't find out with certainty whether he had access to a gun.
At the House hearing in April, Richard Stone, executive in charge of the Veterans Health Administration, said veterans' suicides on VA property accounted for fewer than 1% of veterans' suicides overall. Some of the veterans hadn't sought VA care in years, he said.
"The fact that help was a few feet away is deeply troubling," Stone said. "But yet, even if we fix that problem, 99.6% of veteran suicides are not occurring on our campuses. There are those who would like to indict the VA. I would caution you, this is not as easy as having just a few more policemen to go through parking lots. This is about a whole-of-society approach."
President Donald Trump signed an executive order in March creating a Cabinet-level task force that he promised would "mobilize every level of American society" to address suicide by veterans. VA Secretary Robert Wilkie was selected to lead the task force.
This week, the task force ended a public comment period during which it asked for feedback on how to improve research and how to use it to reduce suicide by veterans.
Veterans and servicemembers facing mental health crises can talk to emergency responders at the Veterans Crisis Line. To reach the hotline, dial 800-273-8255 and press 1, text 838255 or open an online chat at VeteransCrisisLine.net.
wentling.nikki@stripes.com Twitter: @nikkiwentling